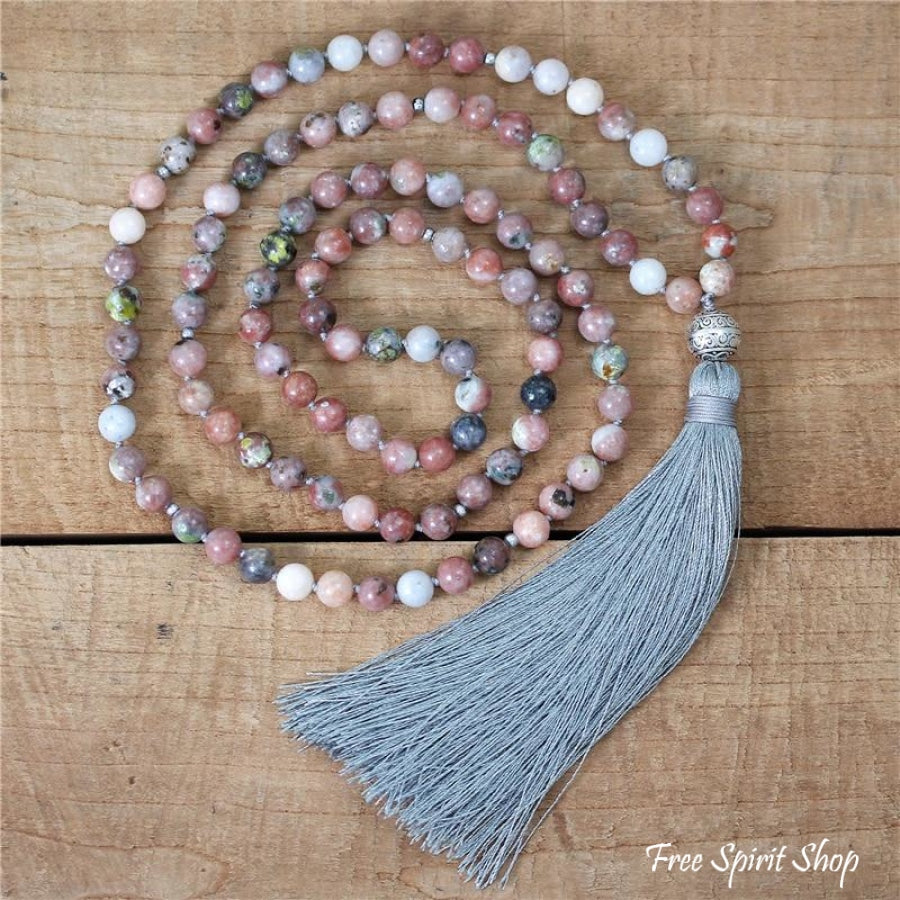 108 Natural Strawberry Agate Mala Bead Necklace
This splendid 108 hand-knotted mala bead necklace is beautifully handmade with natural Strawberry Agate gemstone beads. It features a beautiful tassel. Your mala can be worn as a necklace or used for meditation. Length is about 40 inches (100 cm). Bead size is 8mm.
Agate is an excellent stone for rebalancing and harmonising body, mind and spirit. It cleanses and stabilises the aura, eliminating and transforming negativity. Agate enhances mental function, improving concentration, perception and analytical abilities. It soothes and calms, healing inner anger or tension and creates a sense of security and safety.
Since gemstones are natural materials, stone colours and shape may vary slightly from the pictures, making this beautiful handmade item one of a kind, just like you.