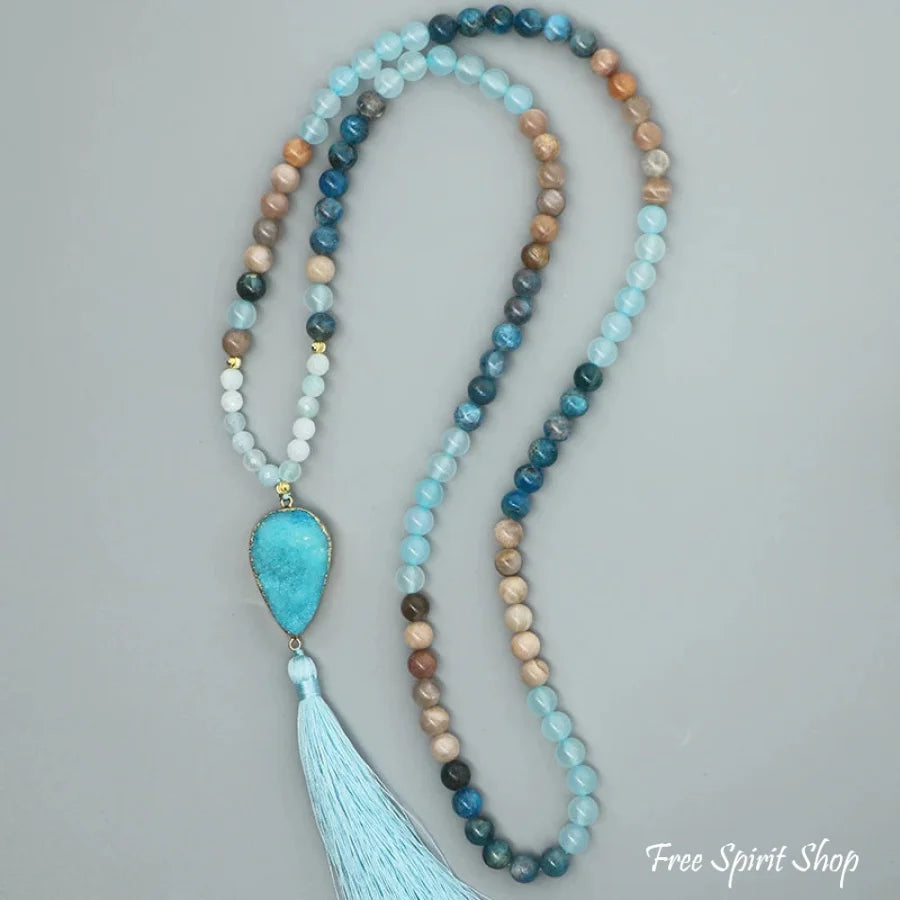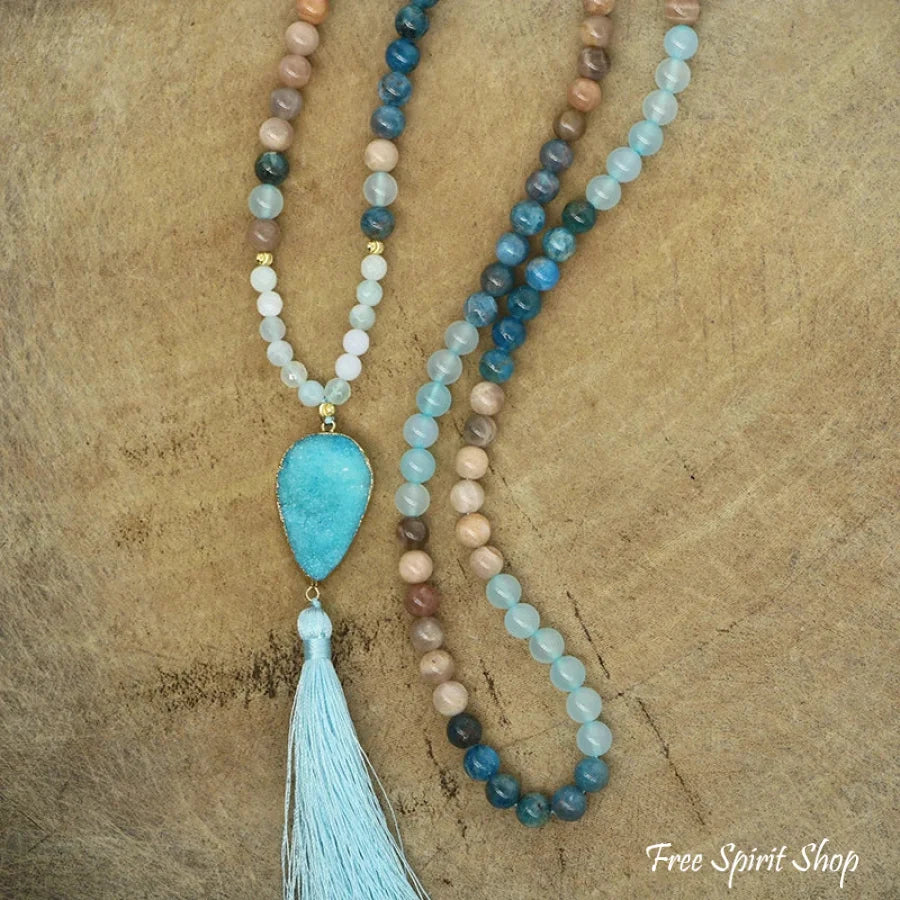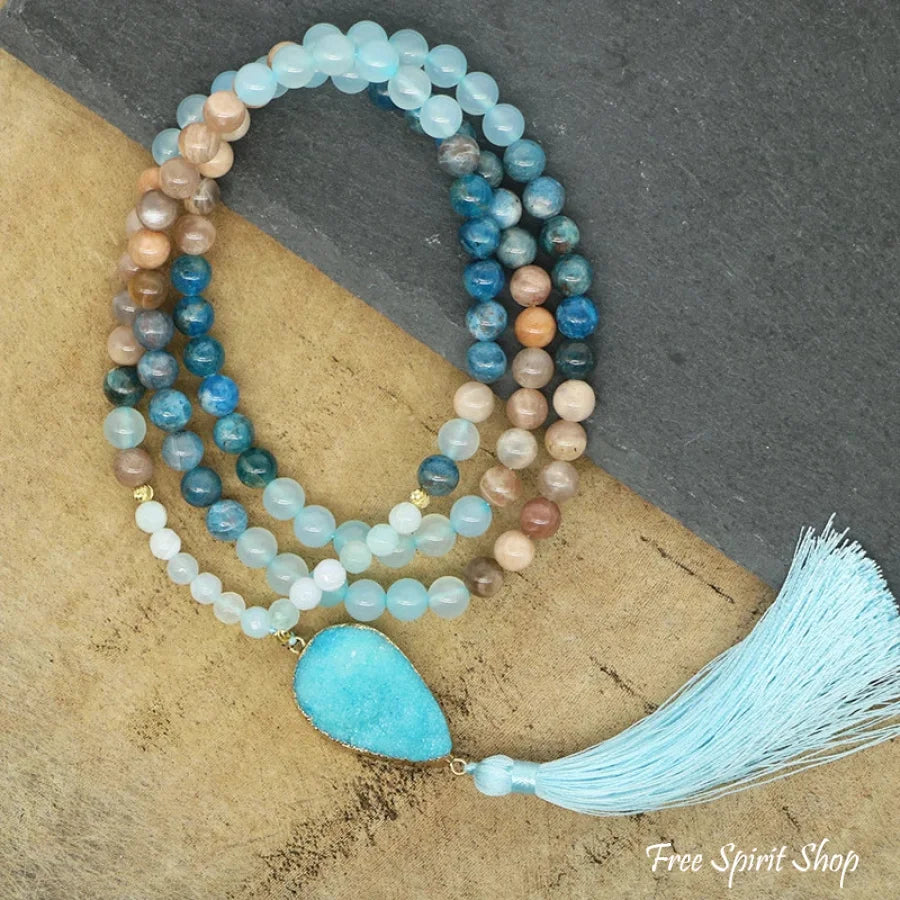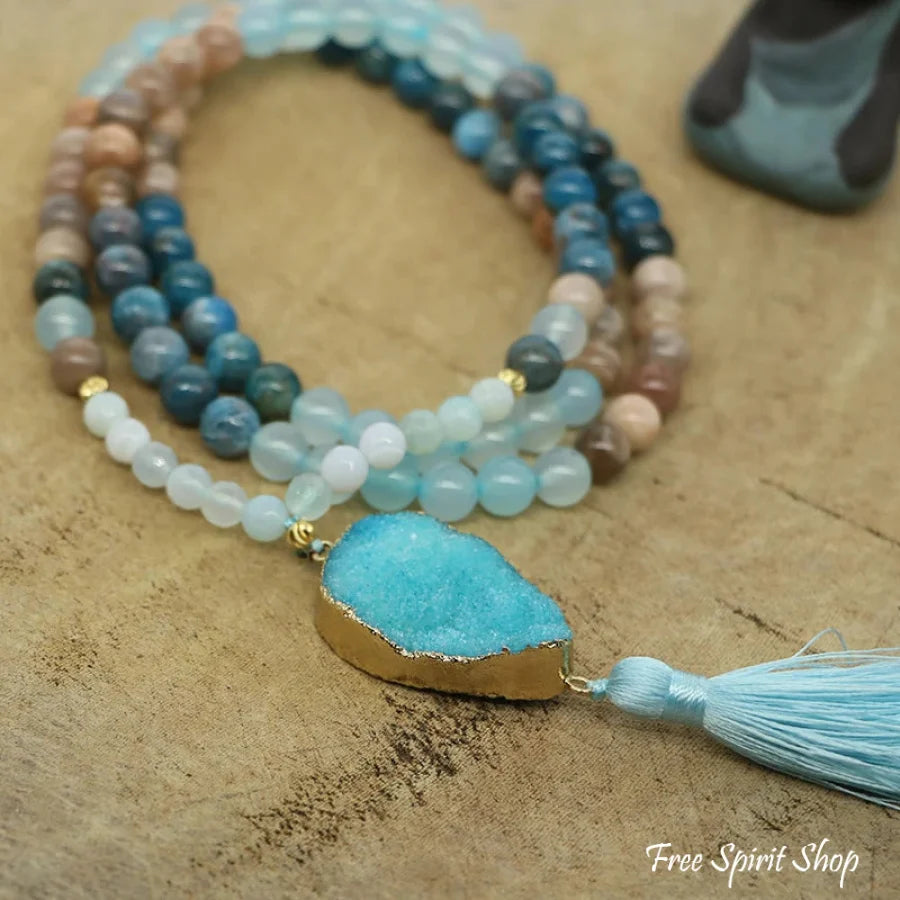 108 Natural Sunstone Apatite & Druzy Mala Bead Necklace
This splendid mala bead necklace is carefully handmade with 108 natural blue Apatite and Sunstone gemstone beads. Your mala can be worn as a necklace or used for meditation. The beads are 8 mm. Length is about 40 inches. (100 cm). 
Sunstone is a gemstone that promotes positive energies and joy. It brings light into dark thoughts, clears negative energy and bring mental clarity. Sunstone is a gentle healing stone that promotes a warm and positive mindset while boosting self-esteem and vitality. It is a natural anti-depressant.
Blue Apatite is a motivational stone, promoting independence and ambitiousness. A stone of the Throat Chakra, Blue Apatite helps with public speaking and enhances group communication. Meditating with the crystal will enhance self expression, communication and patience. Apatite is reputed to have potent healing properties for the physical body, especially for the digestion, metabolism, and endocrine system.
Malas are used for keeping count while reciting, chanting, or mentally repeating a mantra or the name or names of a deity. This sādhanā (practice) is known in Sanskrit as japa. Malas are typically made with 18, 27, 54 or 108 beads.