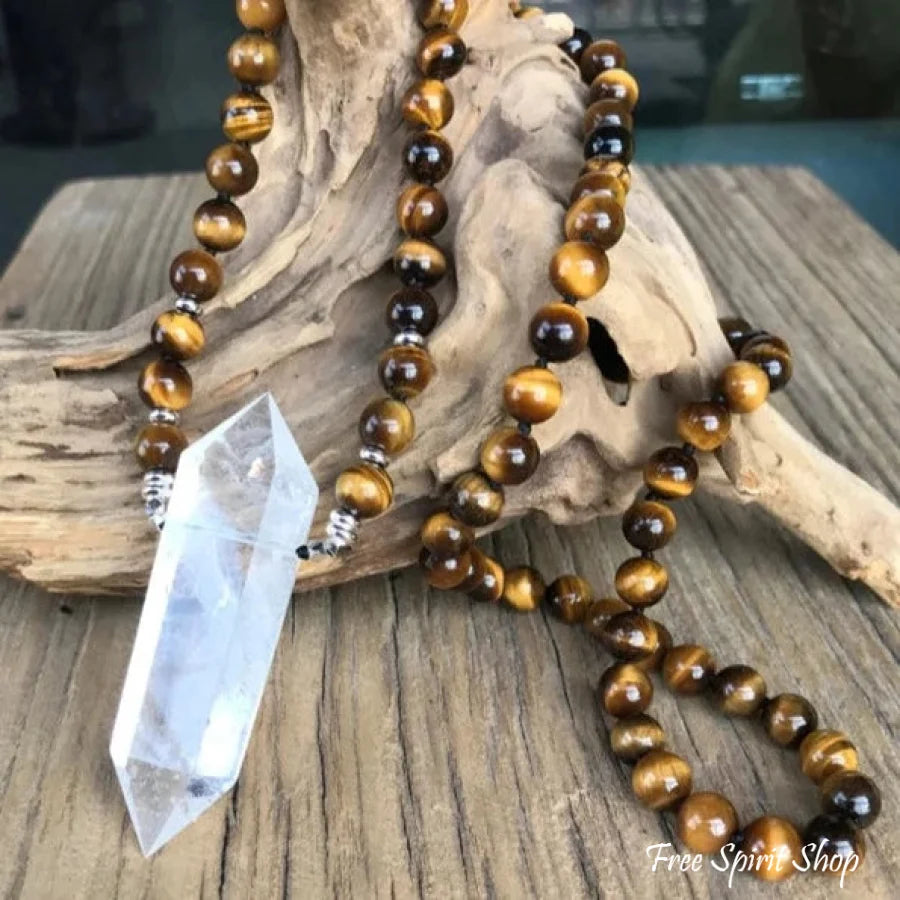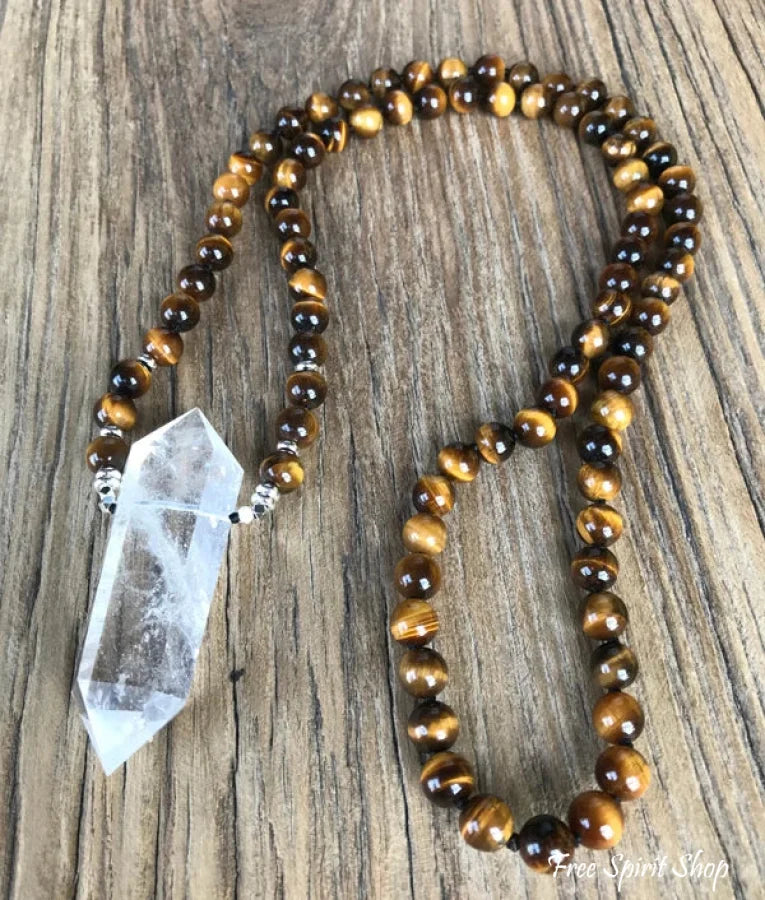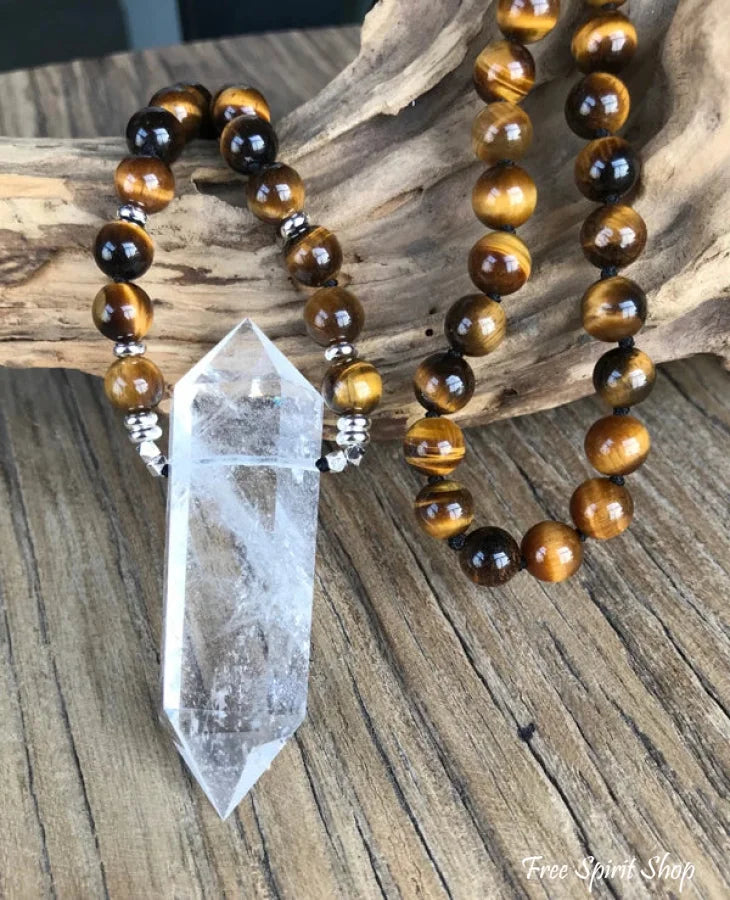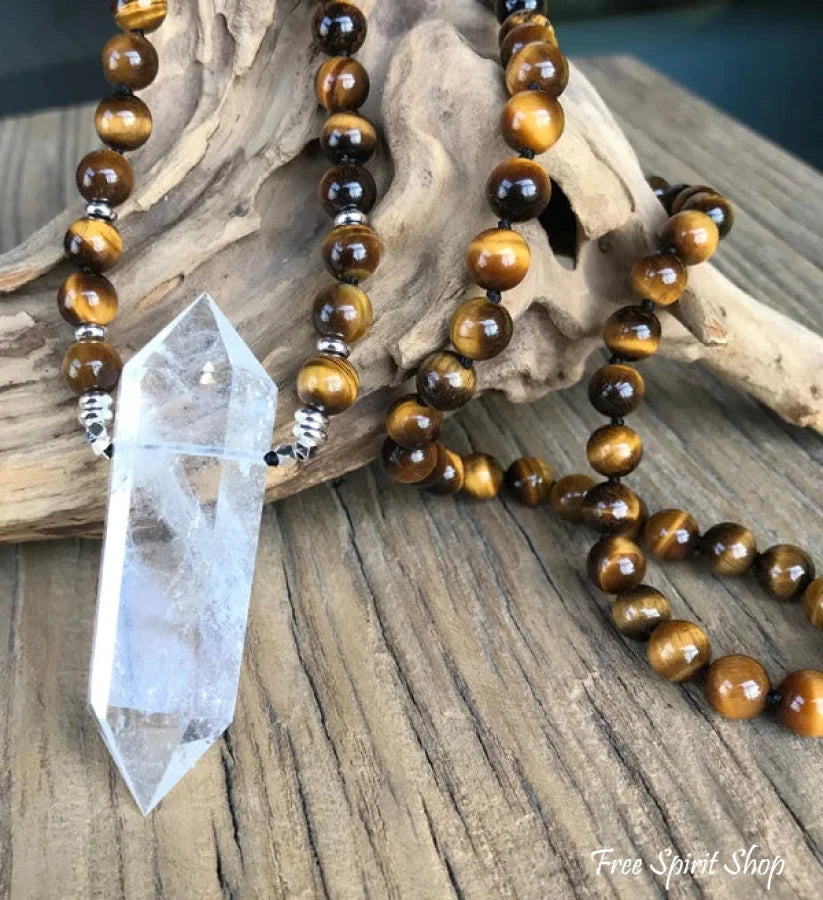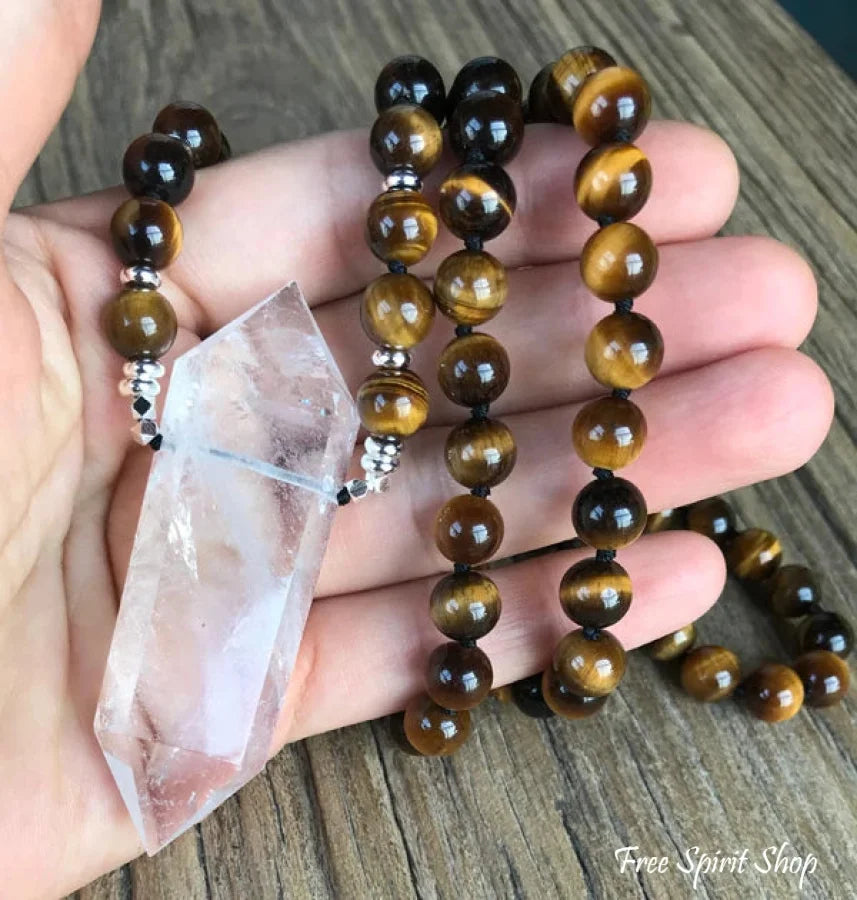 108 Natural Tiger Eye & Clear Quartz Wandpoint Mala Bead Necklace
This splendid hand-knotted mala bead necklace is carefully handmade with natural Tiger Eye beads and features a beautiful Clear Quartz wandpoint pendant. Your mala can be worn as a necklace or used for meditation. Three lengths to choose from: 30 inches, 40 inches or 108 mala beads.
Tiger Eye is a powerful stone that aids harmony and balance, and helps you to release fear and anxiety. It stimulates taking action, and helps you to make decisions with discernment and understanding, and unclouded by your emotions. Traditionally it was carried as an amulet against curses or ill-wishing, and is known to give you courage, self confidence and strength of will. It enhances creativity and is one of the stones that aid kundalini awakening and balances the brain.
*Since gemstones are natural materials, stone colors and shape may vary slightly from the picture, making this beautiful handmade item unique just like you!