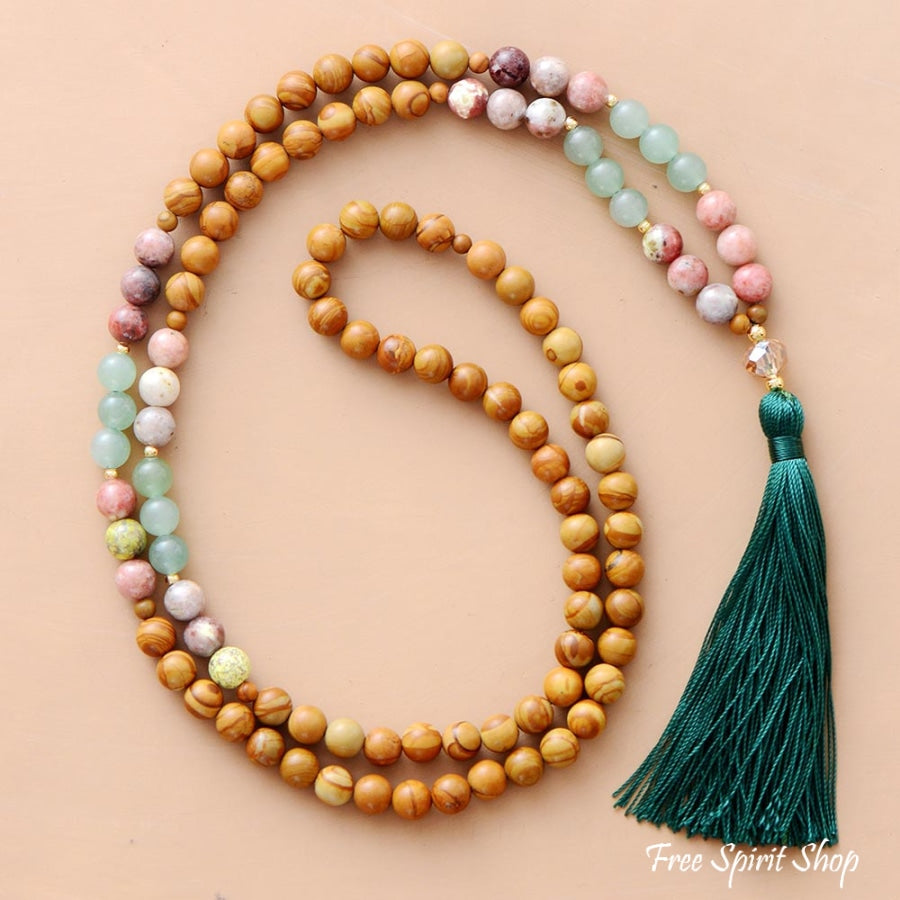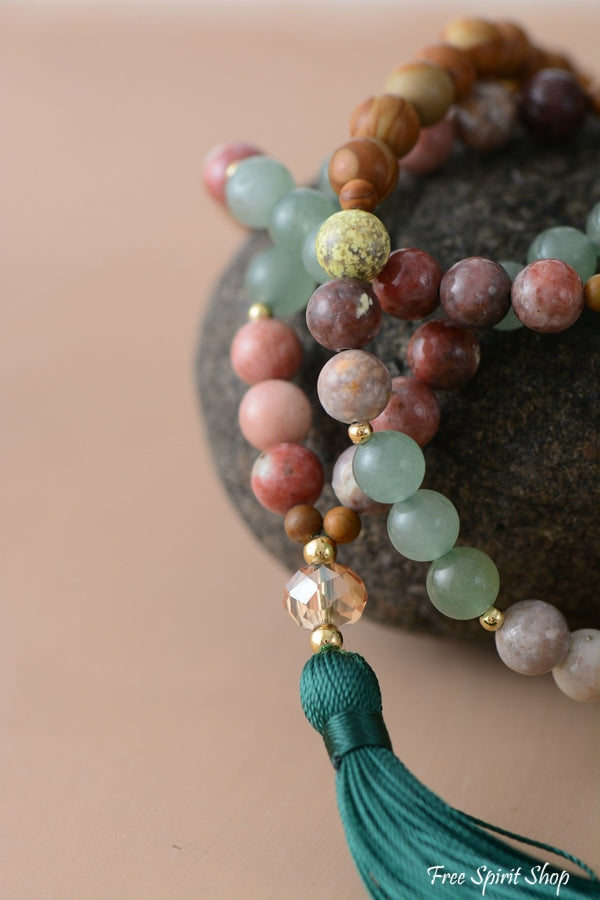 108 Natural Wood Jasper & Pink Jasper Mala Bead Necklace
This splendid mala bead necklace is carefully handmade with 108 natural stone beads and a beautiful green tassel. Your mala can be worn as a necklace or used for meditation and prayer. The size of the beads is 8 mm.  Length is about 36.5 inches (92 cm). This mala is hand-knotted.
The meaning of jasper stone is in the essence of its energy. Jasper is a very nourishing, warm and protective stone no matter what colour you find the jasper in - be it yellow, green, blue, purple or the deep earthy red. Jaspers are the nurturers, the healers and the spirit stones of courage and wisdom. They all carry a strong connection to the Earth's energy, making the jasper healing properties very beneficial for grounding, stability and strength.
Mala Prayer Beads are used for keeping count while reciting, chanting, or mentally repeating a mantra or the name or names of a deity. This sādhanā (practice) is known in Sanskrit as japa. Malas are typically made with 18, 27, 54 or 108 beads.
Since gemstones are natural materials, stone colours and shape may vary slightly from the pictures, making this beautiful handmade item one of a kind, just like you!