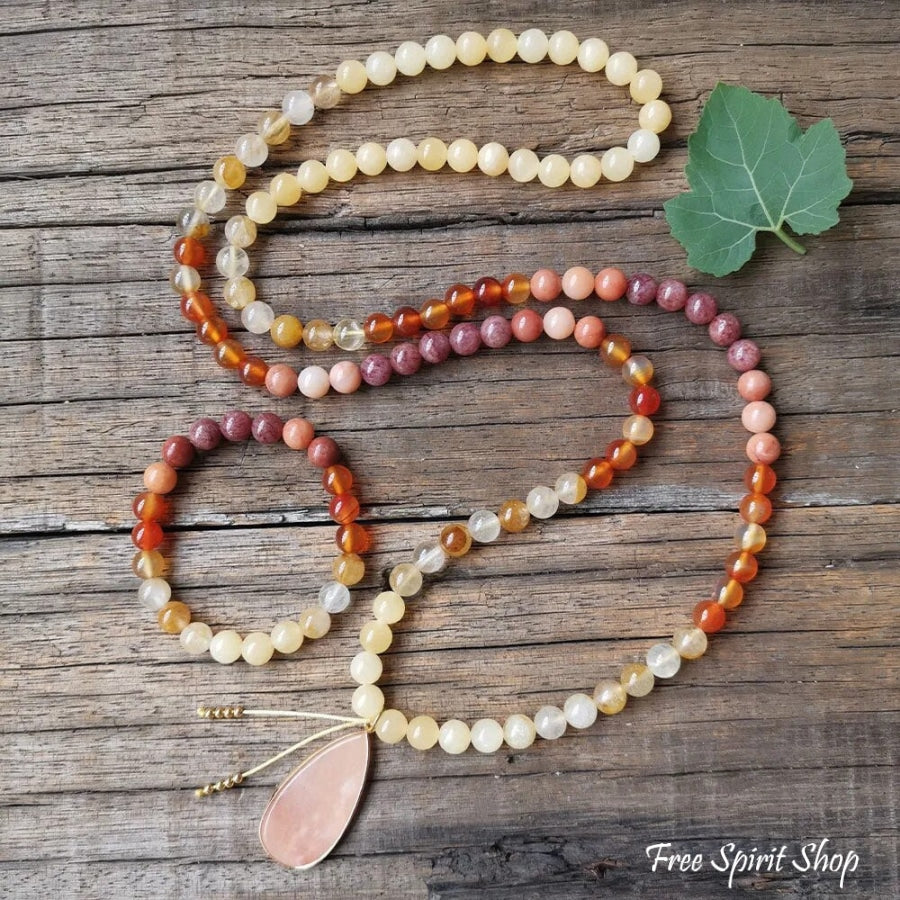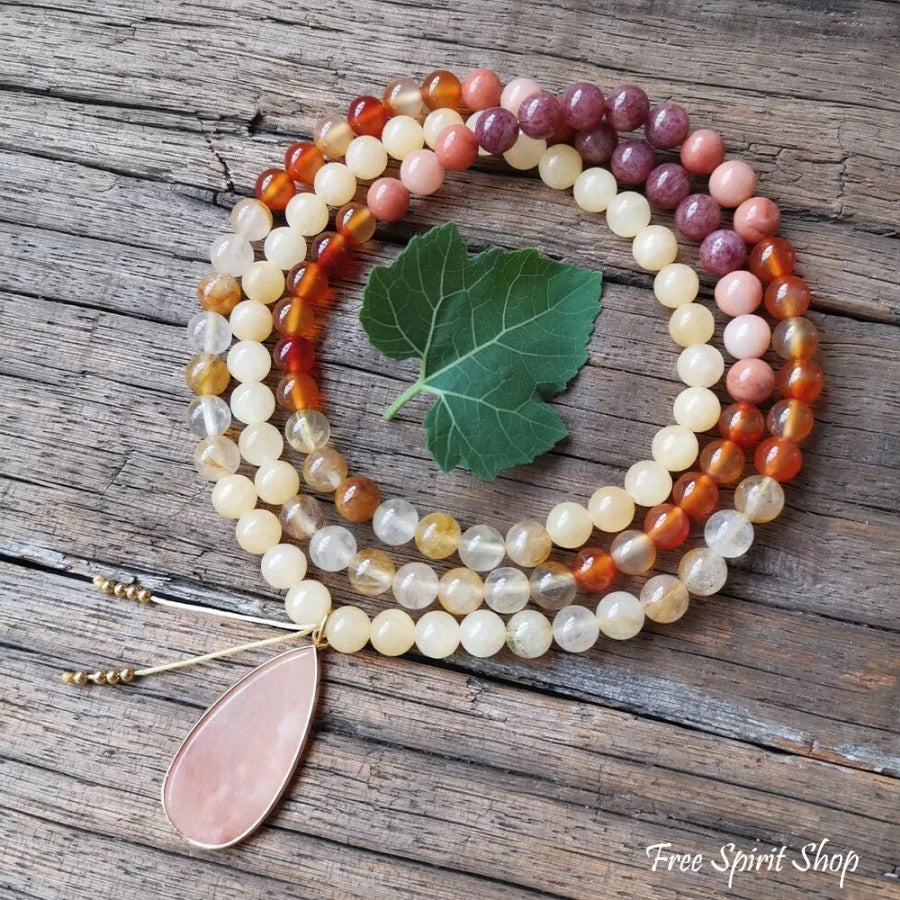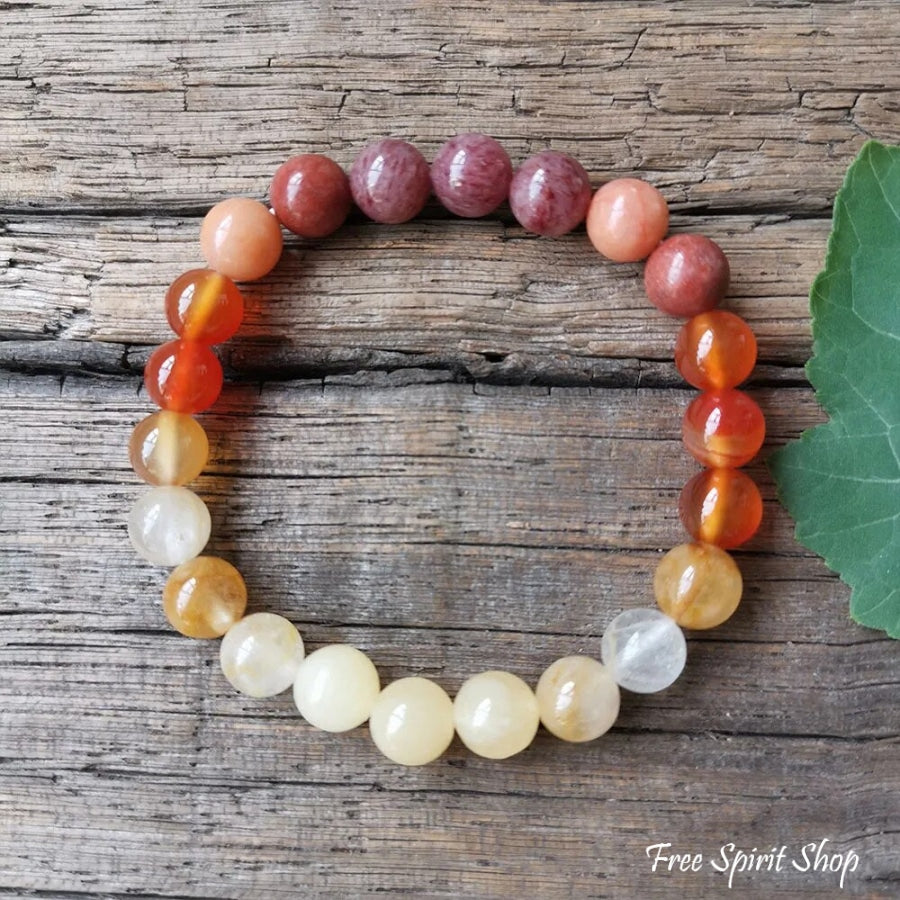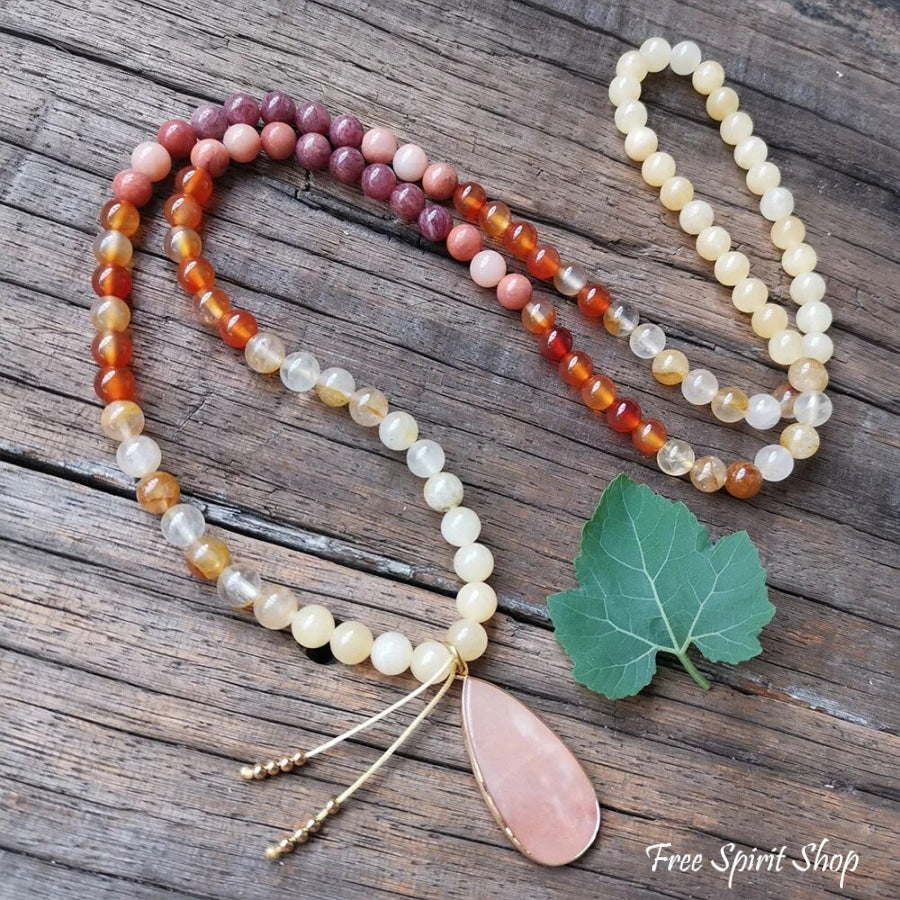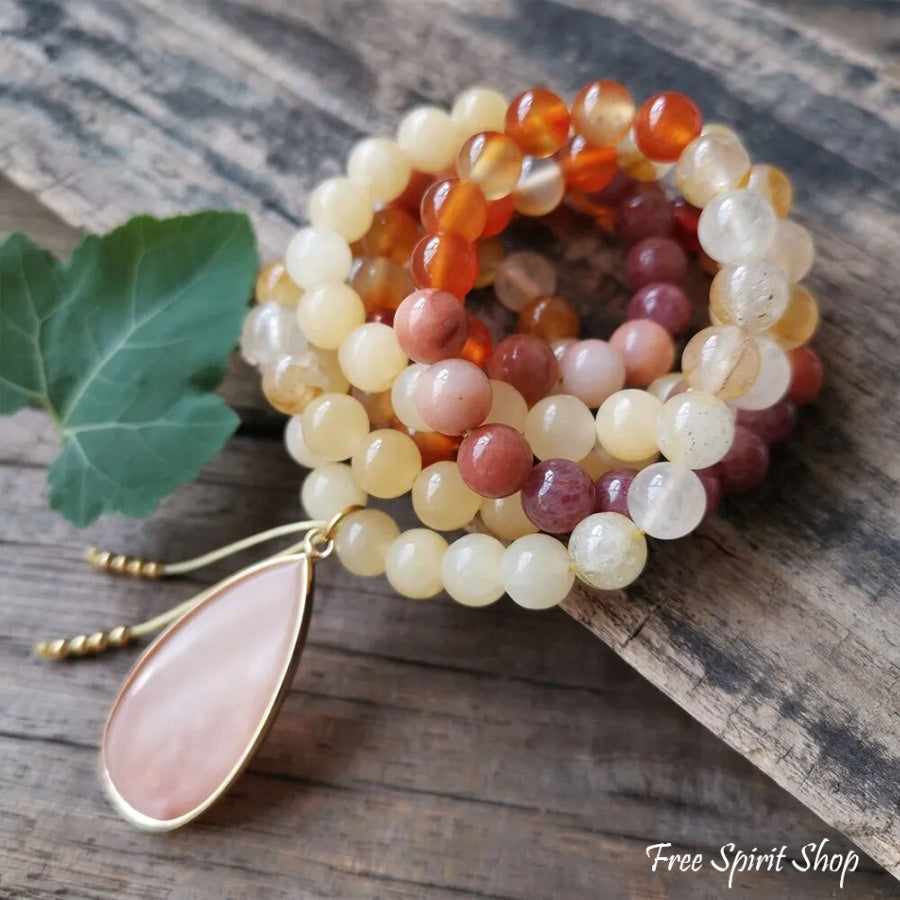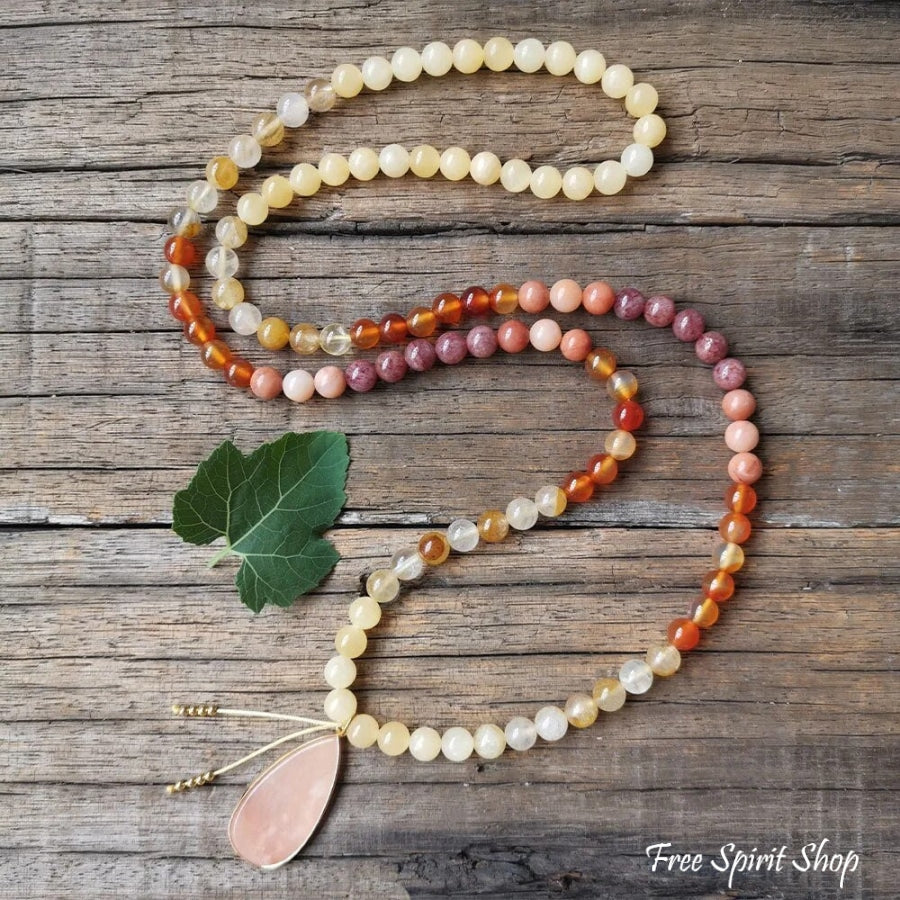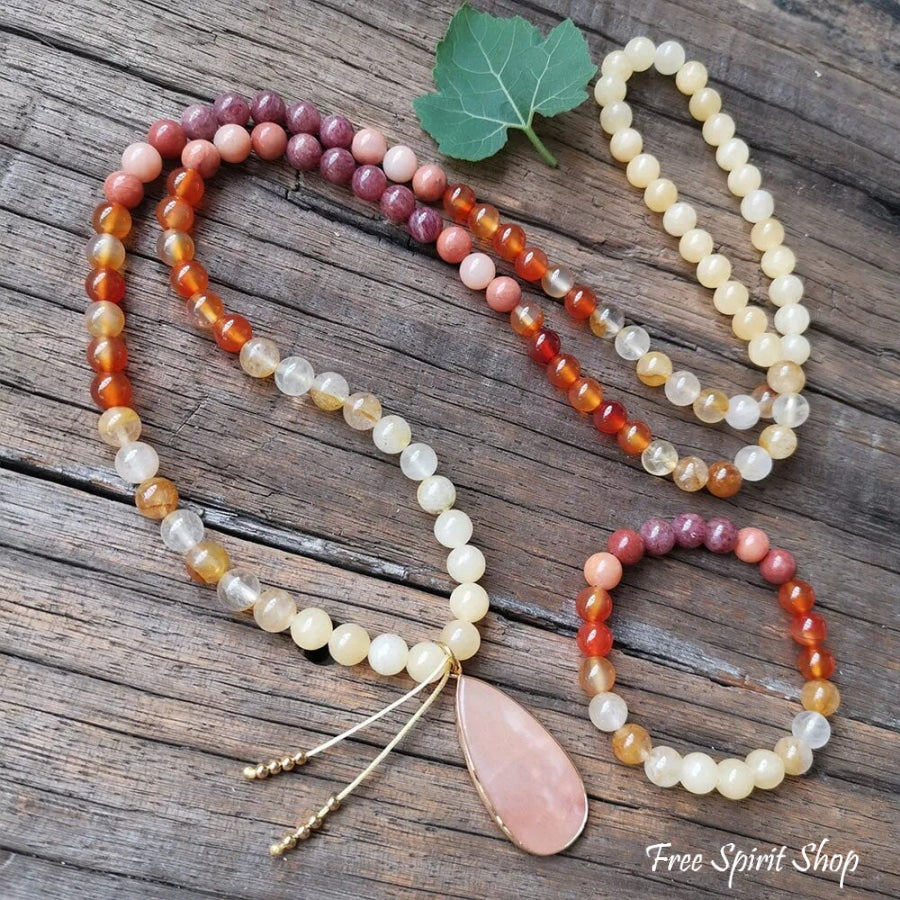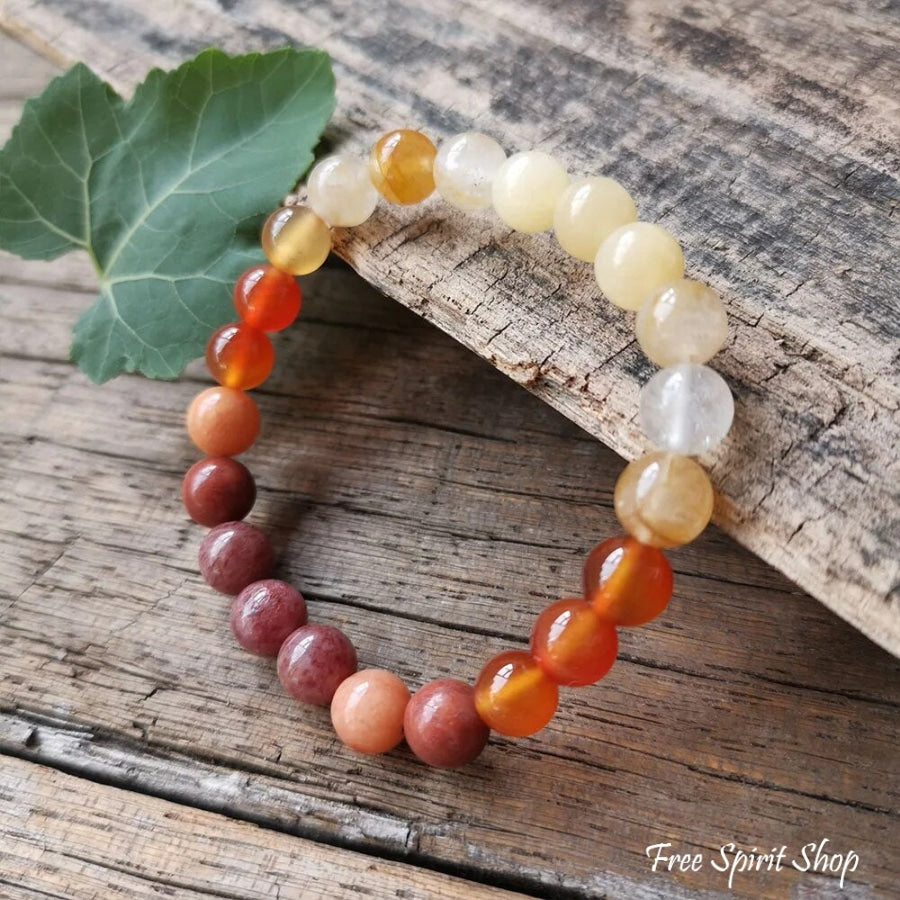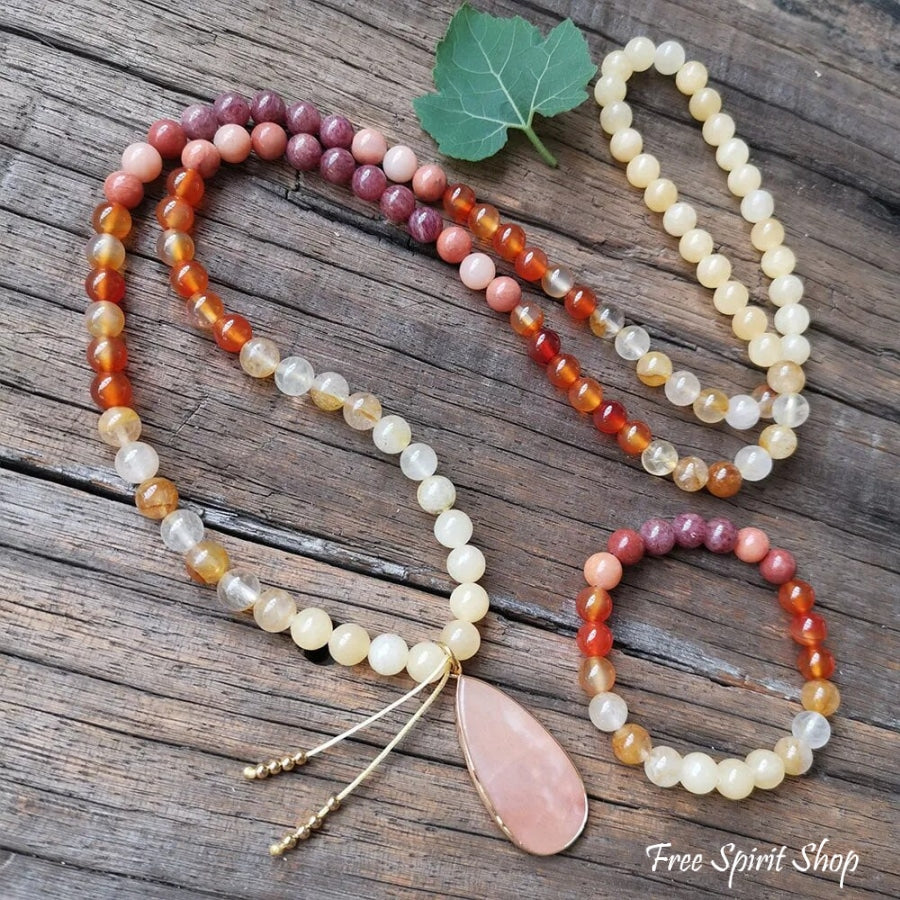 108 Pink Aventurine Carnelian & Yellow Citrine Mala Bead Necklace
This splendid mala bead necklace is carefully handmade with 108 Pink Aventurine, Carnelian, Yellow Citrine and Red Onyx beads. The gemstone beads are 8 mm in size. Your mala can be worn as a necklace or used for meditation and prayer. Length is about 37 inches (90 cm). Matching bracelet available (size is around 18.5 cm). Make your selection between the necklace, bracelet or necklace & bracelet set using the drop-down menu above. 
Pink Aventurine works with the Heart Chakra, and can impart a wonderful sense of well-being. It is a very calming stone that can help clear the way for an understanding of alternatives in one's life, removing any feelings of being trapped in a certain circumstance.  Meditating with Pink Aventurine can aid in balancing the subtle bodies and reinforcing the flow of energy through them. Physically, Pink Aventurine can help with health issues involving circulation, blood and the immune system. 
Onyx is a stone believed to boost regeneration, strengthen intuition, and increase happiness.  It helps to be in harmony with your surroundings.
Citrine's energy and color are the reasons that this stone is associated with the sun. The stone drives out darkness and night fears and helps to protect against negative people. It also is good for prosperity. Citrine harnasses the light, the power of the sun, to help you manifest your goals and remain cheerful. It attracts an abundance and personal power. It stimulates the body's own healing energies.
Carnelian is a stone of motivation, clarification and action. It promotes self-confidence, courage and inner-peace. This power stone stimulates ambition and drive, so it will aid you in manifesting what you require to move onto your desired path forward in life. Carnelian stones will energize the physical body, and give you the vitality to take the actions you need to take. Carnelian, in its beautiful shades of orange, stimulates the Sacral Chakra, or Second Chakra which controls the flow of information from the body to the mind and from the mind to the body. Carnelian, in shades of red, is also a powerful ally in healing Base Chakra blockages and trauma.