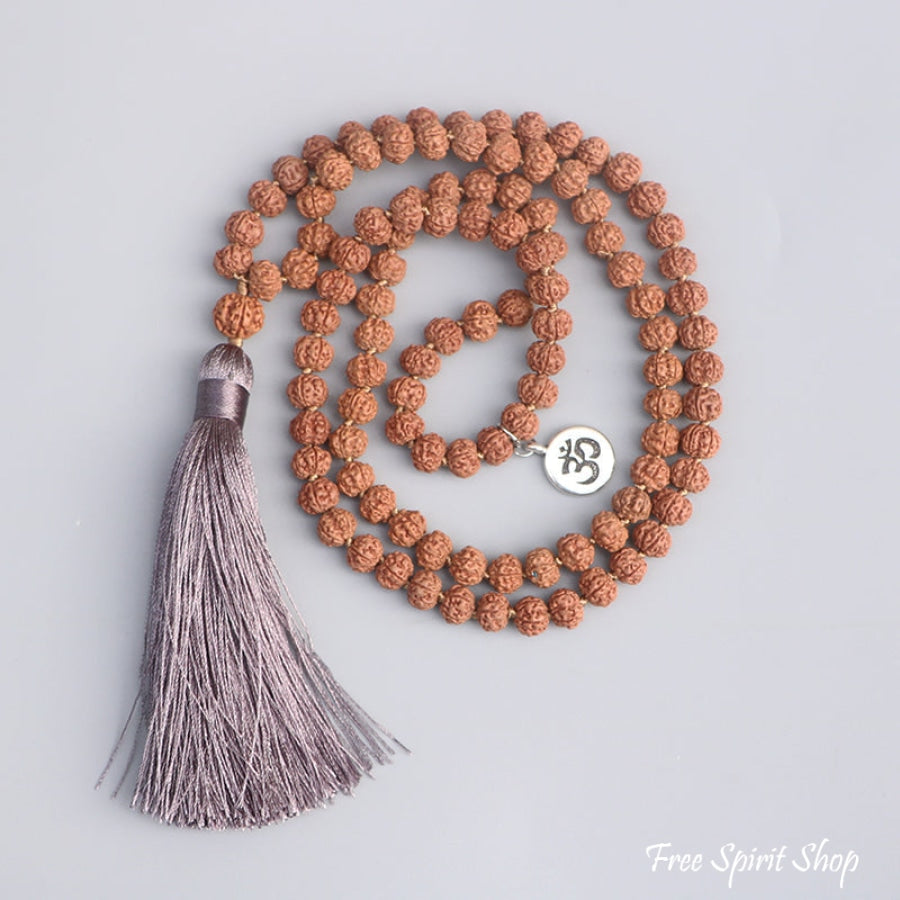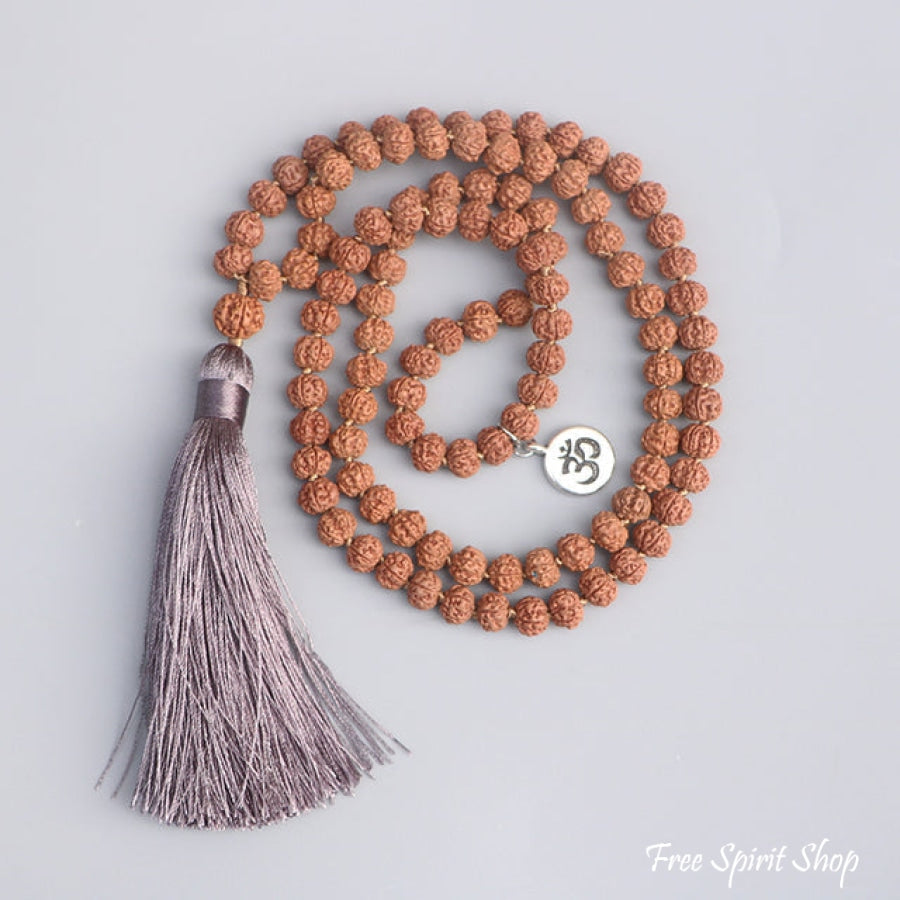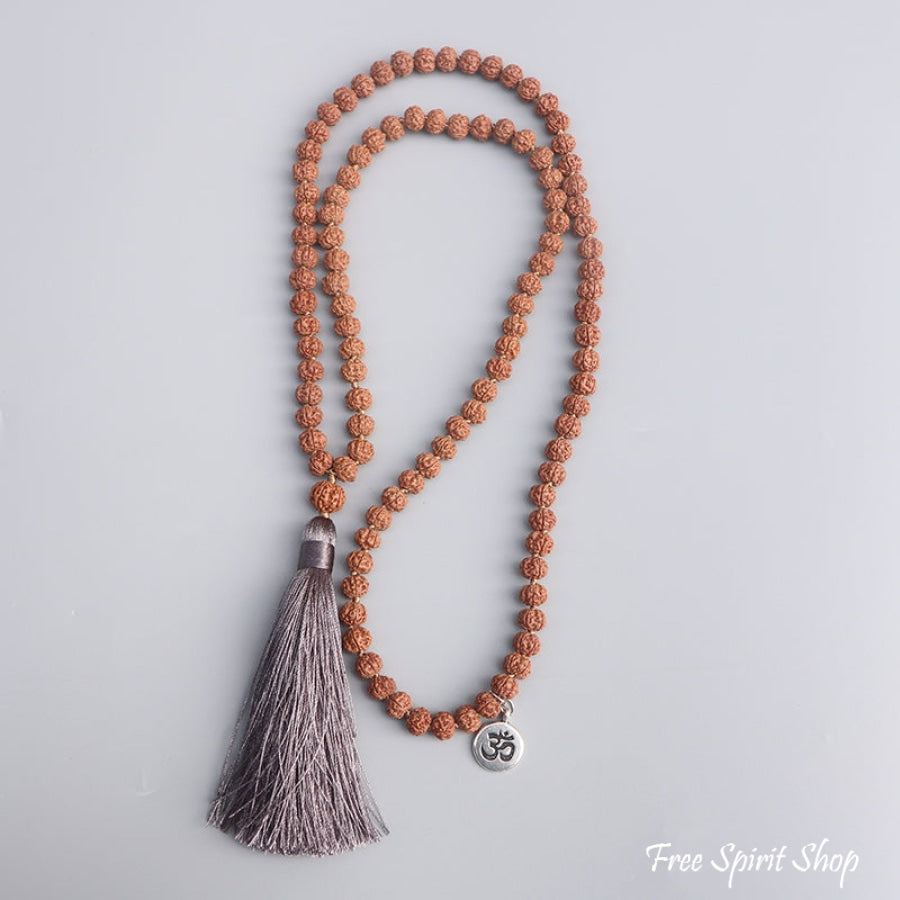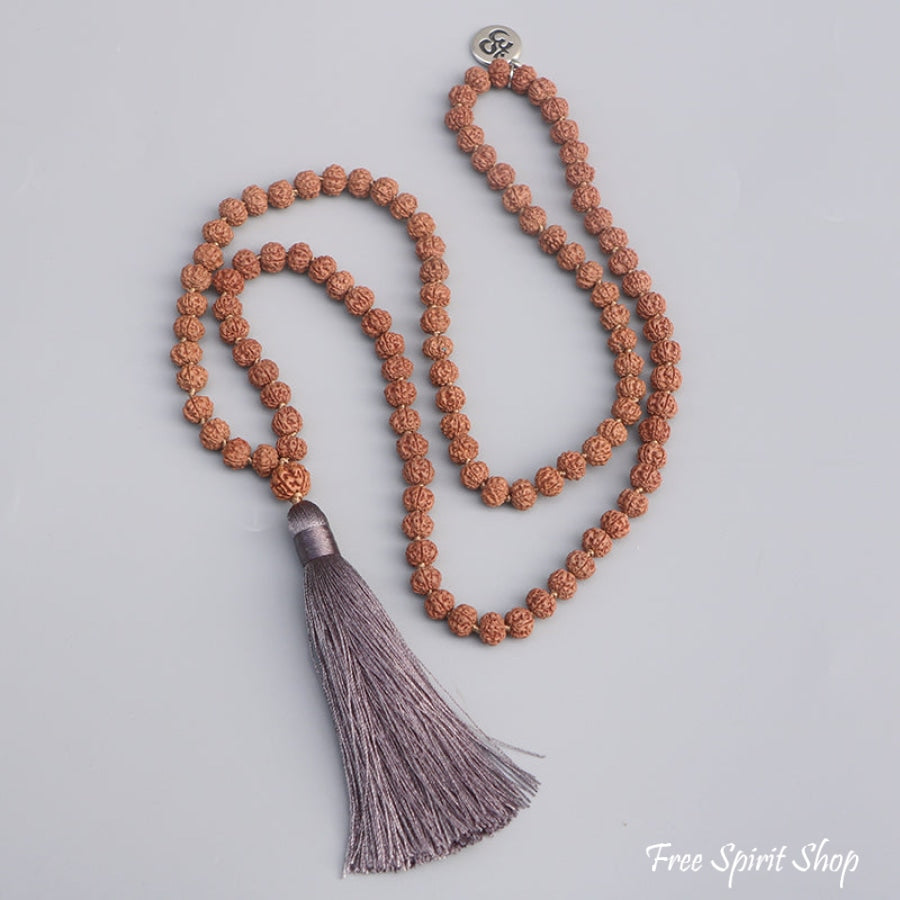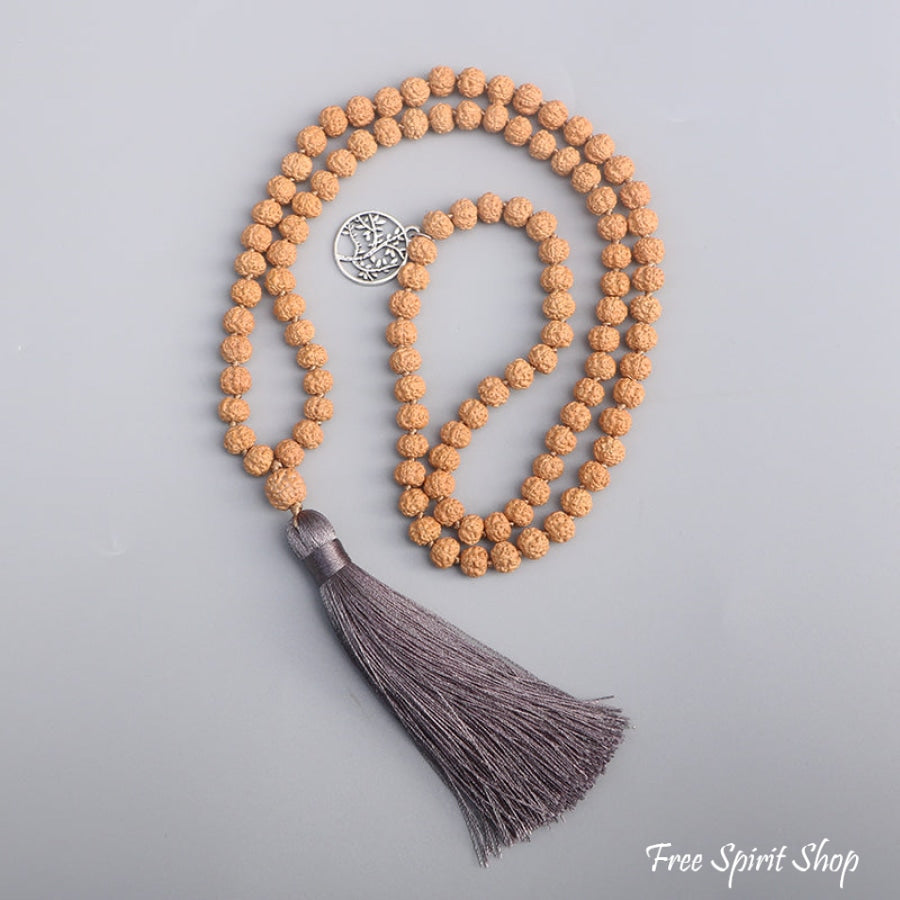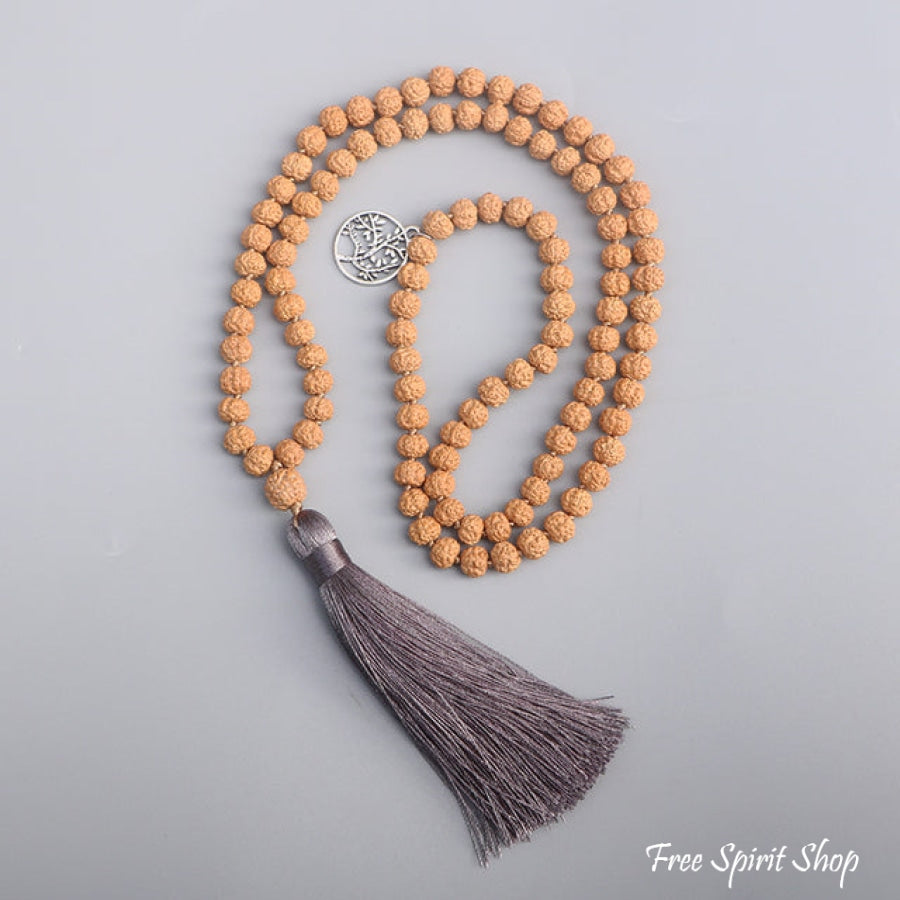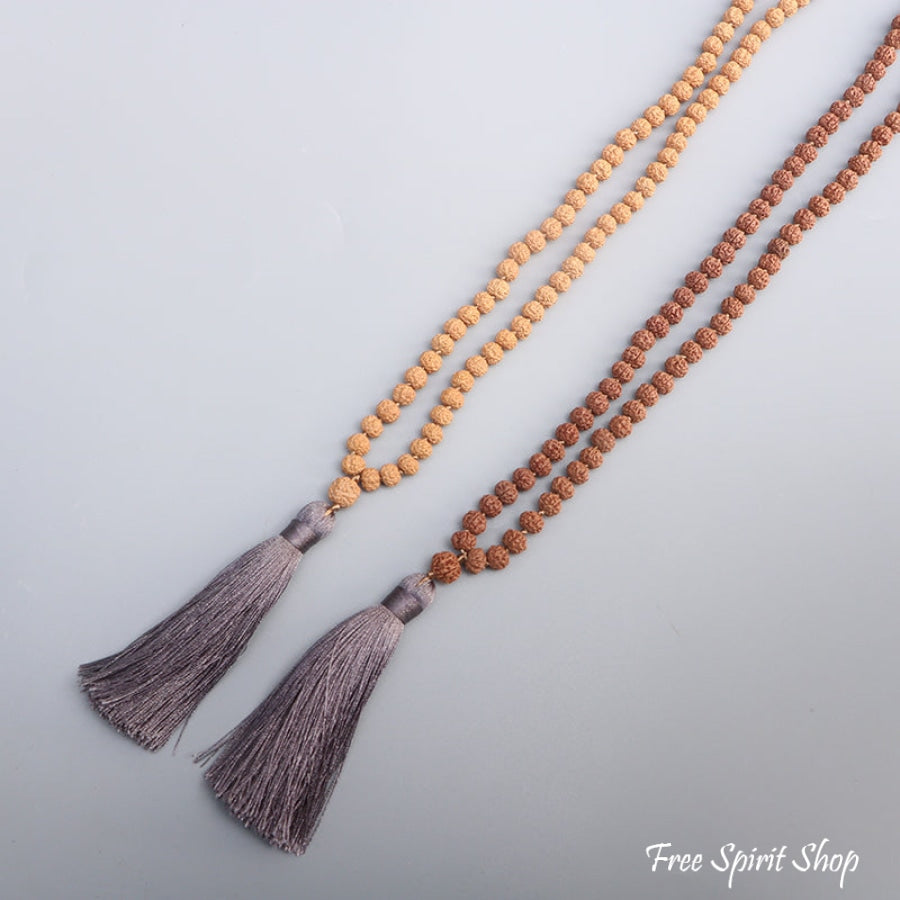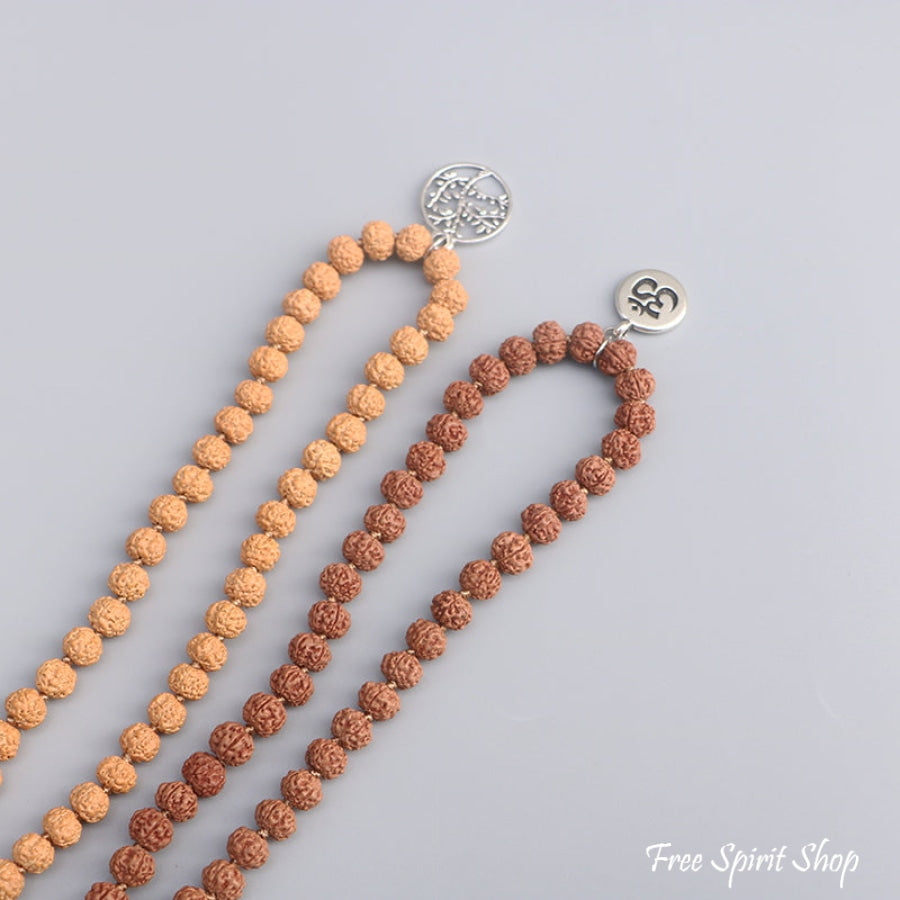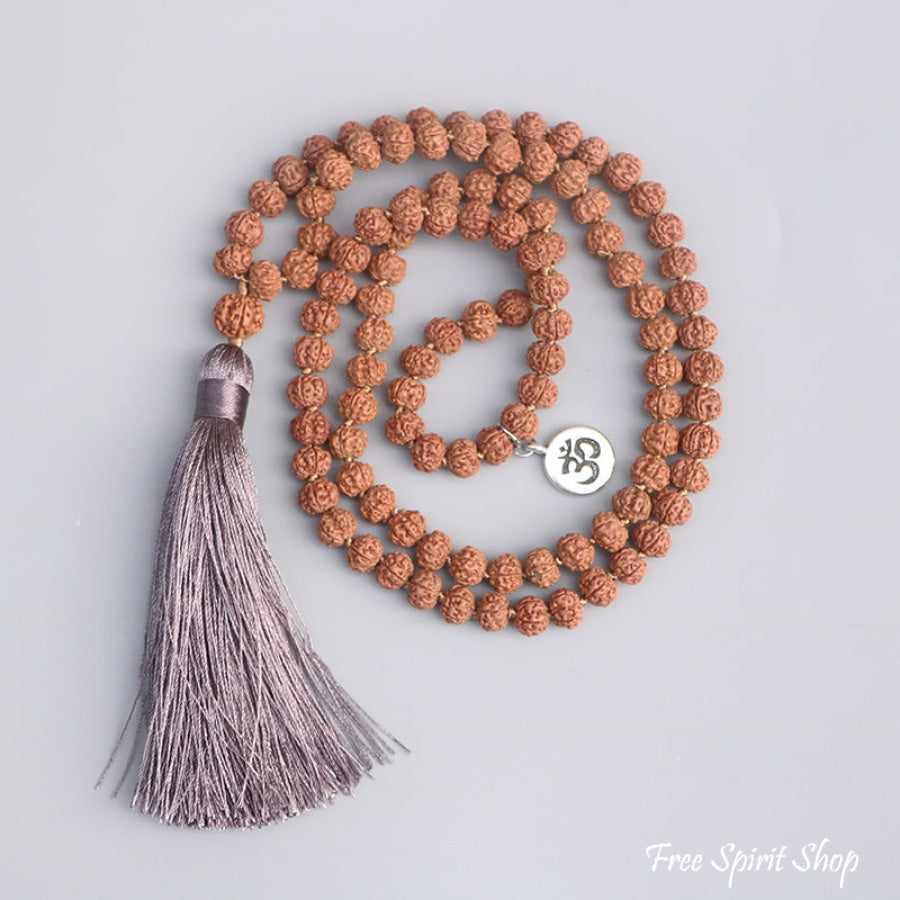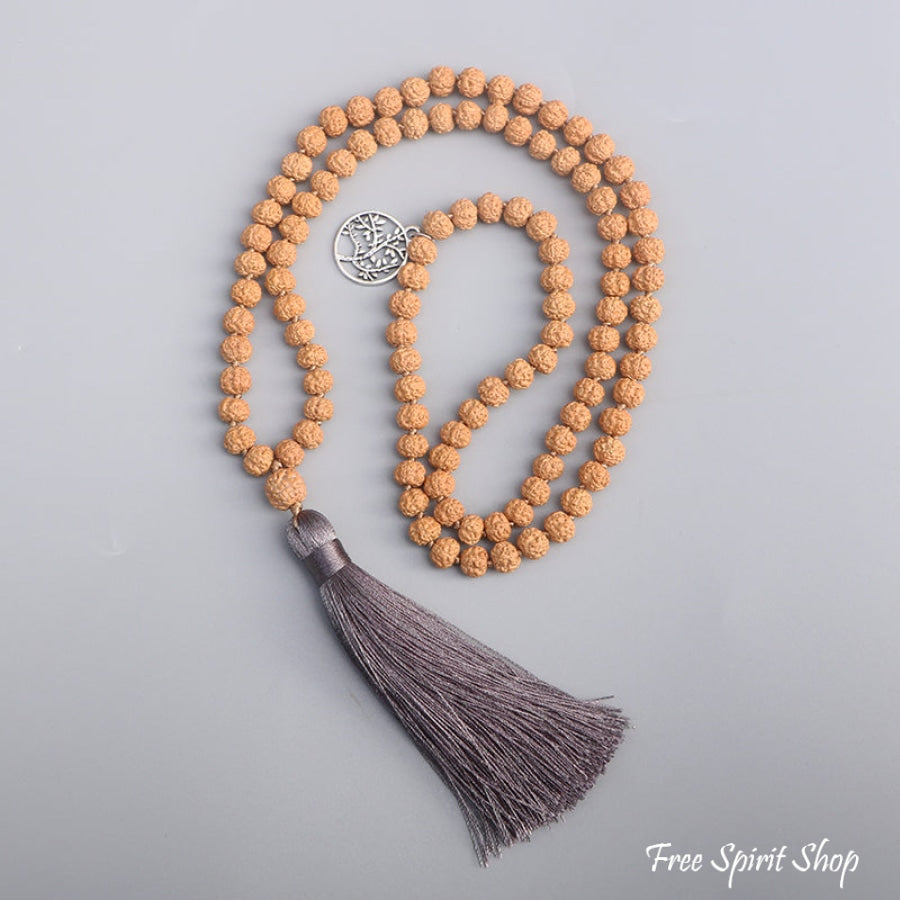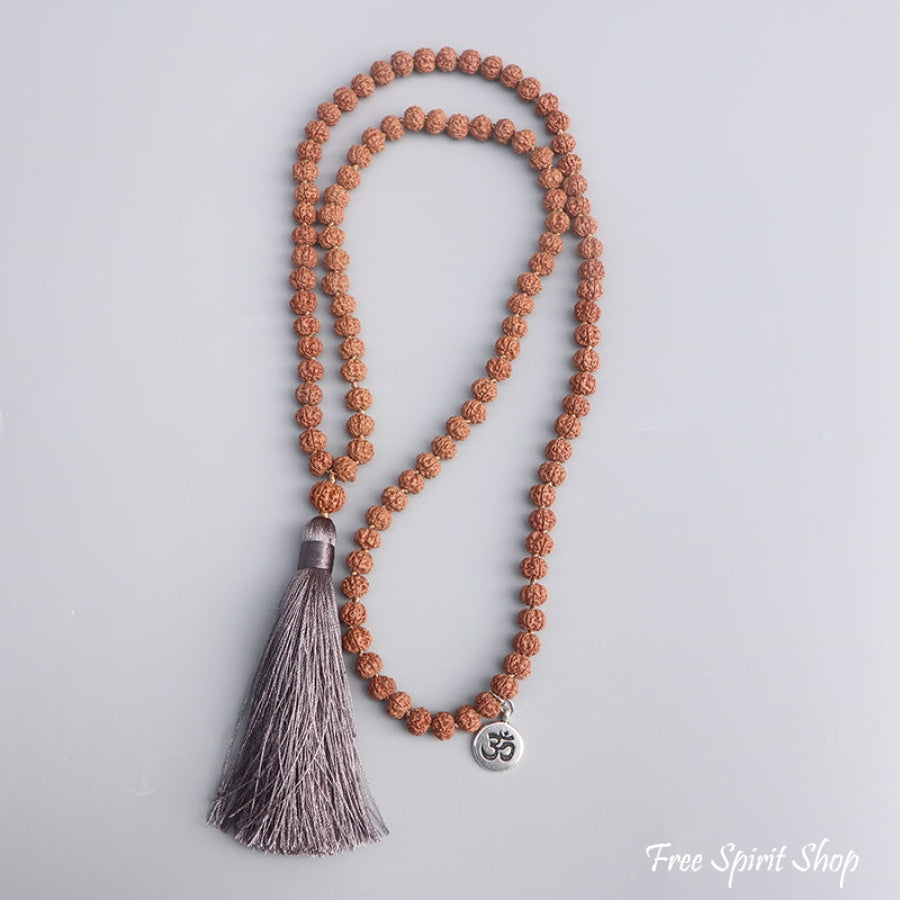 108 Rudraksha Seed & Zen Charm Mala Bead Necklace
This hand-knotted splendid mala prayer necklace is carefully handmade with 108 natural Rudraksha beads and a gray tassel. Your mala can be worn as a necklace or used for meditation and prayer. Length is about 35 inches (90 cm). Hand-knotted. Choose between the tree of life or the Ohm charm.
Rudraksha can protect your body against the negative energies. Rudraksha is known to enhance the power of mind and sharpen focus and concentration. These properties are highly useful to Sadhus for meditation, students for learning and grownups for excelling in their careers. 
Mala Prayer Beads are used for keeping count while reciting, chanting, or mentally repeating a mantra or the name or names of a deity. This sādhanā (practice) is known in Sanskrit as japa. Malas are typically made with 18, 27, 54 or 108 beads.