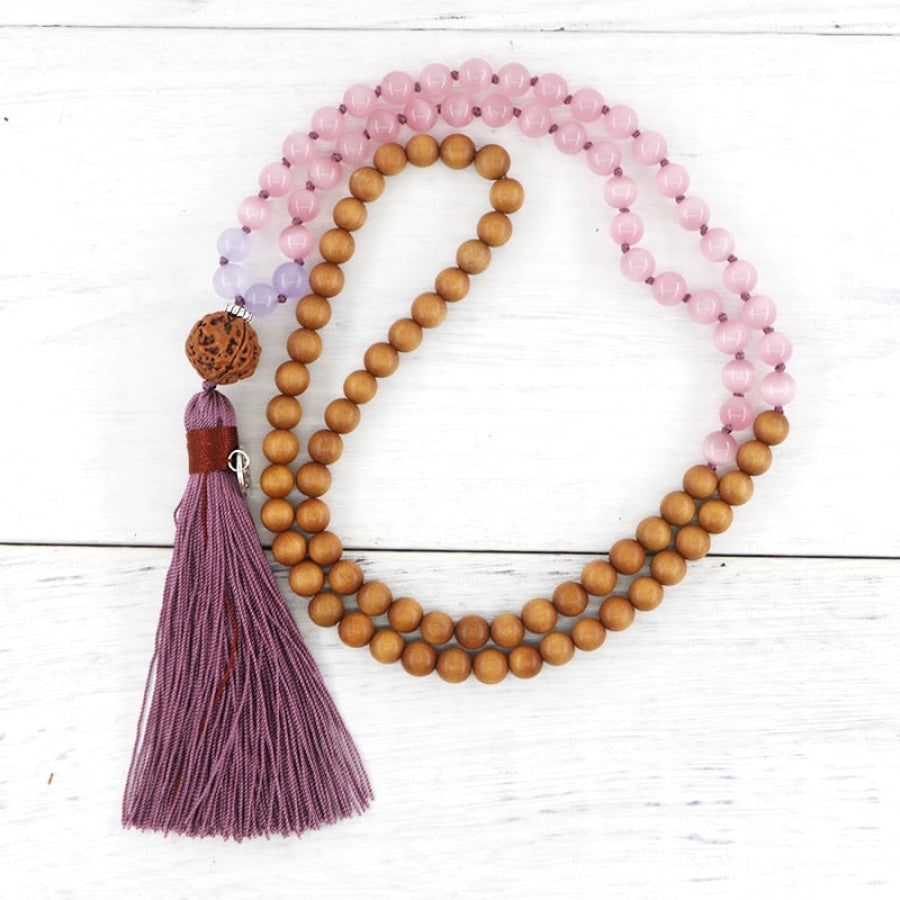 108 Sandalwood & Pink Opal Mala Bead Necklace With Rudraksha Guru Bead
This splendid mala prayer bead necklace is carefully handmade with 108 Sandalwood and Pink Opal beads. The guru bead is a Rudraksha seed. The beads are 8 mm in size. The mala is hand-knotted and can be worn as a necklace or used for meditation and prayer. Length is about 38 inches (96 cm).
Pink Opal also called Stone Of Hope is powerful crystal for emotional healing, emotional balance and for healing matters of the heart. Pink Opal helps to open one's heart centre to overcome the feelings of fear, worry and anxiousness. It is well suited for very sensitive people, loving people, and people who are in need of healing the wounds of the heart and working with the heart chakra. Pink opal clears and calms the heart and brings a sense of love, peace, and tranquility to one's aura.
Mala Prayer Beads are used for keeping count while reciting, chanting, or mentally repeating a mantra or the name or names of a deity. This sādhanā (practice) is known in Sanskrit as japa. Malas are typically made with 18, 27, 54 or 108 beads.