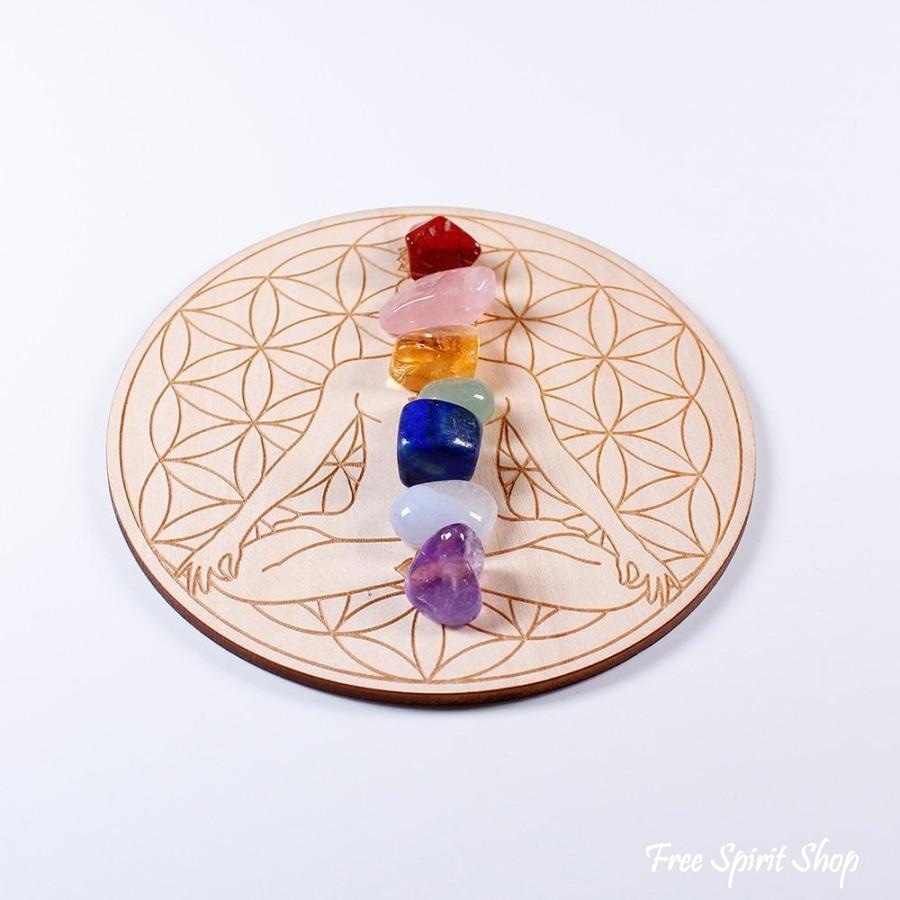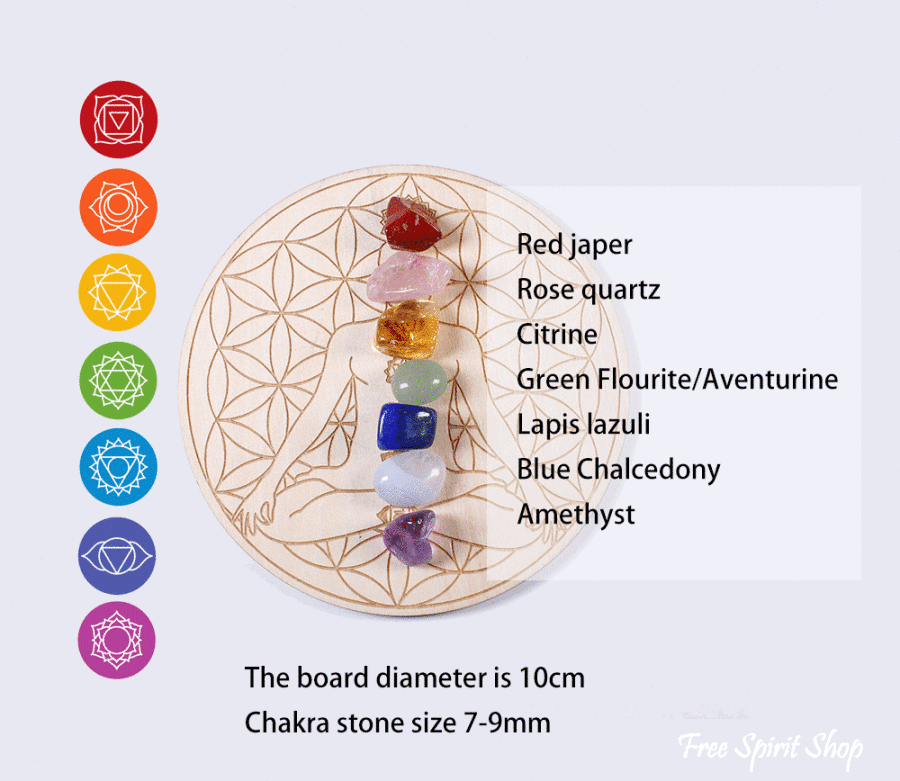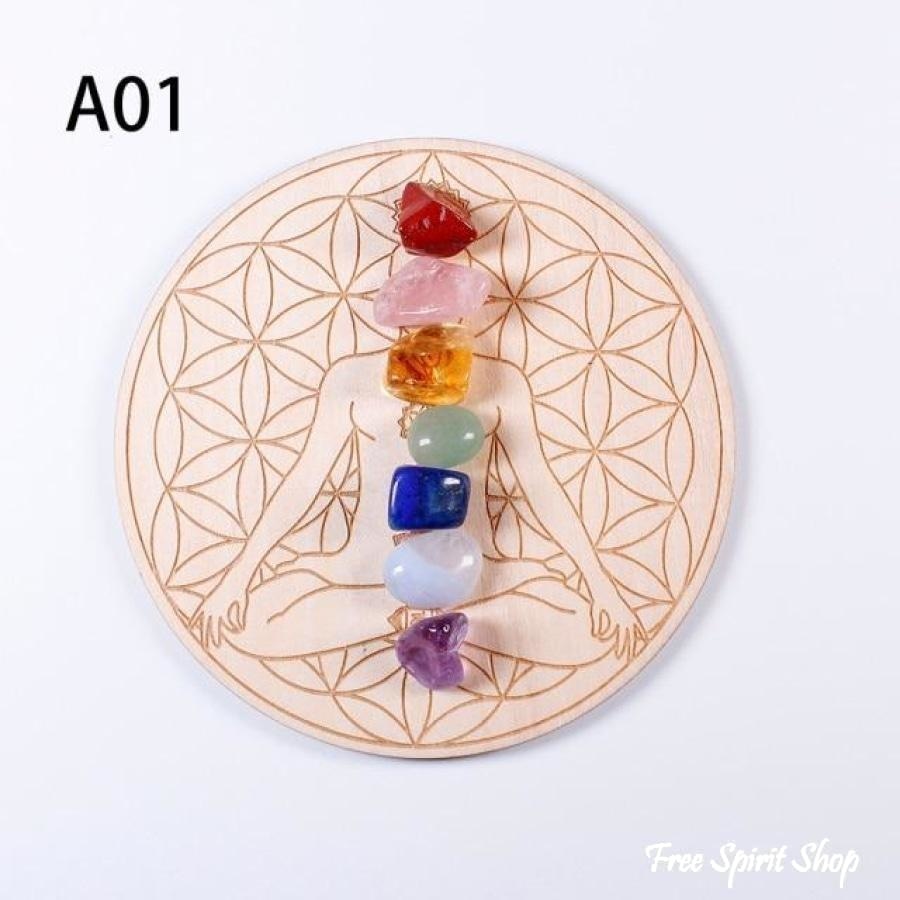 7 Natural Chakra Healing Crystal Grid Set
Style:
7 Chakra Centers & Flower of Life
Align your chakras and connect to an unimaginable level of intuition using this Chakra Healing Grid Set. Chakras are the divine force within our own energy power. Activate each Chakra in a crystal grid and use the high frequencies of these multi-colored stones to connect to your own intuition and greater insight. 
Root: Use Red Jasper to bring grounding and protection
Sacral: Enjoy Citrine for joy and positivity
Solar Plexus: Turn to Green Aventurine for calmness, luck and to find purpose
Heart: Rose Quartz is nature's nurturer, use it for love & healing
Throat: Grab Chalcedony for communication, logic and to see the truth
Third Eye: Lapis Lazuli for innerpeace and wisdom
Crown: Use Amethyst to deepen your knowledge & peace

Package includes: 1 x 10 cm wooden grid base, 7 x crystals
As these are natural stones, the colors may vary slightly from stone to stone, making each one utterly unique.