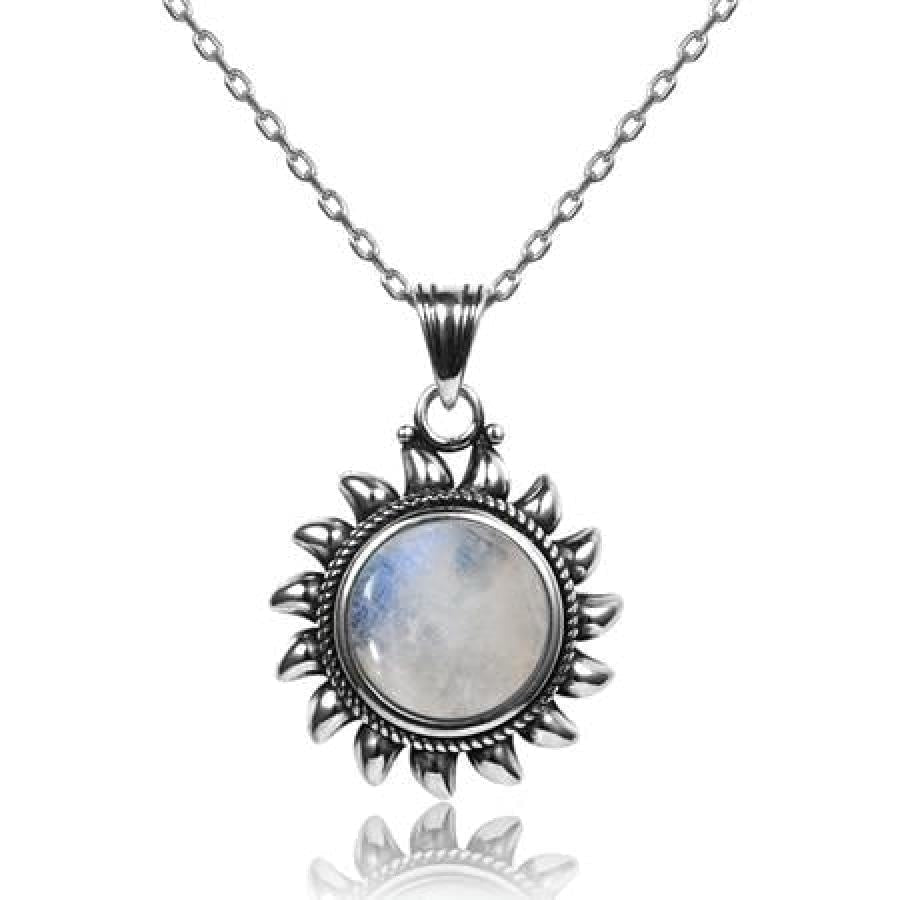 925 Sterling Silver & Natural Moonstone Sunshine Necklace
This trendy bohemian style 925 Sterling Silver necklace is handmade with a stunning natural Moonstone sunshine pendant. Chain length is 45 - 50 cm. Pendant size is 25 mm.
A stone for new beginnings, Moonstone is a stone of inner growth and strength. It soothes emotional instability and stress, and stabilises the emotions, providing calmness. It helps balancing the Sacral, Crown and Third-Eye Chakras. It is said to have the power to grant wishes. Moonstone is also the stone of love and eroticism, stimulating the kundalini energy and carnal desires. It is the ultimate fertility crystal. Moonstone cleanses and dispels negativity from all the chakras, and provides supplemental energy and support in balancing the physical, emotional, and intellectual bodies.