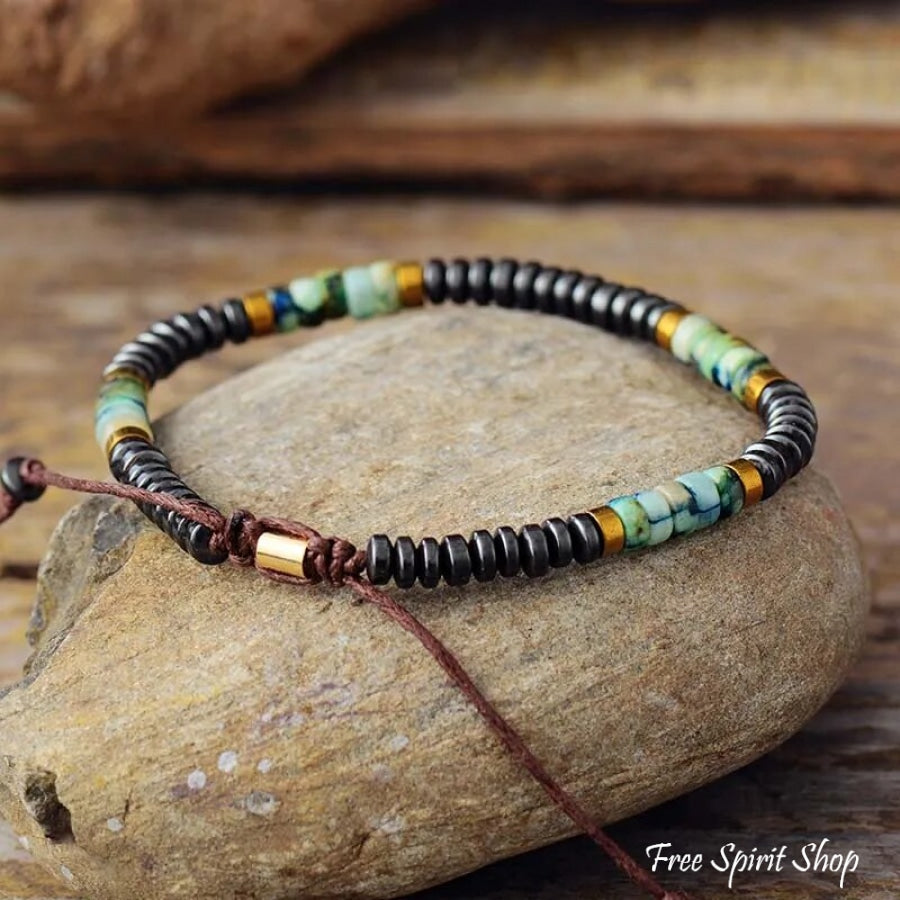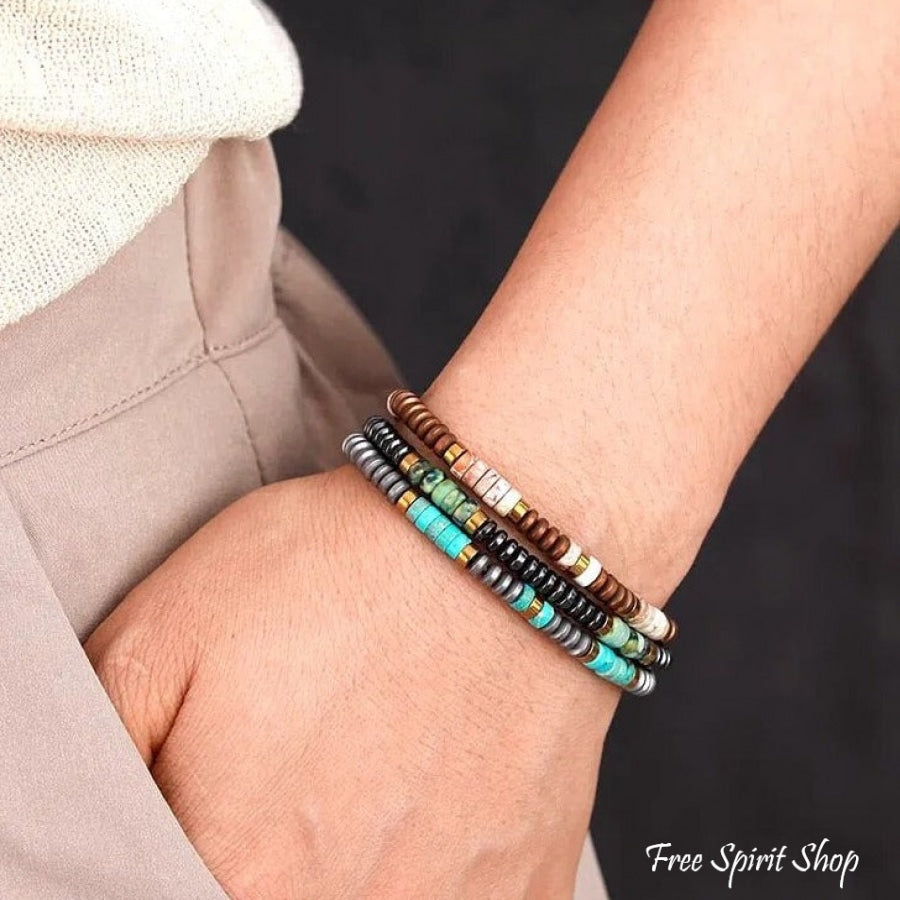 Adjustable African Turquoise & Copper Bead Adjustable Bracelet
Size:
Small-Medium (around 6 inches)
Bring balance and wisdom into your life with this wonderful African Turquoise bead bracelet. This splendid beaded bracelet is beautifully handmade with natural African Turquoise beads and copper metal beads. It is vegan friendly and its size is fully adjustable. Two sizes available.
African Turquoise a stone that brings structure, balance and prosperity where it is due. African Turquoise is a stone that hands over a key to new life with its offerings. This is a stone that awakens the soul to its intended purpose, encouraging the being to make positive impression while gaining and giving positive wisdom.
*Since gemstones are natural materials and each is unique (just like you ♡) items may vary slightly in colour and shape.