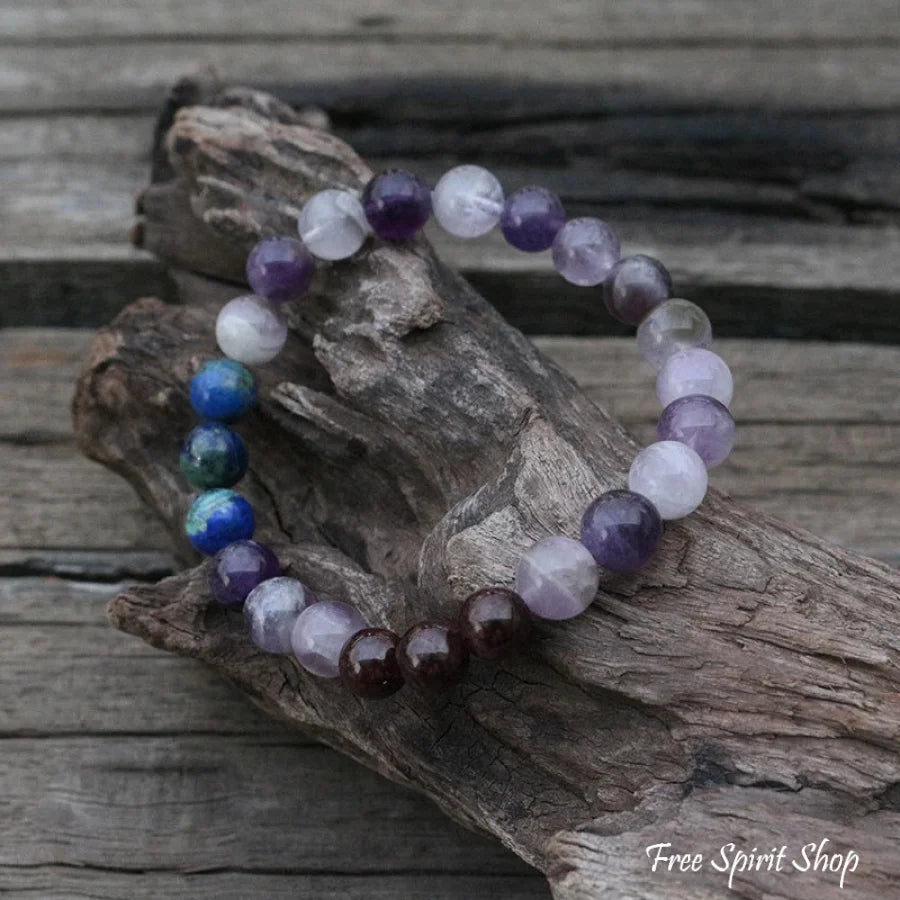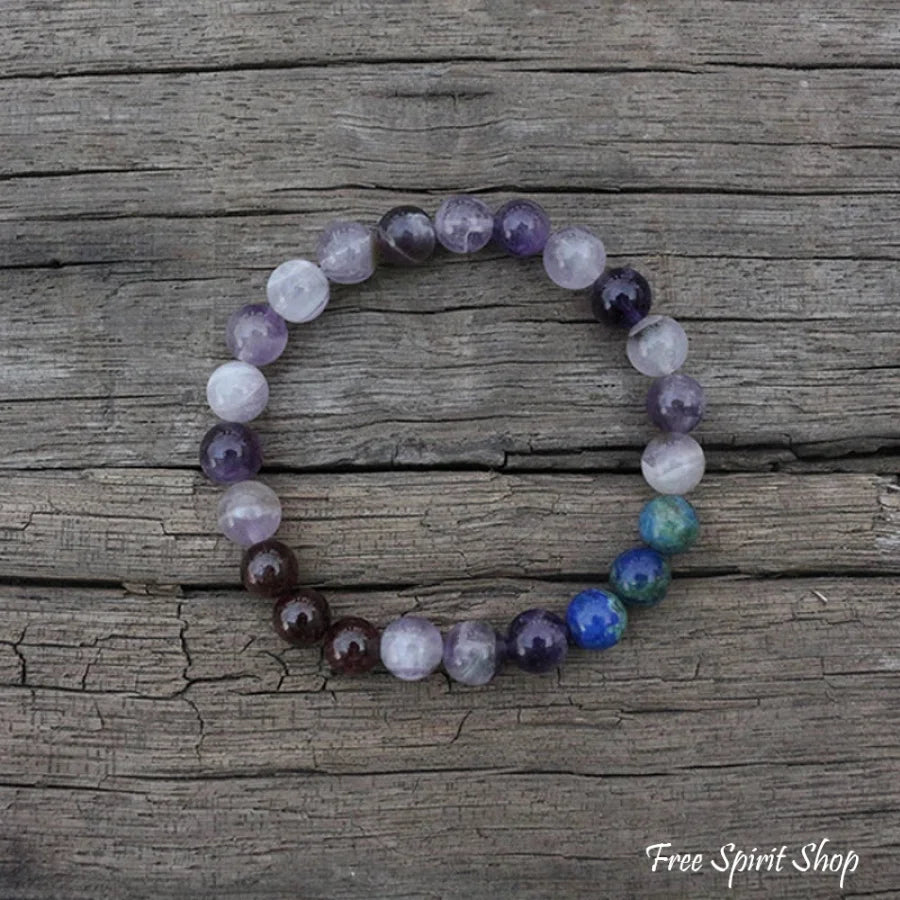 Natural Amethyst & Garnet Mala Bead Bracelet
Amethyst is possibly one of the best crystals for meditation. Amethyst is known for healing impatience, balancing energies, eliminating mental agitation, bringing clarity, and helping grounding.
This splendid Mala bead bracelet is carefully handmade with natural Amethyst, Garnet and Agate gemstone beads. The beads are 8 mm. Length is about 18.5 cm.  
Garnet cleanses and re-energises the chakras. It has the power to purify the energies in your body by getting rid of the toxins and restoring your body to its revitalized and re-energized state. It's a stone that you must have if you want to achieve or regain your balance, if you want to feel safe and protected, and if you want to harness your inner strength. Garnet is also a gem at enhancing the laws of attraction, it opens the heart and bestows self-confidence.
Amethyst has healing powers to help with physical ailments, emotional issues, and in Energy Healing and Chakra balancing. Amethyst crystal therapies are primarily associated with physical ailments of the nervous system, the curing of nightmares and insomnia, and balancing the crown chakra. It is a powerful and protective stone that helps relieve stress and strain, soothes irritability, balances mood swings, dispels anger, rage, fear and anxiety. It calms and stimulates the mind, helping you become more focused, enhancing memory and improving motivation.