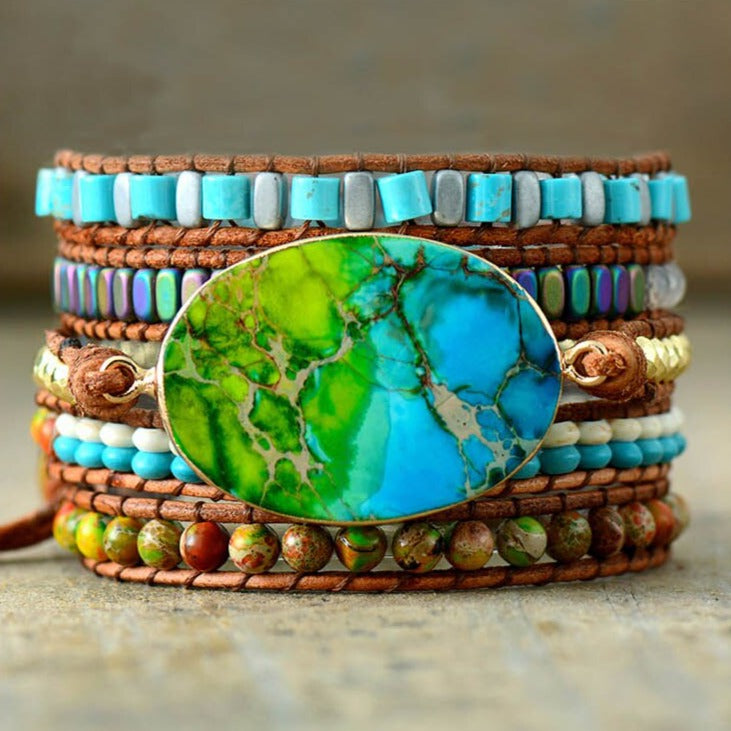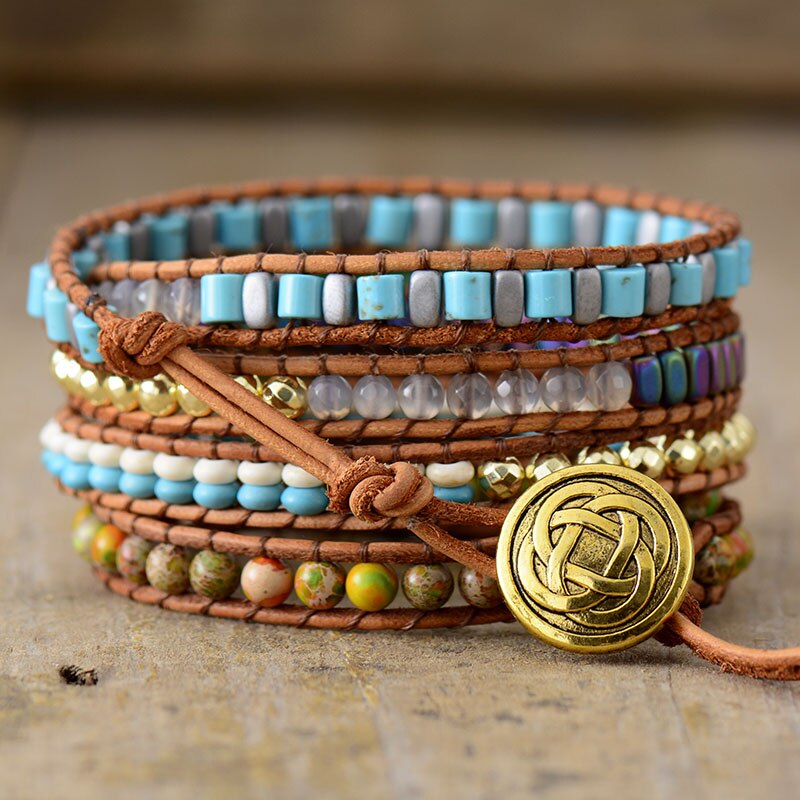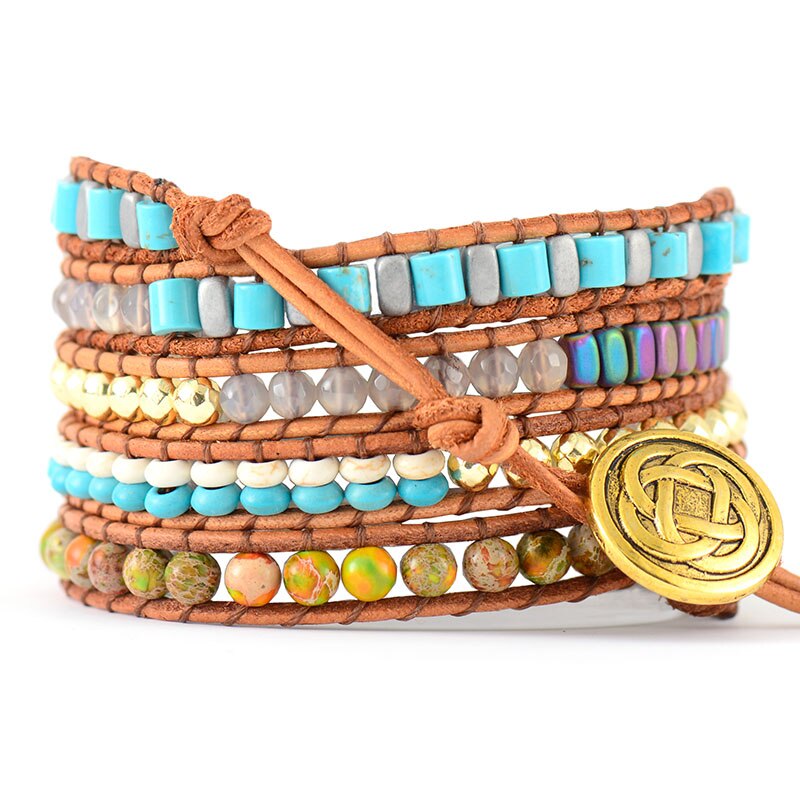 Blue & Green Jasper Rainbow Hematite Wrap Bracelet
Bring serenity and grounding in your life with this splendid beaded wrap bracelet. This beautiful 5 layer chakra healing bracelet is handmade with blue and green Jasper as well as rainbow Hematite beads. It is 32 inches (83.5 cm) long and is adjustable to your wrist. 
♡ To our Vegan community: our gemstone wrap bracelets can be made with cord on request. ♡
Jasper is a very nourishing, warm and protective stone no matter what colour you find the jasper in - be it yellow, green, blue, purple or the deep earthy red. Jaspers are the nurturers, the healers and the spirit stones of courage and wisdom. They all carry a strong connection to the Earth's energy, making the jasper healing properties very beneficial for grounding, stability and strength.
Hematite is known as a 'stone for the mind', as it brings one incredible grounding and calm helping one to focus and organize the mind. Particularly useful and effective at grounding and protecting, Hematite will harmonize one's mind, body and spirit. Hematite is said to prevent negative energies from entering the aura, allowing harmony in one's body. The energy of these stones have a strong physical grounding energy, that vibrates strongly at the base or root chakra, and they are known for their action to provide pain relief.
All our wrap bracelets can be customized with non-leather materials :) Please contact us at contact@free-spirit-shop.com with your order number after placing an order and we will be happy to make your bracelet(s) vegan.