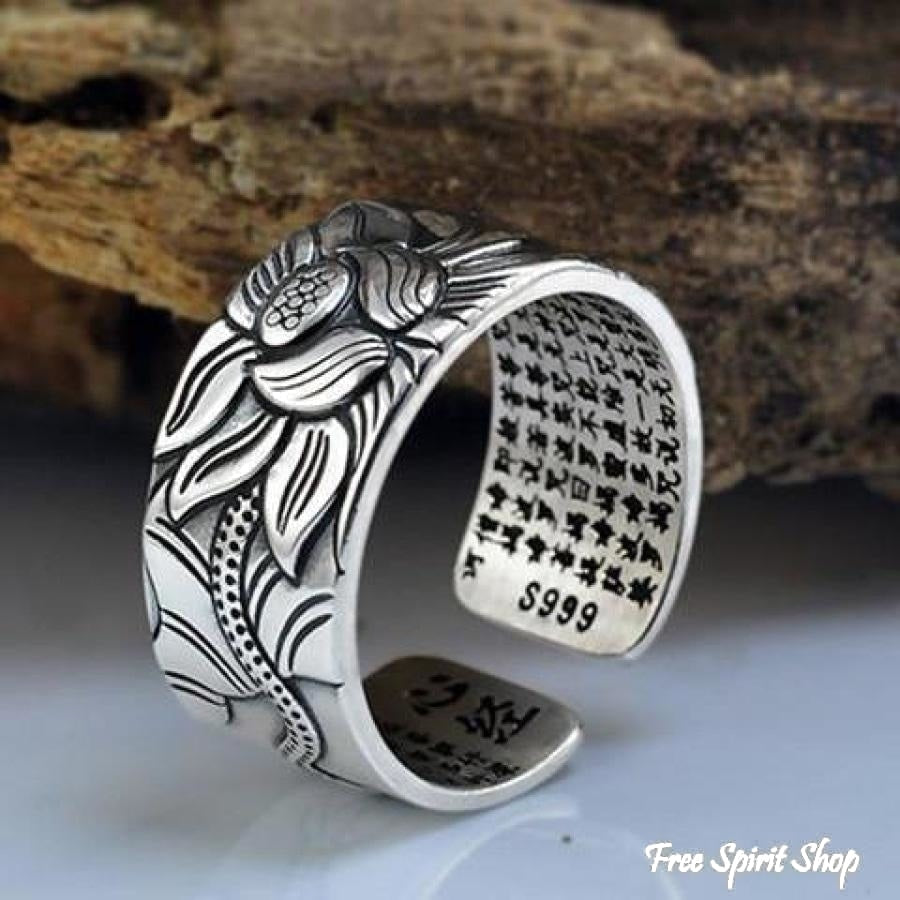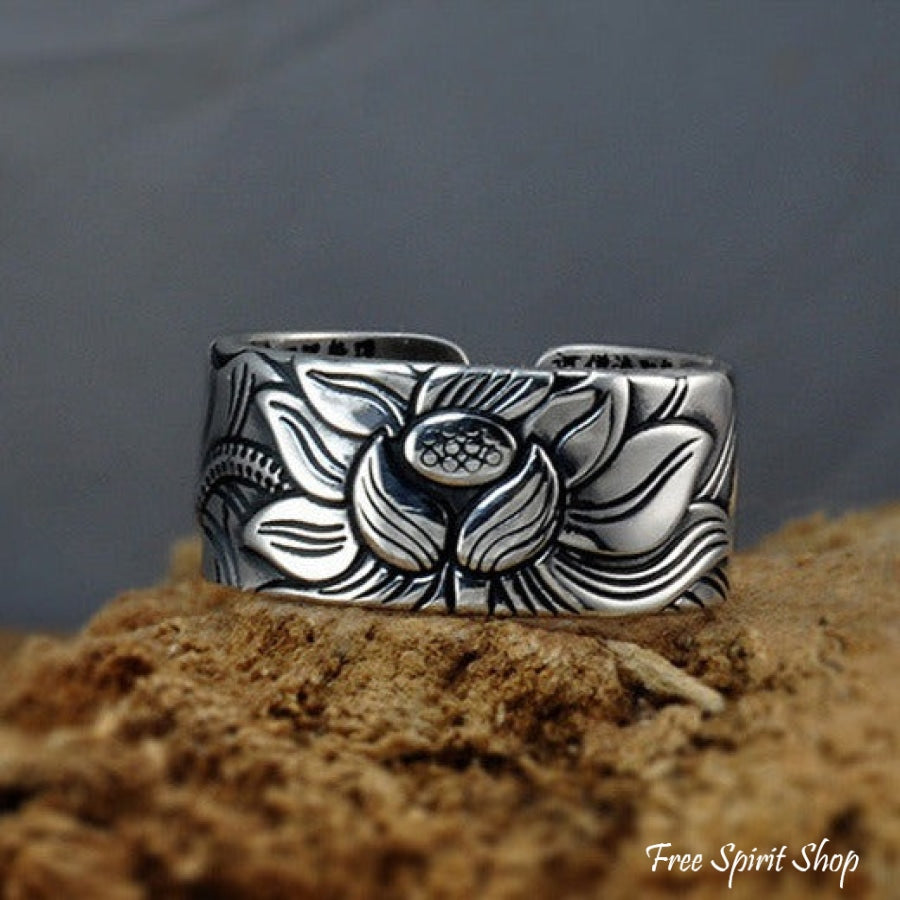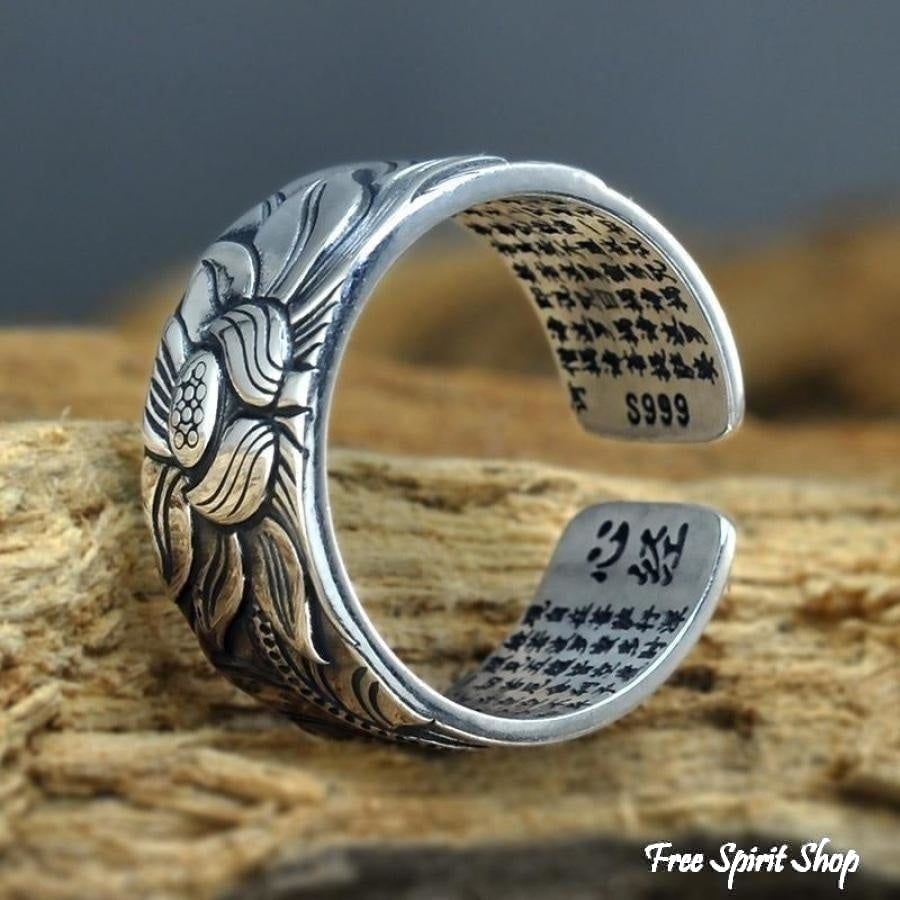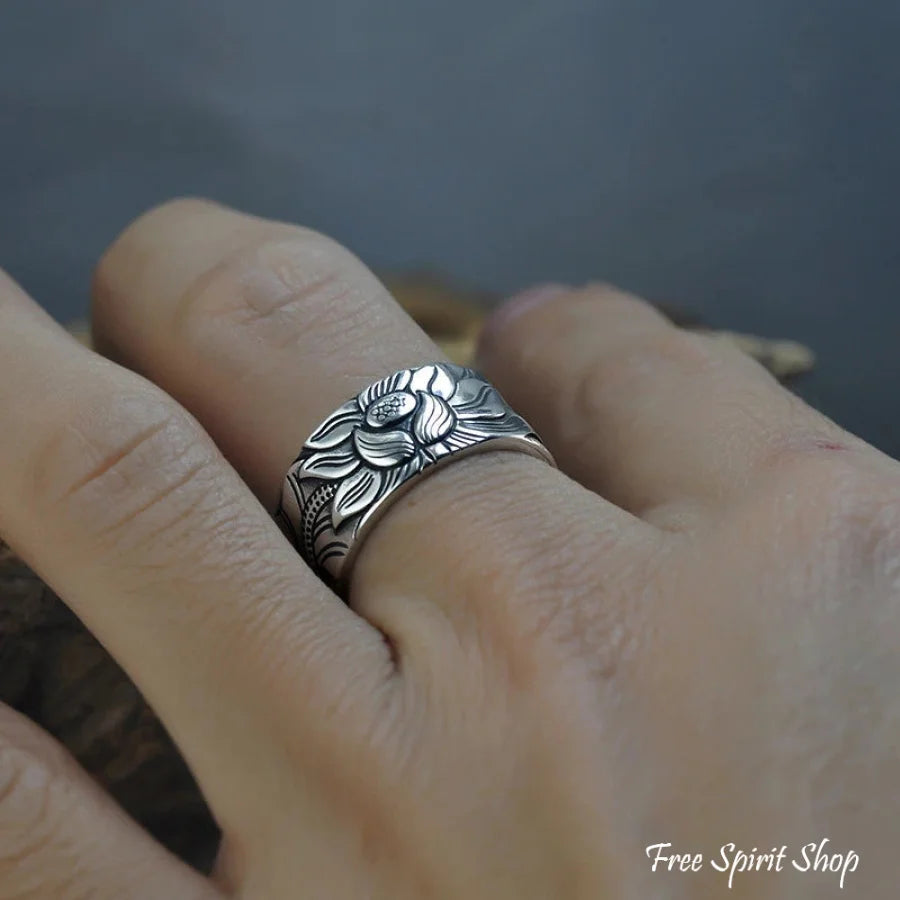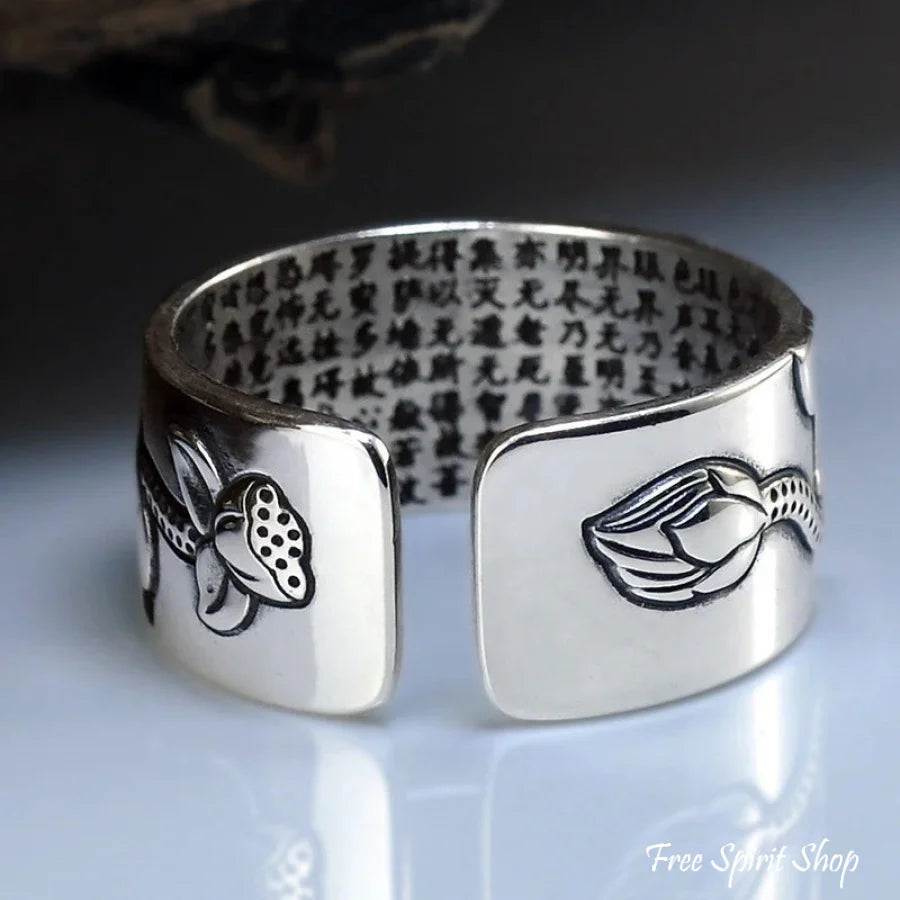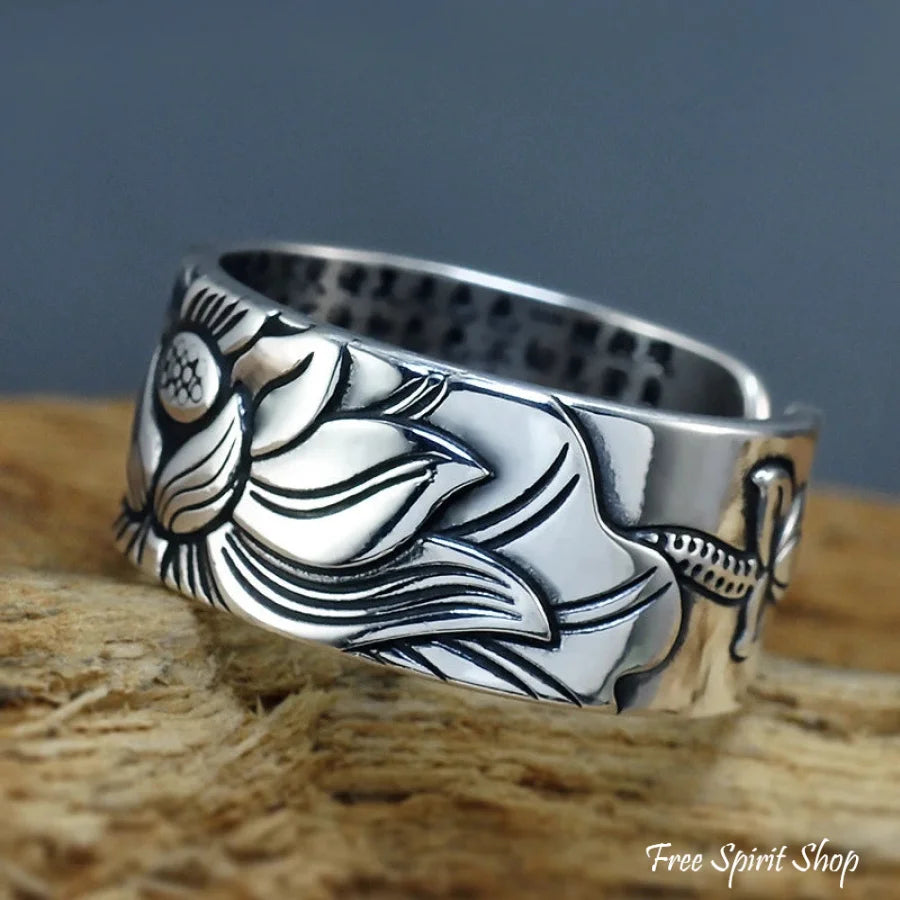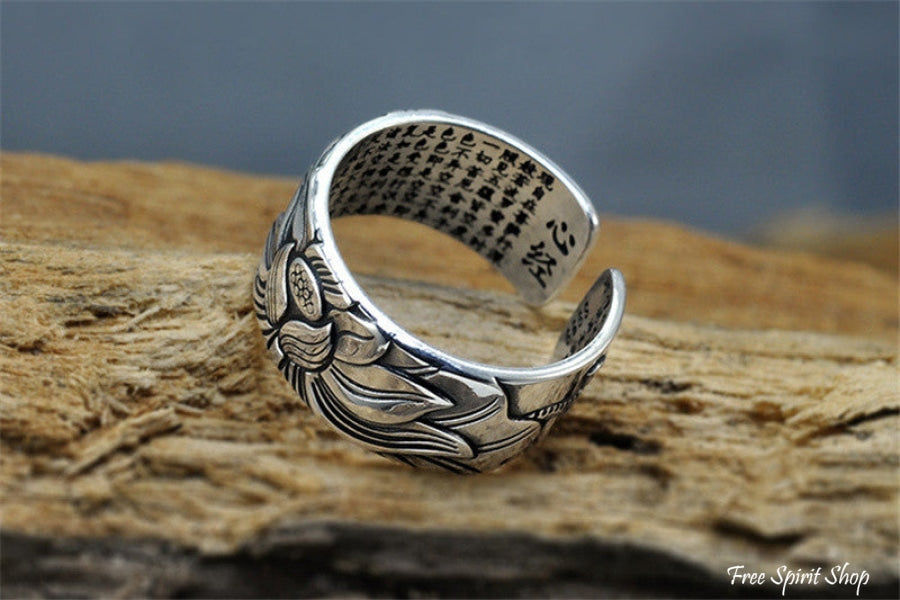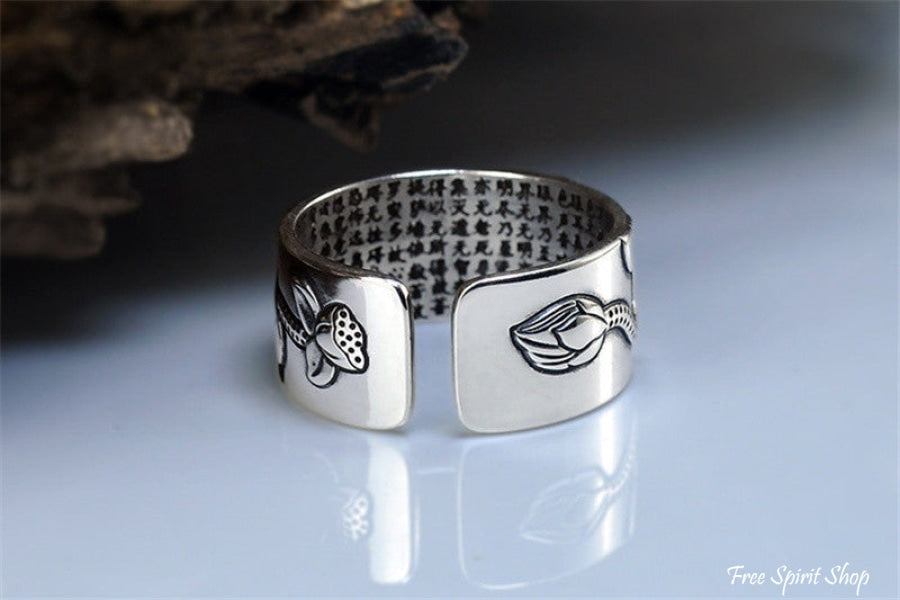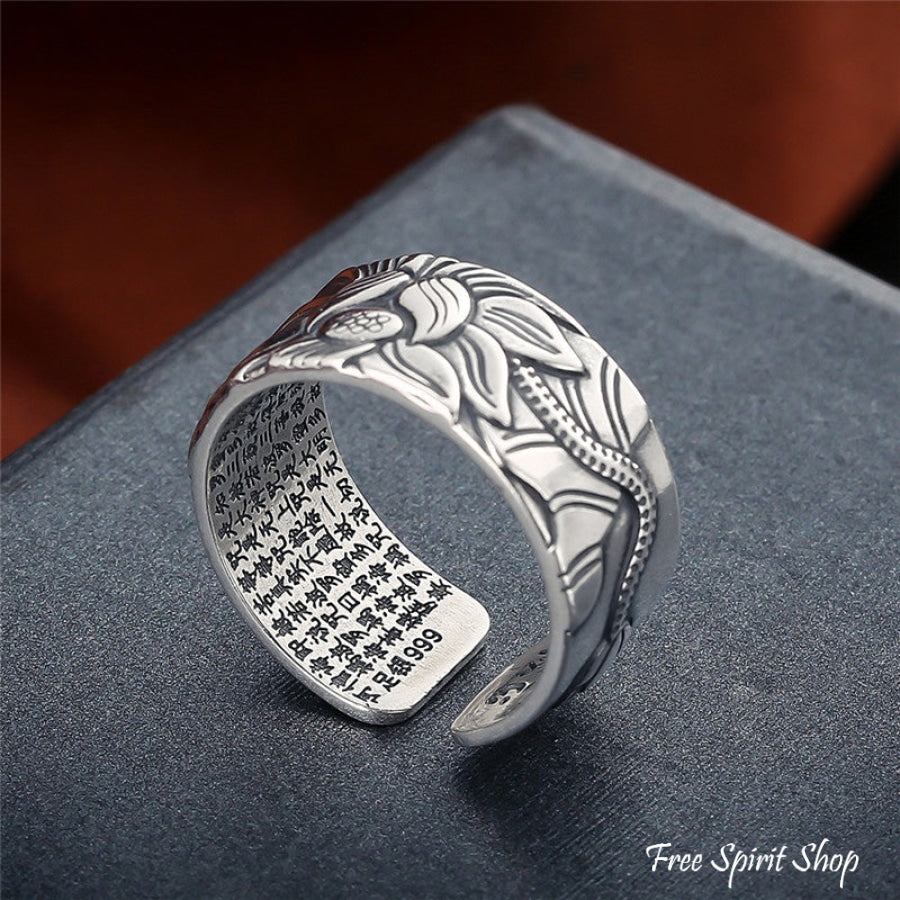 Buddhist Silver Lotus Flower Ring
This splendid Buddhist Lotus Flower ring is carefully handmade with S925 Silver. It depicts a blooming Lotus symbol of a blissful liberation and purity in Buddhism. A Buddhist mantra is beautifully carved on the inside of the ring and meant to bring love and compassion. The ring is adjustable to your finger size. The width of the ring band is 10 mm.
In Buddhism, the Lotus flower is known as the "flower of heaven". It is said that it stands for four essential virtues, which are loveliness, softness, scent and purity. The Lotus is symbolic of purity of the body, speech and mind as while rooted in the mud. Its flowers blossom on long stalks as if floating above the muddy waters of attachment and desire. It is also symbolic of detachment as drops of water easily slide off its petals. Buddhists also consider the petals to depict the opening of the heart. The flower represents our ability to come from a place of suffering into the light, much like the lotus, whose roots start in the muddy earth and rise up through the water to the light of the sun.