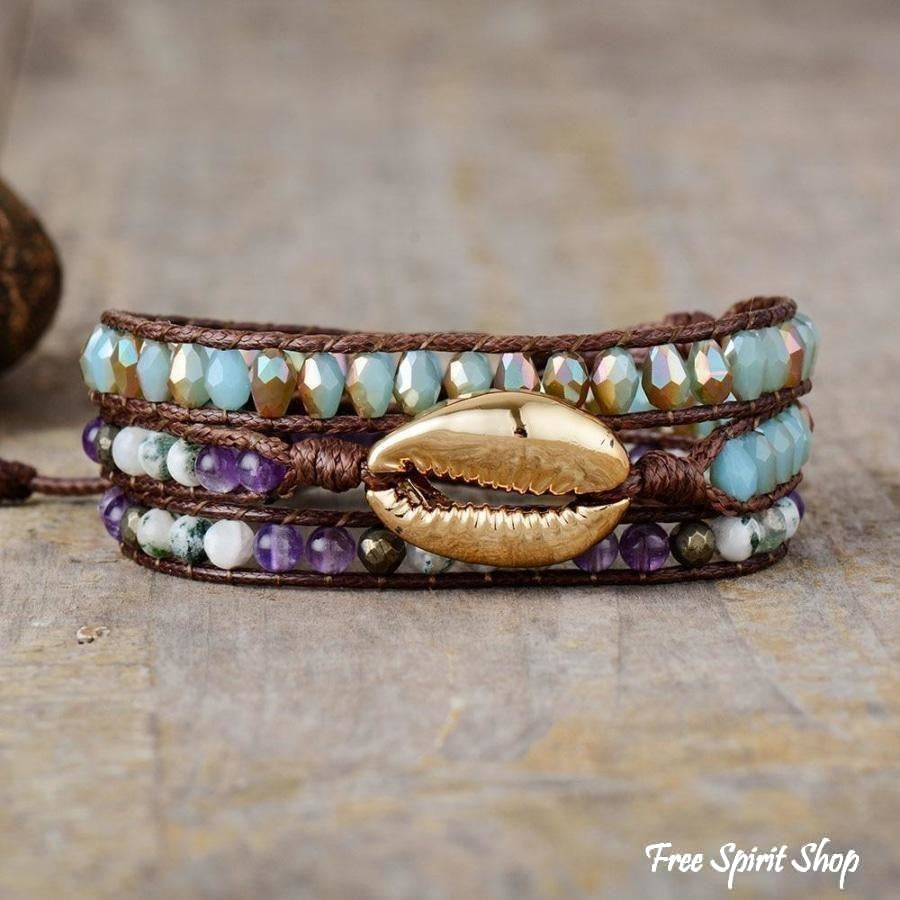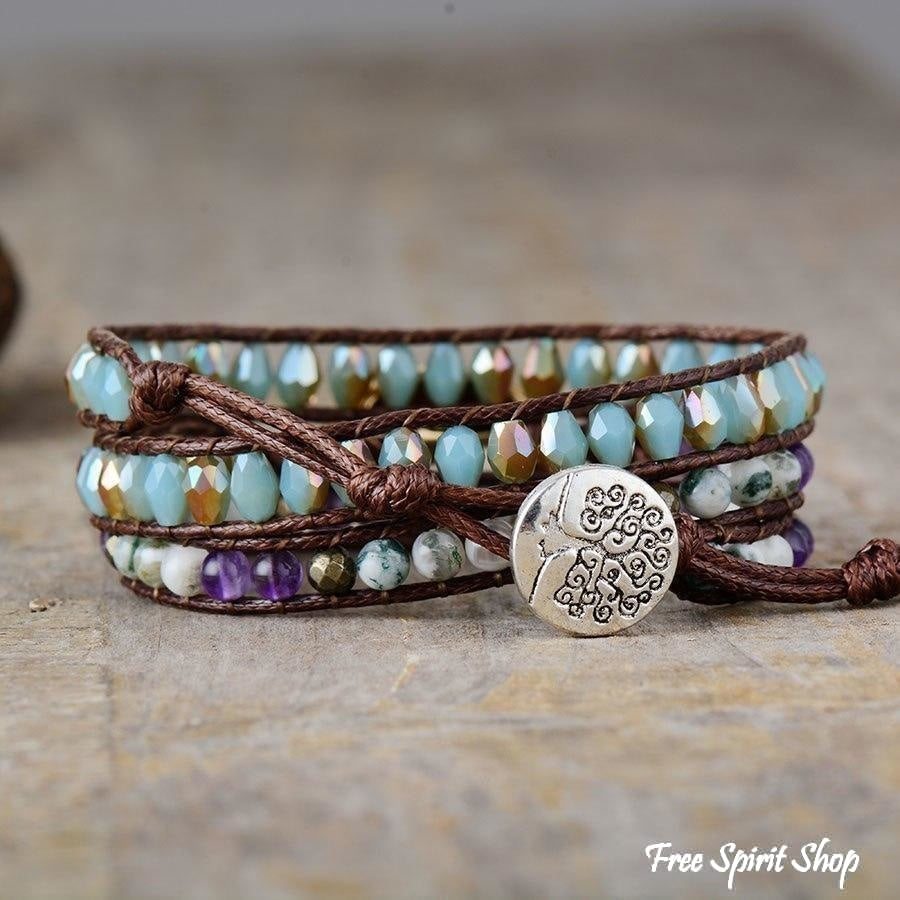 Golden Seashell With Tree Agate & Amethyst Bead Wrap Bracelet
This wonderful bracelet is beautifully handmade with natural semi-precious Tree Agate and Amethyst gemstones beads. It features a trendy golden seashell center-piece. The wrap bracelet is made with vegan wax cord. The total length is approximately 50 cm (19.6 inches) and can be adjusted to our wrist size via the different 3 closures. 
Considered to be a Talisman in some parts of India, Tree Agate is a stone of inner peace. Gentle Tree Agate calms nerves, and can be combined with Clear Quartz to deepen meditation and prayer. Tree Agate brings our focus to the oneness of us all, dissolving egoism and arrogance.