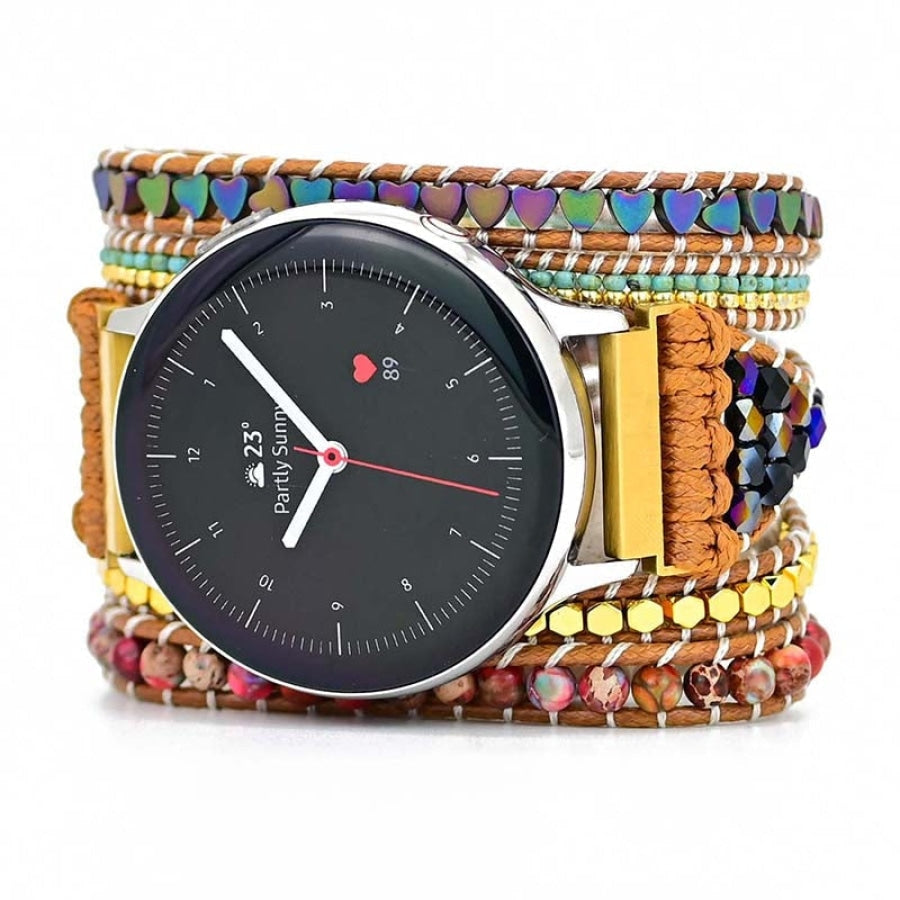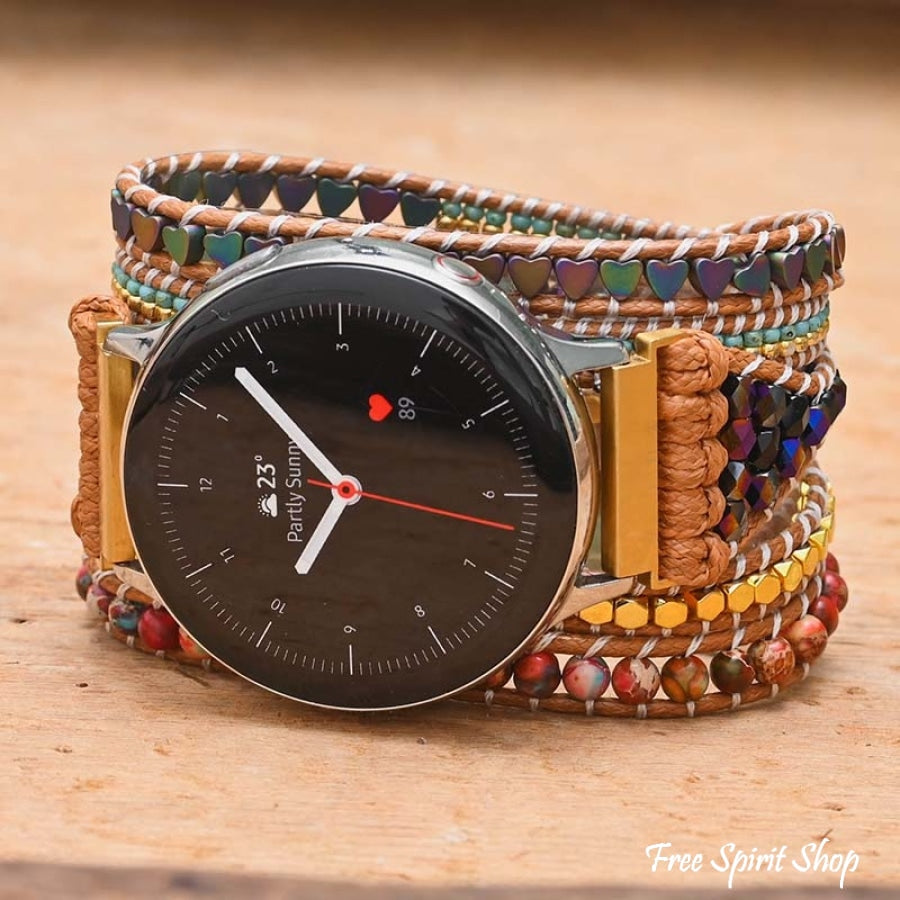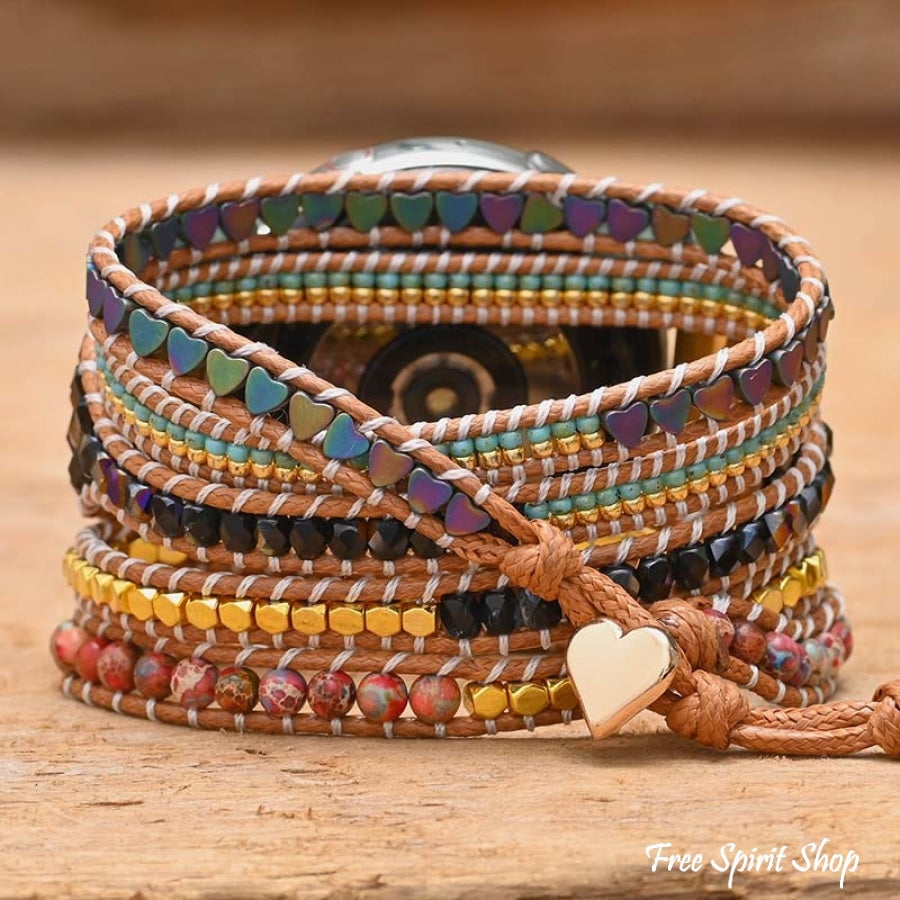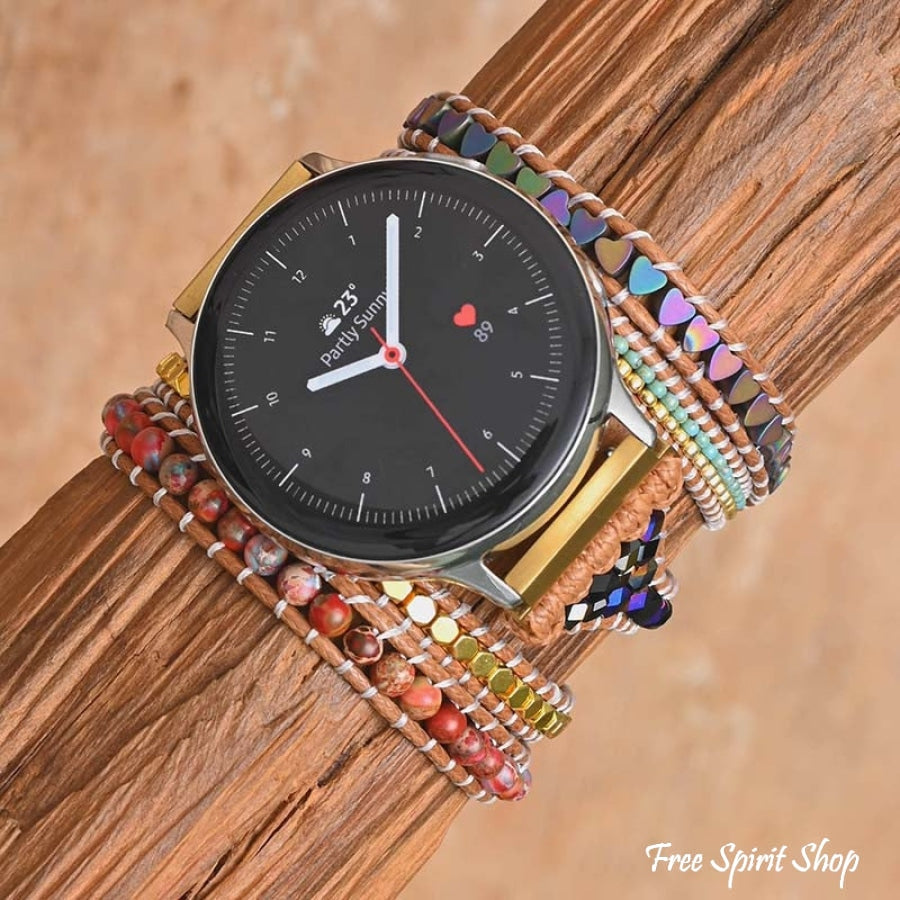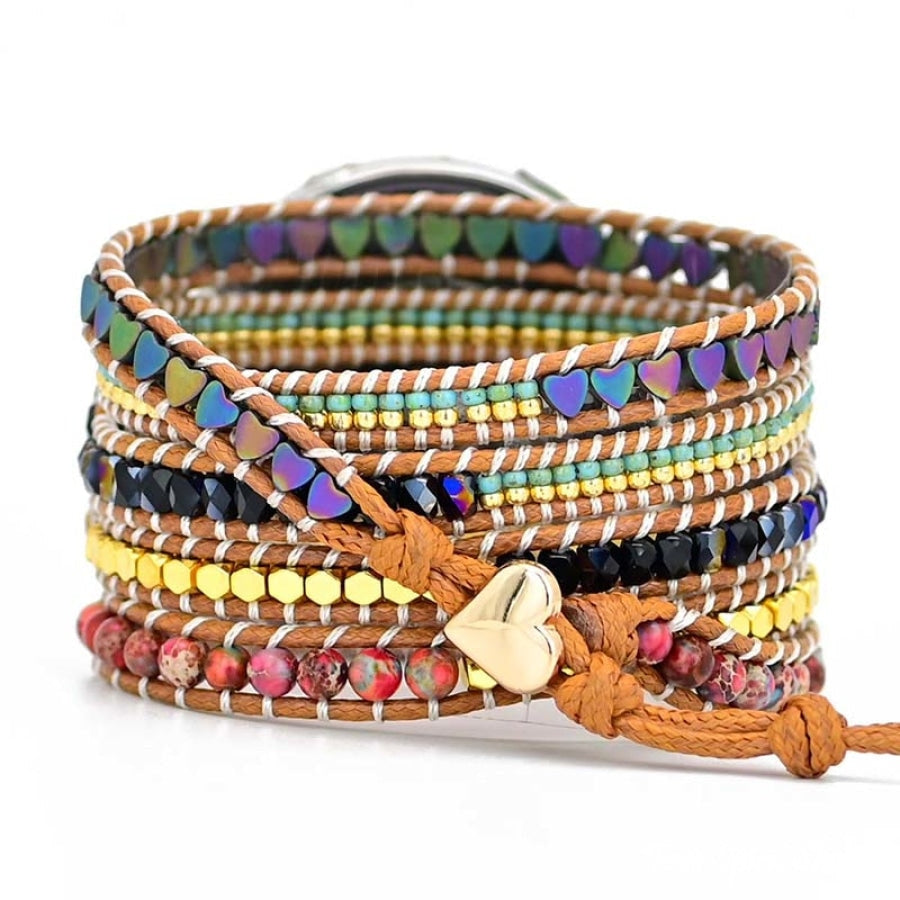 Google Pixel Watch Band With Natural Hematite Heart & Jasper Beads
Wrist size:
Small: 5.5-6.3 inch wrist
This splendid beaded watch band is now available for Google Pixel. It is beautifully handmade with Jasper and Hematite beads. Upgrade your Google Pixel watch with this one of a kind Google Pixel watch strap. Three sizes available: small, medium, large and each size is adjustable. Vegan friendly! 
Jasper is a very nourishing, warm and protective stone no matter what colour you find the jasper in - be it yellow, green, blue, purple or the deep earthy red. Jaspers are the nurturers, the healers and the spirit stones of courage and wisdom. They all carry a strong connection to the Earth's energy, making the jasper healing properties very beneficial for grounding, stability and strength.
Hematite is known as a 'stone for the mind', as it brings one incredible grounding and calm helping one to focus and organize the mind. Particularly useful and effective at grounding and protecting, Hematite will harmonize one's mind, body and spirit. Hematite is said to prevent negative energies from entering the aura, allowing harmony in one's body. The energy of these stones have a strong physical grounding energy, that vibrates strongly at the base or root chakra, and they are known for their action to provide pain relief.