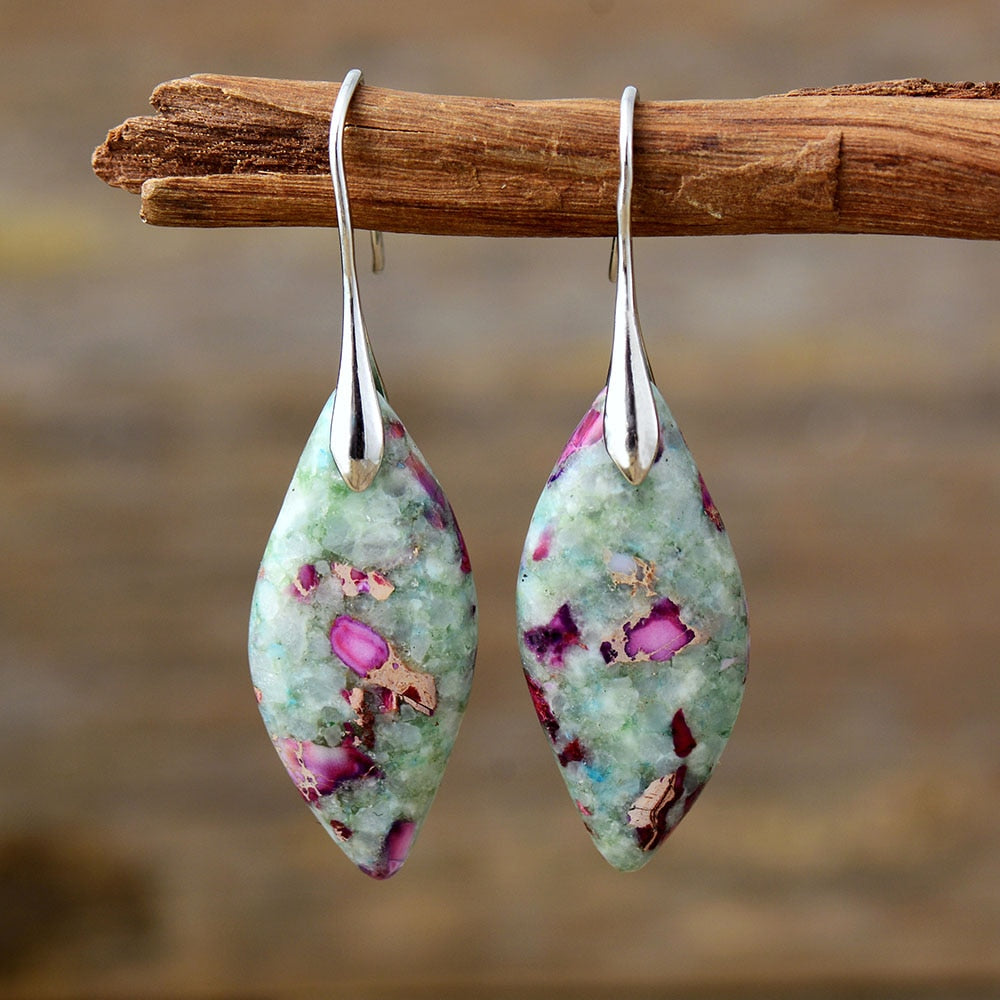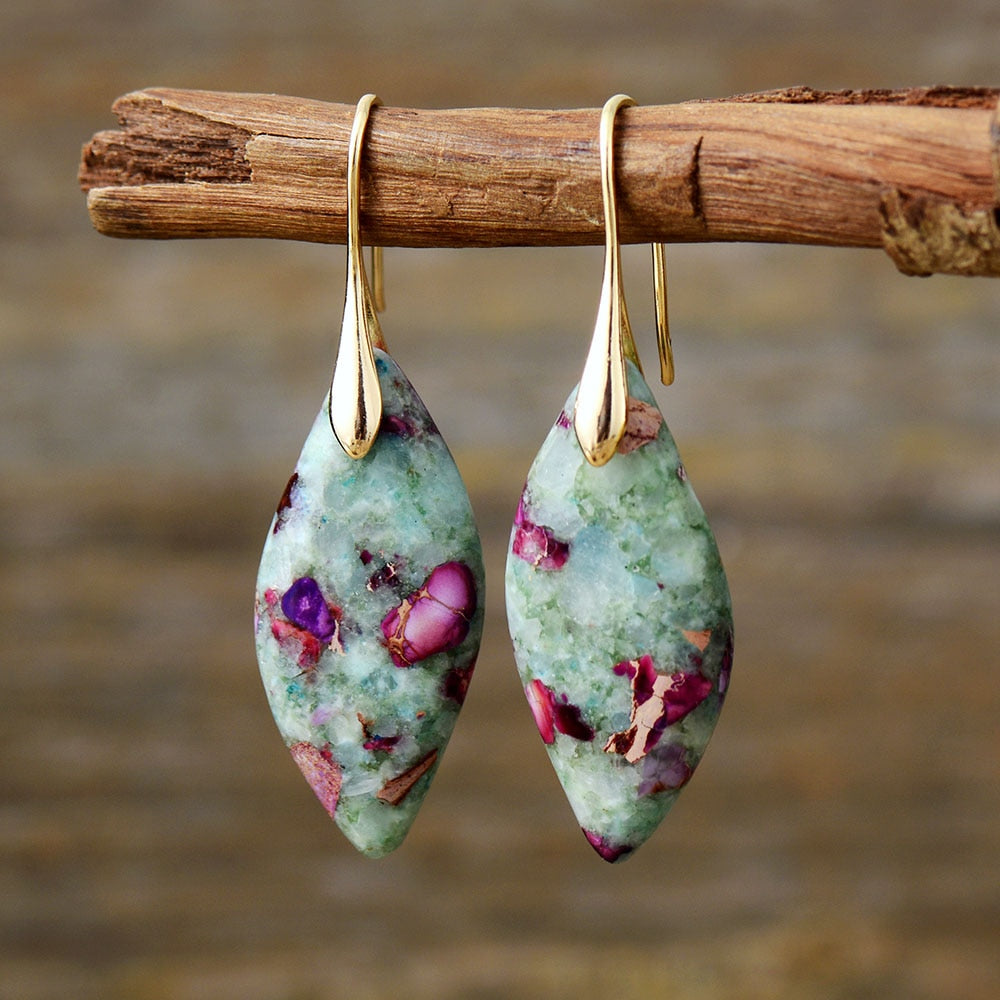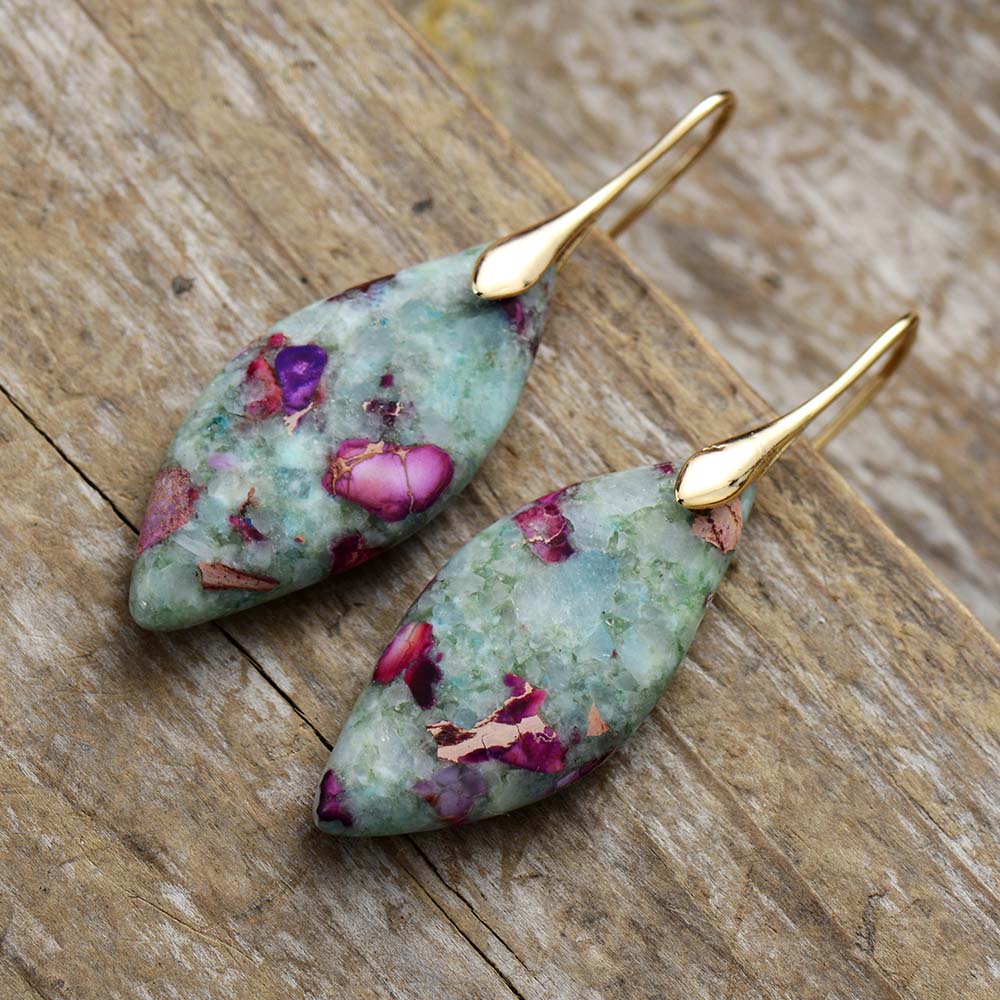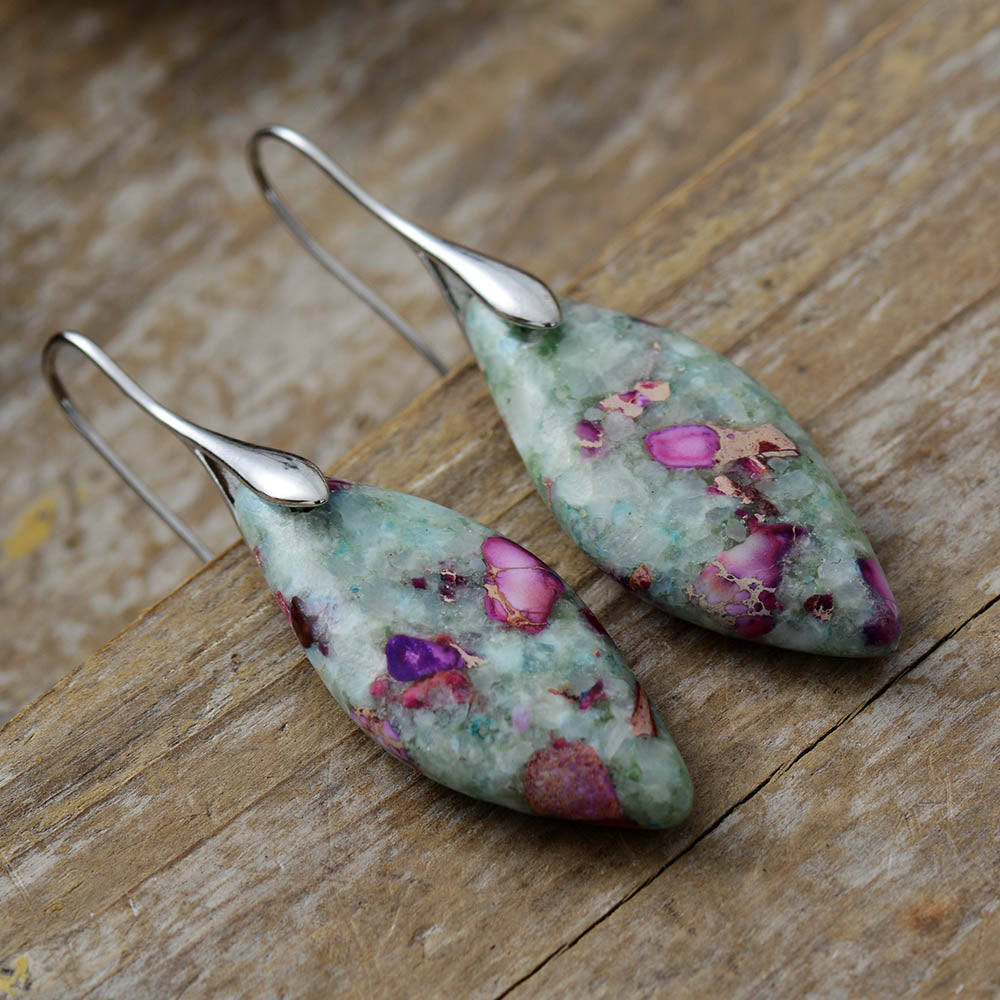 Green & Purple Imperial Jasper Leaf Earrings
These wonderful leaf shape earrings are beautifully handmade with Green & Purple Jasper. Total length is approximately 6 cm. 
Jasper brings boldness, courage, and determination. It encourages you to be in integrity with yourself and to face challenges head-on with grace and grit. Imperial jasper pushes you to acknowledge, heal, and release insecurities so that you can live life more abundantly and in harmony with your highest self.
*Since gemstones are natural materials, stone colors and shapes may vary slightly from earring to earring, making our beautiful handmade items one of a kind (just like you ♡)