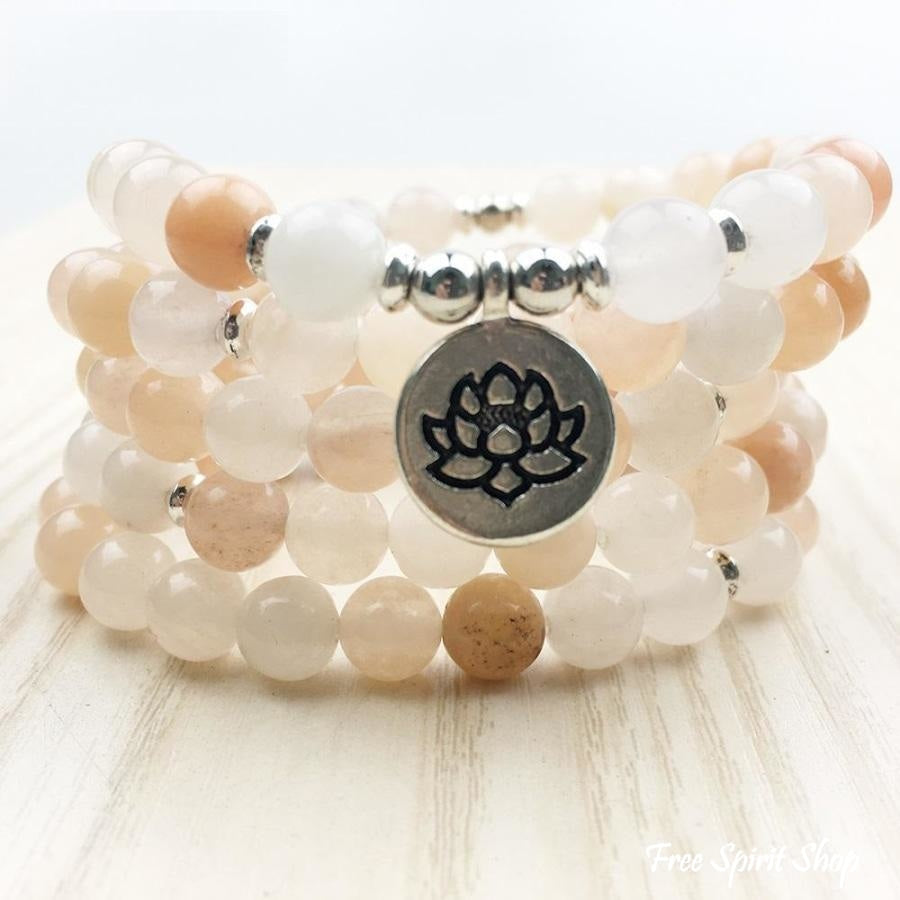 108 Natural Pink Aventurine Stone Mala Prayer Beads
Pink Aventurine works with the Heart Chakra, and can impart a wonderful sense of well-being. It is a very calming stone that can help clear the way for an understanding of alternatives in one's life, removing any feelings of being trapped in a certain circumstance. 
This splendid Mala is carefully handmade with 108 natural Pink Aventurine beads. It can be worn as a bracelet, necklace or used for meditation. Length is about 23.6 inches (60 cm), elastic. Three charms to choose from: Buddha, Ohm or Lotus Flower.
Meditating with Pink Aventurine can aid in balancing the subtle bodies and reinforcing the flow of energy through them. Physically, Pink Aventurine can help with health issues involving circulation, blood and the immune system. 
Malas are used for keeping count while reciting, chanting, or mentally repeating a mantra or the name or names of a deity. This sādhanā (practice) is known in Sanskrit as japa. Malas are typically made with 18, 27, 54 or 108 beads.