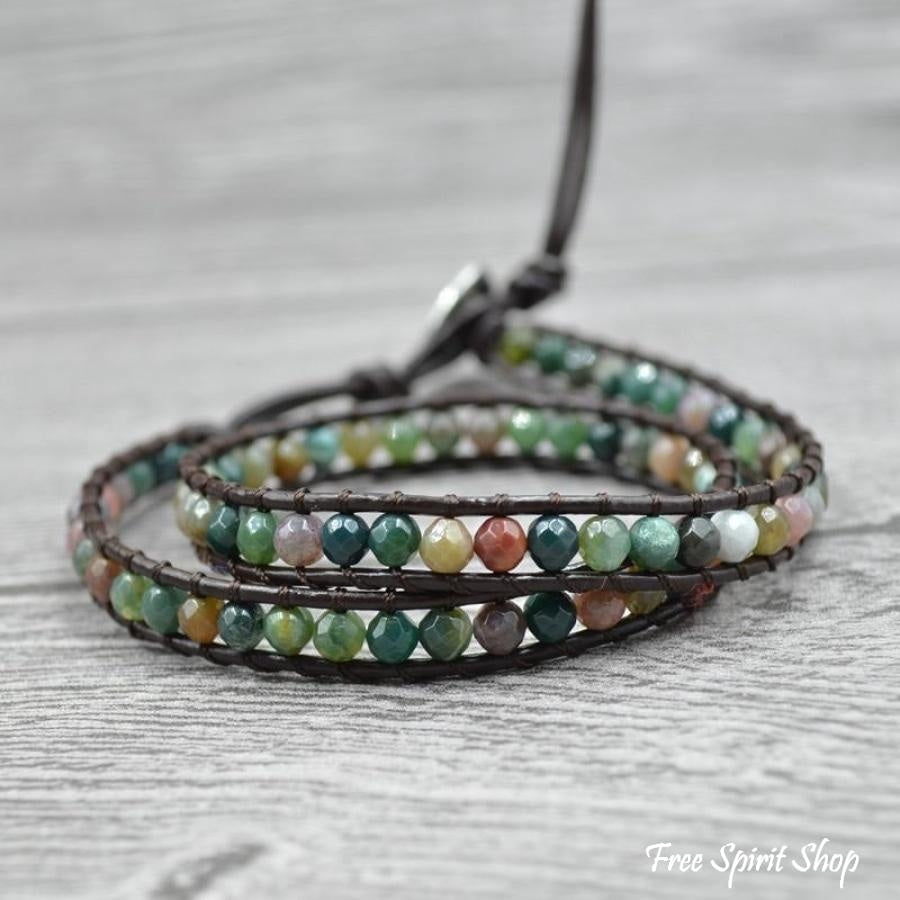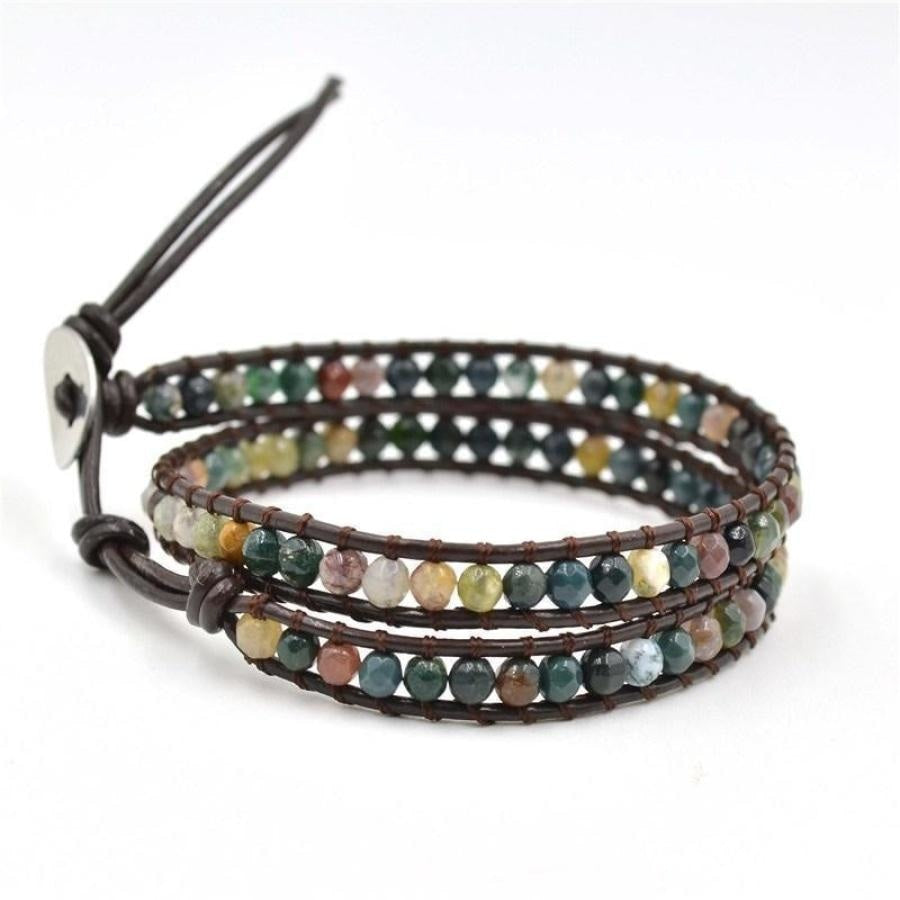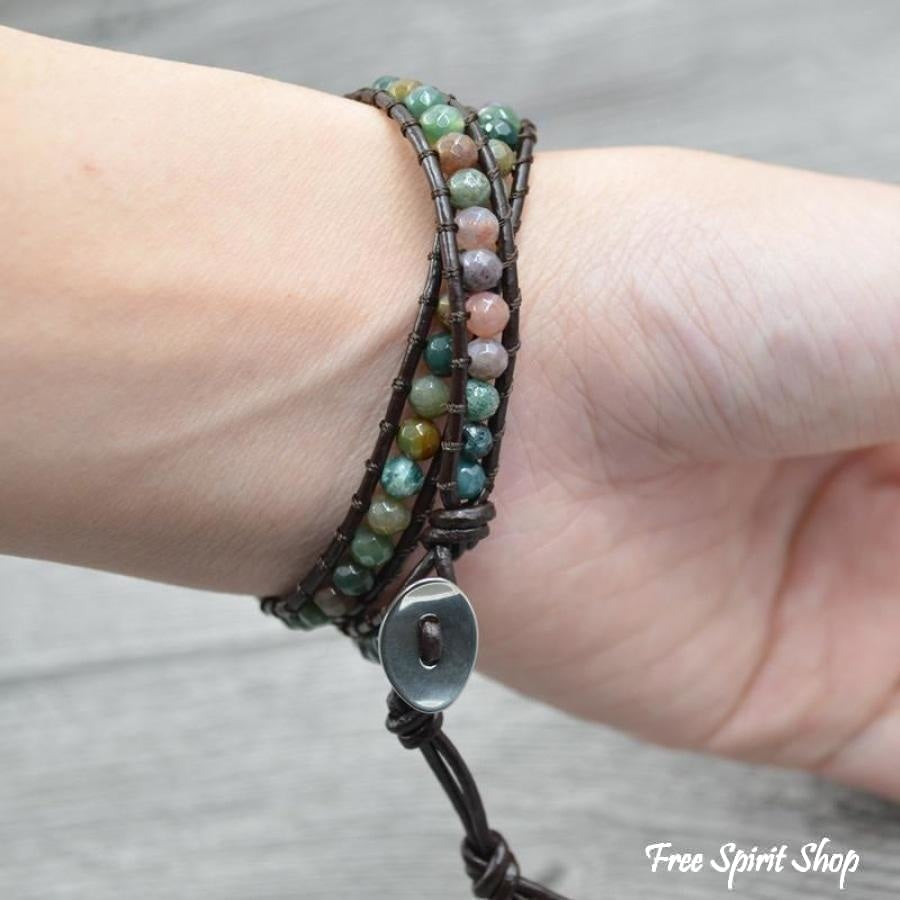 Handmade Indian Agate Leather Wrap Bracelet
Bring inner peace and positivity into your life with our wonderful Indian Agate wrap bracelet. This splendid leather wrap bracelet is beautifully handmade with natural Indian Agate gemstones. The charm is made with stainless steel and the wrap is made with genuine leather. Size is approximately 13 inches (33 cm) and is adjustable through the two closures.
Agate is an excellent stone for rebalancing and harmonising body, mind and spirit. It cleanses and stabilises the aura, eliminating and transforming negativity. Agate enhances mental function, improving concentration, perception and analytical abilities. It soothes and calms, healing inner anger or tension and creates a sense of security and safety.
All our wrap bracelets can be customized with non-leather materials :) Please contact us at contact@free-spirit-shop.com with your order number after placing an order and we will be happy to make your bracelet(s) vegan.