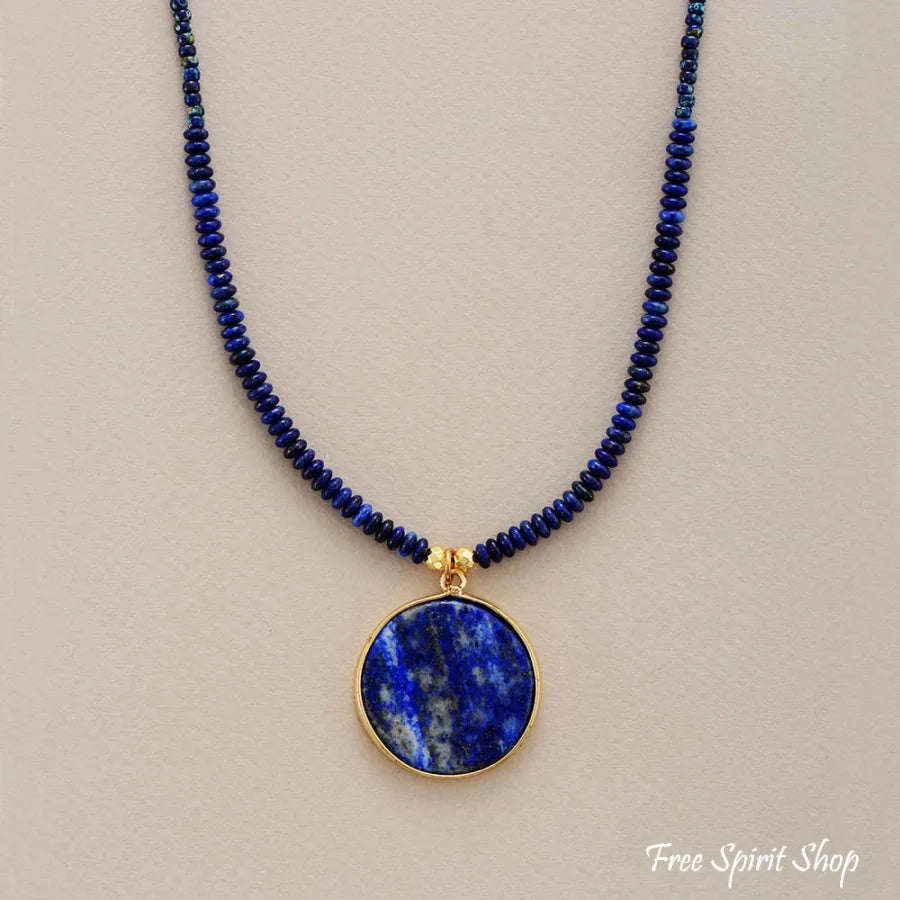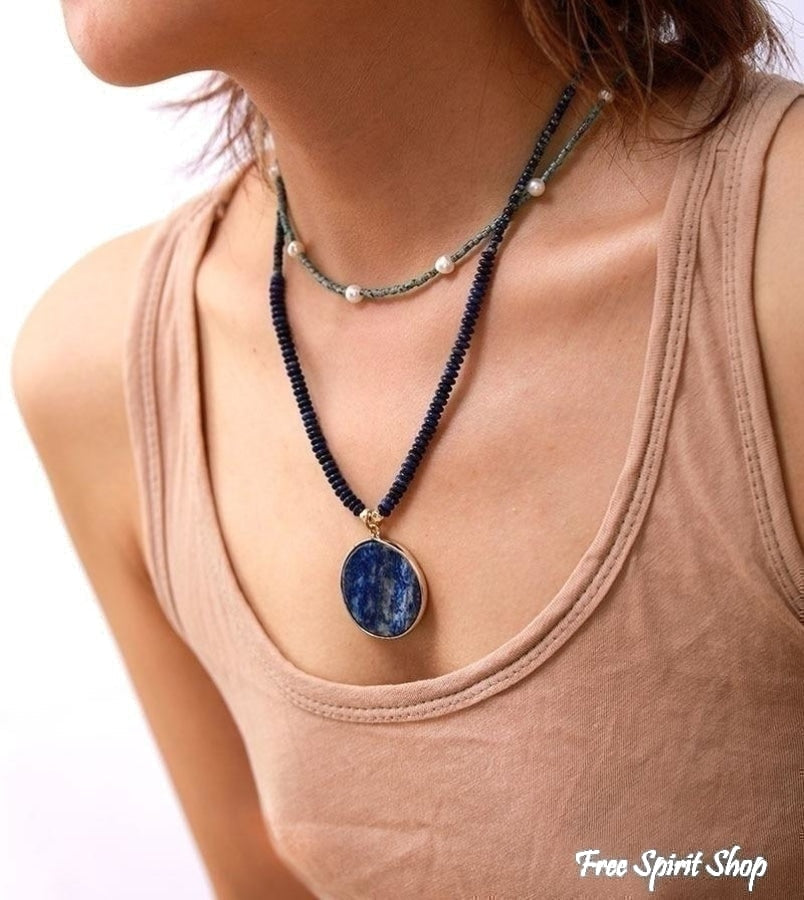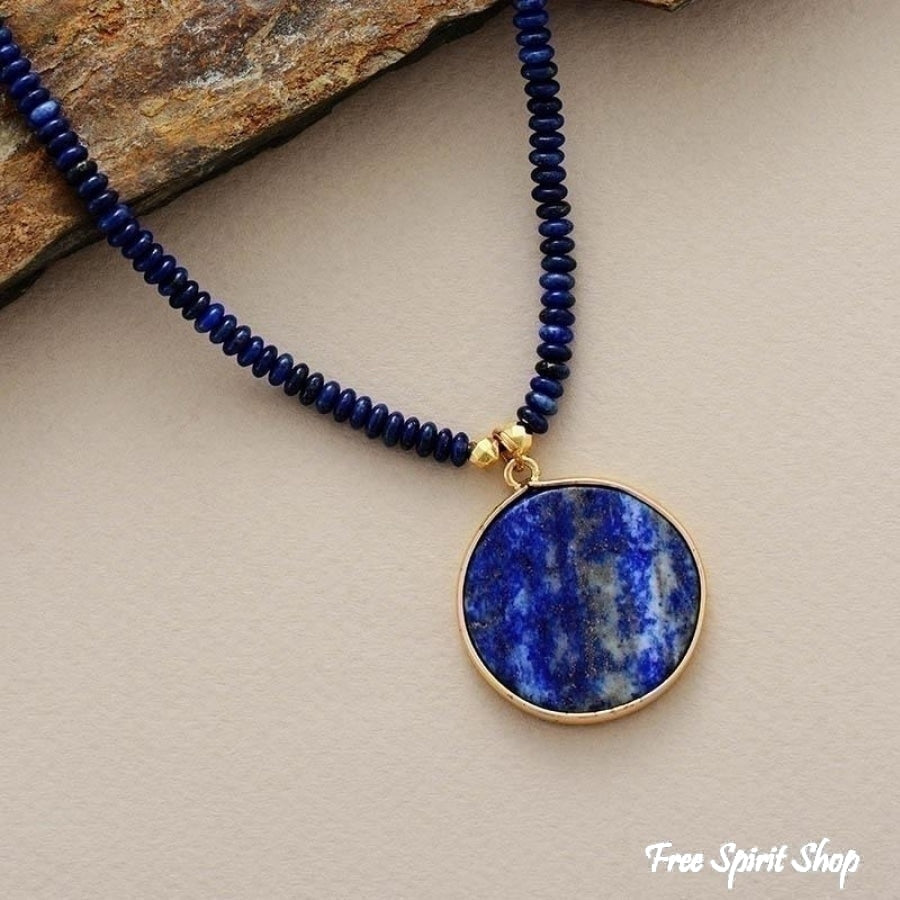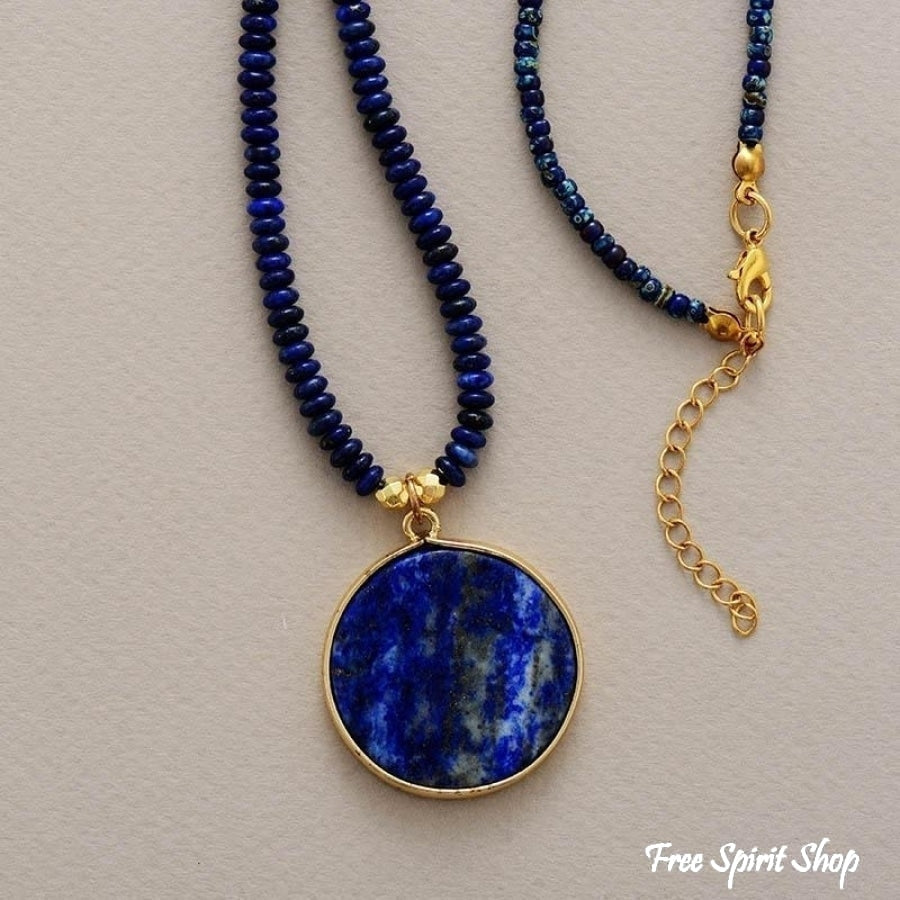 Handmade Lapis Lazuli Circle Pendant Necklace
This splendid beaded choker necklace is beautifully handmade with Lapis Lazuli stone beads. Length is about 17.8 inches (45 cm). 
Lapis Lazuli activates the psychic centers at the Third Eye, and balances the energies of the Throat Chakra. The Brow Chakra, also called the Third Eye, is the center of our perception and command. It directs our sight and everyday awareness of the world. As a protection stone, Lapis Lazuli protects from psychic and physical attacks. It can be used in protection grids, worn, or carried to bring these protection energies.
*Since gemstones are natural materials, stone colors and shape may vary slightly from the picture, making this beautiful handmade item unique just like you!