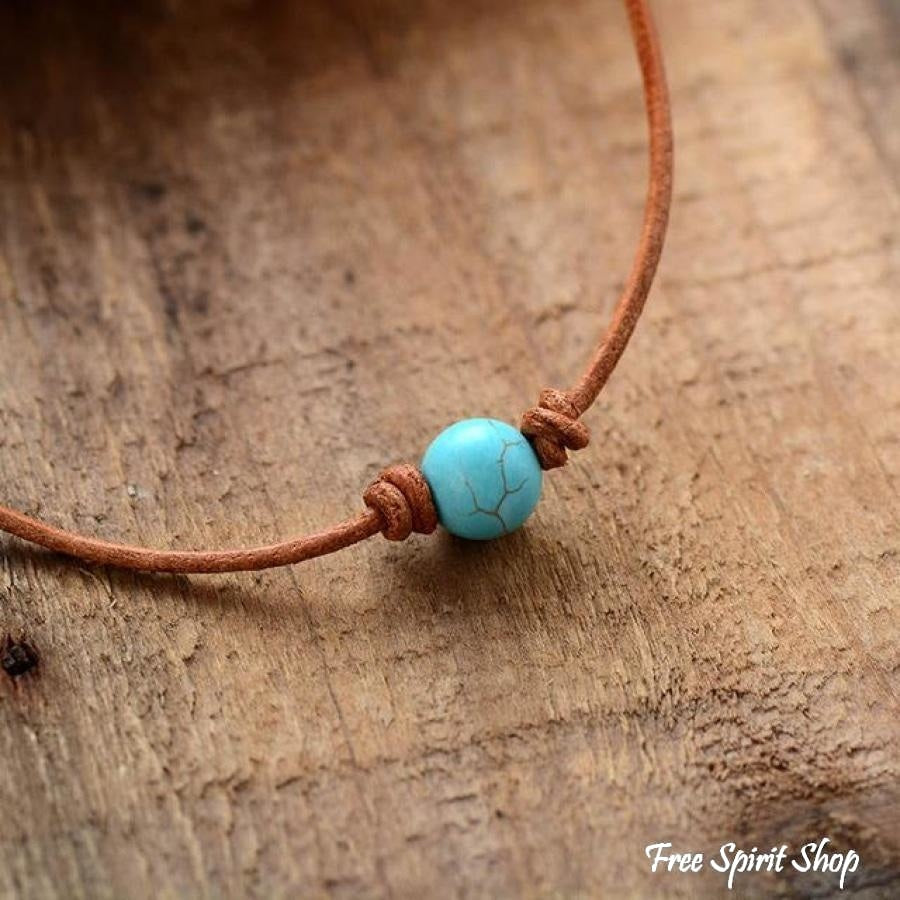 Handmade Leather & Rose Quartz Bead Choker Necklace
This gorgeous and trendy boho-chic choker is the perfect addition to your jewelry collection! It is beautifully handmade with natural leather and a Rose Quartz bead. Length is 14 inches (35 cm). 
Rose Quartz is the stone of unconditional love. One of the most important stones for Heart Chakra work, Rose Quartz opens the heart to all types of love - love of self, love of family, love of friends, romantic love. Because it is a type of quartz, Rose Quartz does have a high energy, but its vibe is also calming and soothing.The soothing energy of Rose Quartz fosters empathy, reconciliation, and forgiveness of others. Lowering stress and tension in the heart, Rose Quartz clears out anger, jealousy, and resentment of others, and allows healing of heart issues and dis-ease associated with holding on to such negative emotions.