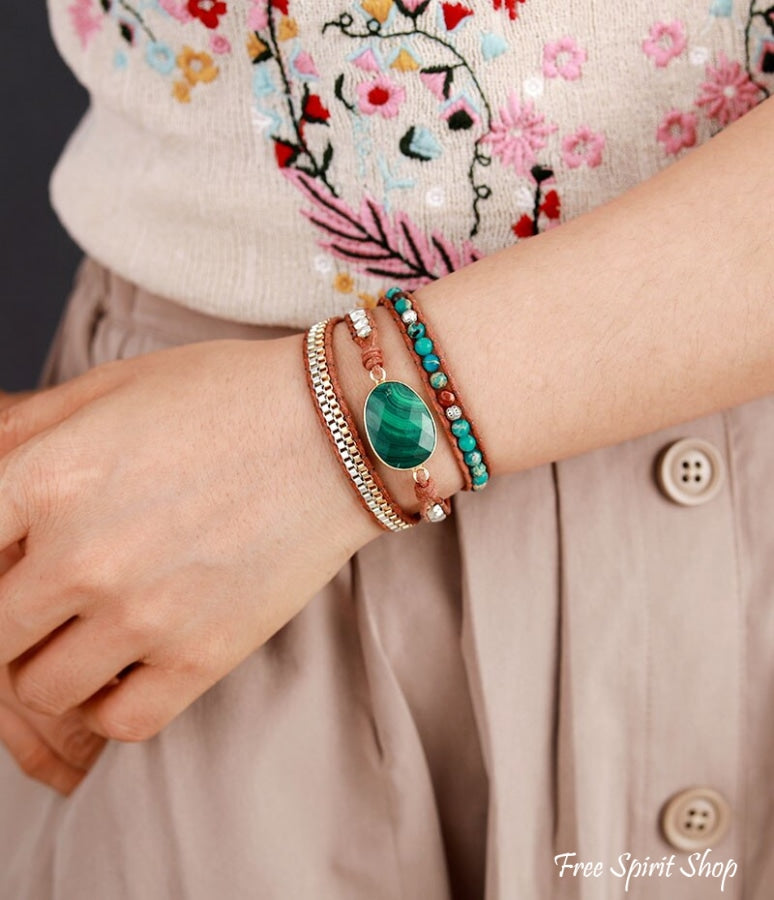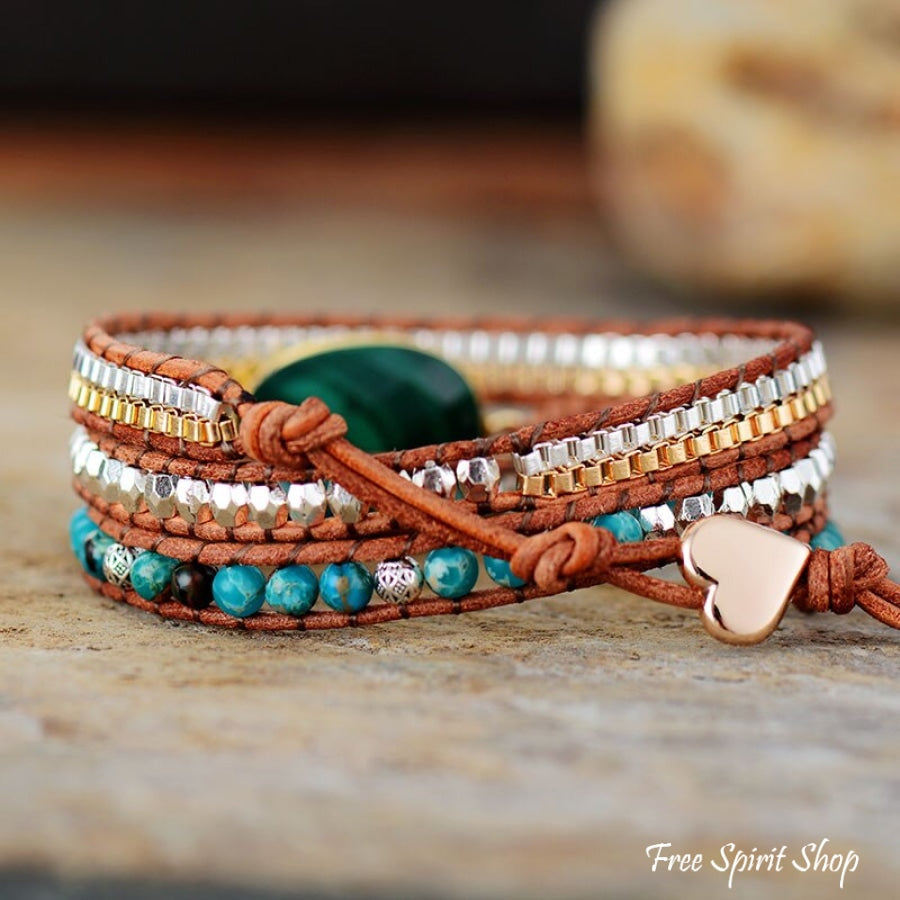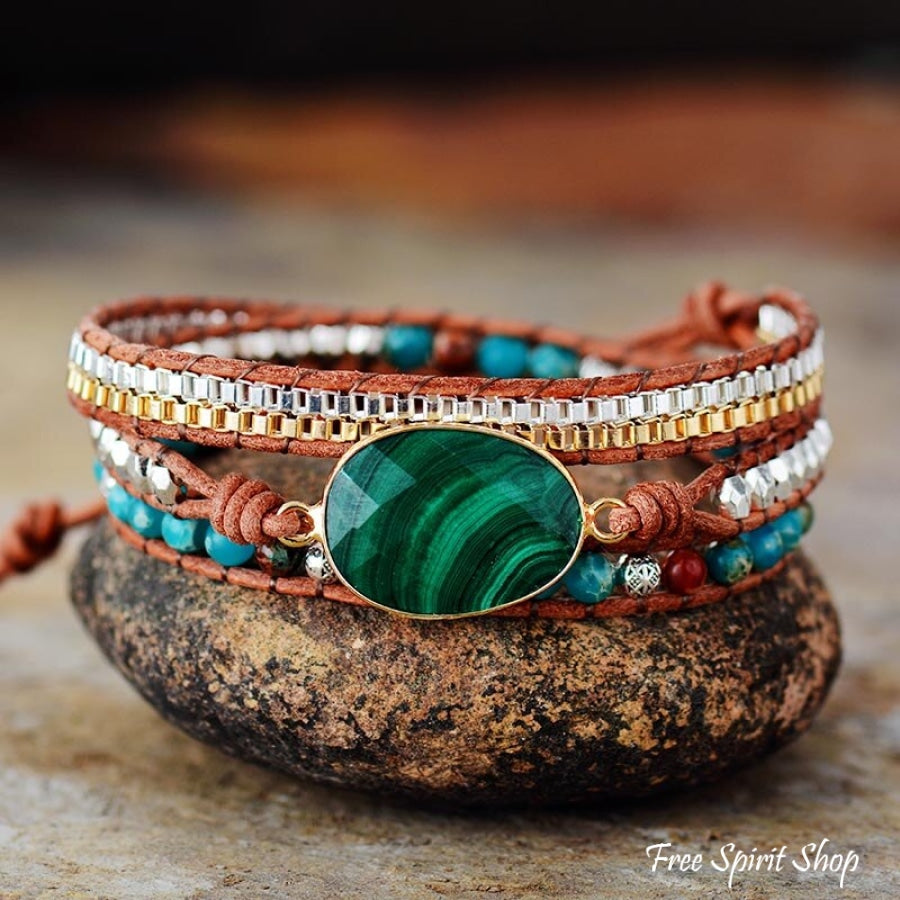 Handmade Malachite & Chain Beaded Wrap Bracelet
Bring balance and abundance into your life with this wonderful three layer beaded wrap bracelet. It is handmade with Malachite and assorted beads.  The wrap is made with genuine leather. Length is approximately 19.5 inches (49 cm) and is adjustable to your wrist via 3 different closures.
♡ To our Vegan community: our gemstone wrap bracelets can be made with cord on request. ♡
Malachite is a stone of balance, abundance, manifestation and intention. Malachite absorbs energy and draws emotions to the surface. Malachite is a protection stone, absorbing negative energies and pollutants from the atmosphere and from the body.