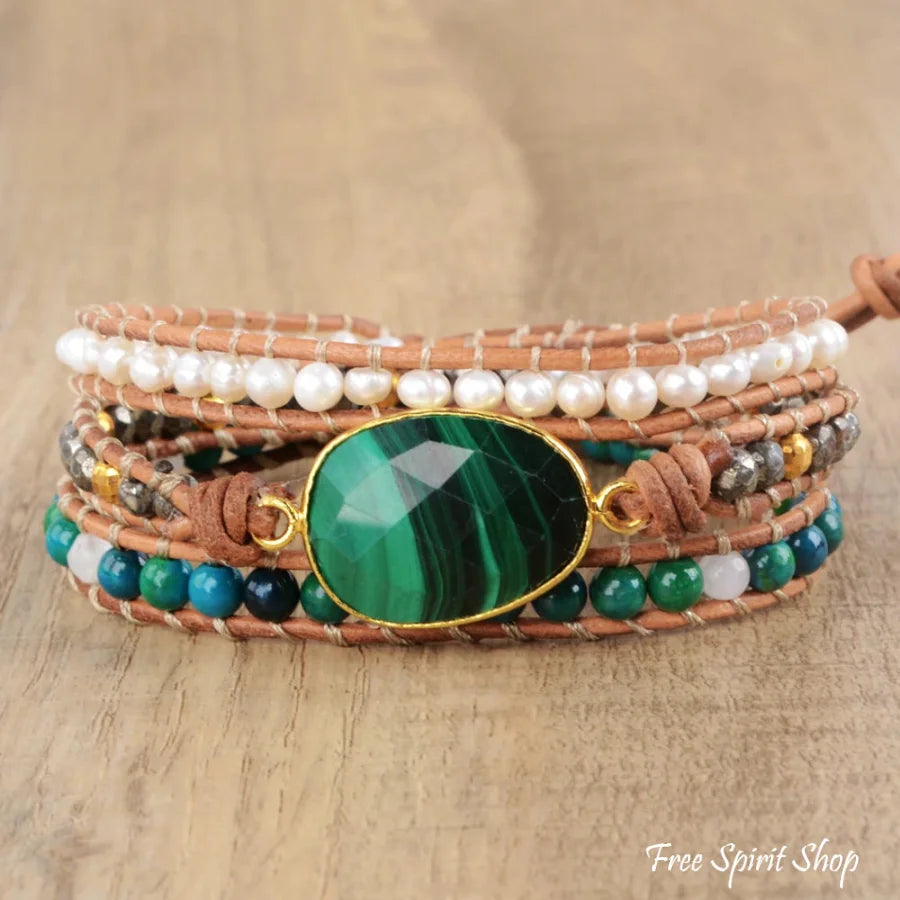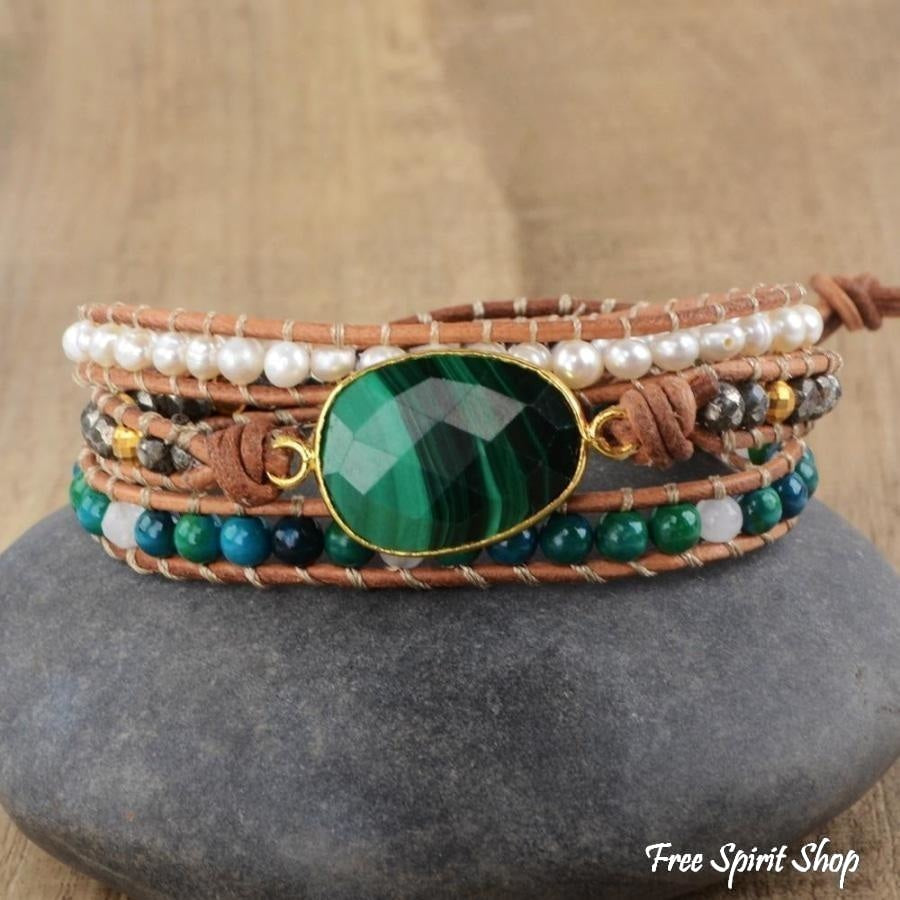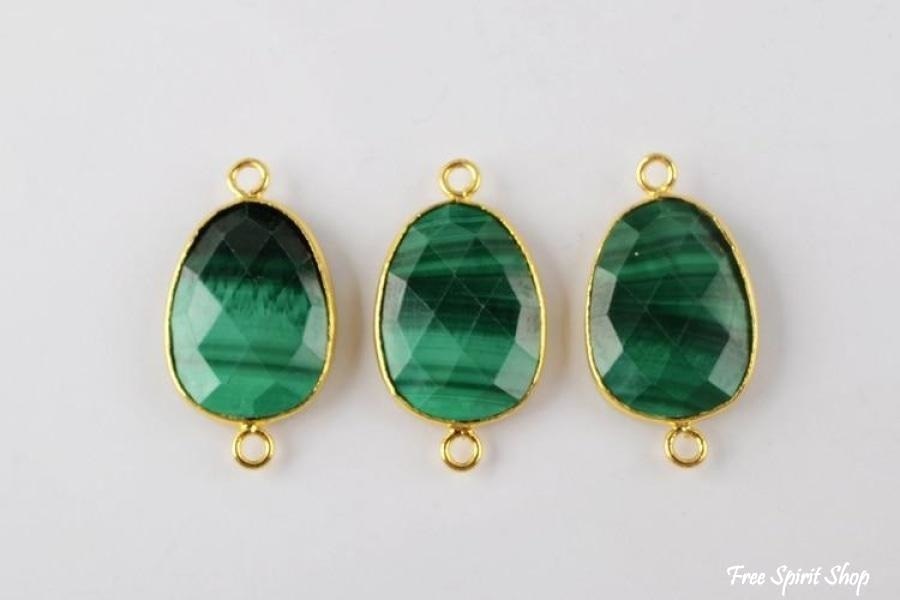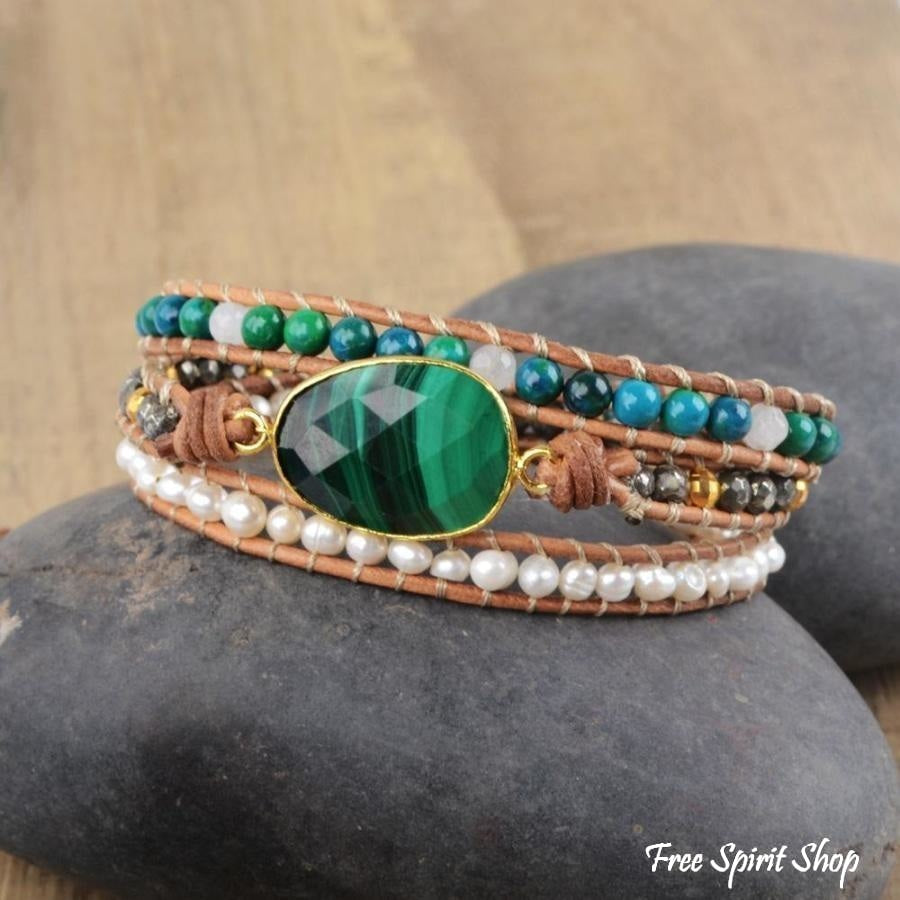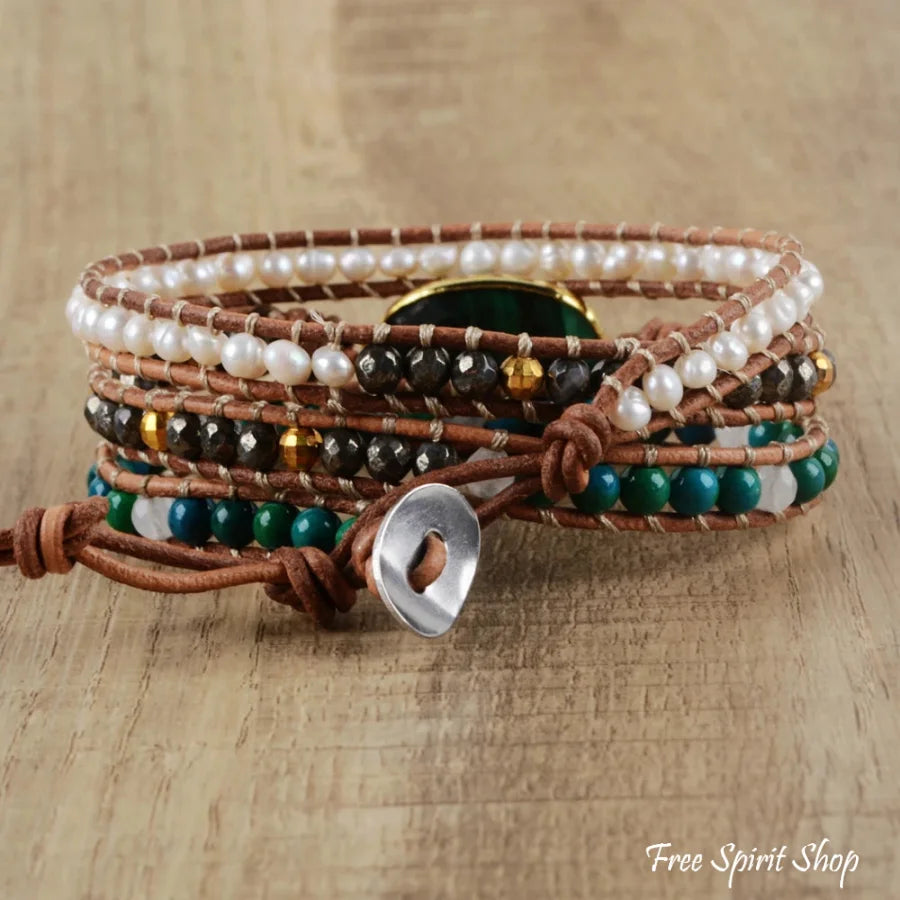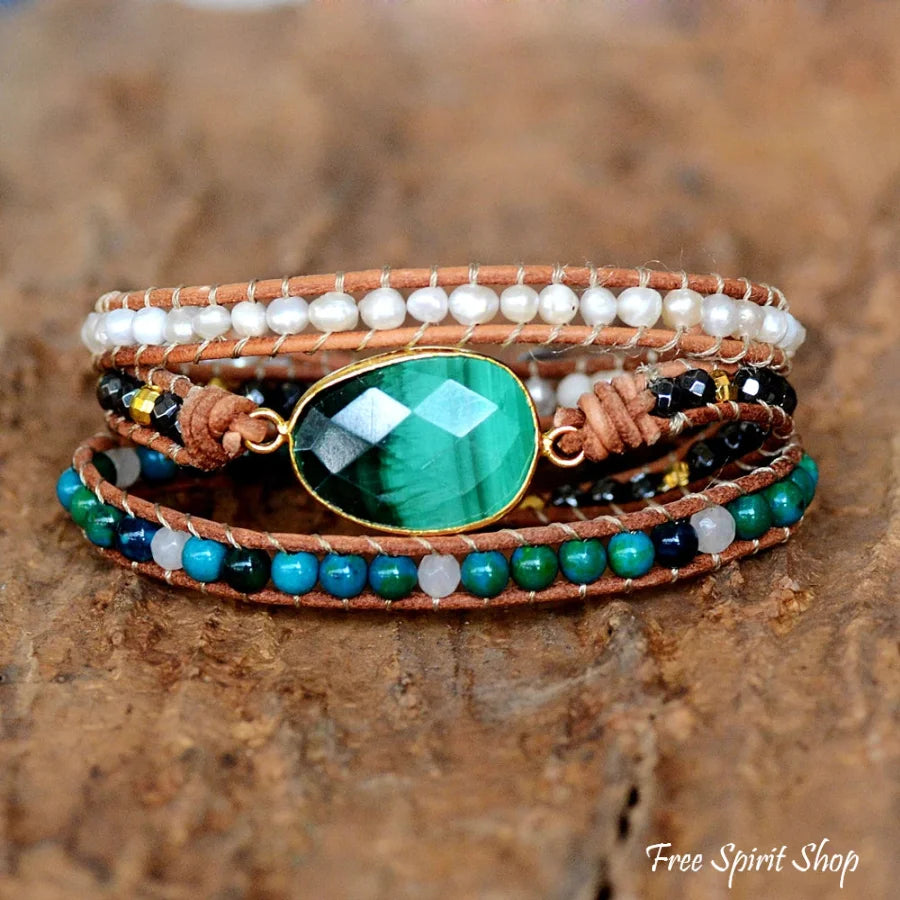 Handmade Malachite Chrysocolla & Pearl Wrap Bracelet
Bring abundance and communication into your life with this wonderful three layer wrap bracelet. It is handmade with a mix of natural semi-precious gemstone beads such as Malachite, Chrysocolla and Pyrite.  The wrap is made with genuine leather. Length is approximately 19.5 inches (49 cm) and is adjustable to your wrist via 3 different closures.
♡ To our Vegan community: our gemstone wrap bracelets can be made with cord on request. ♡
Malachite is a stone of balance, abundance, manifestation and intention. Malachite absorbs energy and draws emotions to the surface. Malachite is a protection stone, absorbing negative energies and pollutants from the atmosphere and from the body.

Chrysocolla is a communication stone.  Soothing vibrations balance out emotional highs and lows. Its very essence is devoted to expression, empowerment and teaching. It discharges negative energies, calms, and allows truth and inner wisdom to surface and be heard. A peaceful stone, it emphasizes the power of our words and actions.
Pyrite is a very protective stone, shielding the user from negative energy of all kinds. Pyrite blocks energy leaks and mends auric tears. Carry Pyrite in your pocket to protect you from both environmental pollution and physical danger. Pyrite also promotes good physical health and emotional well-being.