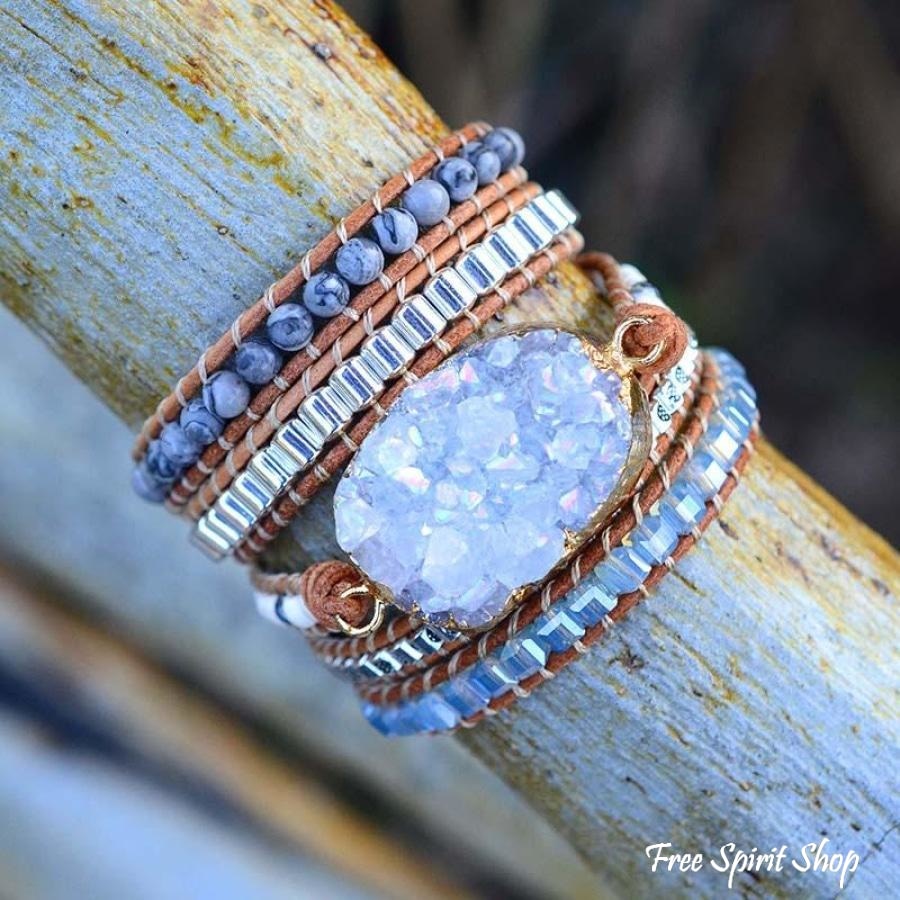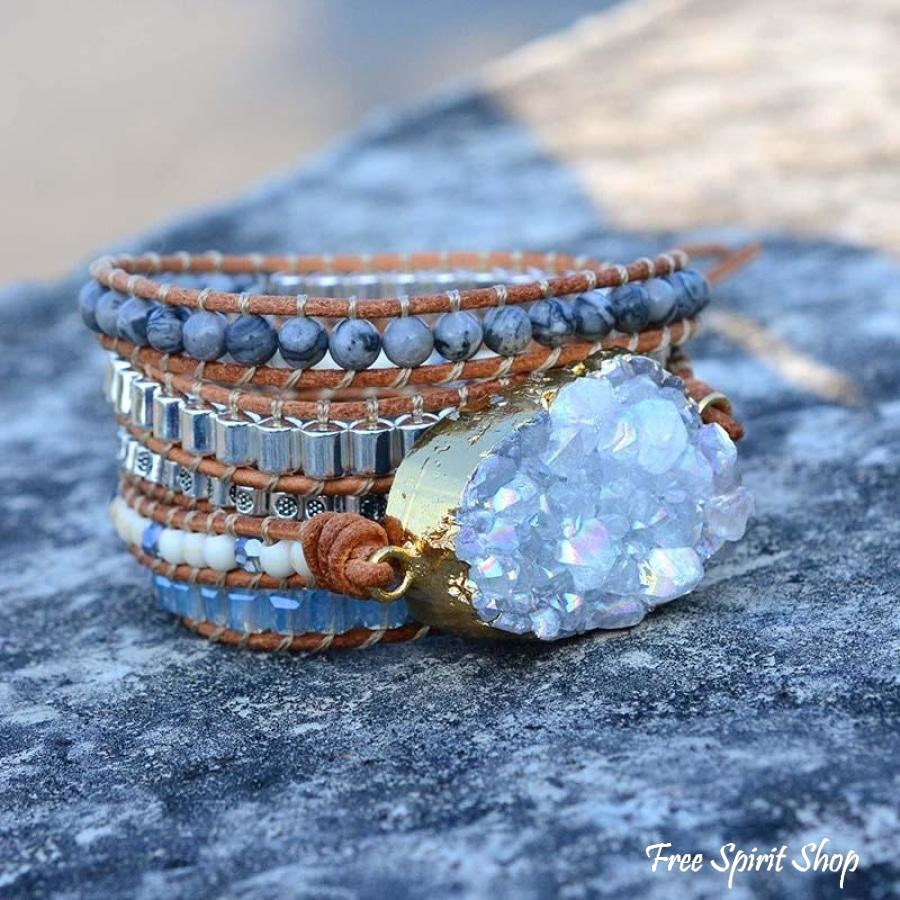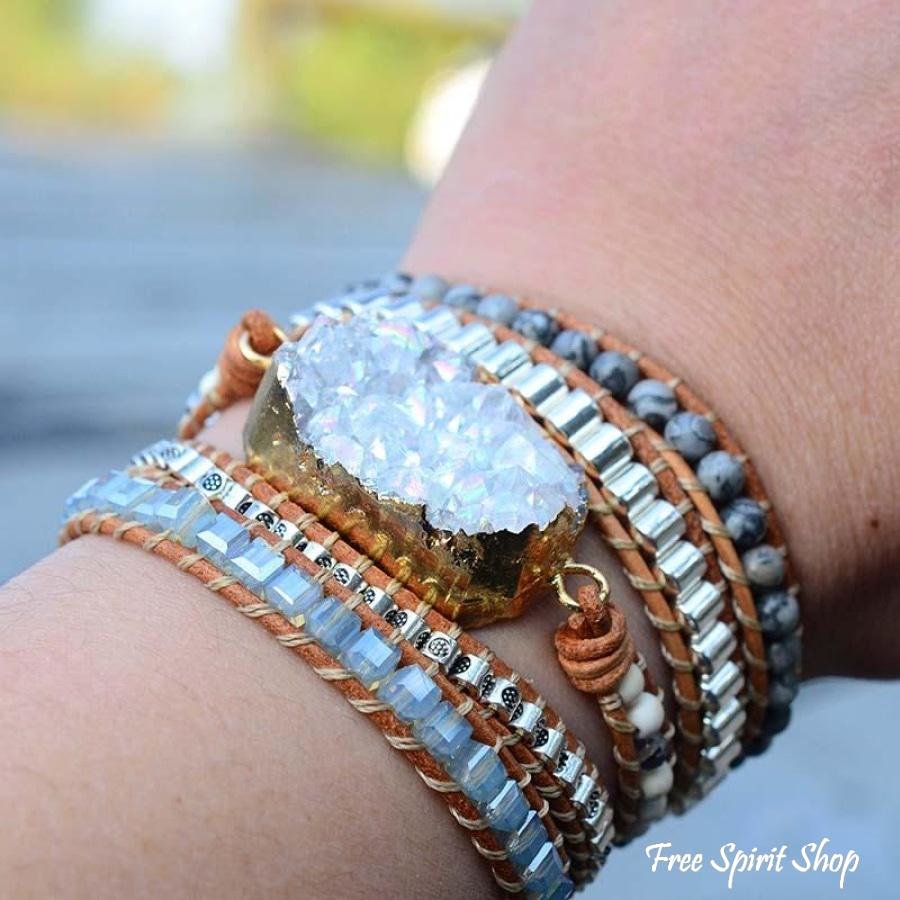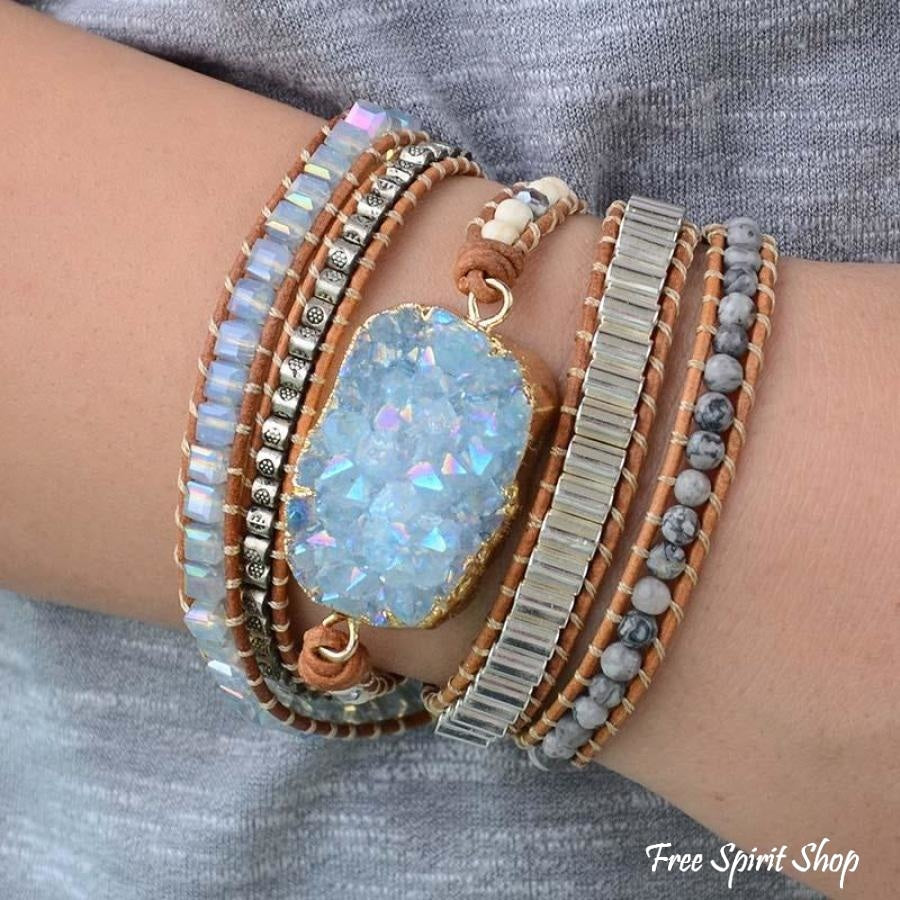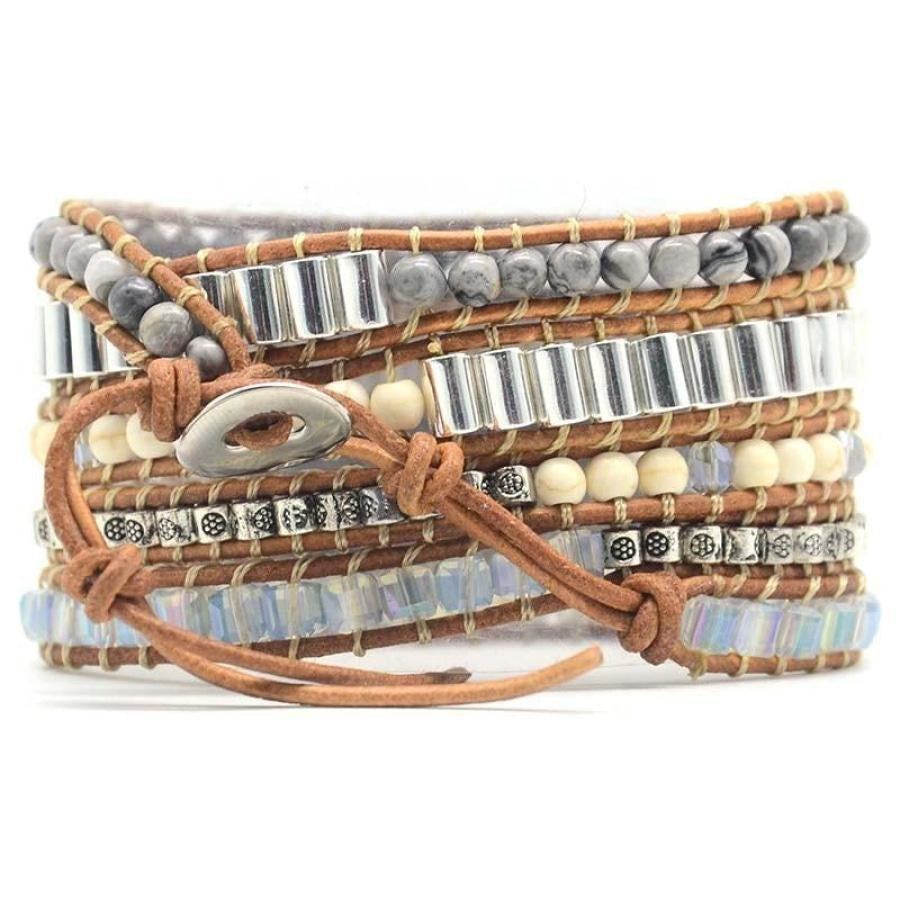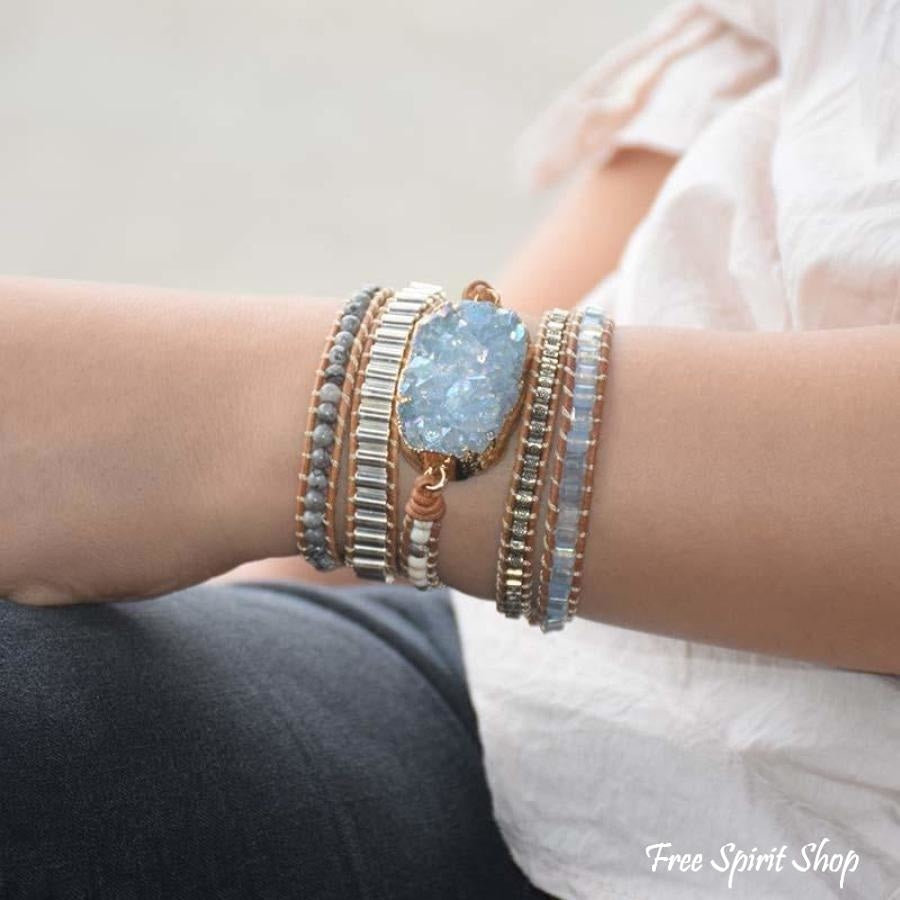 Handmade Natural Celestine Druzy Wrap Bracelet
This stunning 5 layer wrap bracelet is handmade with different type of natural stones including Howlite, Picasso Jasper and a beautiful Celestine druzy center-piece. It is 33 inches (85 cm) long and is adjustable to your wrist.
Natural Celestine is a powerful healing crystal associated with three Chakras: the crown, brow, and throat chakras. This stone is a wonderful meditation stone. The dreamy sky blue Celestite crystal supports enhanced states of awareness and encourages feelings of peace and harmony. This crystal also enhances personal creative and artistic expression, mindfulness, clairvoyant communication, and dream recall.
Howlite is predominantly a calming stone. It will aid in sleeping, calming the overactive mind, eases insomnia and stress relief. Physically, it calms the whole body and releases muscle tension. It eliminates pain brought about by stress. This stone will also work in giving you the strength to let go of unhealthy attachments and old emotional pains. It can help you process your emotions so that they can give you peace, happiness, and contentment in all aspects of your life. Howlite is a wonder stone that can effectively calm your upset or harried state of mind. It can soften or remove your anger, your aggressiveness, and your being unreasonable.
The meaning of jasper stone is in the essence of its energy. Jasper is a very nourishing, warm and protective stone no matter what colour you find the jasper in. Jaspers are the nurturers, the healers and the spirit stones of courage and wisdom. They all carry a strong connection to the Earth's energy, making the jasper healing properties very beneficial for grounding, stability and strength.


*Since gemstones are natural materials, stone colors and shape may vary slightly from the picture, making this beautiful handmade item unique just like you!
All our wrap bracelets can be customized with non-leather materials :) Please contact us at contact@free-spirit-shop.com with your order number after placing an order and we will be happy to make your bracelet(s) vegan.