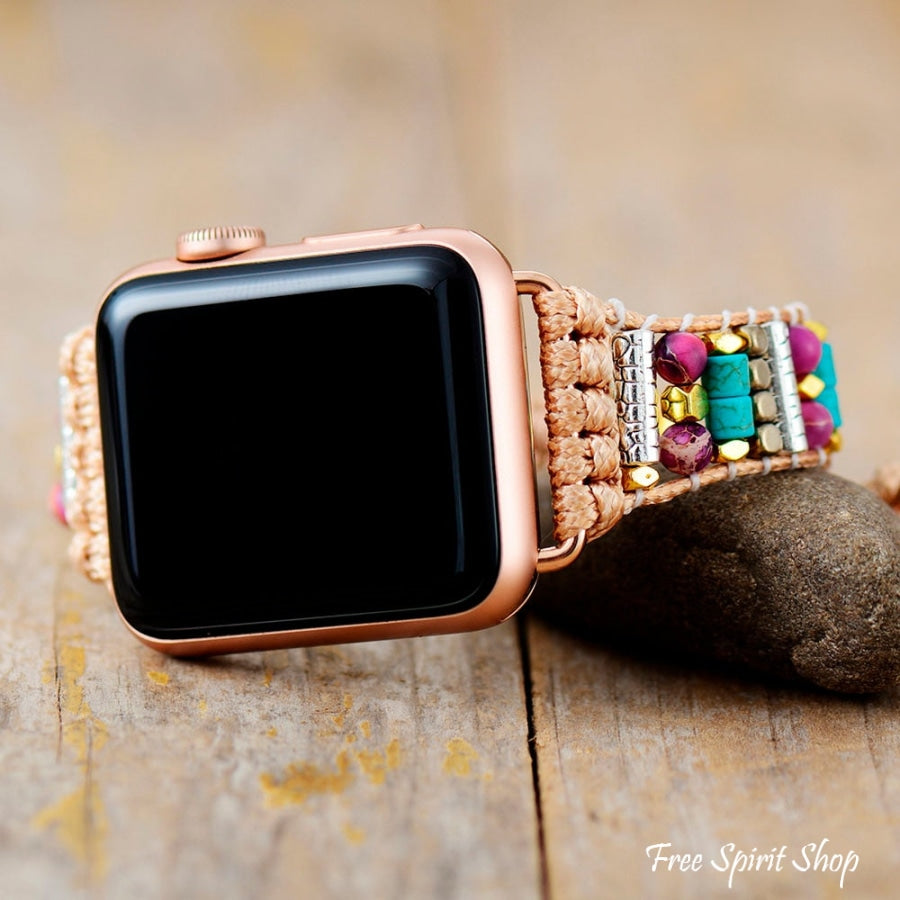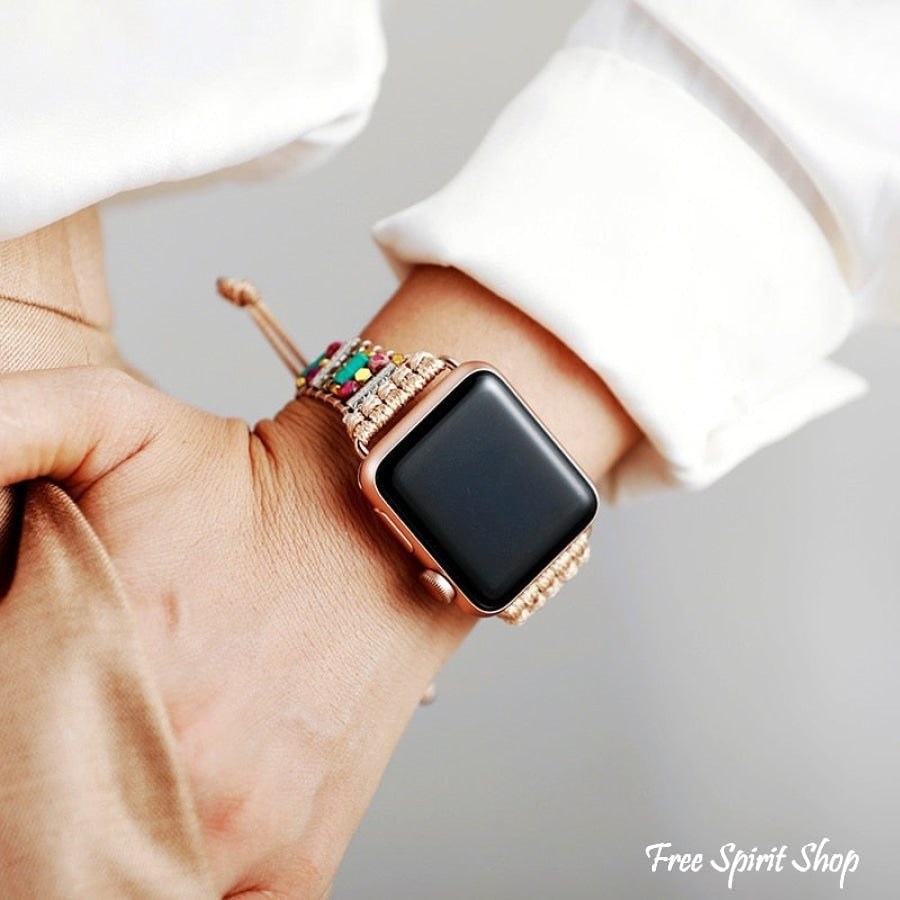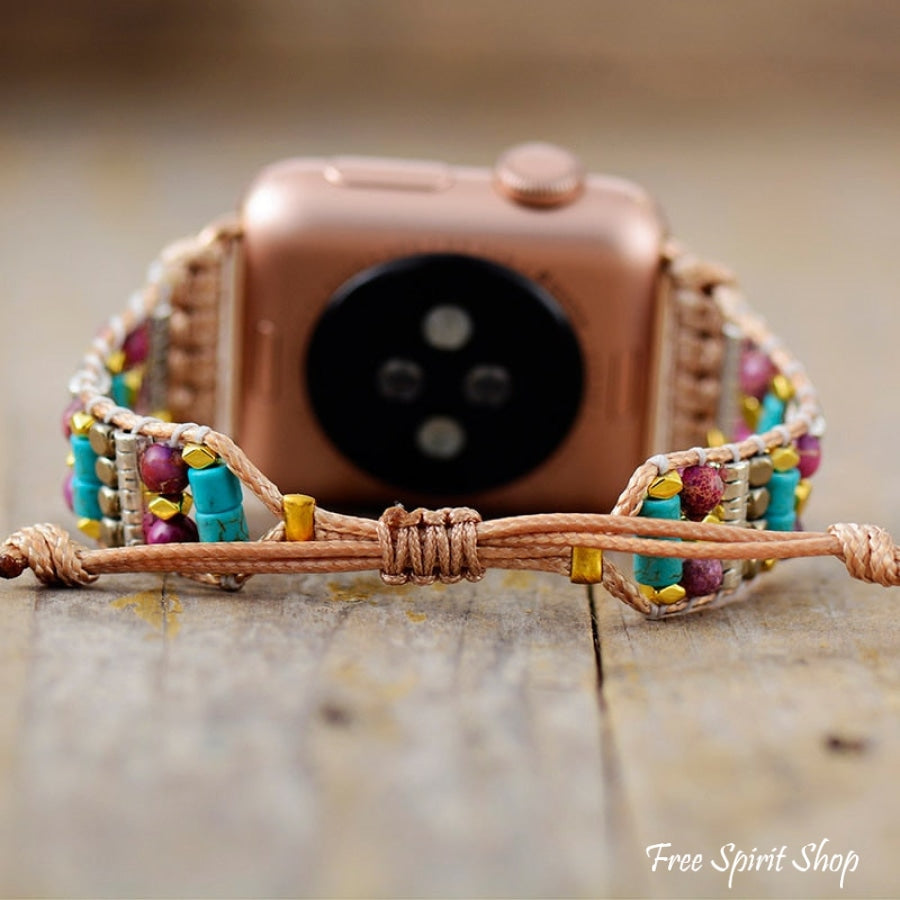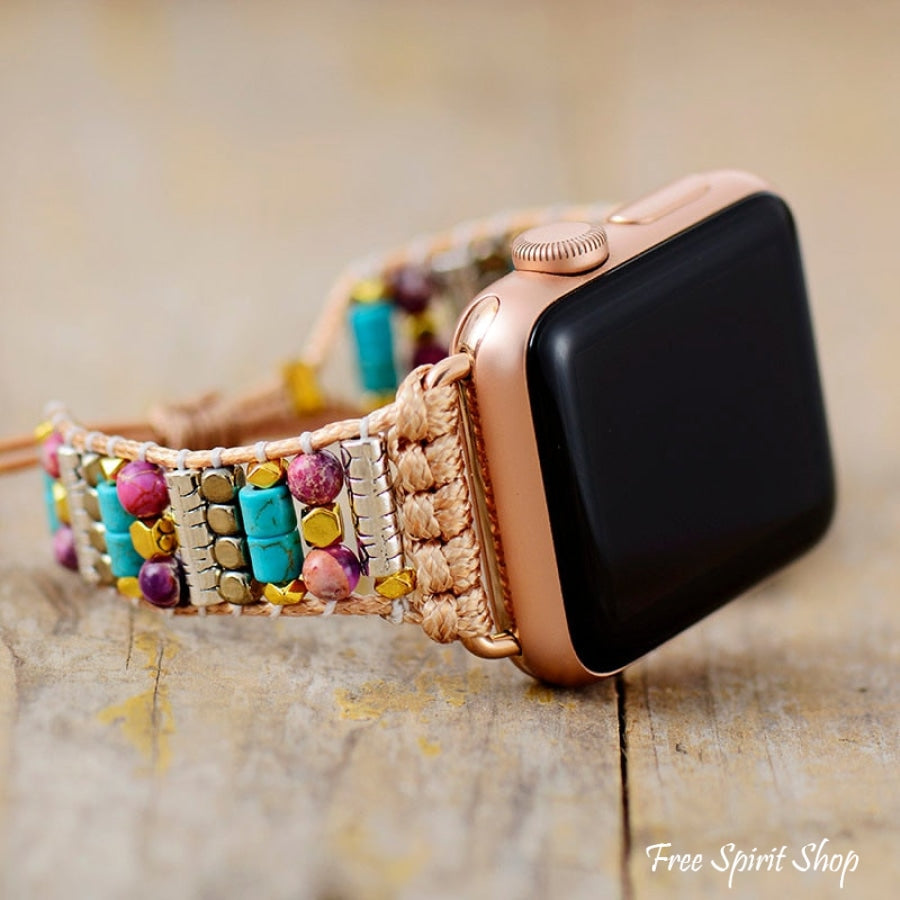 Handmade Purple Jasper & Turquoise Apple Watch Band
Watch face size:
Apple 38-41MM Face
Wrist size:
Small-Medium (5.5-6.5 inch wrist)
This splendid wrap is beautifully handmade with Purple Jasper and Turquoise beads. The watch band is fully adjustable to your wrist size. Pick your watch face size in the dropdown menu above. Vegan friendly!
Compatible with 38mm - 45mm Apple watch face
Pick your wrist size in the dropdown menu above: Small-Medium (5-6.5 inch wrist) or Medium-Large (6.5-8.8 inch wrist)