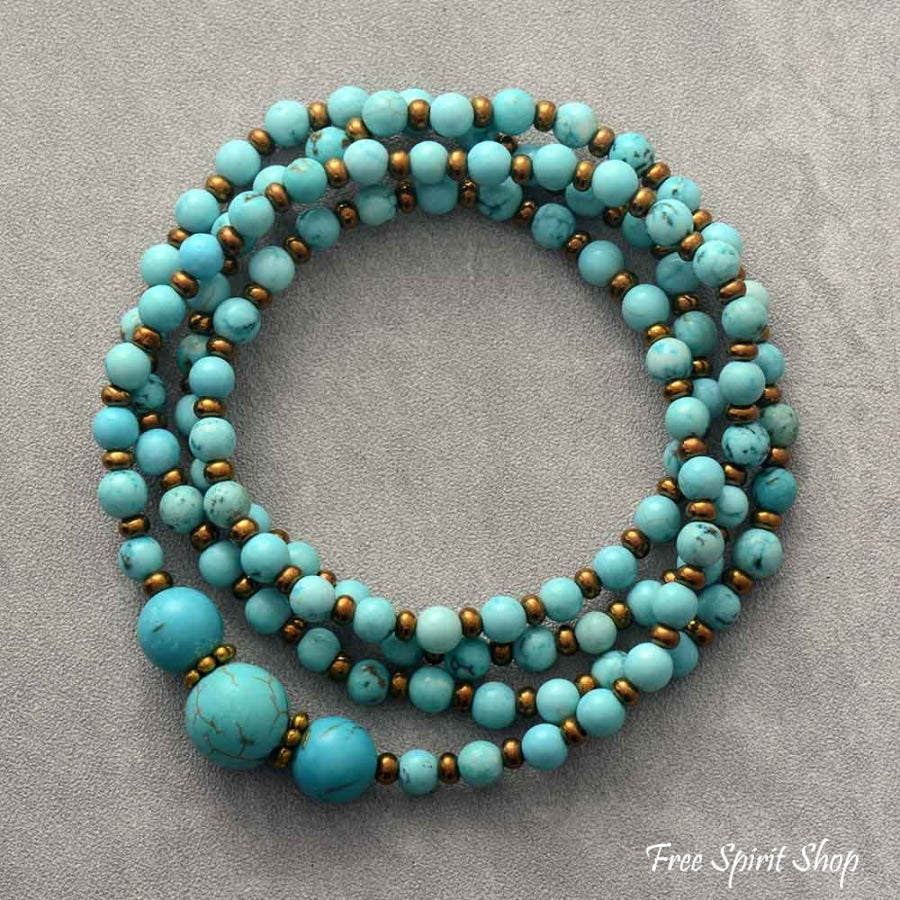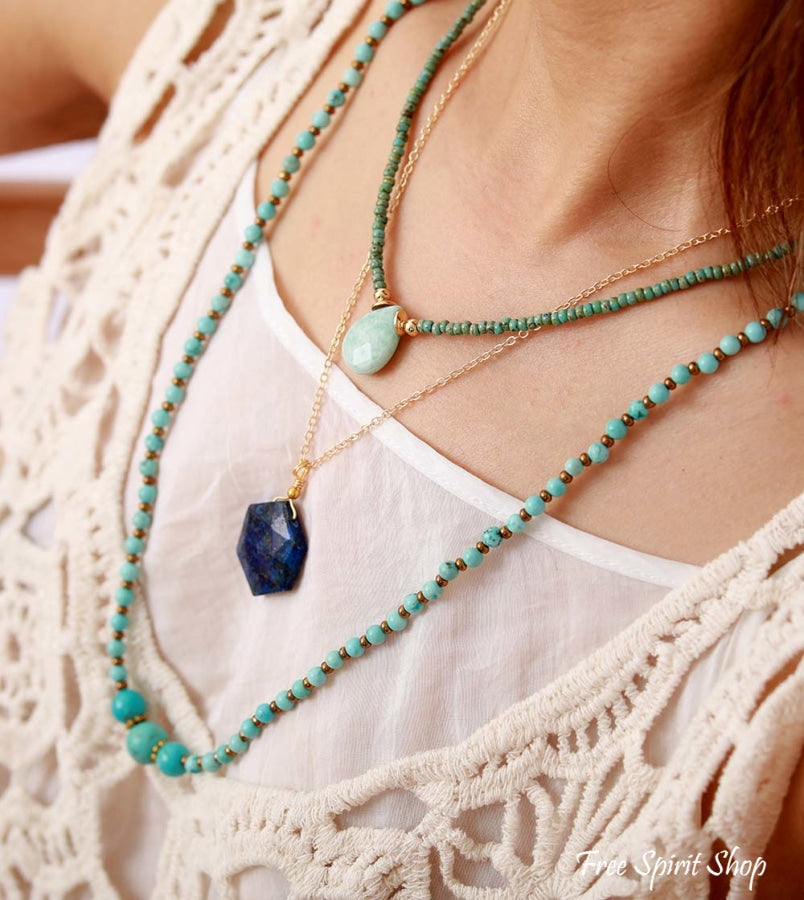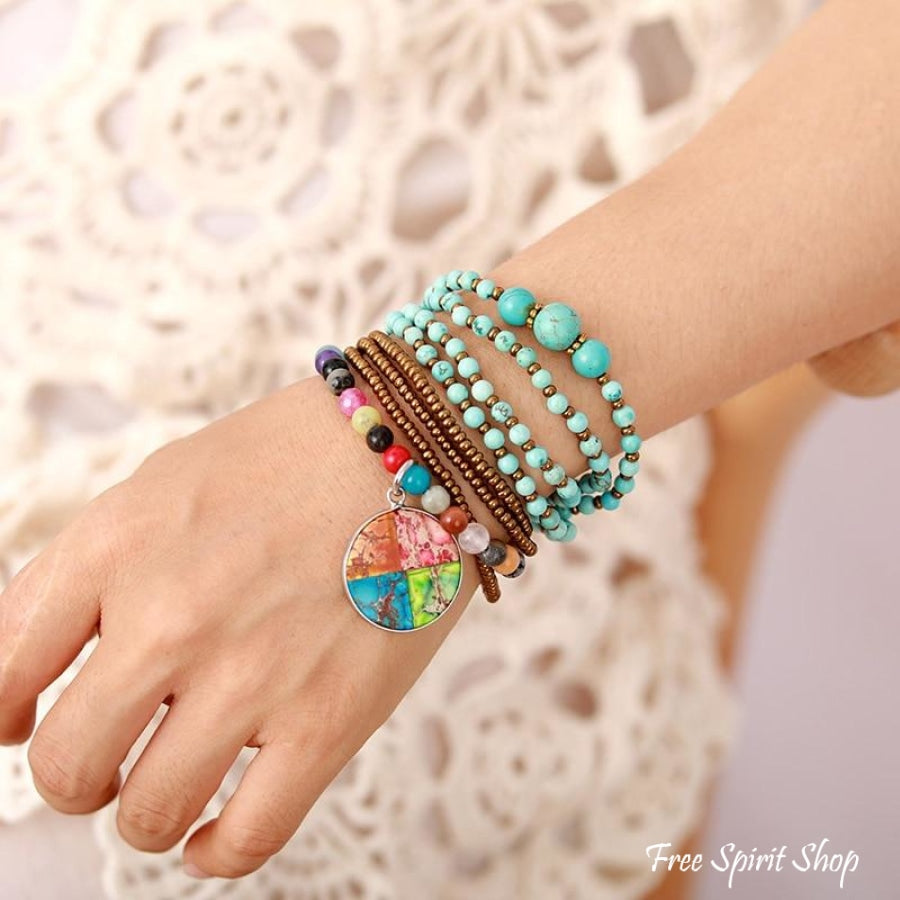 Handmade Turquoise Bead Bracelet / Necklace
This splendid yoga bead bracelet / necklace is carefully handmade with Turquoise stone beads. Your beads can be worn as a necklace or as a bracelet. Length is about 26.8 inches (68cm). 
Turquoise has been used as a purification stone. It dispels negative energy and clears electromagnetic smog. This gemstone also provides protection against environmental pollutants. It balances and aligns all the chakras, attuning the physical body to the spiritual.