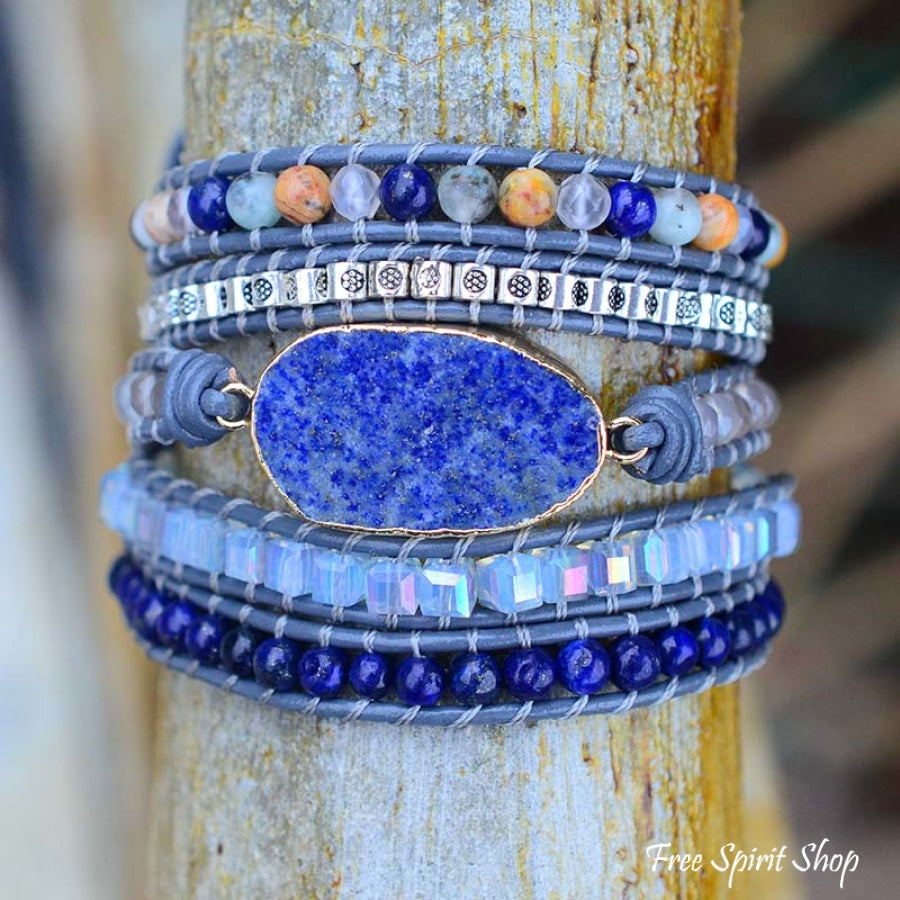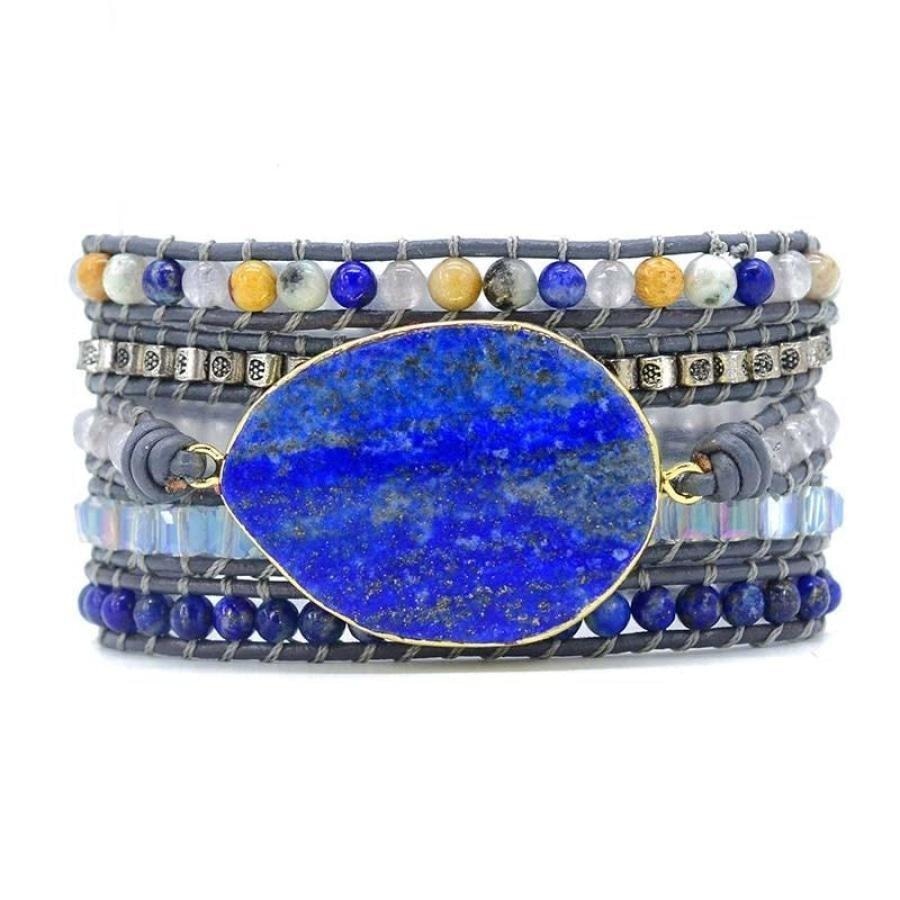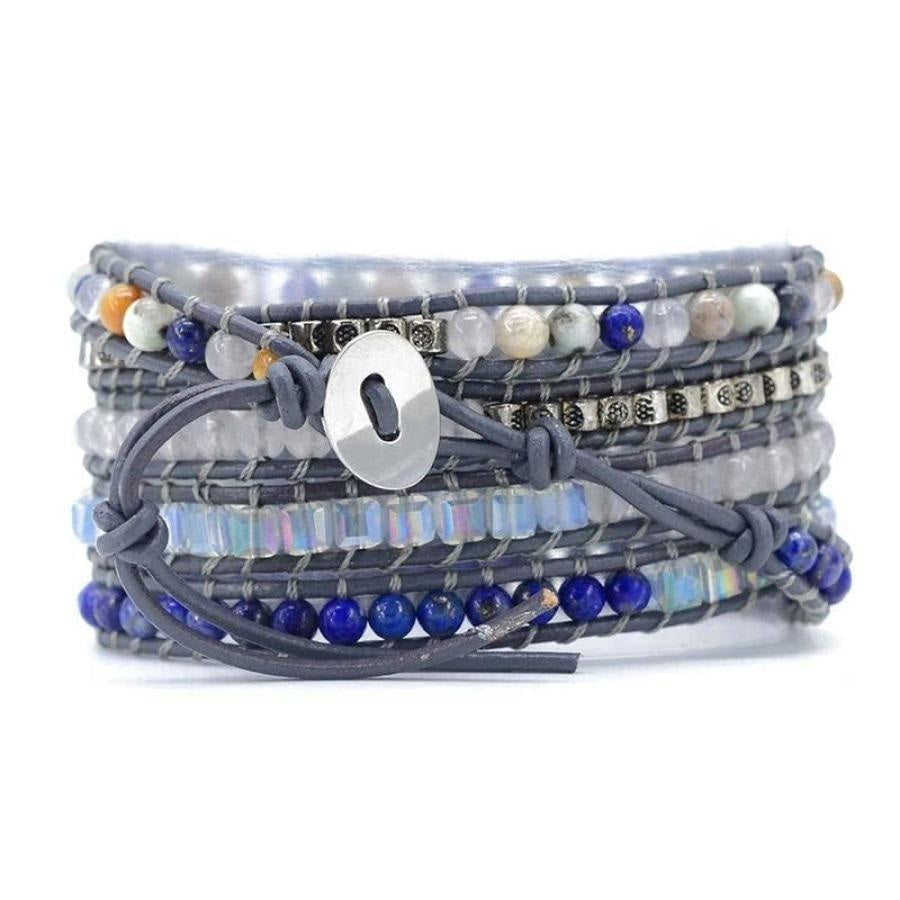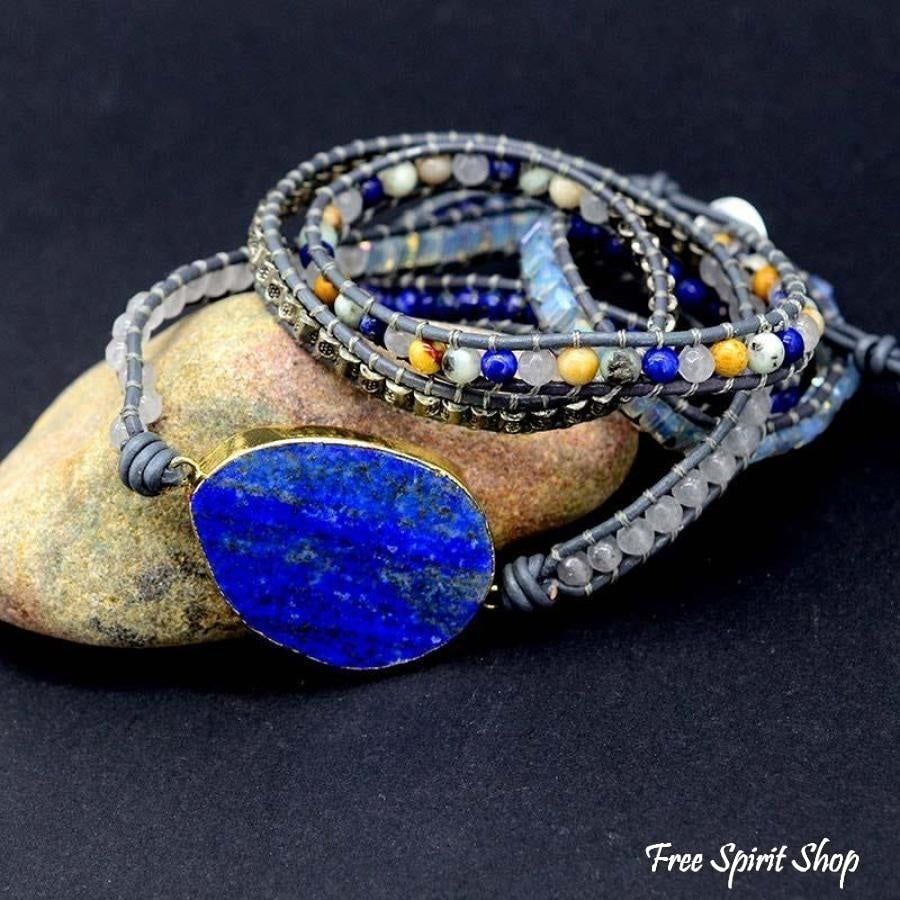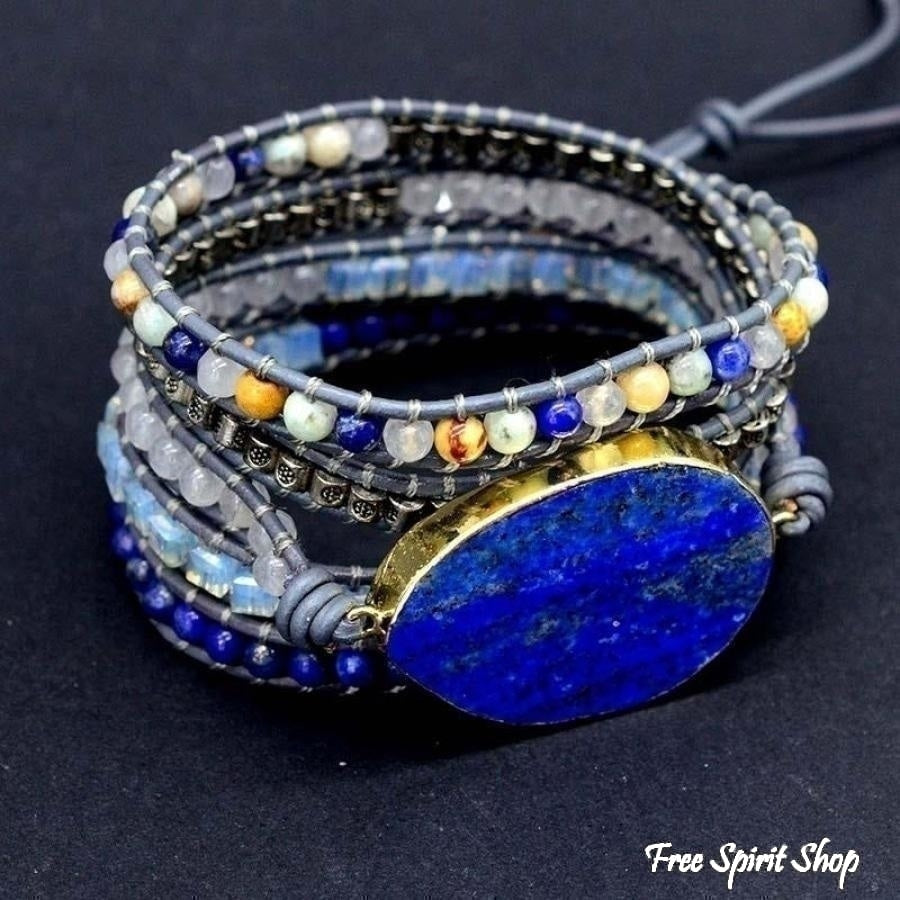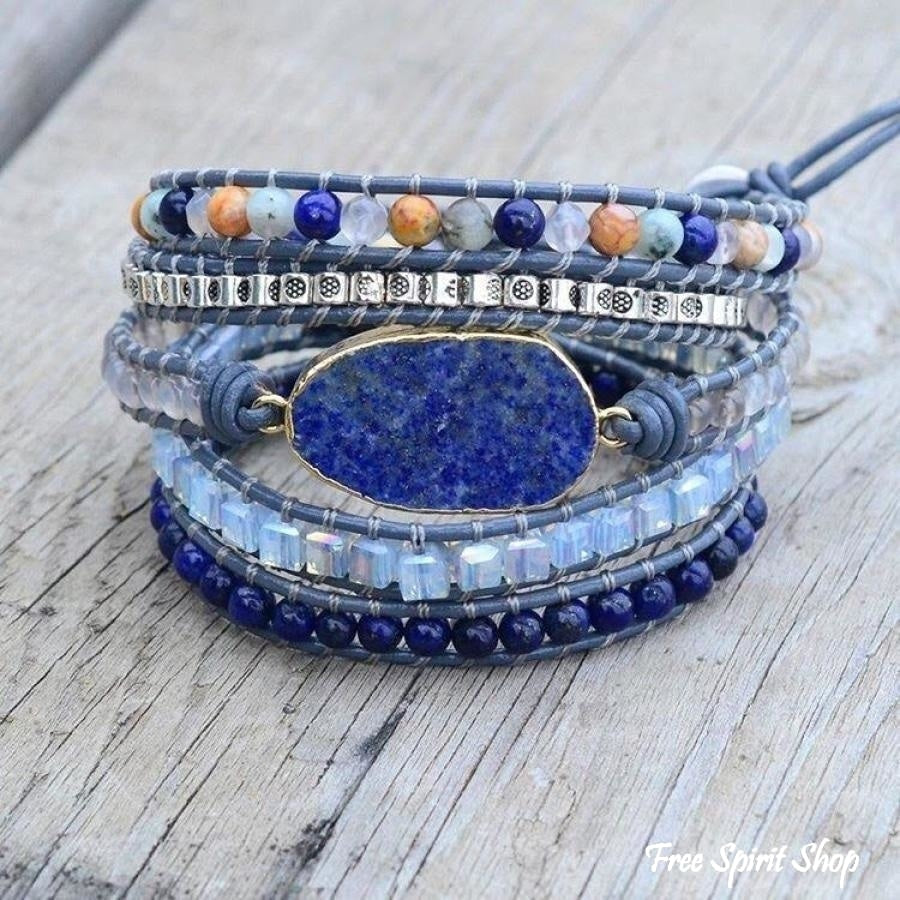 Handmade Lapis Lazuli Stone Leather Wrap Bracelet
Bring awareness and protection in your life with this splendid Lapis Lazuli wrap bracelet. This beautiful 5 layer chakra healing bracelet is handmade with different type of natural stone beads such as Jasper, crystal beads and a big gold plated Lapis Lazuli center piece. Each stone has wonderful healing properties. It is 32 inches (83.5 cm) long and is adjustable to your wrist. 
Jasper is a very nourishing, warm and protective stone no matter what colour you find the jasper in - be it yellow, green, blue, purple or the deep earthy red. Jaspers are the nurturers, the healers and the spirit stones of courage and wisdom. They all carry a strong connection to the Earth's energy, making the jasper healing properties very beneficial for grounding, stability and strength.
Lapis Lazuli activates the psychic centers at the Third Eye, and balances the energies of the Throat Chakra. The Brow Chakra, also called the Third Eye, is the center of our perception and command. It directs our sight and everyday awareness of the world. As a protection stone, Lapis Lazuli protects from psychic and physical attacks. It can be used in protection grids, worn, or carried to bring these protection energies.
*Since gemstones are natural materials, stone colors and shape may vary slightly from the picture, making this beautiful handmade item unique just like you!
All our wrap bracelets can be customized with non-leather materials :) Please contact us at contact@free-spirit-shop.com with your order number after placing an order and we will be happy to make your bracelet(s) vegan.