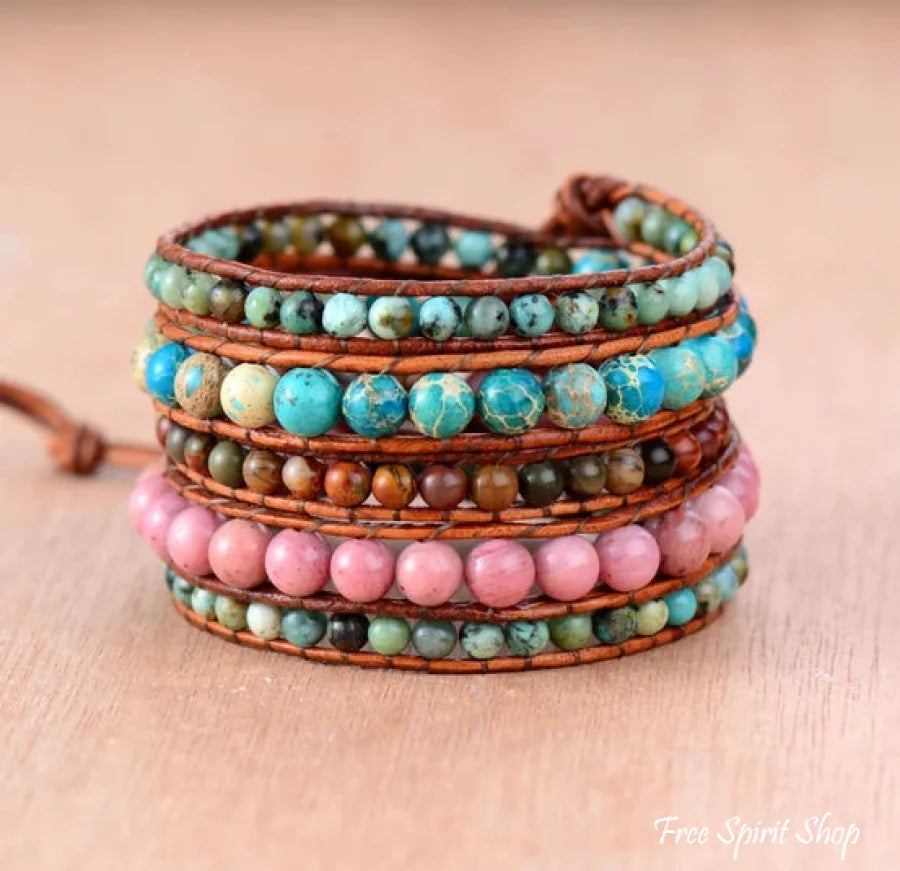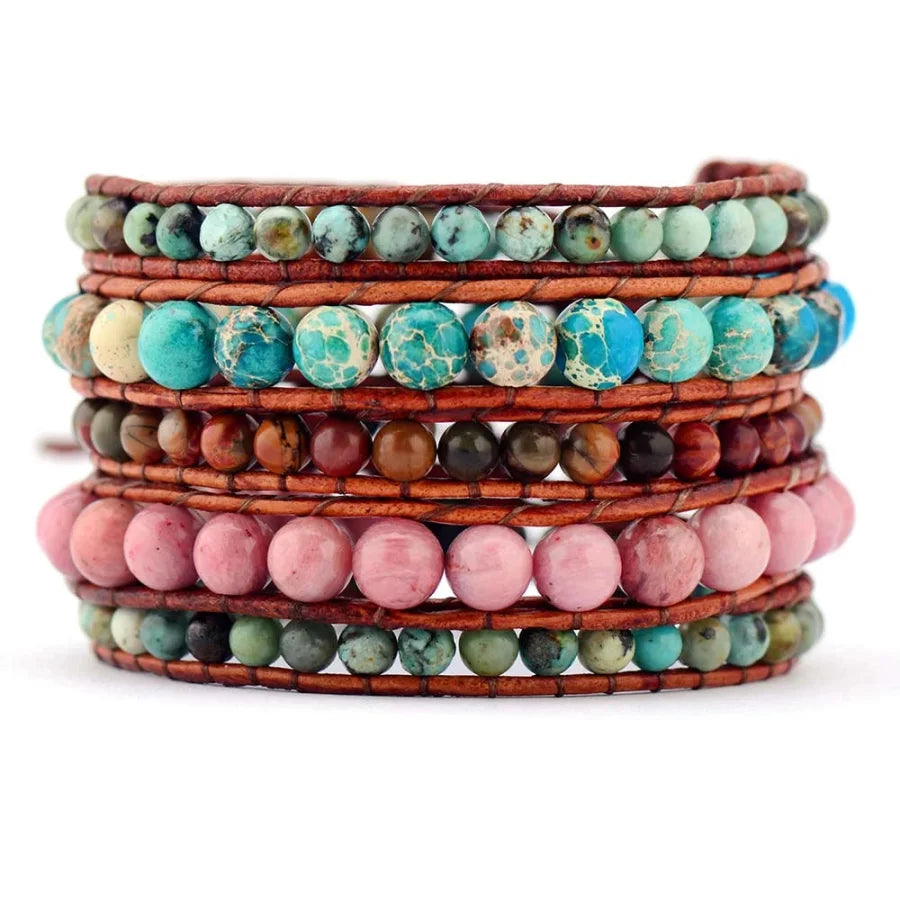 Natural African Turquoise Rhodonite & Jasper Leather Wrap Bracelet
Bring emotional balance and protection into your life with this wonderful 5 layer wrap bracelet. This splendid leather wrap bracelet is beautifully handmade with natural Jasper, African Turquoise and Rhodonite stone beads.  Total length is 32.5 inches (83 cm) and is adjustable through the 3 closures.
Jasper is a very nourishing, warm and protective stone no matter what colour you find the jasper in - be it yellow, green, blue, purple or the deep earthy red. Jaspers are the nurturers, the healers and the spirit stones of courage and wisdom. They all carry a strong connection to the Earth's energy, making the jasper healing properties very beneficial for grounding, stability and strength.
On the emotional level, Rhodonite is one of the strongest crystals for clearing psychic wounds in the heart or mind.  Rhodonite is the Stone of Forgiveness and it will help you to let go of any pain from a past relationship with an attitude of love and forgiveness. Rhodonite helps to balance the emotions and calm impatience. Rhodonite can enhance power in those who have truly altruistic intentions.
African Turquoise a stone that brings structure, balance and prosperity where it is due. African Turquoise is a stone that hands over a key to new life with its offerings. This is a stone that awakens the soul to its intended purpose, encouraging the being to make positive impression while gaining and giving positive wisdom.