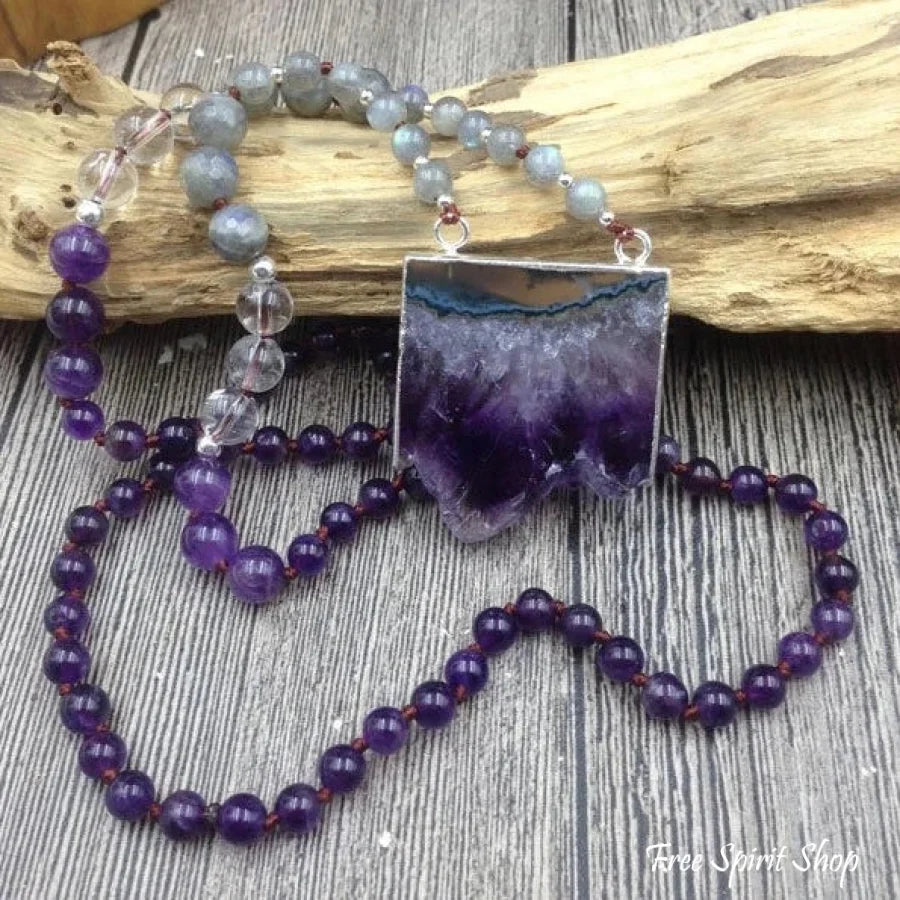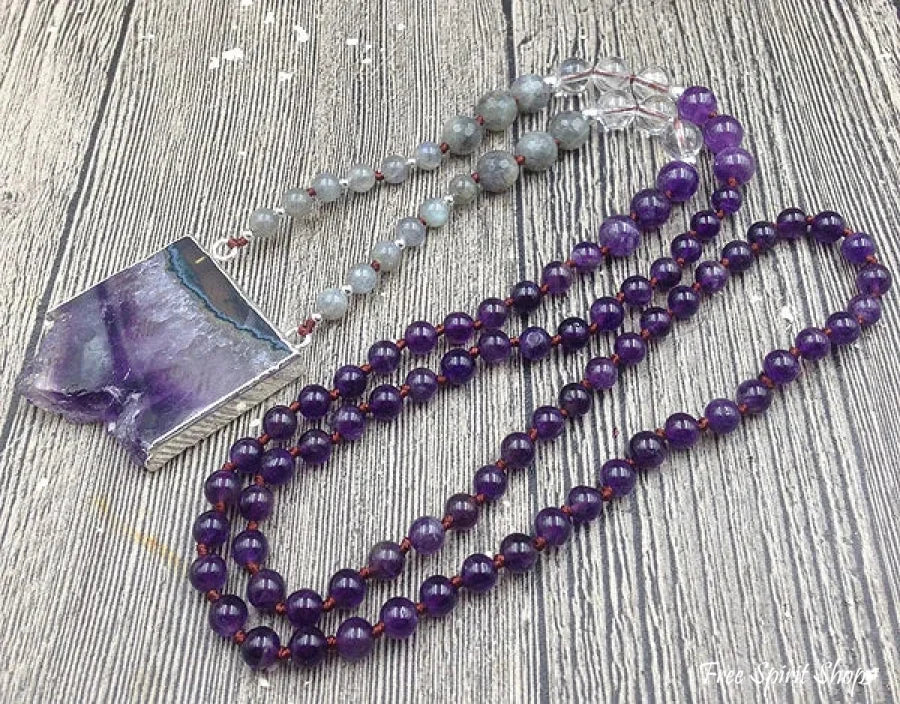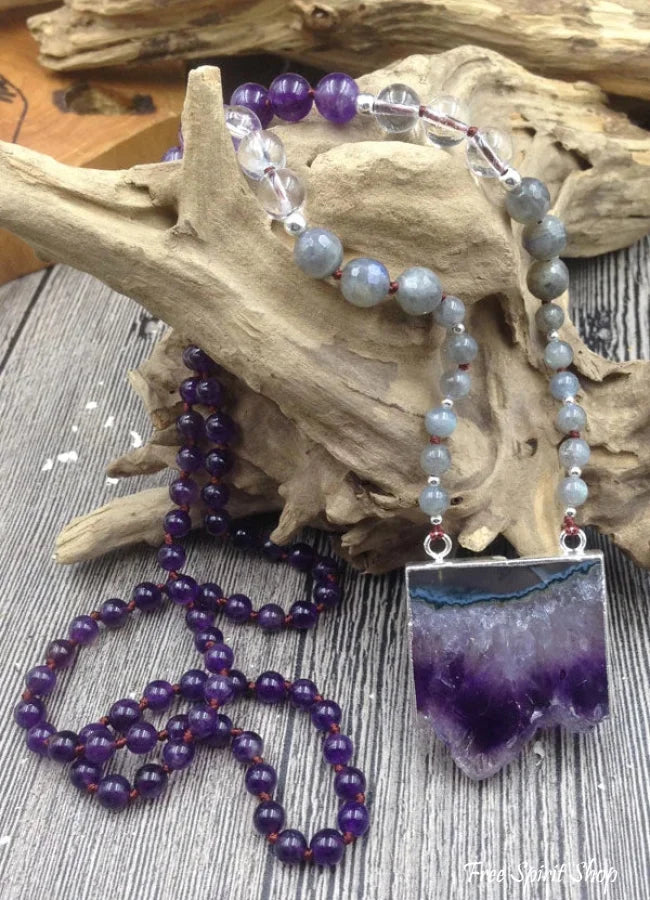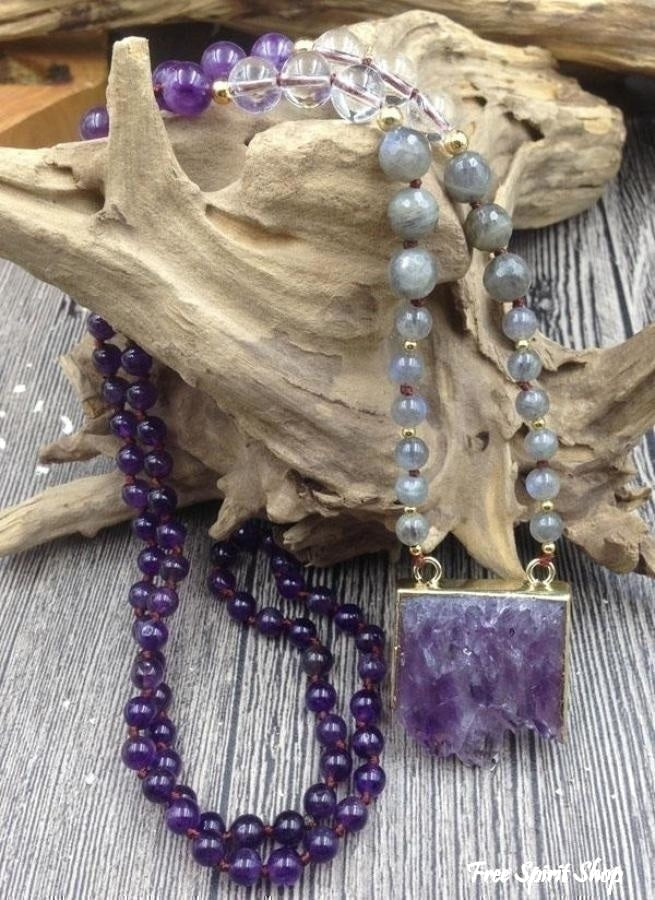 Natural Amethyst Druzy & Labradorite Stone Beaded Necklace
This splendid beaded necklace is beautifully handmade with natural semi-precious Amethyst and Labradorite gemstone beads as well as a natural Amethyst Druzy pendant. Both have wonderful healing properties. Hand-knotted. Choose the length of your necklace in the drop down menu above: 80 cm or 100 cm.  Available in silver or gold.
Amethyst is known as the "Stone of Spirit," mirroring the color of the crown chakra - our doorway to the Divine. Amethyst is used in Mala beads as a meditation tool in Tibet and is said to calm, protect, and cleanse the spirit. Amethyst has healing powers to help with physical ailments, emotional issues, and in Energy Healing and Chakra balancing. Amethyst crystal therapies are primarily associated with physical ailments of the nervous system, the curing of nightmares and insomnia, and balancing the crown chakra.
Labradorite is the most powerful protector of the mineral kingdom, creating a shielding force throughout the aura and strengthening natural energies from within. It protects against the negativity and misfortunes of this world, and provides safe exploration into alternate levels of consciousness and in facilitating visionary experiences from the past or the future.
Since gemstones are natural materials, stone colours and shape may vary slightly from the pictures, making this beautiful handmade item one of a kind, just like you.