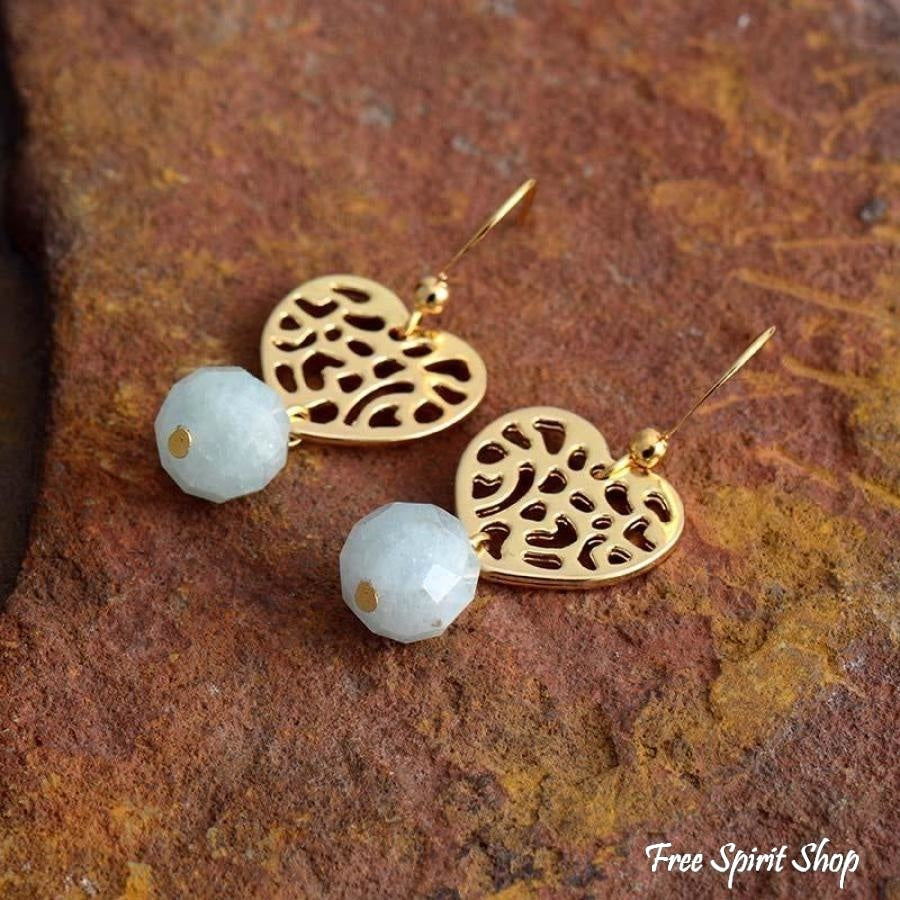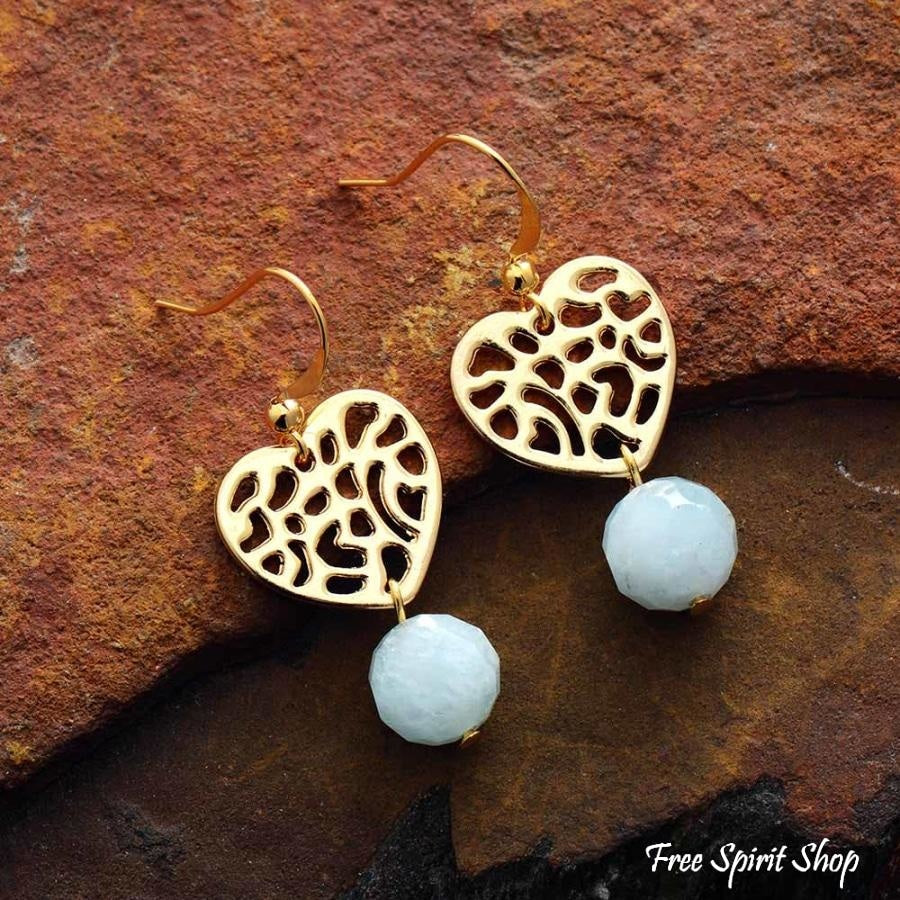 Natural Aquamarine Gemstone Heart Earrings
These wonderful heart earrings are beautifully handmade with natural semi-precious Aquamarine gemstone beads. Total length is approximately 3.5 cm (1.3 inches). 
Aquamarine is the stone that will help you be in touch with your spiritual being. This stone is used in deep meditations. It has been called "Water of the Sea", because of its color. Aquamarine is calming, soothing, and cleansing, and inspires truth, trust and letting go. In ancient lore, Aquamarine was believed to be the treasure of mermaids, and was used by sailors as a talisman of good luck, fearlessness and protection. It was also considered a stone of eternal youth and happiness.
*Since gemstones are natural materials and each is unique (just like you ♡) items may vary slightly in colour and shape.