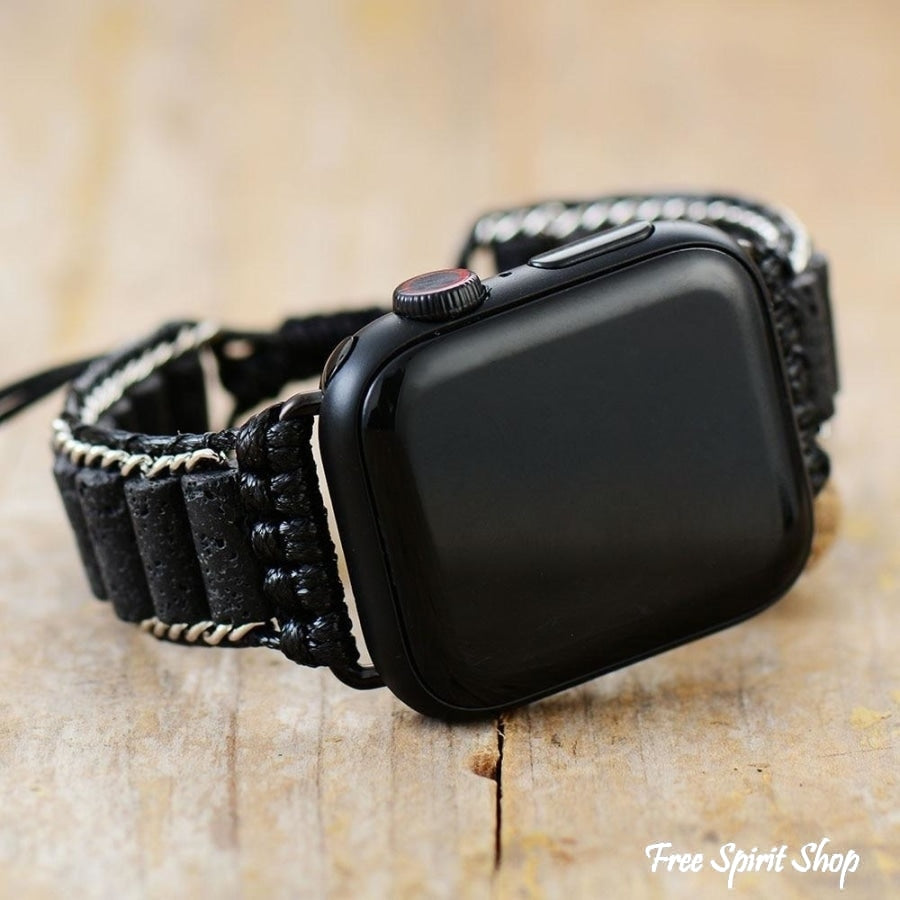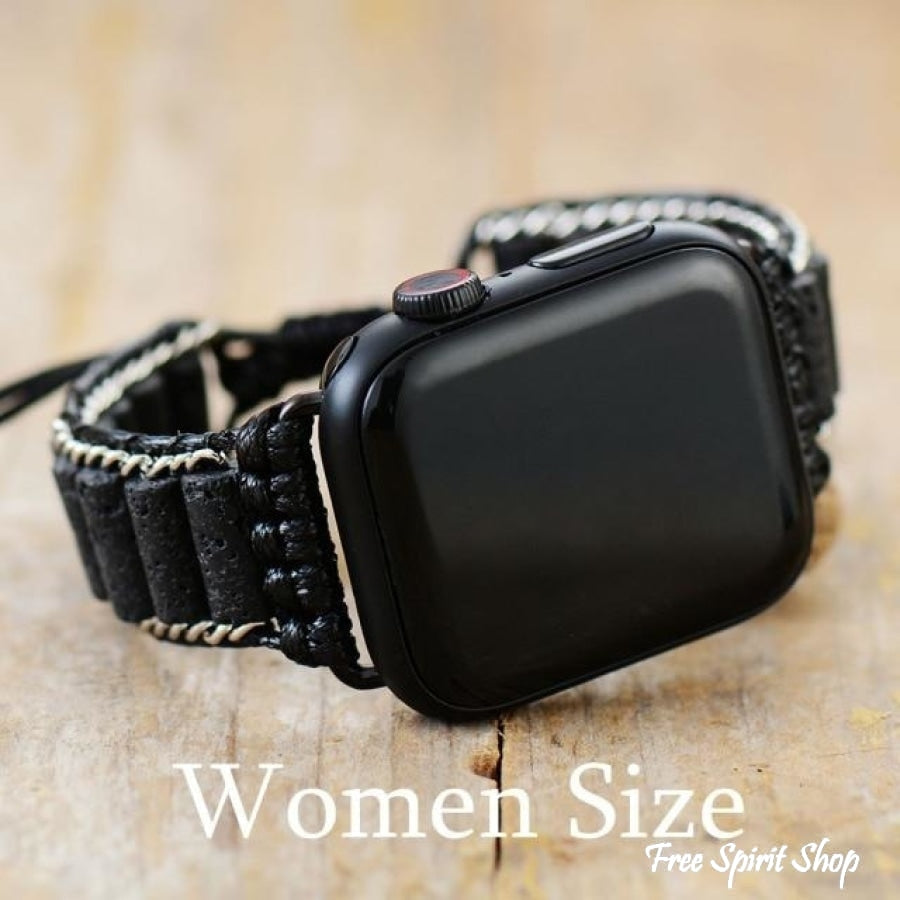 Natural Black Lava Stone Apple Watch Band
Watch face size:
Apple 38-41MM watch face
This splendid Apple watch strap is beautifully handmade with Black Lava Stone beads. The watch band is adjustable to your wrist size. This smartwatch band is compatible with 38mm - 49mm Apple Watch face. Vegan friendly!
Choose between the women size (6.7 inches) and the men size (7.3 inches). 
Since lava is known for its grounding qualities, it's wonderful for calming the emotions. In fact, the quality of fire springs from the ground, so in terms of healing gems, this lends itself to a calming- but intense- energy. Because it comes from raw energy, it's considered to be a stone of rebirth and shedding unneeded layers of emotional attachment. Lava stones are also fantastic for stabilizing and grounding the root chakra. 
*Since gemstones are natural materials, stone colors and shape may vary slightly from the picture, making this beautiful handmade item unique just like you!