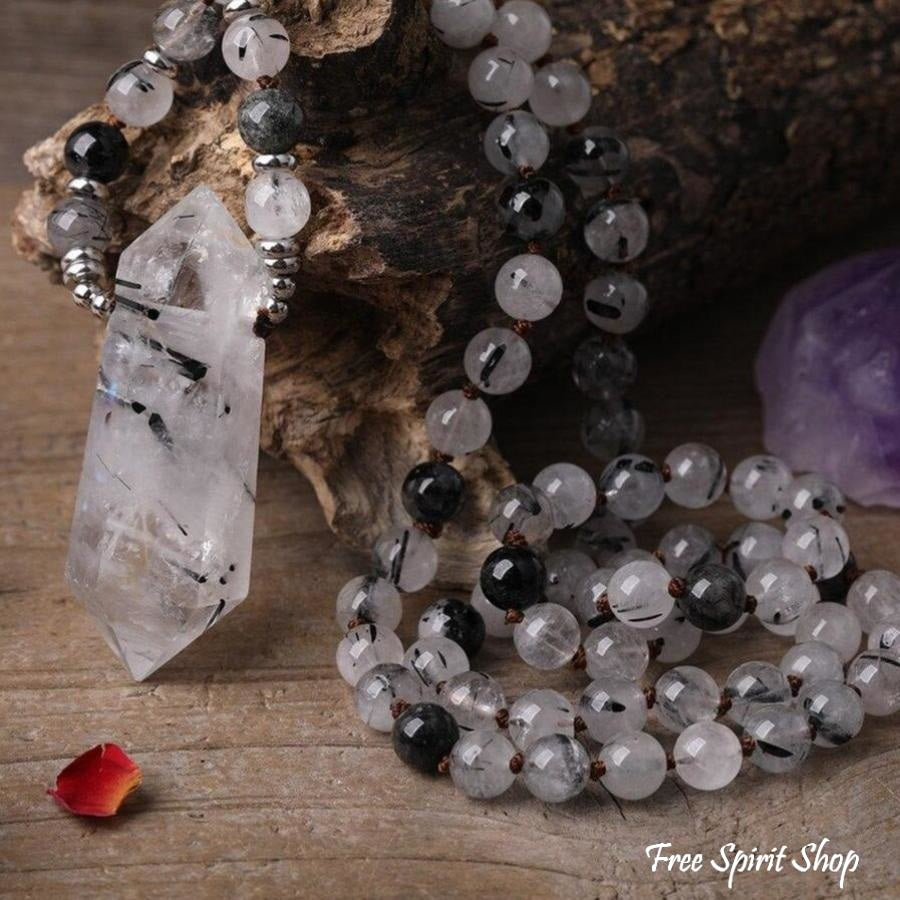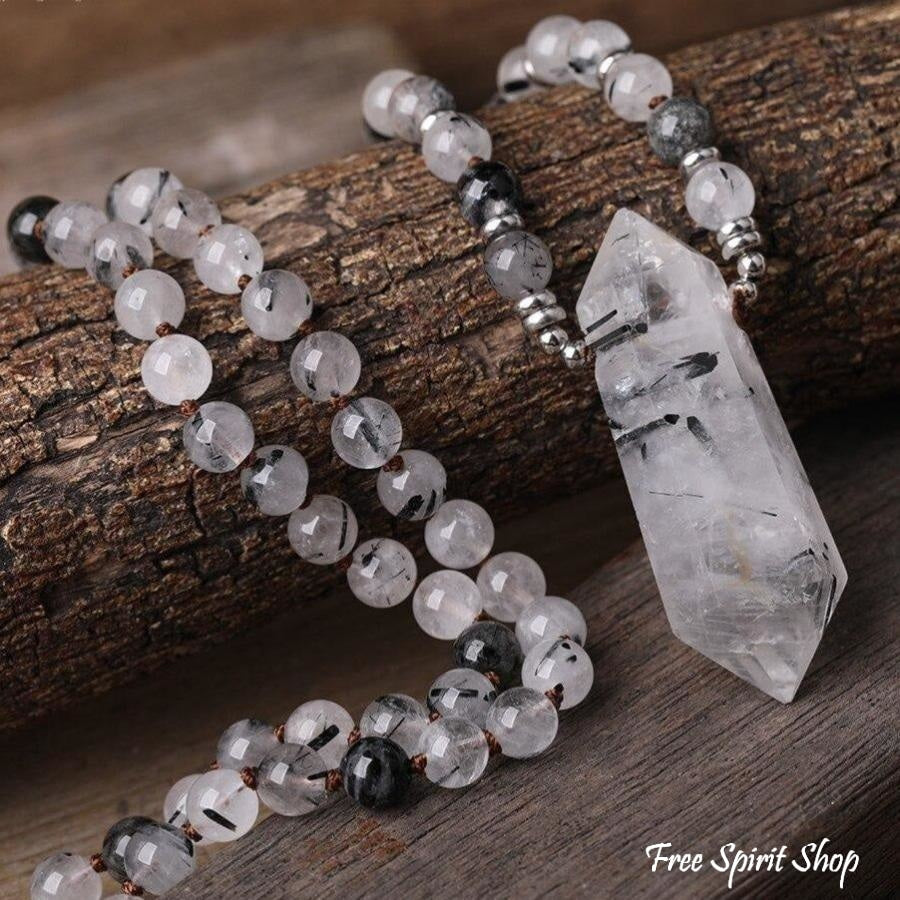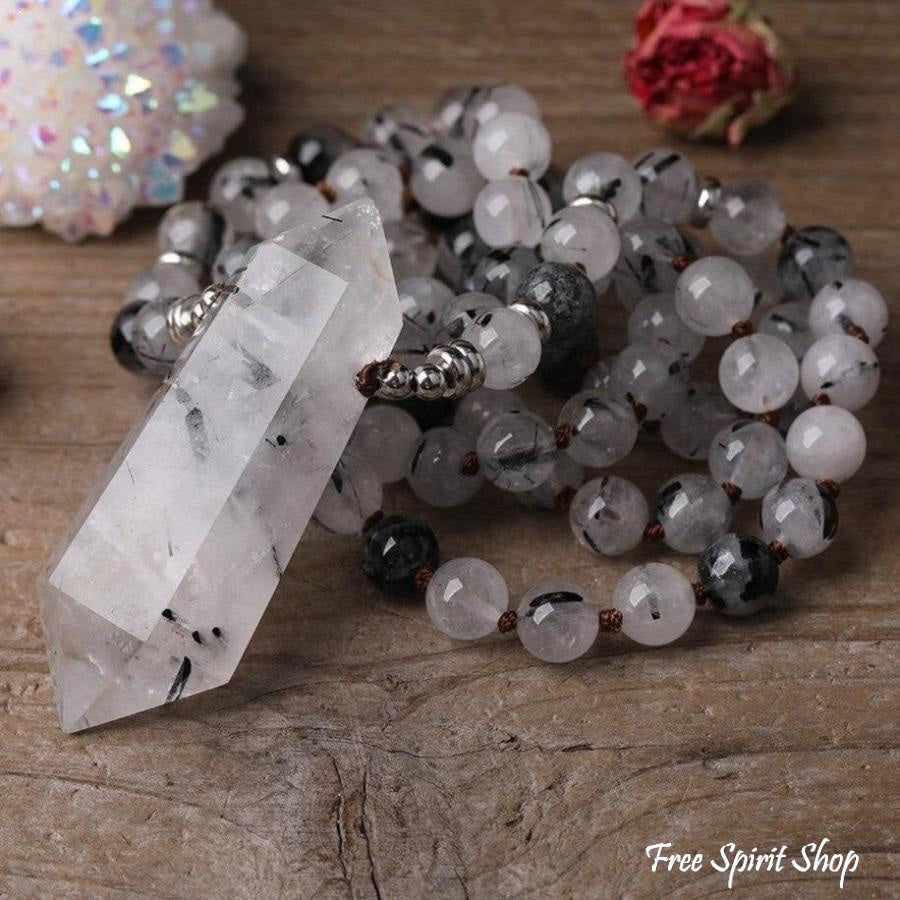 Natural Black Rutilated Quartz Double Point Crystal Necklace
This splendid necklace is beautifully handmade with natural Black Rutilated Quartz crystal beads and a natural Rutilated Quartz Crystal pendant. Hand-knotted. Choose the length of your necklace in the drop down menu above: 32 inches (80 cm) or 40 inches (100 cm).  
Rutile  is powerful for improving awareness of the world, while clear quartz brings in positive energy. Together, they make an indispensable psychic stone. Rutile is one of the most significant stones for improving psychic powers in western culture, and the power of quartz magnifies this significantly, as it does with the power of any stone it is paired with. Rutilated quartz is highly energizing, and can bring passion into difficult times or difficult projects. 
Since gemstones are natural materials, stone colours and shape may vary slightly from the pictures, making this beautiful handmade item one of a kind, just like you.