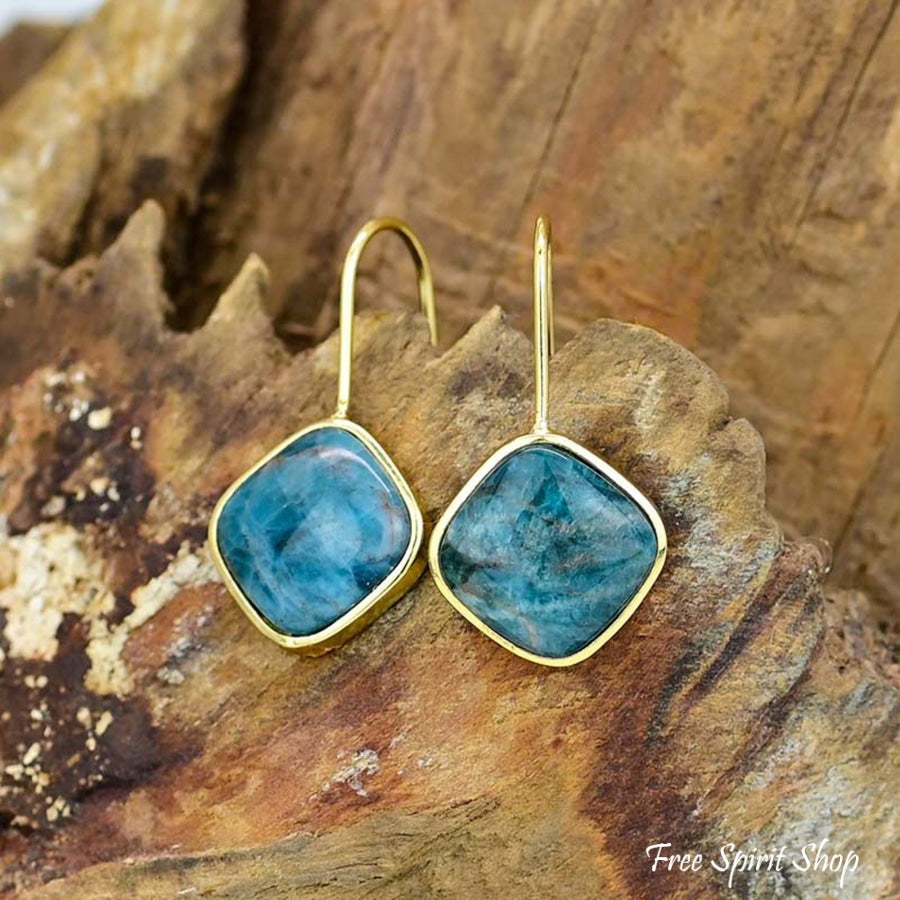 Natural Blue Apatite Stone Losange Earrings
These beautiful earrings are handmade with natural Blue Apatite stones. Length is around 3.5 cm.  
Blue Apatite is a motivational stone, promoting independence and ambitiousness. A stone of the Throat Chakra, Blue Apatite helps with public speaking and enhances group communication. Meditating with the crystal will enhance self expression, communication and patience. Apatite is reputed to have potent healing properties for the physical body, especially for the digestion, metabolism, and endocrine system.