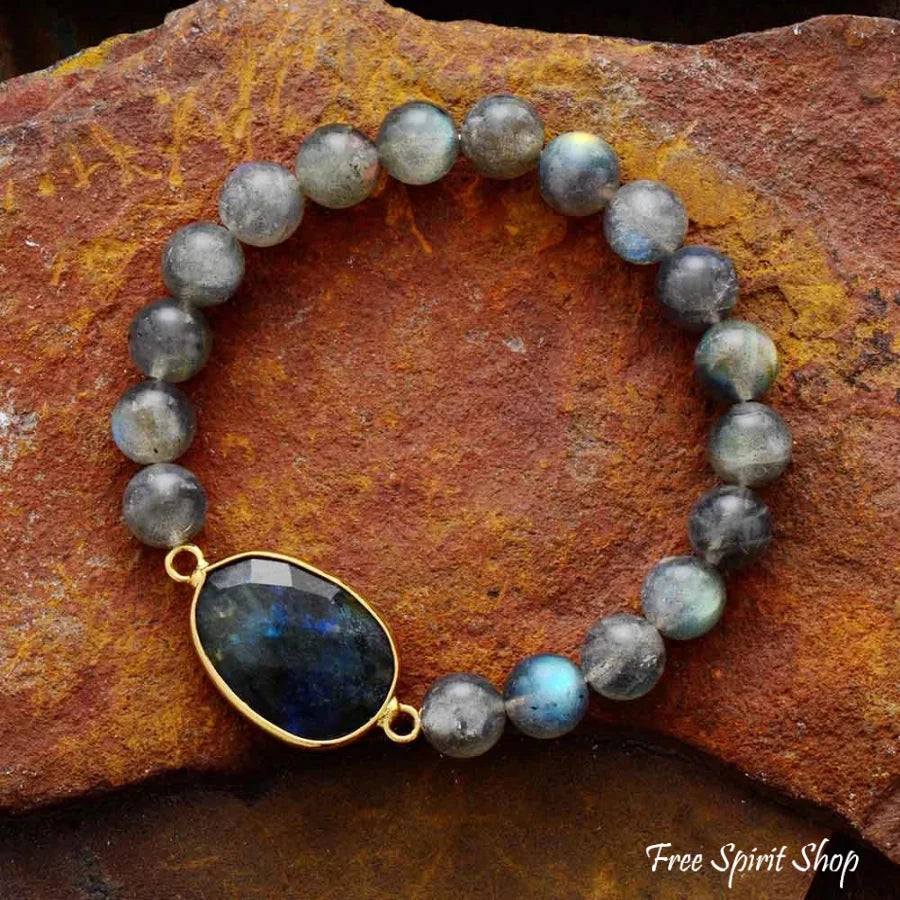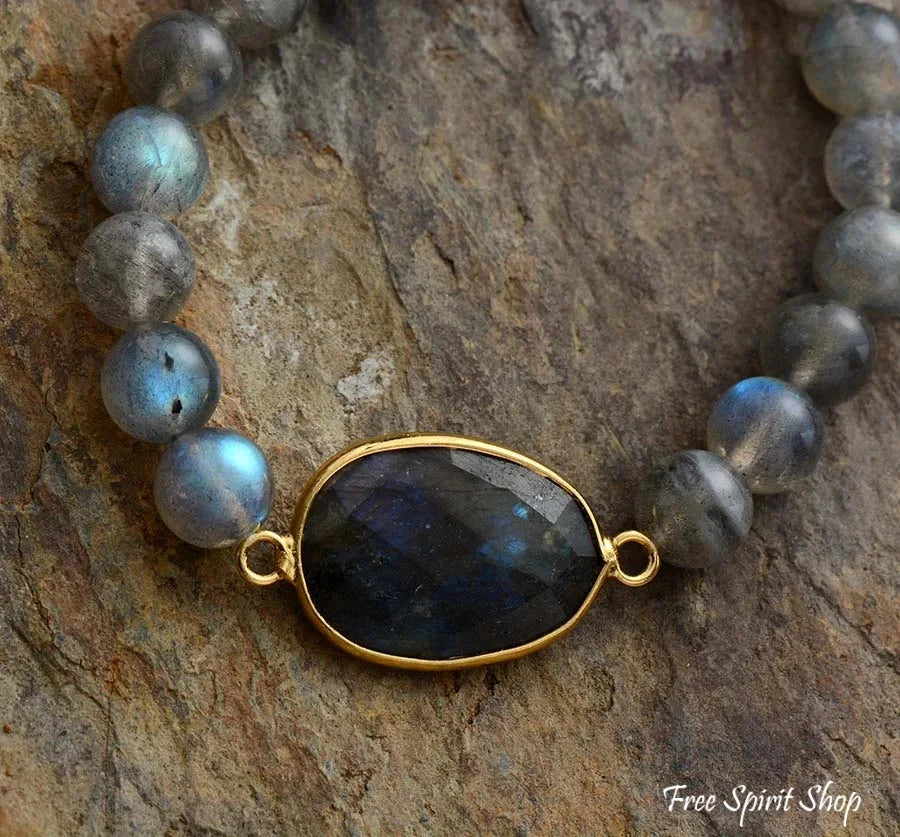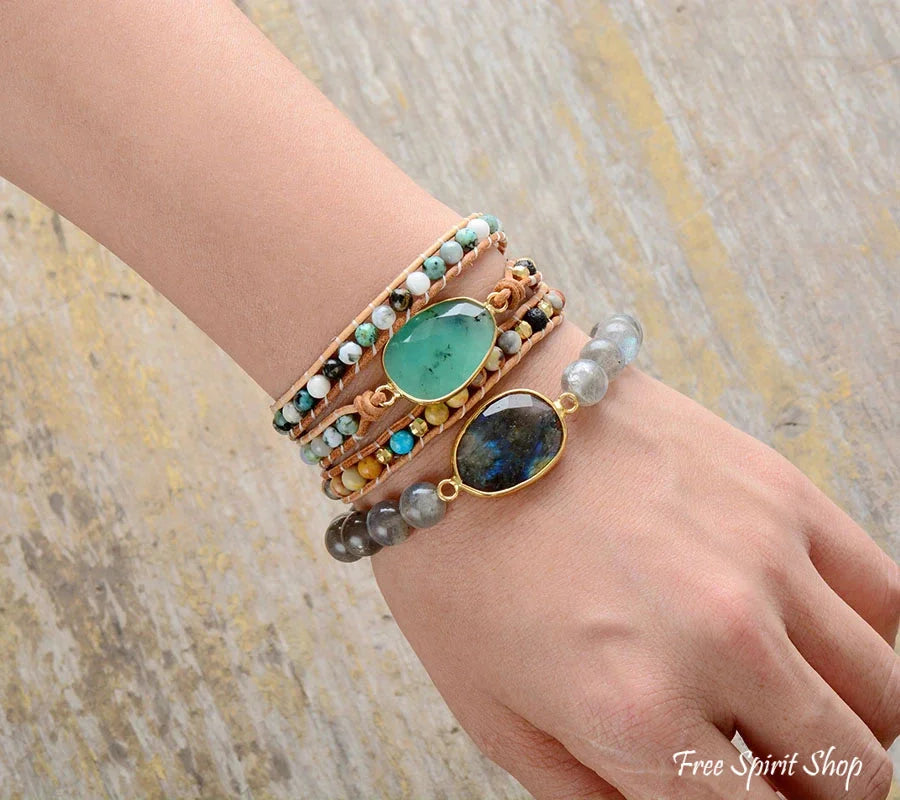 Natural Blue Labradorite Gemstone Bead Bracelet
Labradorite is the most powerful protector of the mineral kingdom, creating a shielding force throughout the aura and strengthening natural energies from within. It protects against the negativity and misfortunes of this world, and provides safe exploration into alternate levels of consciousness and in facilitating visionary experiences from the past or the future. 
Enjoy the wonderful healing properties of the Labradorite gemstone with this splendid beaded bracelet. It is carefully handmade natural genuine Labradorite stone beads and a faceted natural Labradorite center-piece. Bracelet size is 18.5 cm. 
Since gemstones are natural materials, stone colours and shape may vary slightly from the pictures, making this beautiful handmade item one of a kind, just like you.