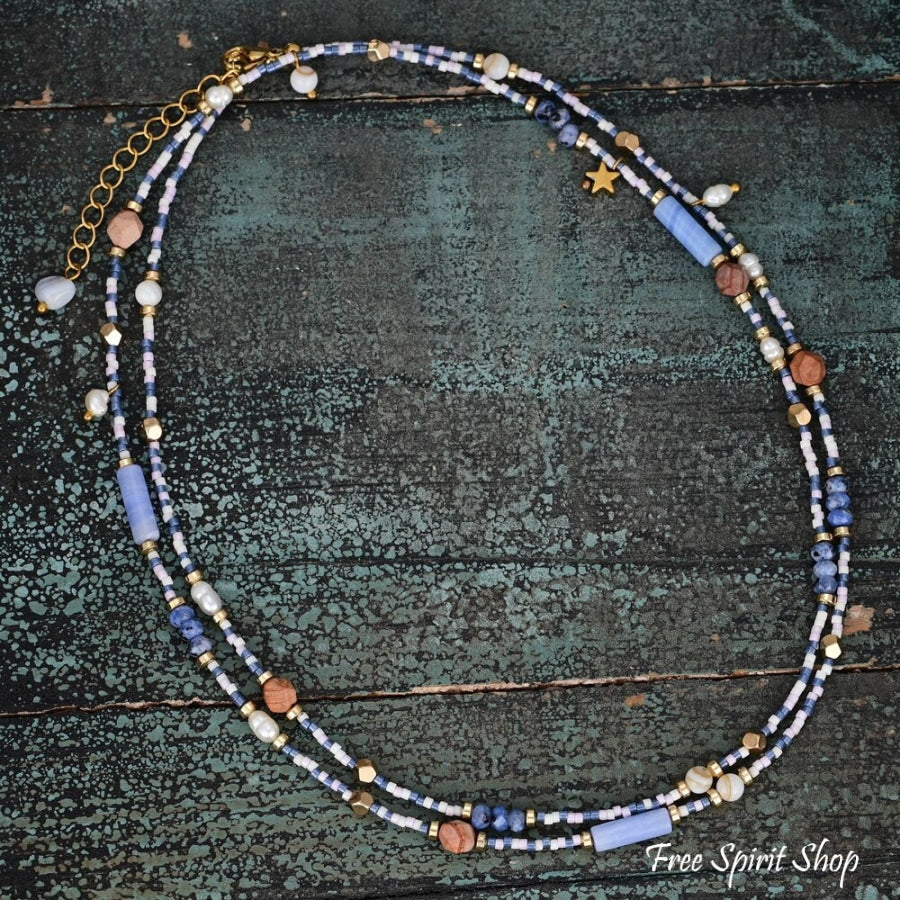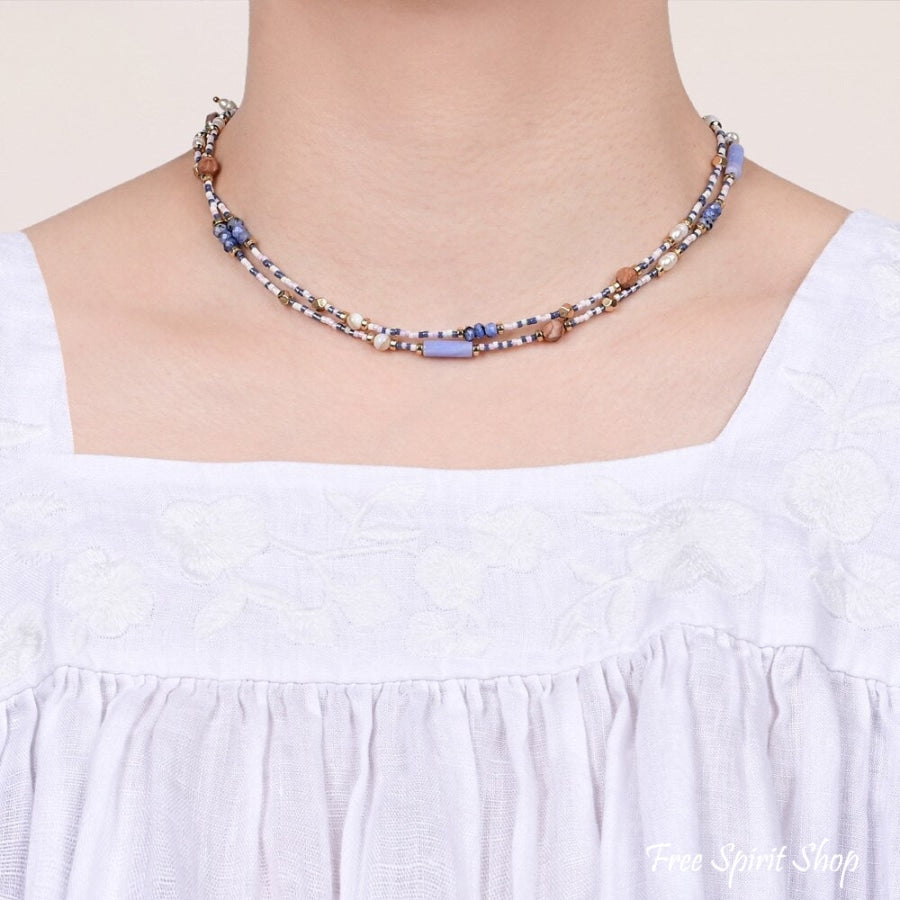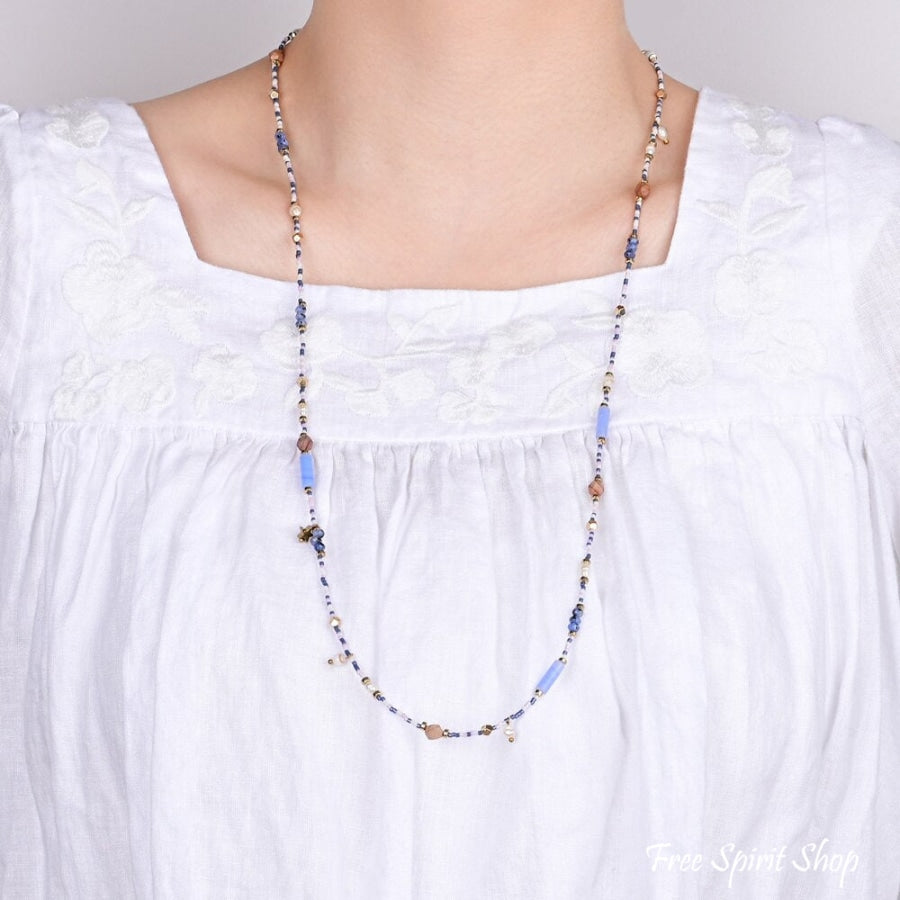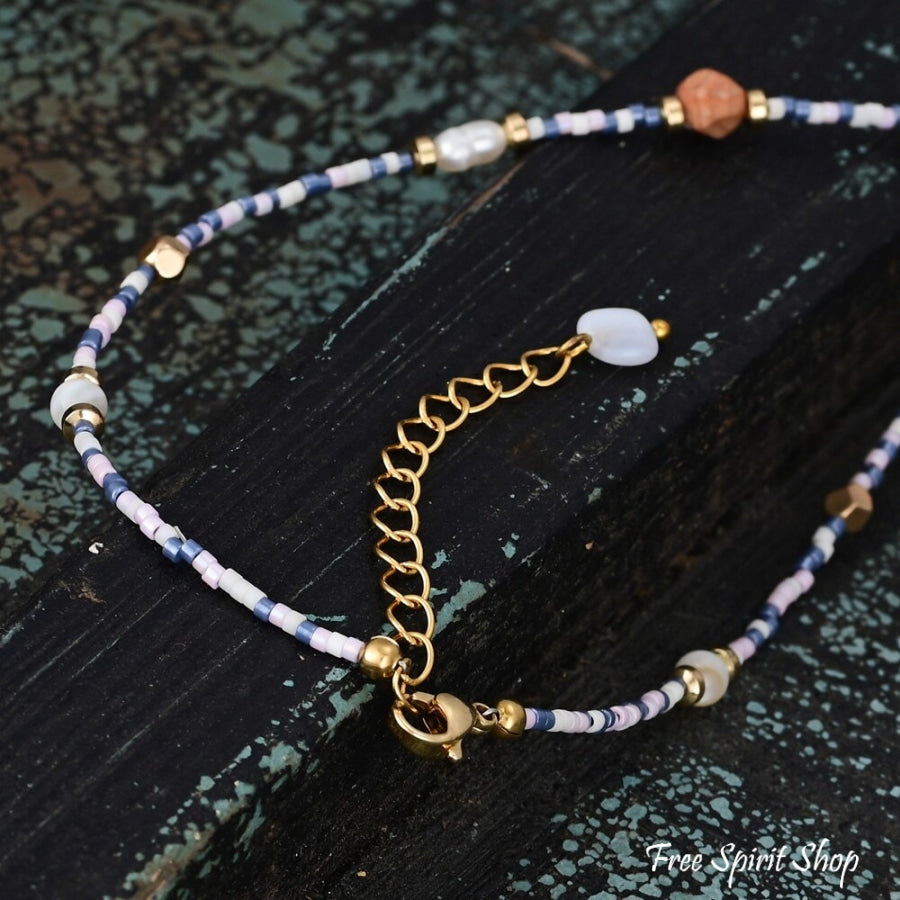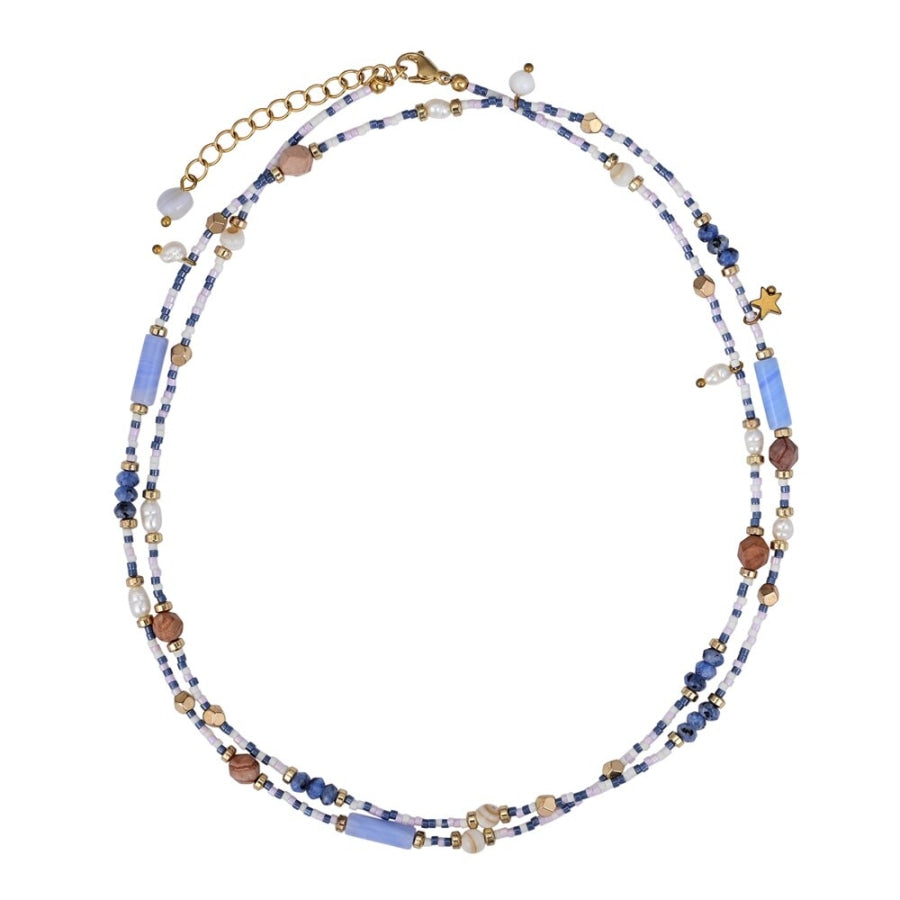 Natural Blue Sodalite Jasper & Pearl Beaded Choker Necklace
This splendid beaded choker necklace is beautifully handmade with natural blue Sodalite, Jasper, Pearls and assorted beads. The length is about 32 inches (82 cm) with an additional 5cm for adjustment. This necklace can be worn as either a singular row necklace or a two-layer necklace.
Sodalite encourages rational thought, objectivity, truth and intuition, along with verbalisation of feelings. Sodalite brings emotional balance and calms panic attacks. It enhances self-esteem, self-acceptance and self-trust. Sodalite balances the metabolism, boosts the immune system and overcomes calcium deficiencies.
Jasper is a very nourishing, warm and protective stone no matter what colour you find the jasper in - be it yellow, green, blue, purple or the deep earthy red. Jaspers are the nurturers, the healers and the spirit stones of courage and wisdom. They all carry a strong connection to the Earth's energy, making the jasper healing properties very beneficial for grounding, stability and strength.