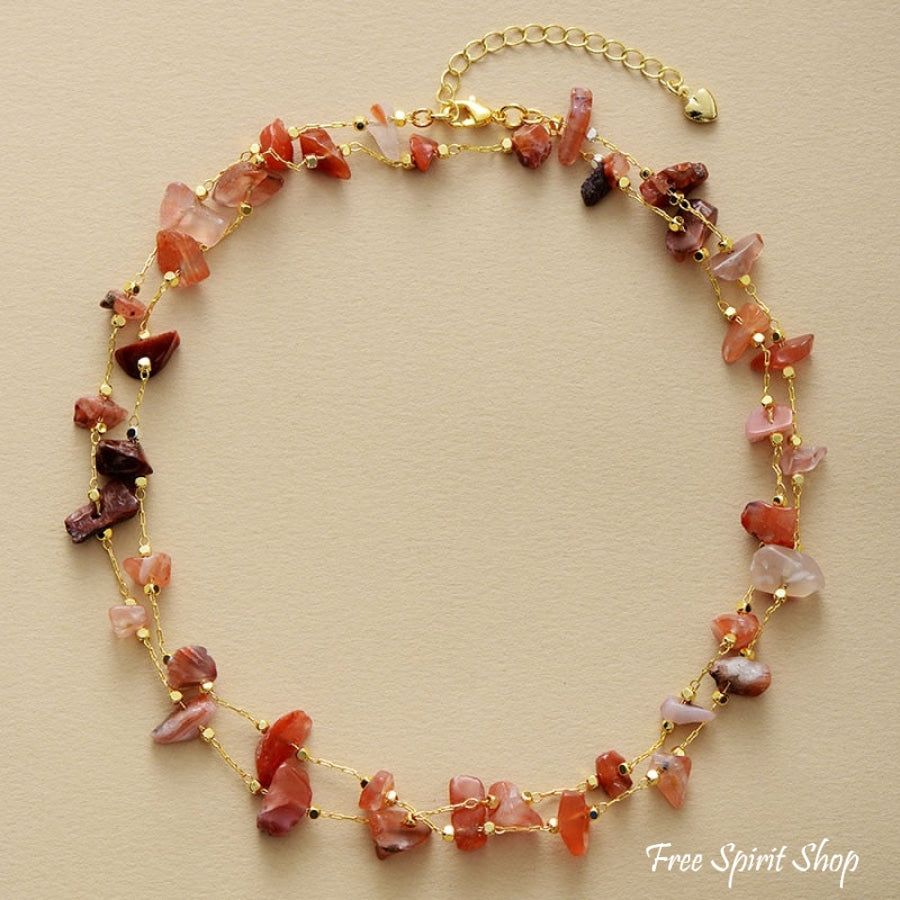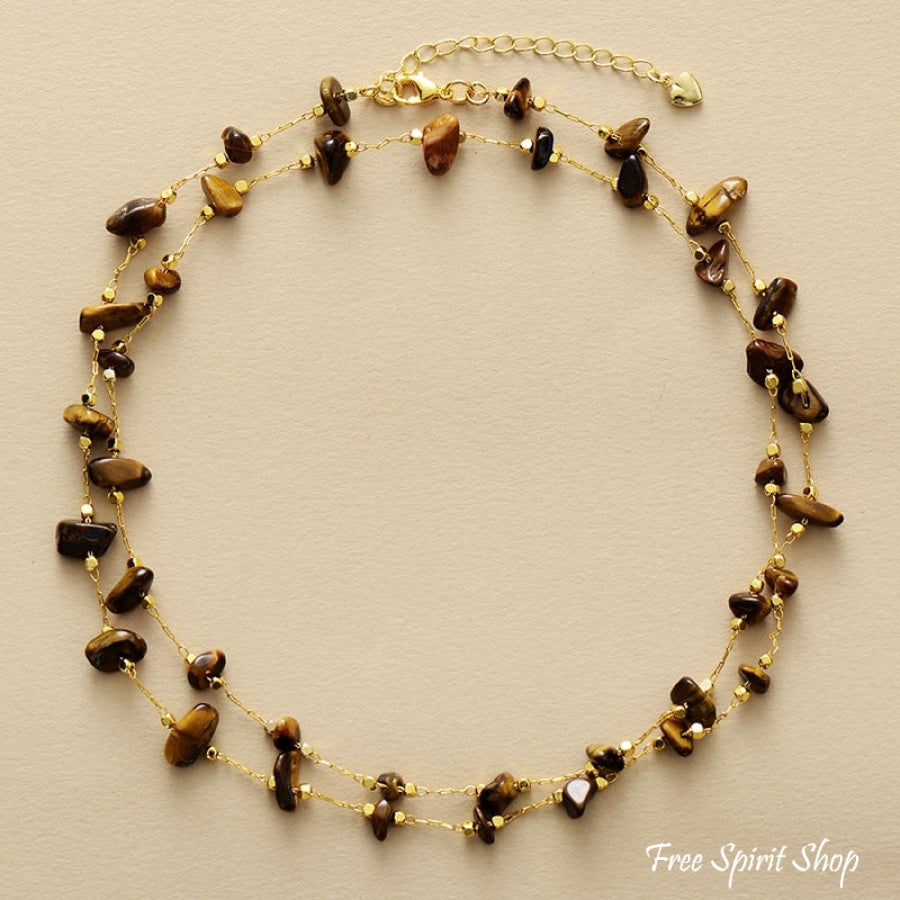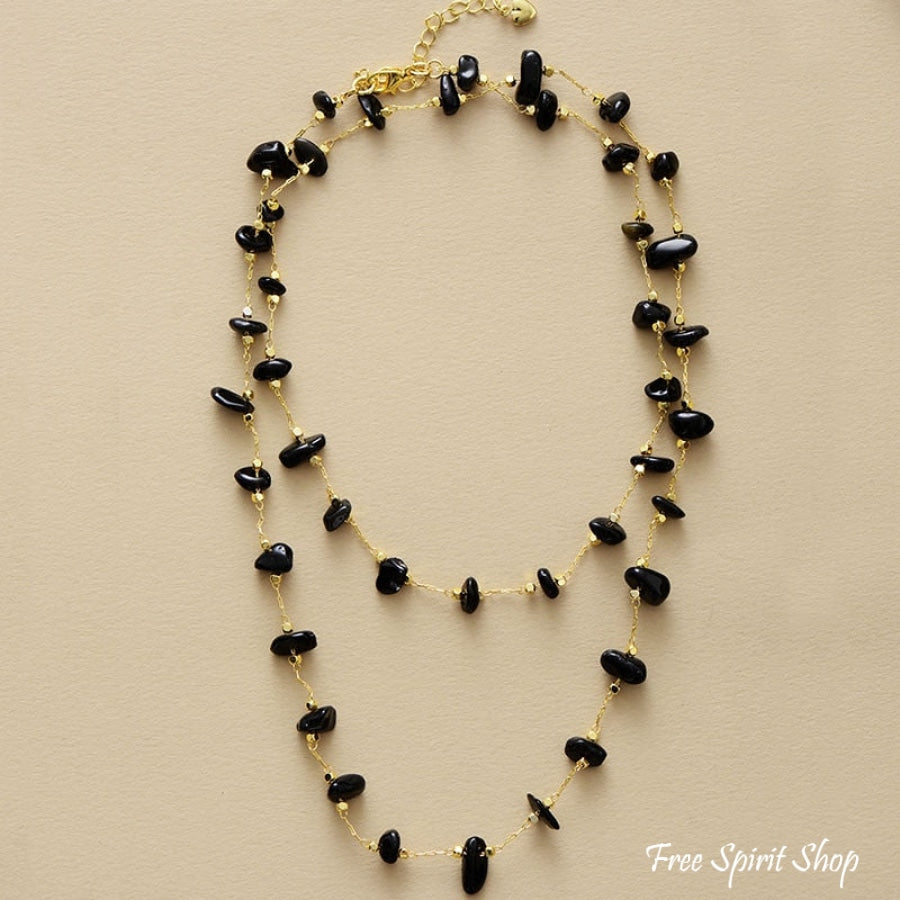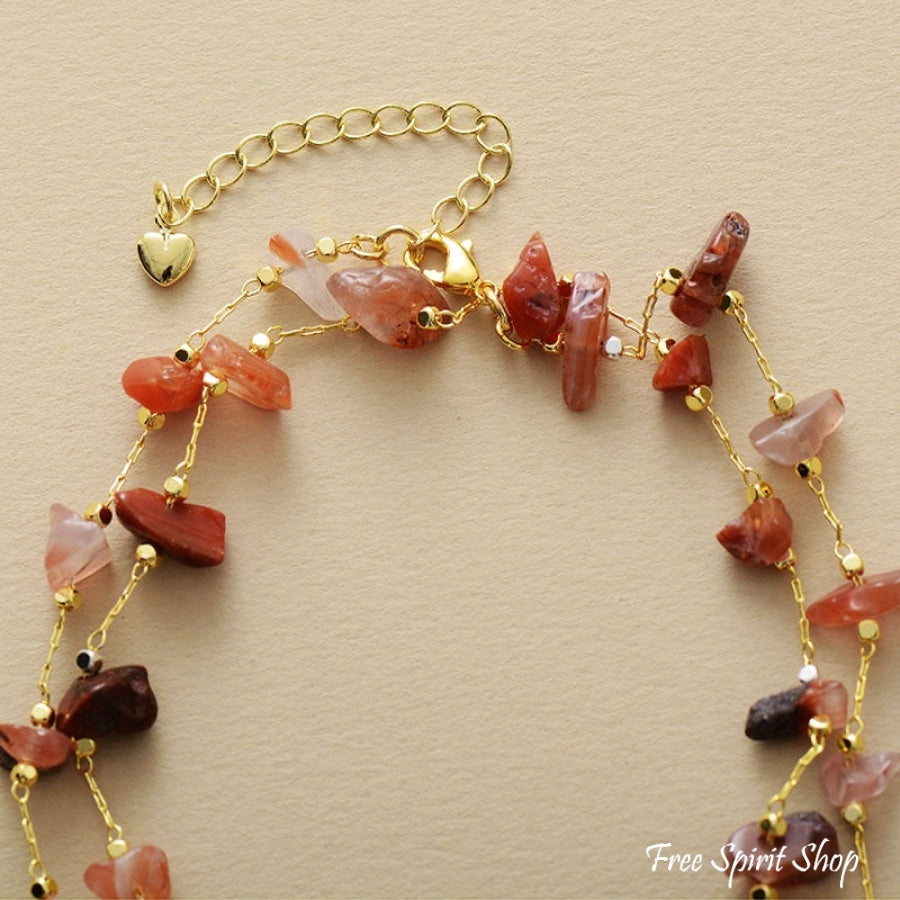 Natural Carnelian Gemstone Necklace
This splendid gemstone bead necklace is beautifully handmade with Carnelian gemstone. Two lengths to choose from: 27.6 inches (70cm) or 35 inches (90cm).
This necklace is also available in Black Onyx and Tiger Eye.
Carnelian is a stone of motivation, clarification and action. It promotes self-confidence, courage and inner-peace. This power stone stimulates ambition and drive, so it will aid you in manifesting what you require to move onto your desired path forward in life. Carnelian stones will energize the physical body, and give you the vitality to take the actions you need to take. Carnelian, in its beautiful shades of orange, stimulates the Sacral Chakra, or Second Chakra which controls the flow of information from the body to the mind and from the mind to the body. Carnelian, in shades of red, is also a powerful ally in healing Base Chakra blockages and trauma.