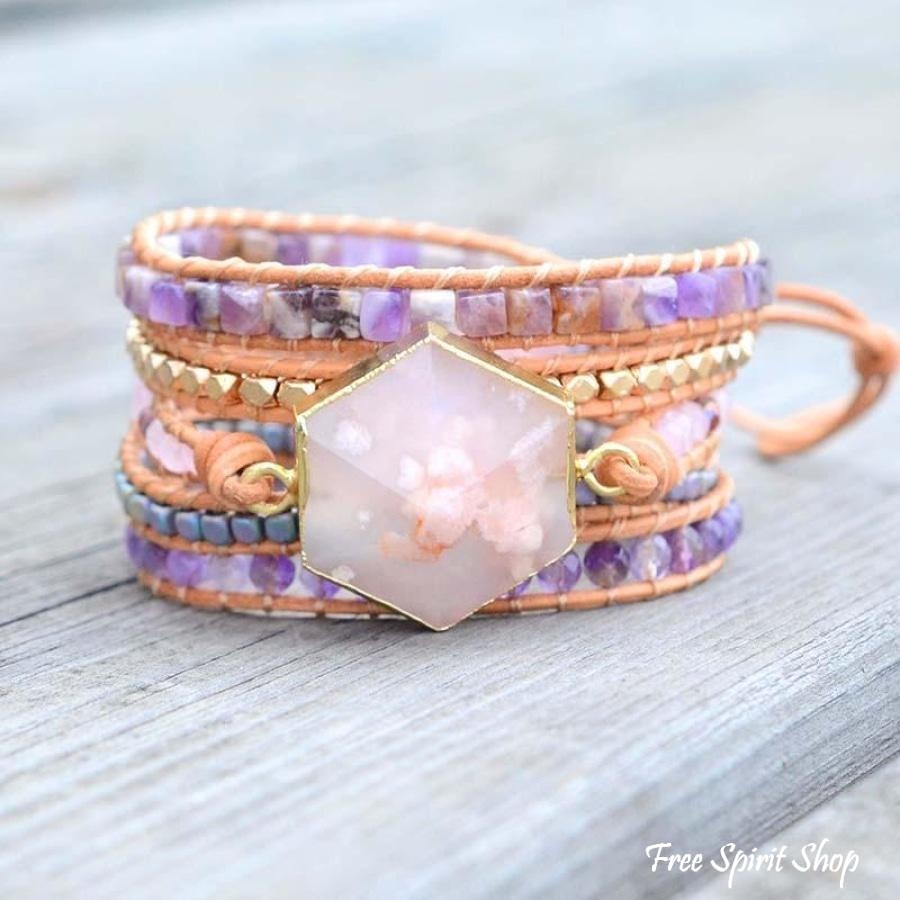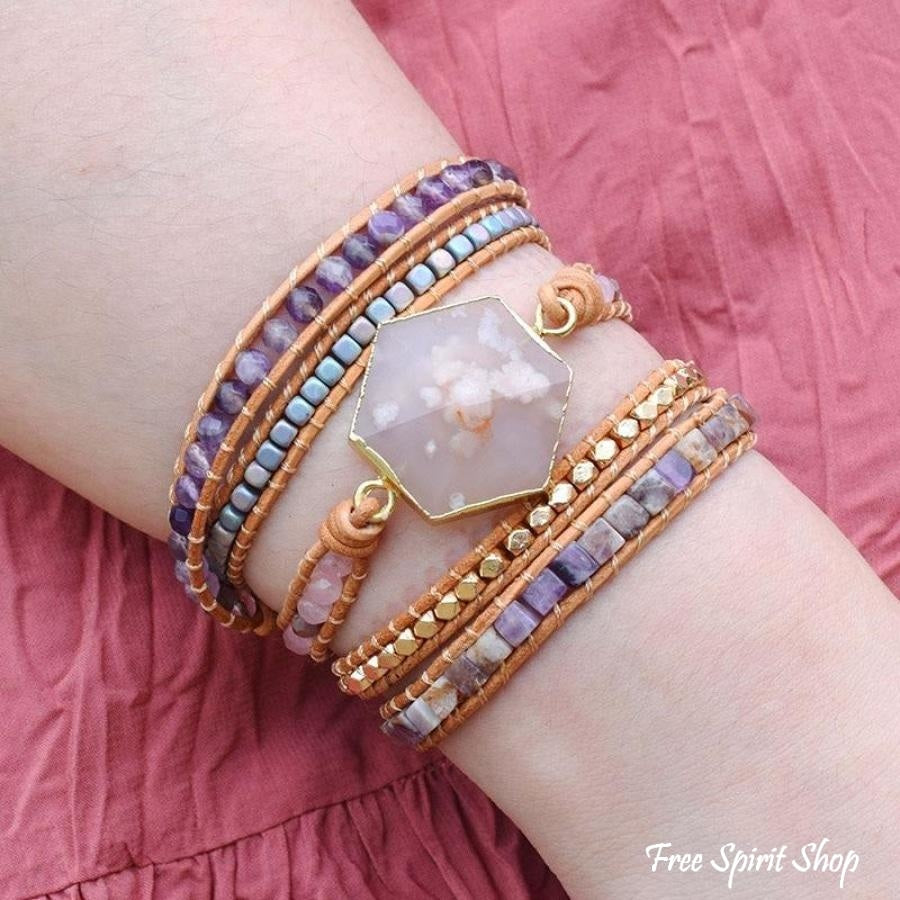 Natural Cherry Blossom Agate & Amethyst Wrap Bracelet
Bring confidence and happiness into your life with this splendid natural Cherry Blossom gemstone leather wrap bracelet. This beautiful 5 layer chakra healing bracelet is handmade with our newly found Cherry Blossom Agate and Amethyst gemstone beads. It is 33 inches (85 cm) long and is adjustable to your wrist.
Gorgeous Cherry Blossom Agate is a new type of plume agate from Japan. The plume-like inclusions look like fully bloomed cherry blossoms. These unique stones get their beautiful patterns from mica, which is a commonly found silicate mineral known for its shiny, light-reflecting surface.
Amethyst has healing powers to help with physical ailments, emotional issues, and in Energy Healing and Chakra balancing. Amethyst crystal therapies are primarily associated with physical ailments of the nervous system, the curing of nightmares and insomnia, and balancing the crown chakra. It is a powerful and protective stone that helps relieve stress and strain, soothes irritability, balances mood swings, dispels anger, rage, fear and anxiety. It calms and stimulates the mind, helping you become more focused, enhancing memory and improving motivation.
*Since gemstones are natural materials, stone colors and shape may vary slightly from the picture, making this beautiful handmade item unique just like you!
All our wrap bracelets can be customized with non-leather materials :) Please contact us at contact@free-spirit-shop.com with your order number after placing an order and we will be happy to make your bracelet(s) vegan.