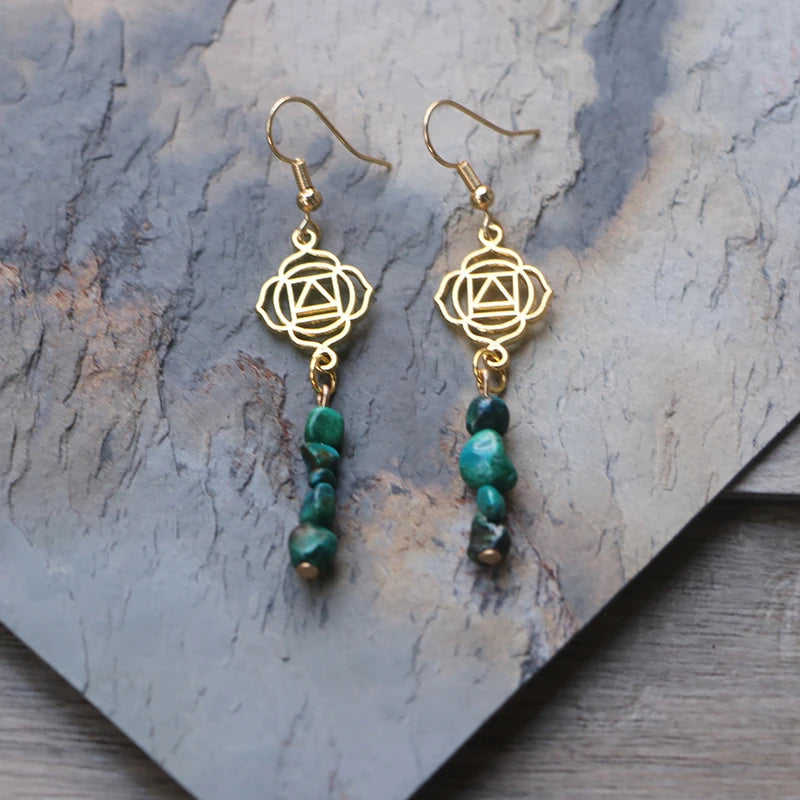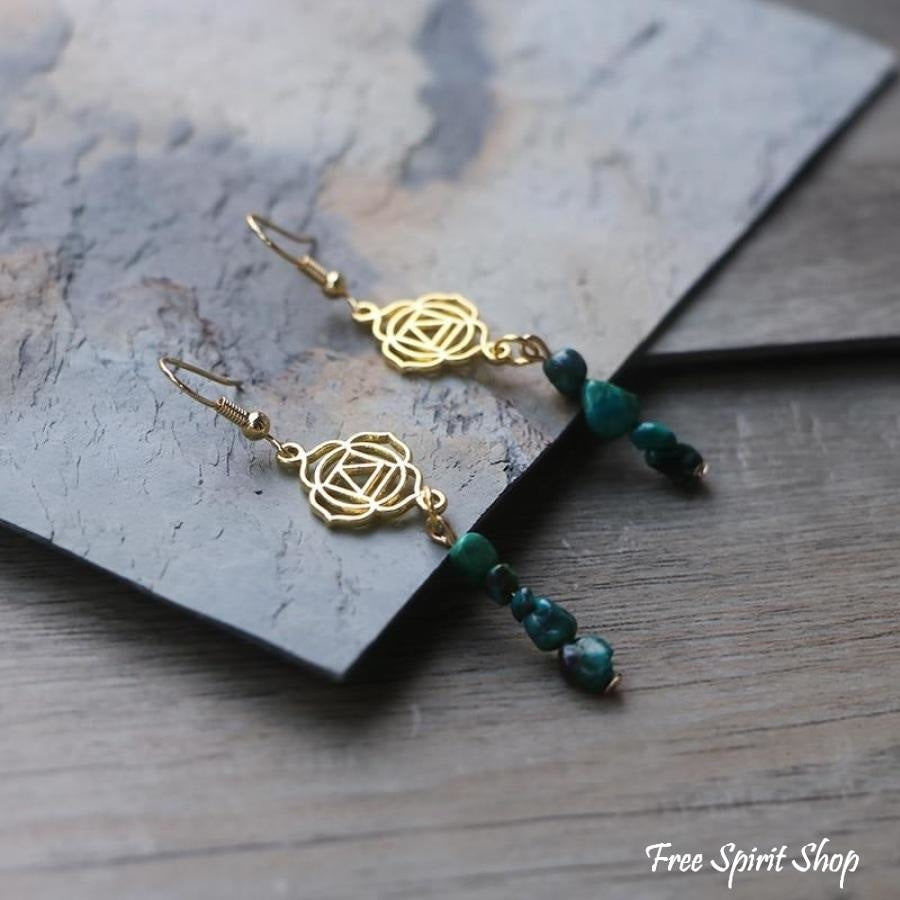 Natural Chrysocolla Chakra Balancing Earrings
These wonderful chakra balancing earrings are beautifully handmade with natural Chrysocolla gemstones. Total length is approximately 4.5-5 cm. 
Chrysocolla is a communication stone.  Soothing vibrations balance out emotional highs and lows. Its very essence is devoted to expression, empowerment and teaching. It discharges negative energies, calms, and allows truth and inner wisdom to surface and be heard. A peaceful stone, it emphasizes the power of our words and actions.
*Since gemstones are natural materials, stone colors and shapes may vary slightly from earring to earring, making our beautiful handmade items one of a kind (just like you ♡)