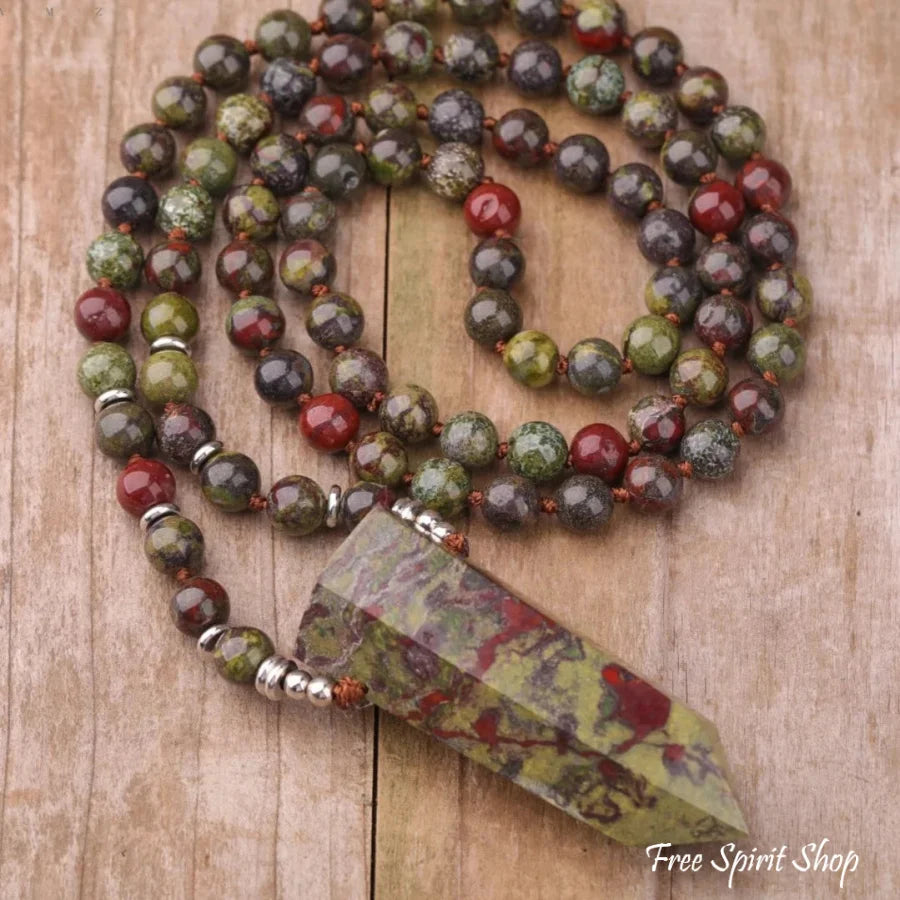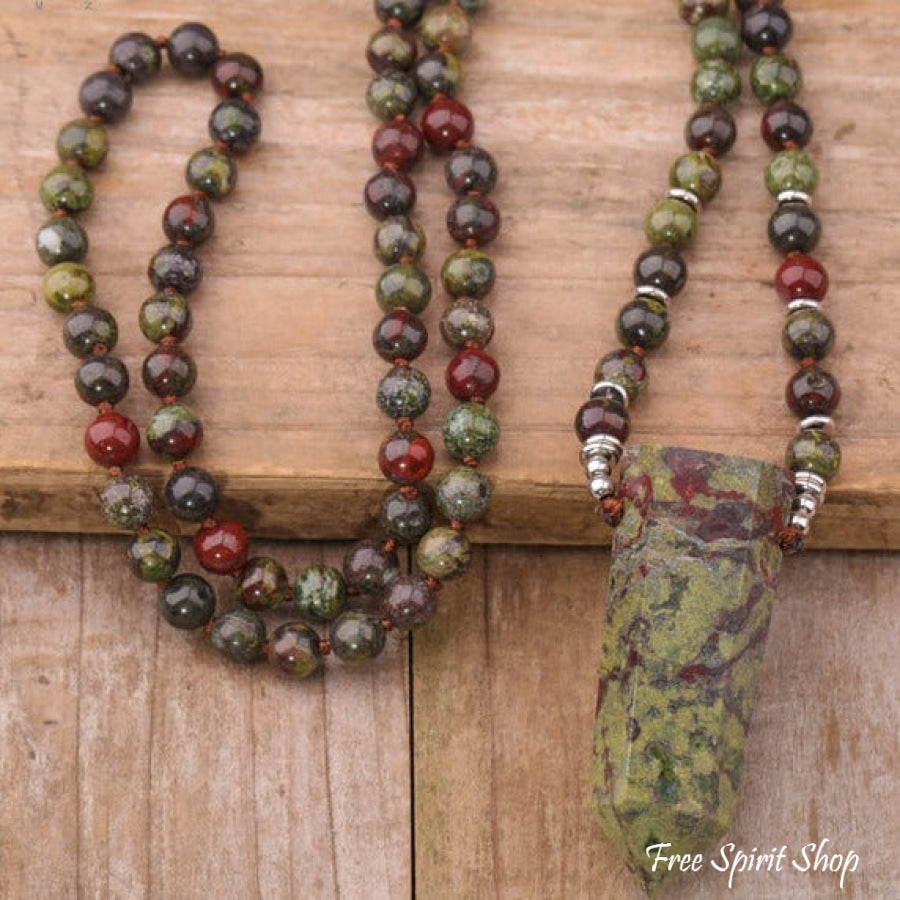 108 Natural Dragon Blood Jasper Mala Bead Necklace With Wandpoint Pendant
This splendid gemstone bead necklace is carefully handmade with natural Dragon Blood Jasper beads. Three lengths available: 32 inches (81cm), 40 inches (101cm) or 108 mala beads. The necklace is beautifully hand-knotted. 
Dragon's Blood is a stone of courage, it is birthed from fire and holds an enormous amount of energy. It has the properties of an anchoring stone to nature and healing of the blood circulation. Dragon blood stone can also help improve fertility and supports all healing processes, encouraging recovery and regeneration after illness or excessive burnout.
Since gemstones are natural materials, stone colours and shape may vary slightly from the pictures, making this beautiful handmade item one of a kind, just like you!