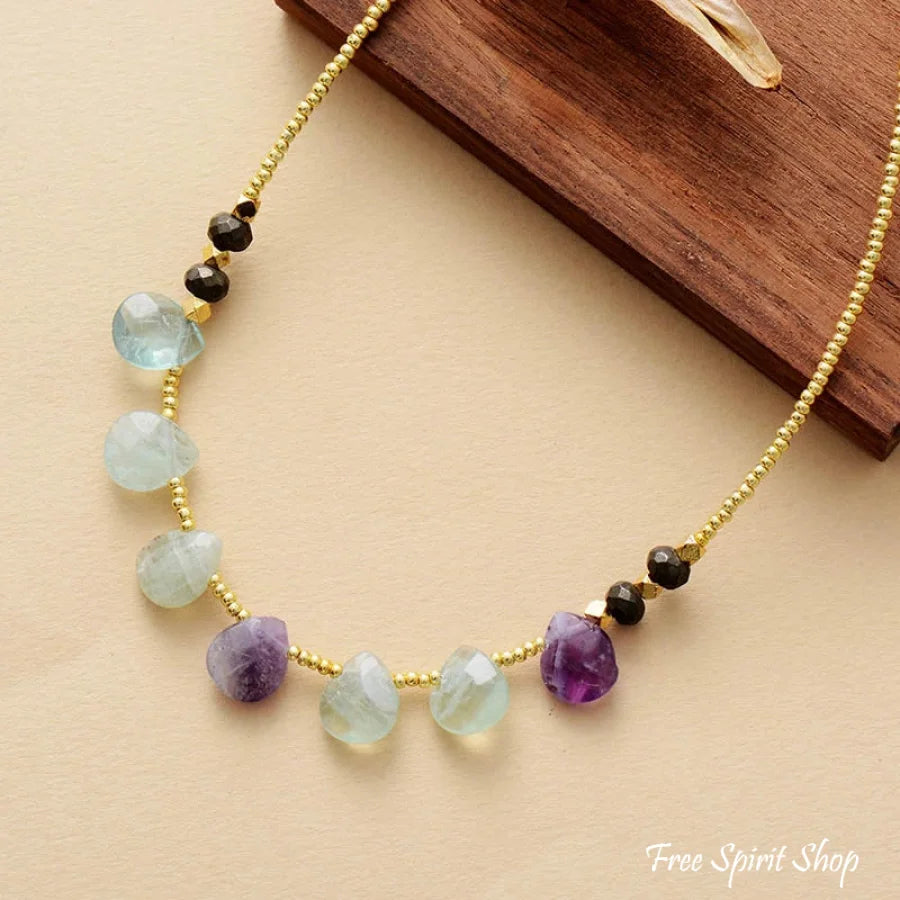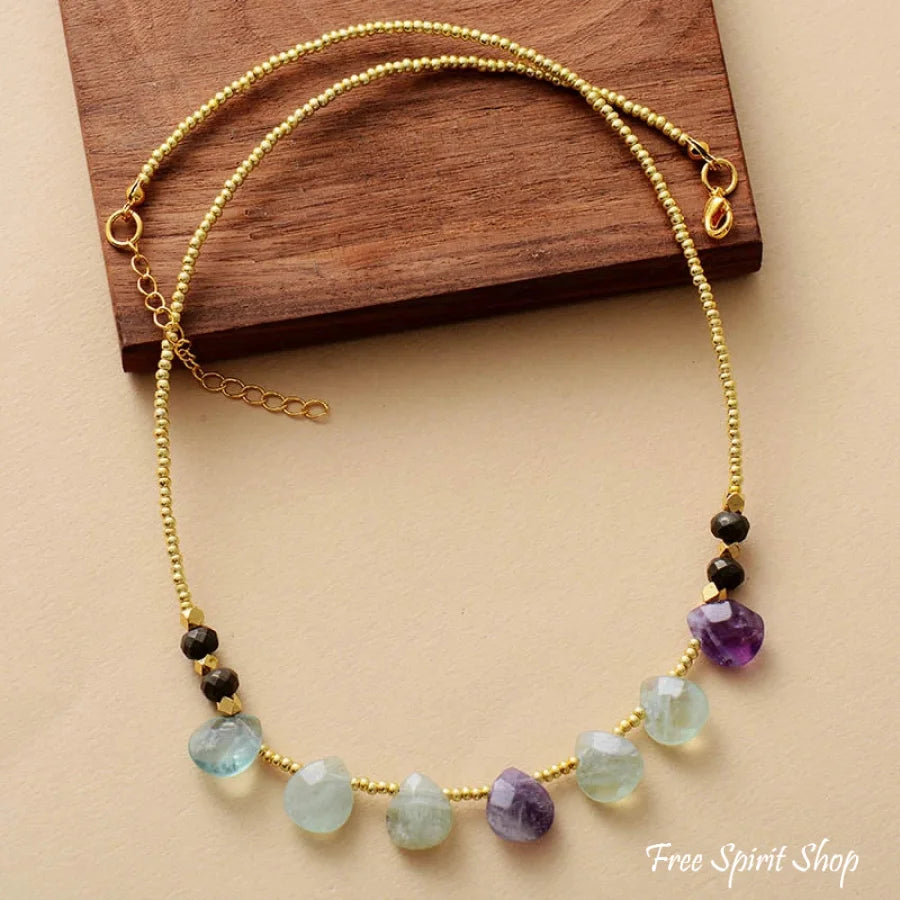 Natural Fluorite Drop Bead Necklace
This splendid necklace is beautifully handmade with Fluorite gemstone beads and seed beads. Lenght is 18 inches (45 cm).
Fluorite cleanses and stabilises the aura.  It absorbs and neutralises negative energy and stress.  Fluorite increases our powers of concentration, self-confidence and helps us in decision-making. It inspires new ideas, originality and quick thinking. It encourages positivity, balances the energies, and improves balance and coordination, both physically and mentally. This balancing and grounding stone anchors your ideas by giving structure to your thought process during challenging times. Fluorite is highly beneficial for clearing negative energy from the environment and brings cleansing, renewal, and a spring-like freshness to the chakras. 
Since gemstones are natural materials, stone colours and shape may vary slightly from the pictures, making this beautiful handmade item one of a kind, just like you!