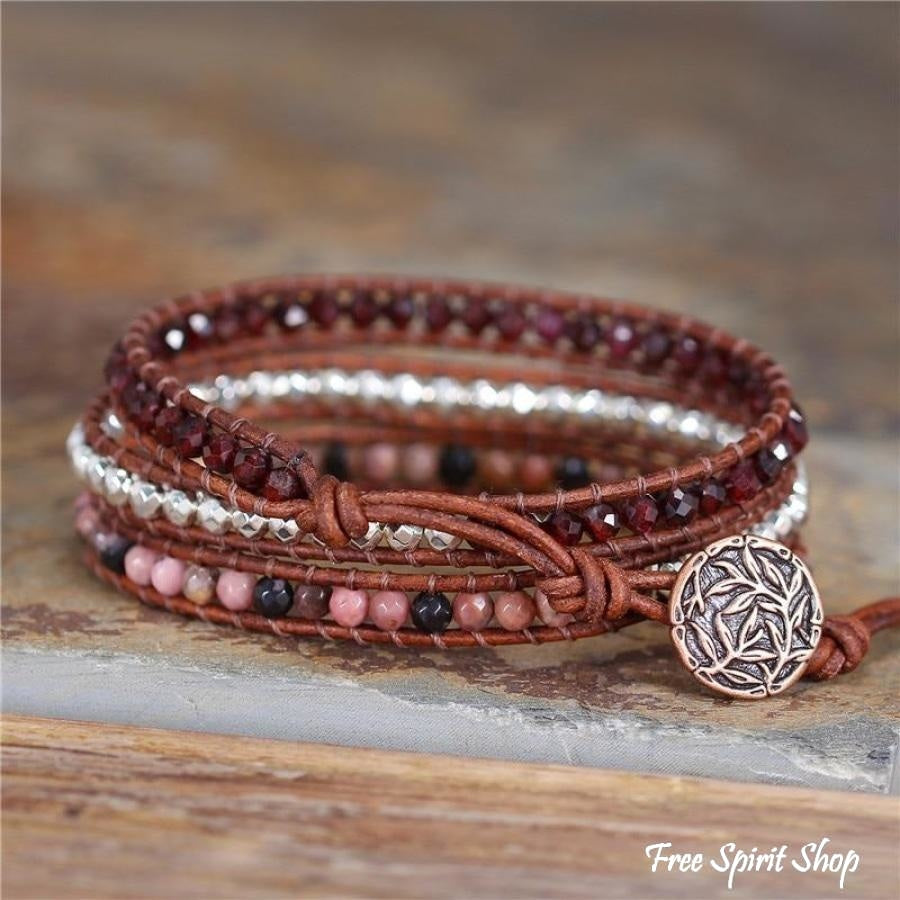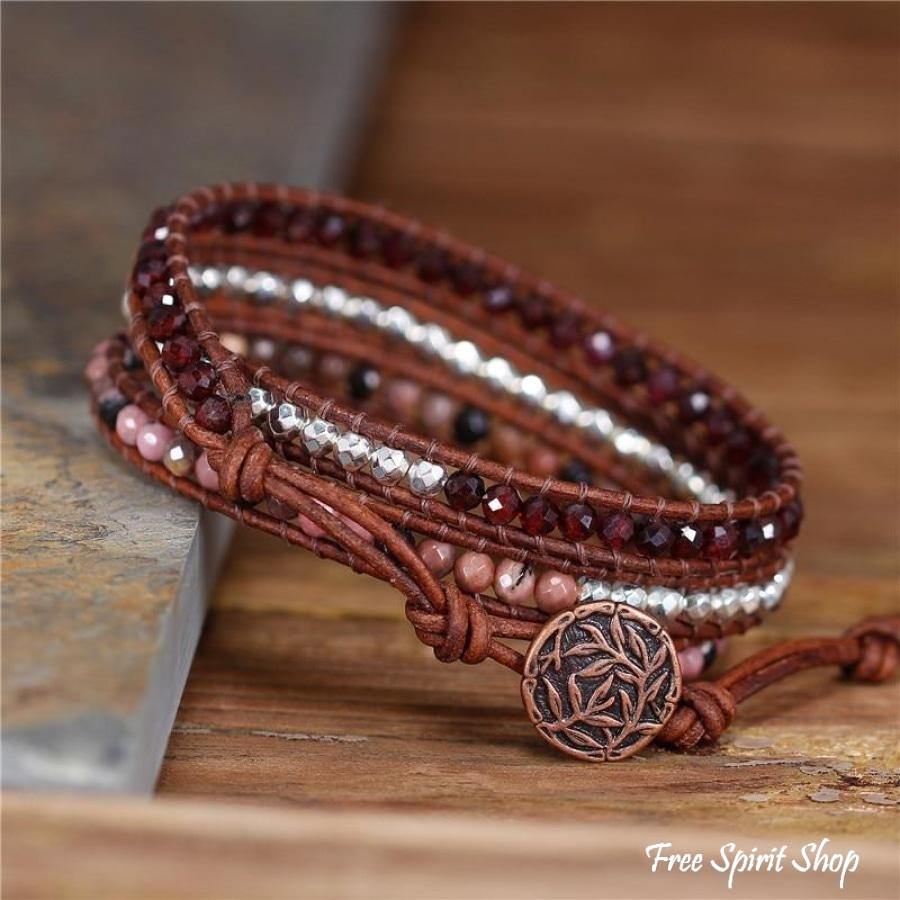 Natural Garnet & Rhodonite Beaded Wrap Bracelet
This wonderful chakra balancing bracelet is beautifully handmade with natural semi-precious Rhodonite and Garnet gemstone beads.  This wrap bracelet is made with natural leather and the total length is approximately 50 cm (19.6 inches) and can be adjusted to our wrist size via the different 3 closures. 
On the emotional level, Rhodonite is one of the strongest crystals for clearing psychic wounds in the heart or mind.  Rhodonite is the Stone of Forgiveness and it will help you to let go of any pain from a past relationship with an attitude of love and forgiveness. Rhodonite helps to balance the emotions and calm impatience. Rhodonite can enhance power in those who have truly altruistic intentions.
Garnet cleanses and re-energises the chakras. It has the power to purify the energies in your body by getting rid of the toxins and restoring your body to its revitalized and re-energized state. It's a stone that you must have if you want to achieve or regain your balance, if you want to feel safe and protected, and if you want to harness your inner strength. Garnet is also a gem at enhancing the laws of attraction, it opens the heart and bestows self-confidence.
*Since gemstones are natural materials, stone colors and shape may vary slightly from the picture, making this beautiful handmade item unique just like you!

All our wrap bracelets can be customized with non-leather materials :) Please contact us at contact@free-spirit-shop.com with your order number after placing an order and we will be happy to make your bracelet(s) vegan.