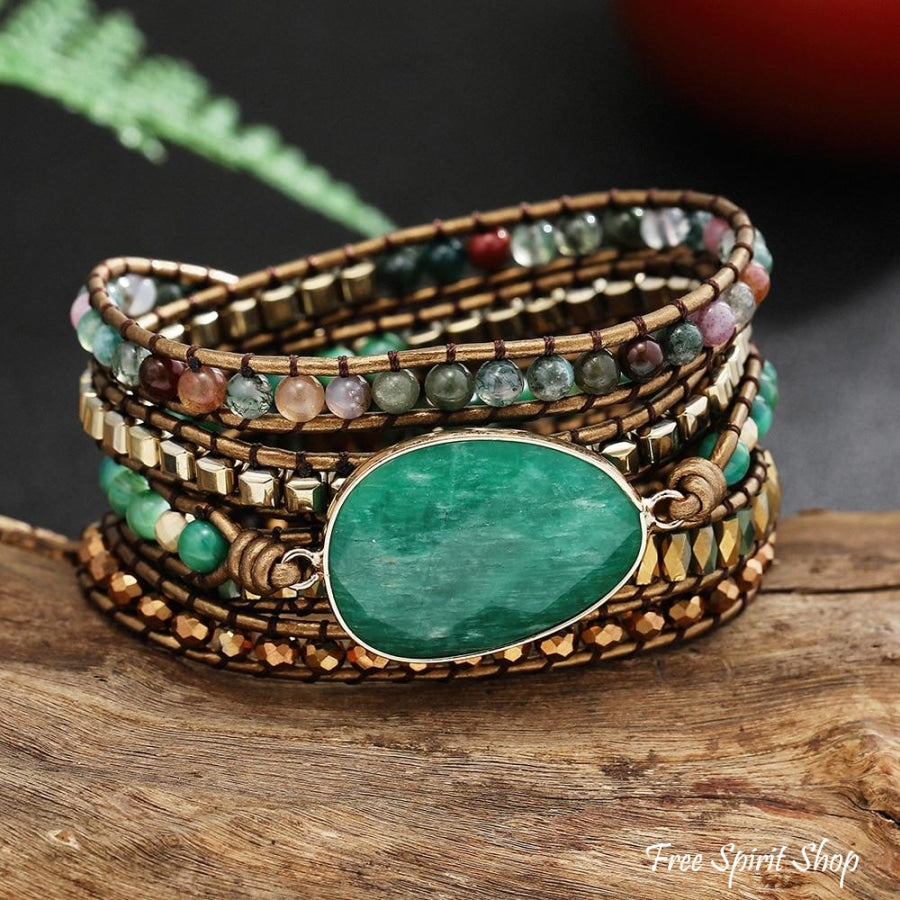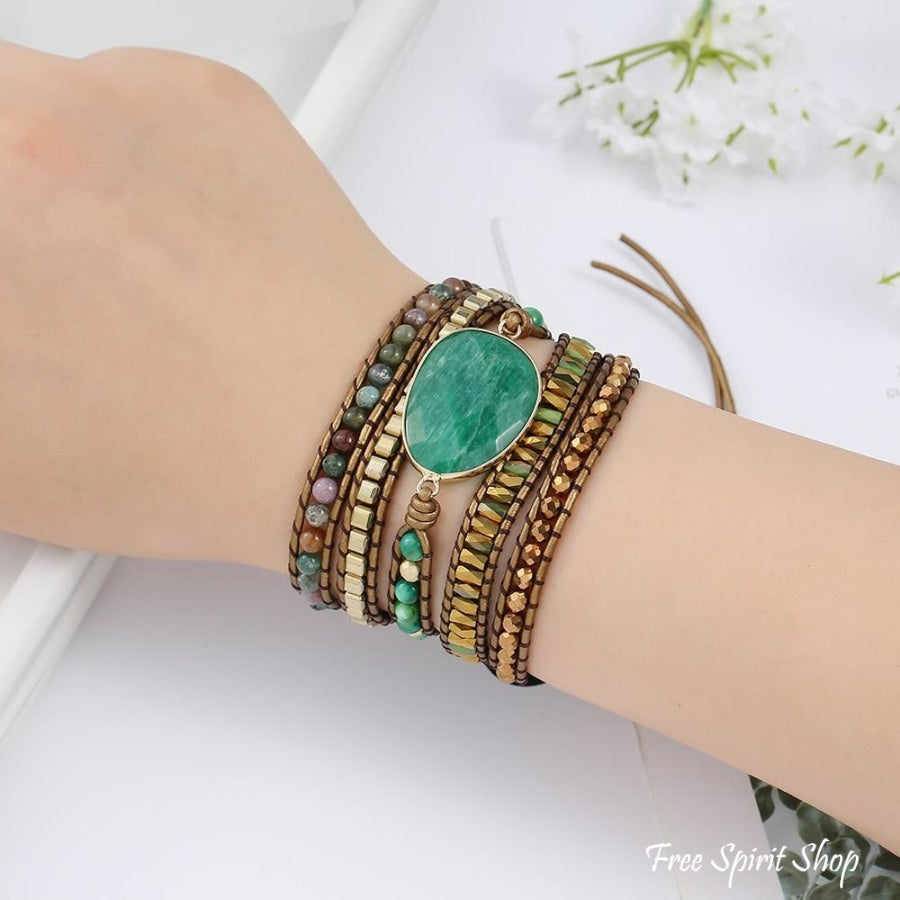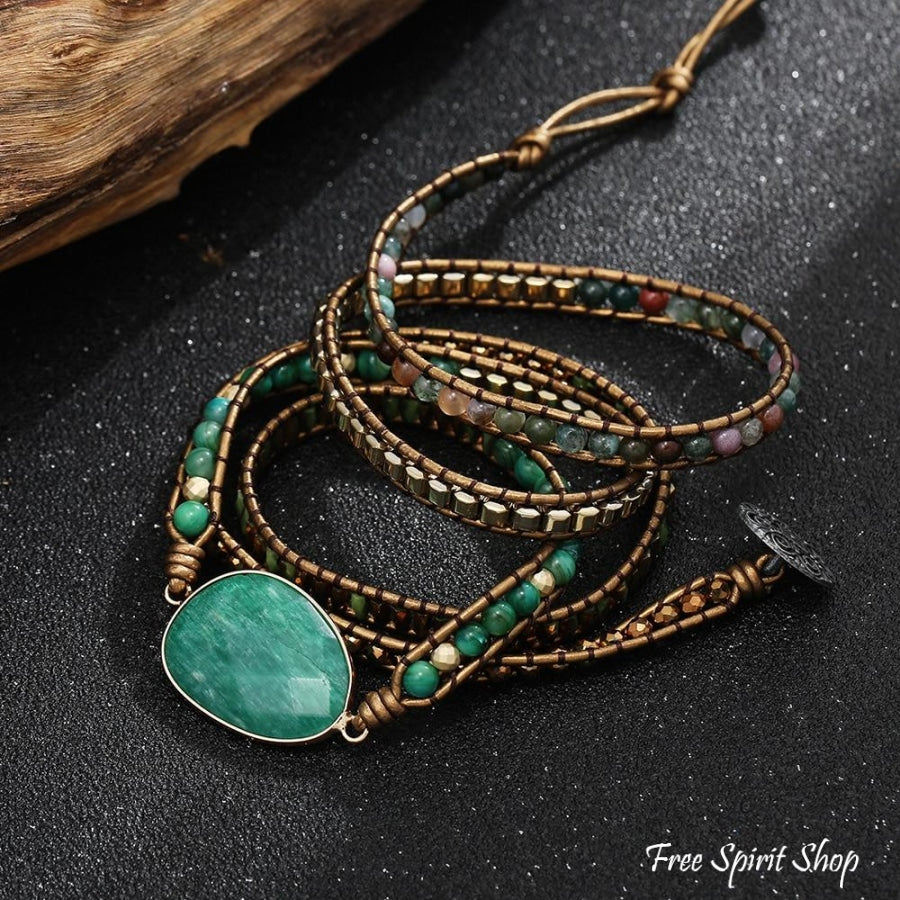 Natural Green Aventurine & Indian Agate Beaded Wrap Bracelet
Bring balance and harmony into your life with this wonderful natural stone wrap bracelet. This splendid beaded wrap bracelet is beautifully handmade with natural Indian Agate & Green Aventurine gemstone beads. Size is around 33.5 inches (85 cm) and is adjustable via the three closures.
Indian Agate is an excellent stone for rebalancing and harmonising body, mind and spirit. It cleanses and stabilises the aura, eliminating and transforming negativity. Agate enhances mental function, improving concentration, perception and analytical abilities. It soothes and calms, healing inner anger or tension and creates a sense of security and safety.
Aventurine helps calm and relax fiery emotions, allowing one to be less affected by external influences and to be more in control and at peace within oneself. It provides better focus and concentration, and lends the courage needed to take an honest look at how one's thoughts and actions have affected their current reality, and how best to move forward in improving or continuing those patterns. The Metaphysical power of Aventurine will activate  and cleanse the throat and third eye chakra. This is the reason meditating with it allows us to connect with our inner self and recognize our own psychic abilities.