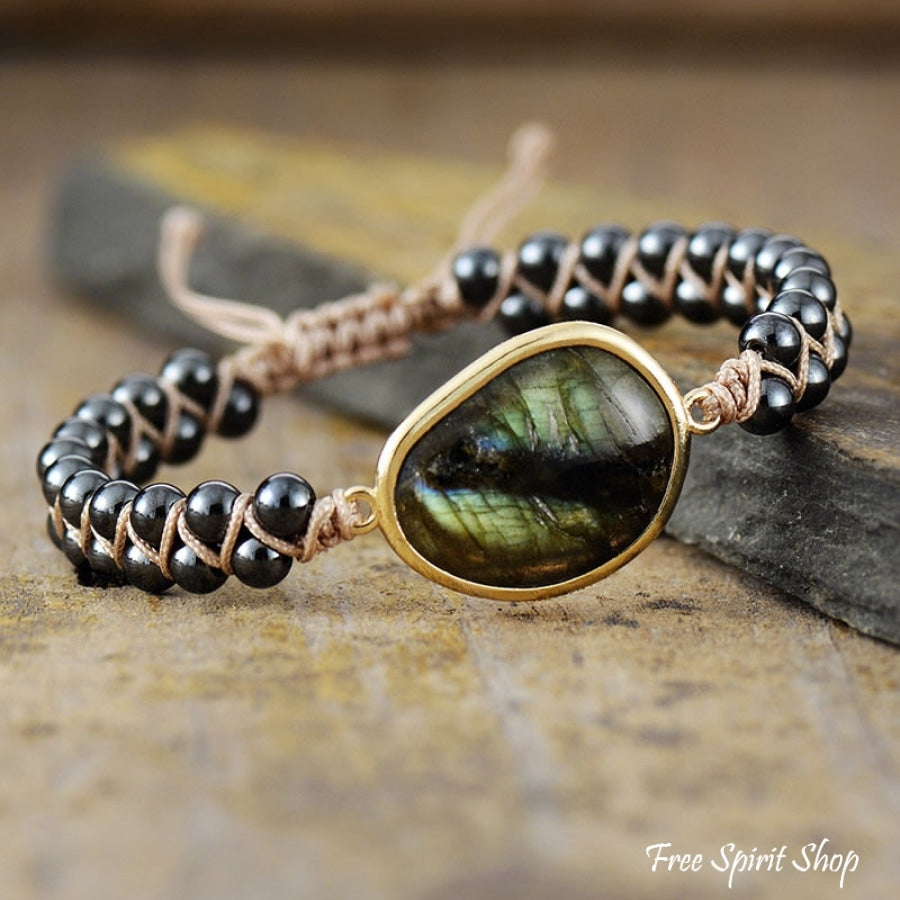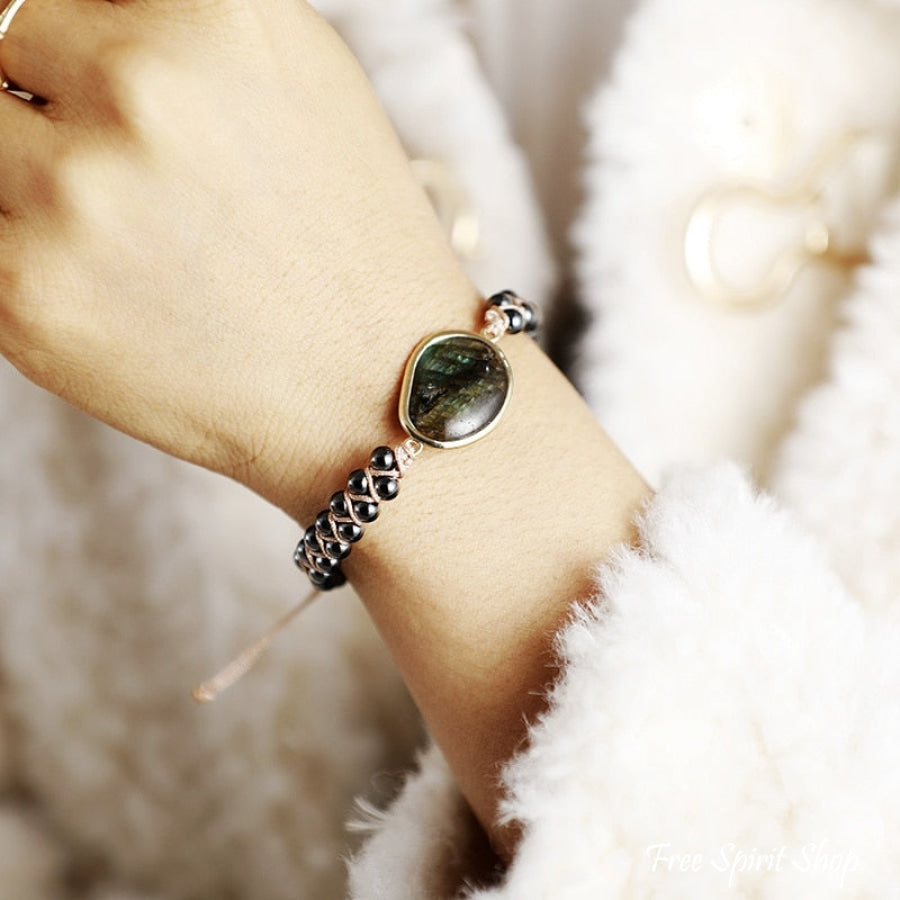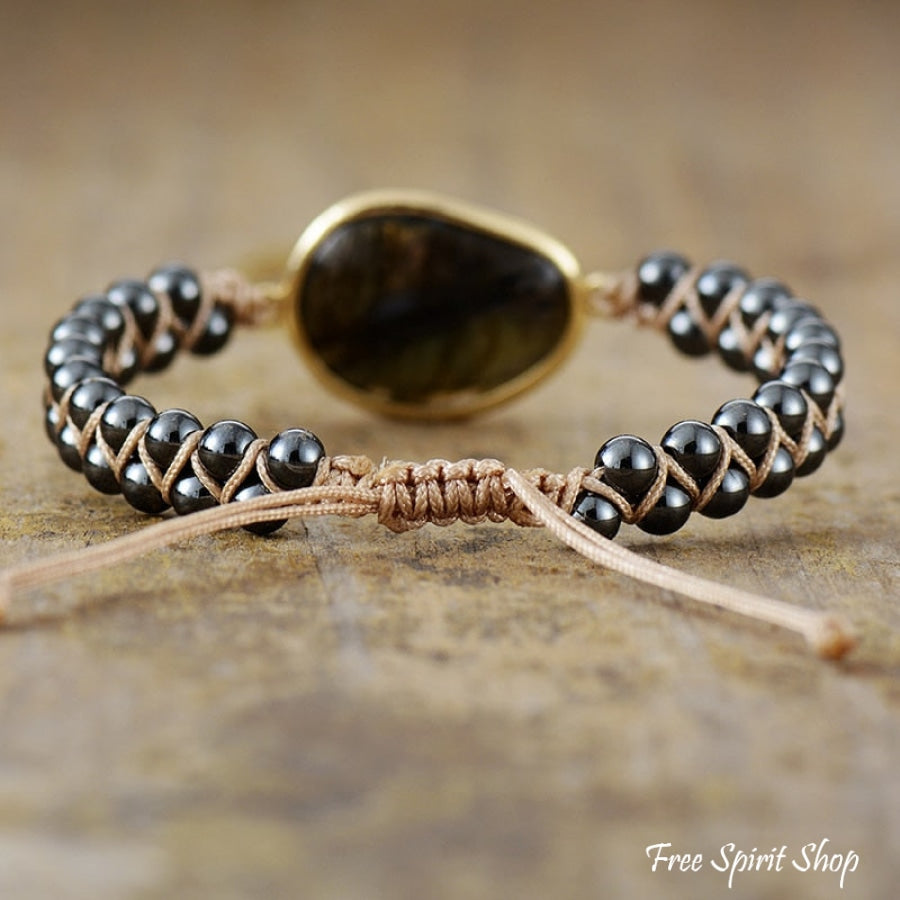 Natural Hematite & Labradorite Braided Bead Bracelet
This splendid bracelet is carefully handmade with natural Hematite and Labradorite gemstone beads. Two sizes available: small-medium (6-10 inches or 17cm) and medium-large (7-11 inches or 19cm). Each bracelet is fullly adjustable.
Labradorite is the most powerful protector of the mineral kingdom, creating a shielding force throughout the aura and strengthening natural energies from within. It protects against the negativity and misfortunes of this world, and provides safe exploration into alternate levels of consciousness and in facilitating visionary experiences from the past or the future. 
Hematite is known as a 'stone for the mind', as it brings one incredible grounding and calm helping one to focus and organize the mind. Particularly useful and effective at grounding and protecting, Hematite will harmonize one's mind, body and spirit. Hematite is said to prevent negative energies from entering the aura, allowing harmony in one's body. The energy of these stones have a strong physical grounding energy, that vibrates strongly at the base or root chakra, and they are known for their action to provide pain relief.