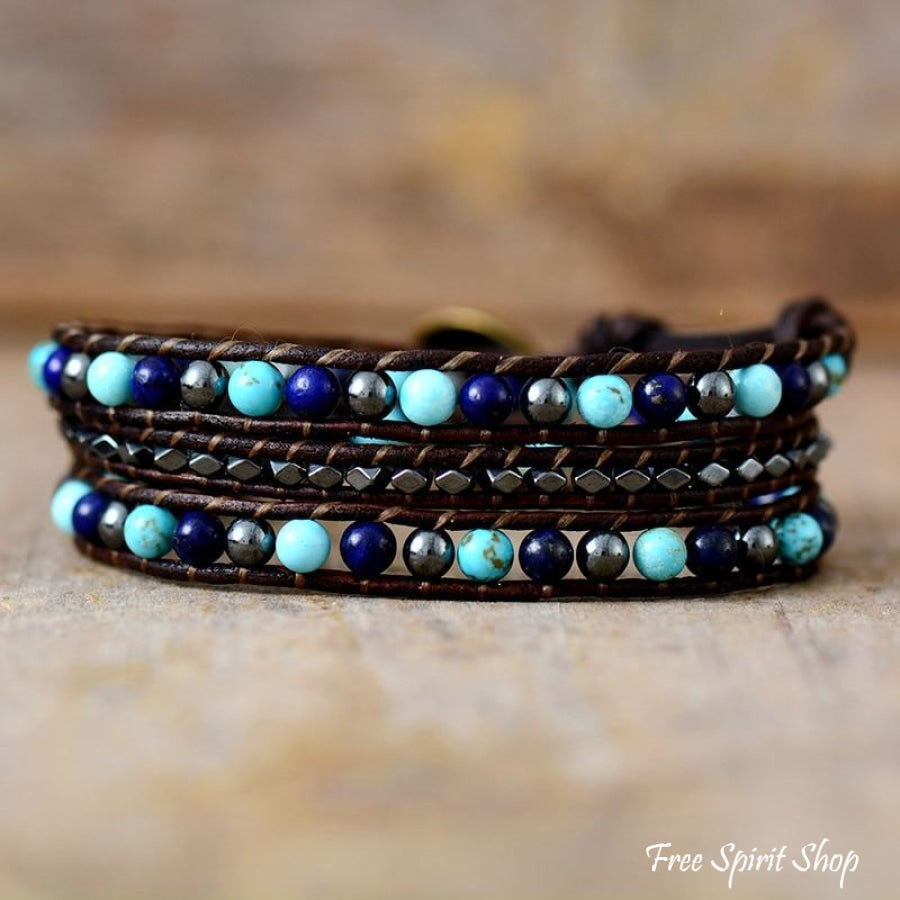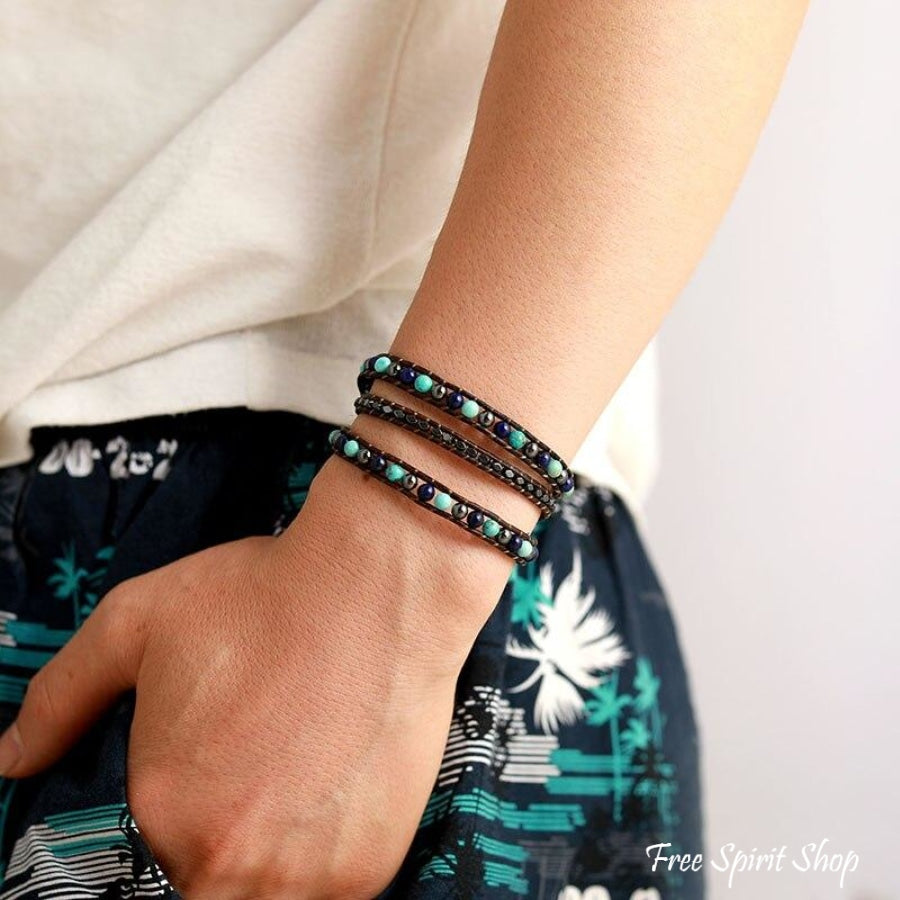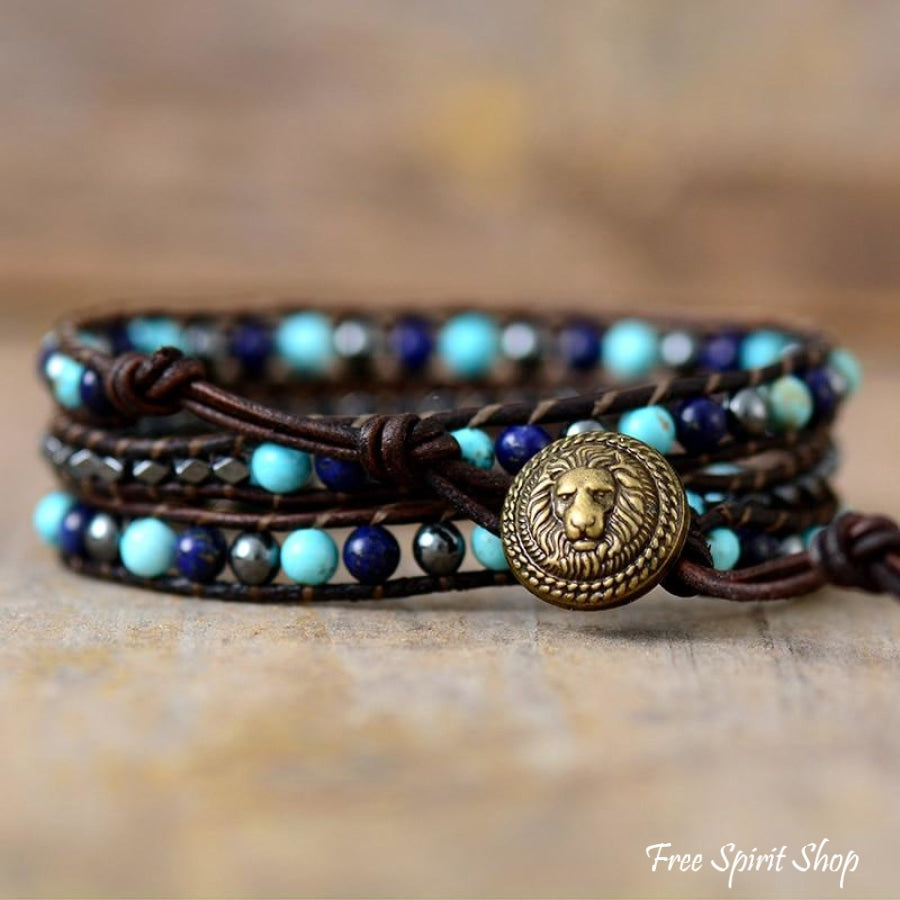 Natural Hematite & Mixed Bead Wrap Bracelet
This splendid 3 layer gemstone wrap bracelet is carefully handmade with natural Hematite gemstones and mixed beads. The wrap is mounted on genuine leather. Two sizes available: Women size is around 19.7 inches and is adjustable;  Men Size is around 22 inches and is adjustable.
Hematite is known as a 'stone for the mind', as it brings one incredible grounding and calm helping one to focus and organize the mind. Particularly useful and effective at grounding and protecting, Hematite will harmonize one's mind, body and spirit. Hematite is said to prevent negative energies from entering the aura, allowing harmony in one's body. The energy of these stones have a strong physical grounding energy, that vibrates strongly at the base or root chakra, and they are known for their action to provide pain relief.
♡ To our Vegan community: our gemstone wrap bracelets can be made with cord on request. ♡
*Since gemstones are natural materials, stone colors and shape may vary slightly from the picture, making this beautiful handmade item unique just like you!