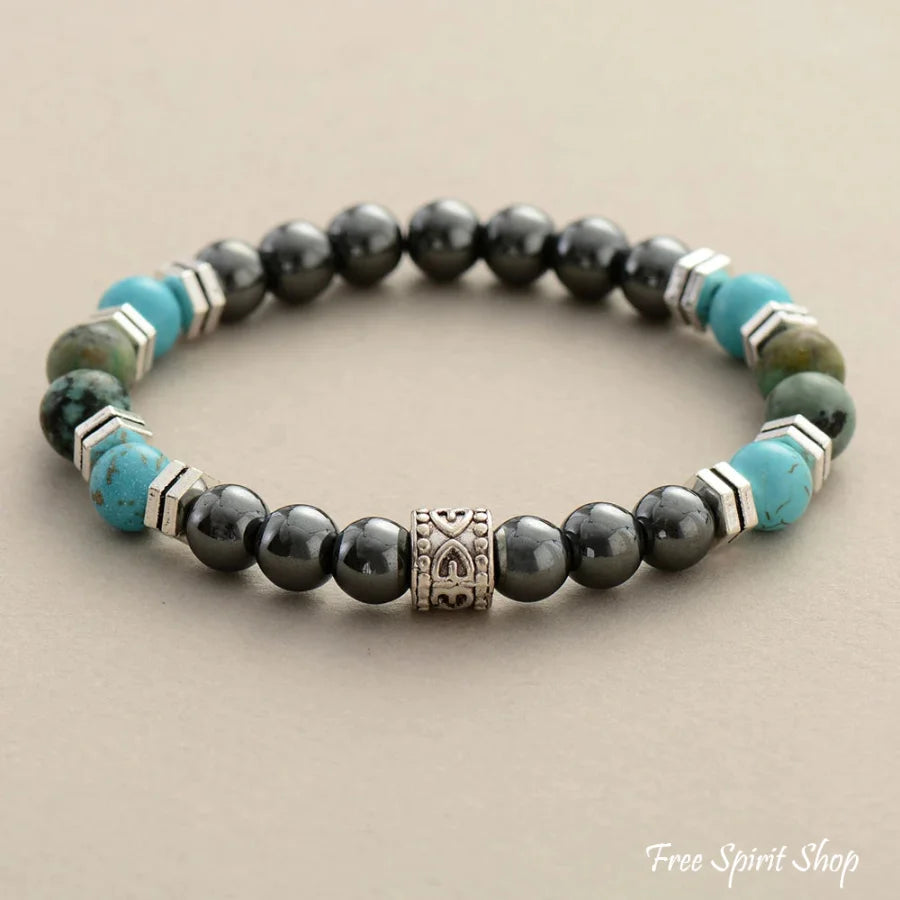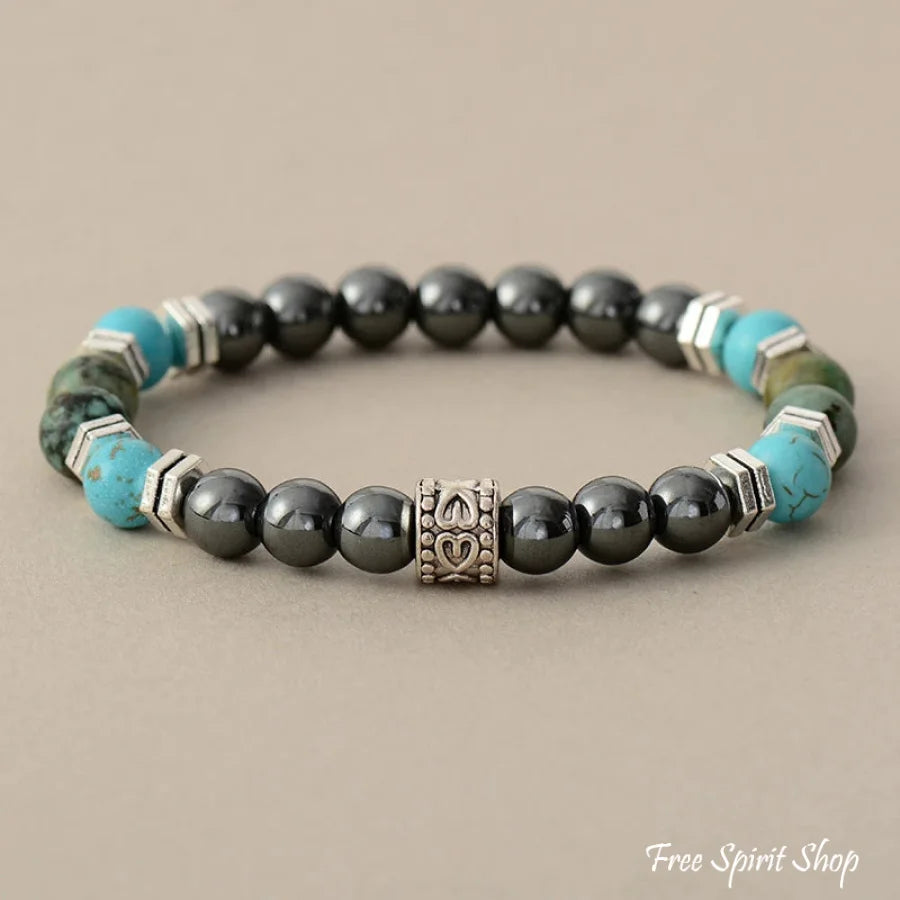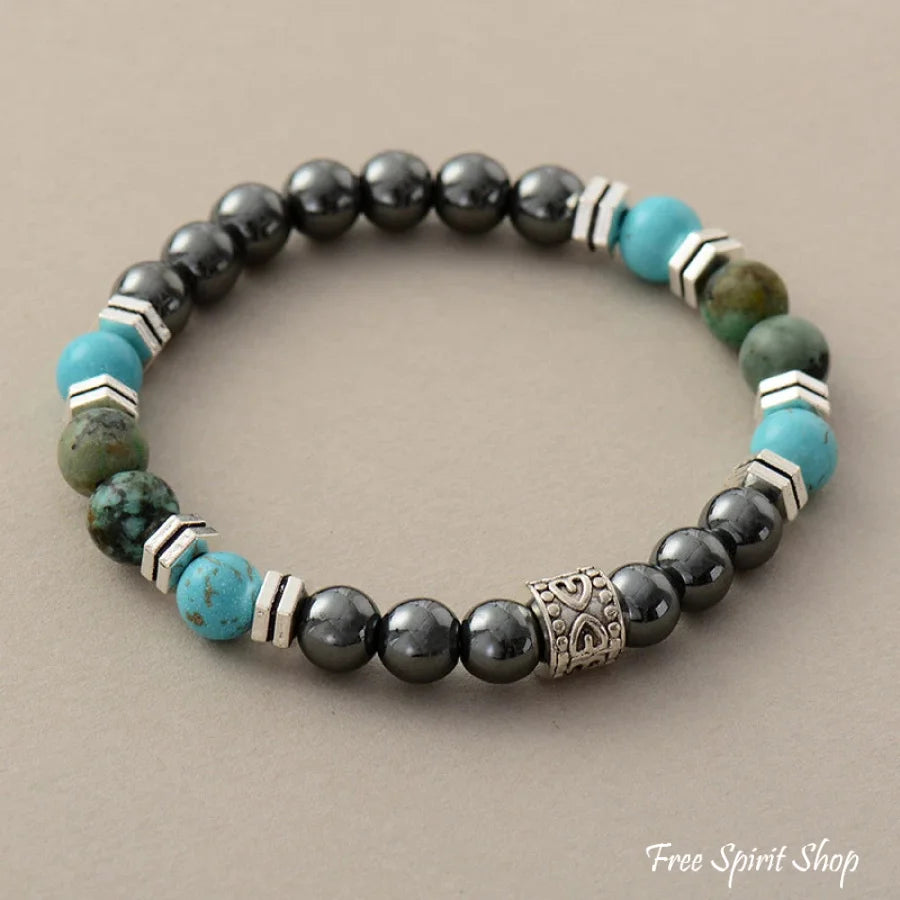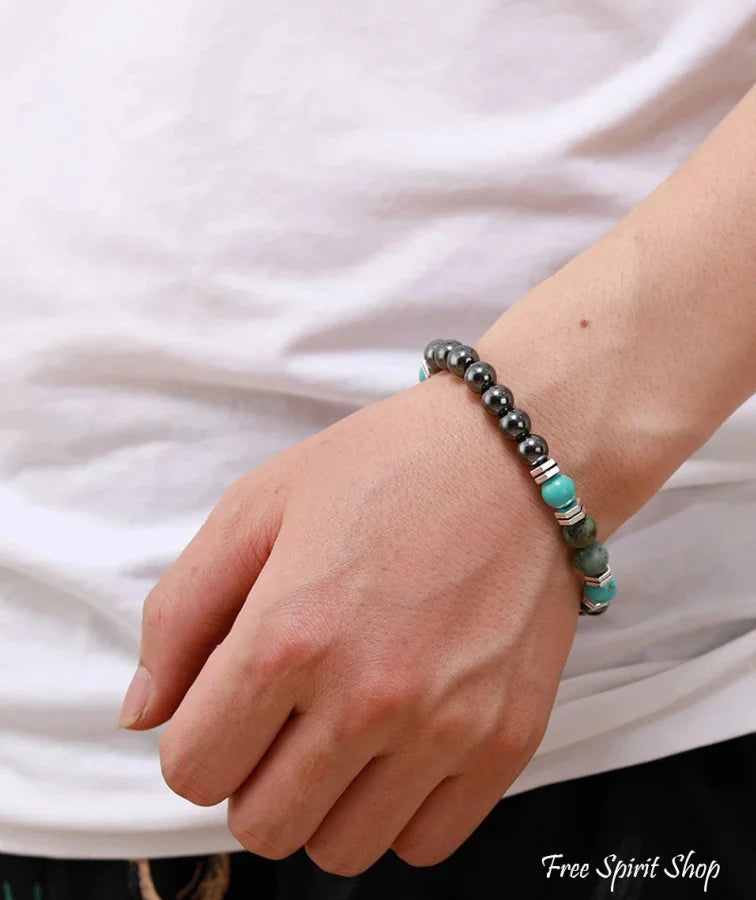 Natural Hematite & Turquoise Bead Bracelet
Bring protection and inner peace into your life with this splendid gemstone bead bracelet. It is carefully handmade with natural Hematite, Turquoise and African Turquoise gemstone beads. Two sizes available: men size (19.5cm) and women size (18.5 cm). 
Turquoise has been used as a purification stone. It dispels negative energy and clears electromagnetic smog. This gemstone also provides protection against environmental pollutants. It balances and aligns all the chakras, attuning the physical body to the spiritual.
Hematite is known as a 'stone for the mind', as it brings one incredible grounding and calm helping one to focus and organize the mind. Particularly useful and effective at grounding and protecting, Hematite will harmonize one's mind, body and spirit. Hematite is said to prevent negative energies from entering the aura, allowing harmony in one's body. The energy of these stones have a strong physical grounding energy, that vibrates strongly at the base or root chakra, and they are known for their action to provide pain relief.