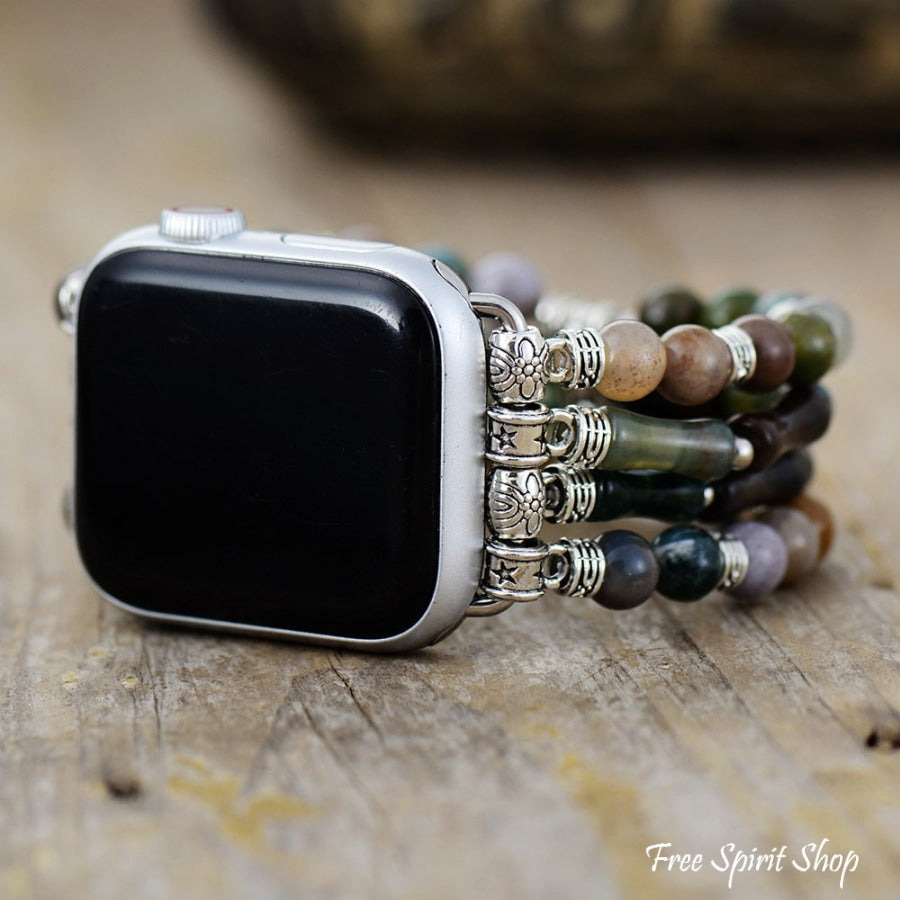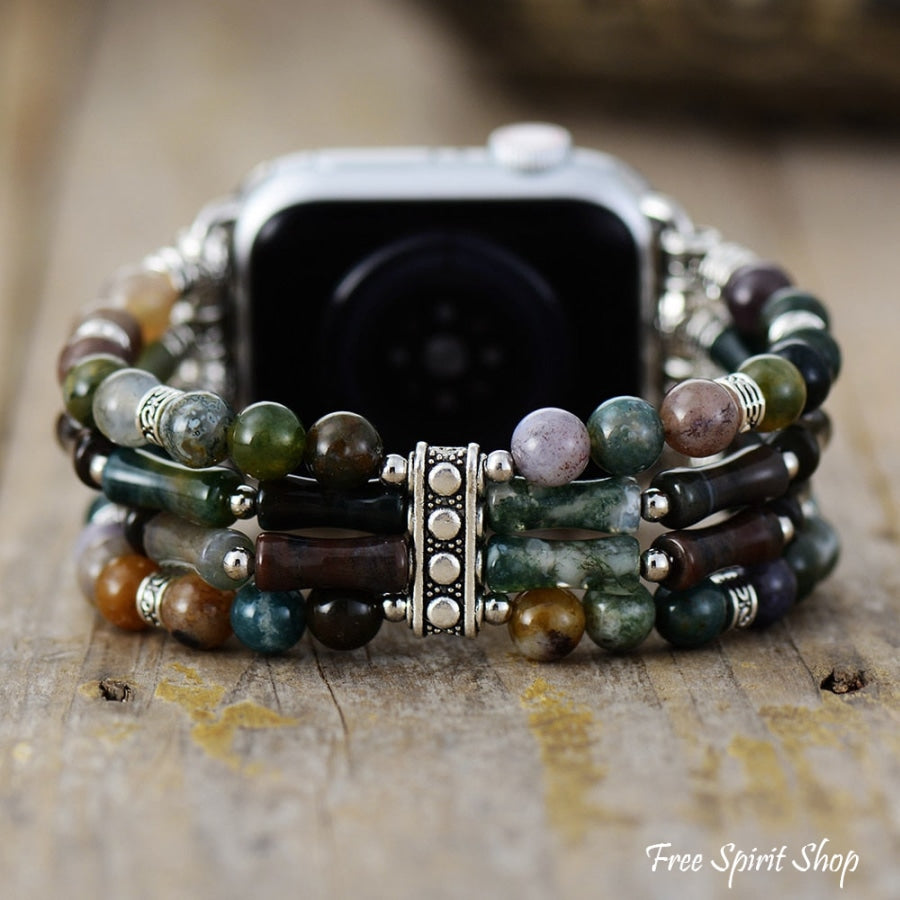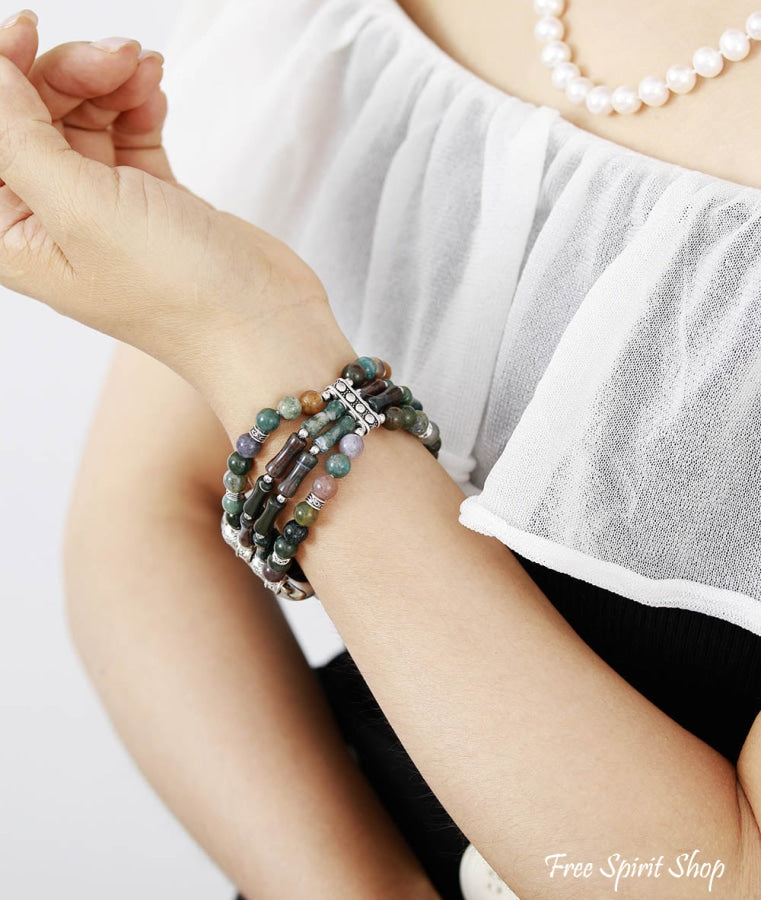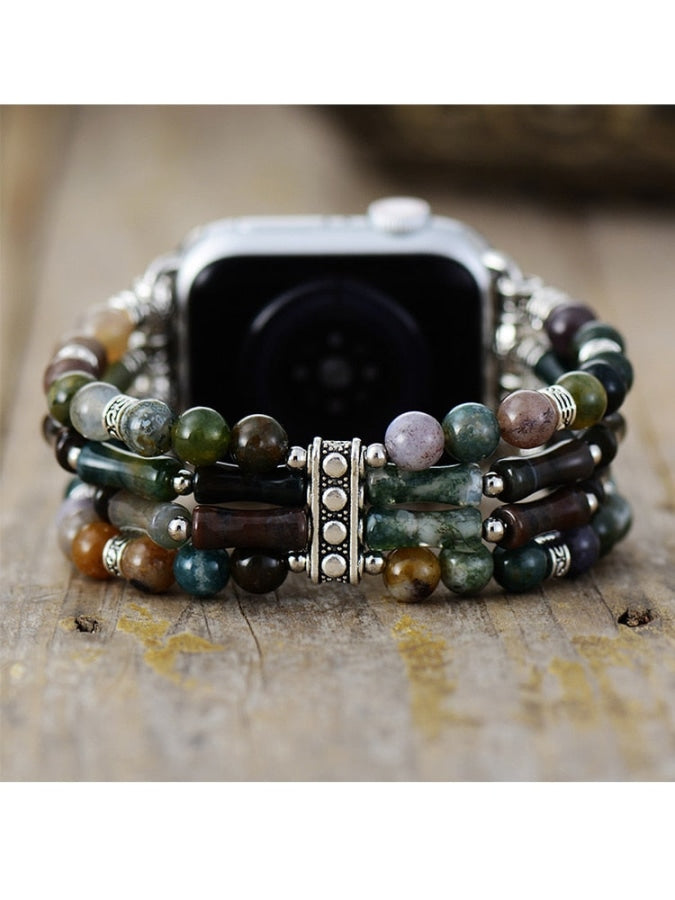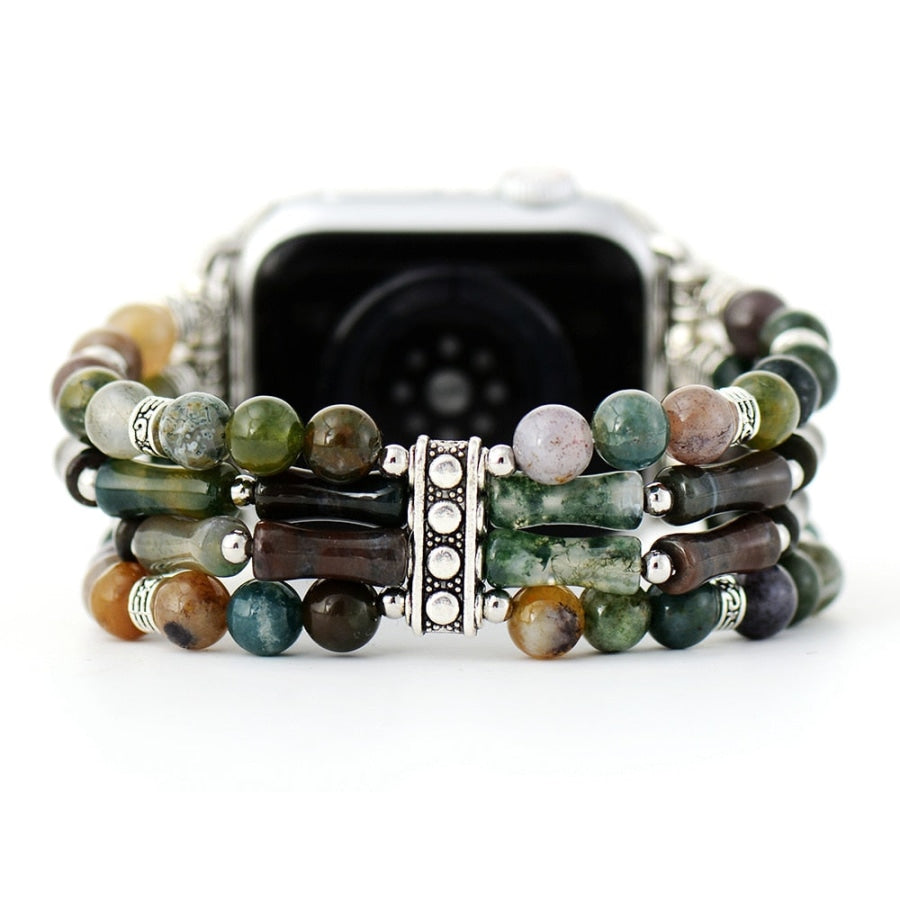 Natural Indian Agate Elastic Beaded Apple Watch Band
Watch Face Size:
38-41mm Watch Face
Wrist Size:
Small (around 5.5 inch or 14-15cm wrists)
Upgrade your Apple watch with this unique beaded gemstone Apple watch band. This splendid beaded Apple watch strap is beautifully handmade with Indian Agate stone beads. Three sizes available: small (around 5.5 inch or 14-15cm wrists), medium (around 6-6.5 inch or 15.5-16.5cm wrists) and large (around 7 inch or 17-18cm wrists). The band is mounted on elastic. This beaded Apple watch band is compatible with 38mm - 45mm Apple Watch faces. Vegan friendly!
Agate is an excellent stone for rebalancing and harmonising body, mind and spirit. It cleanses and stabilises the aura, eliminating and transforming negativity. Agate enhances mental function, improving concentration, perception and analytical abilities. It soothes and calms, healing inner anger or tension and creates a sense of security and safety.