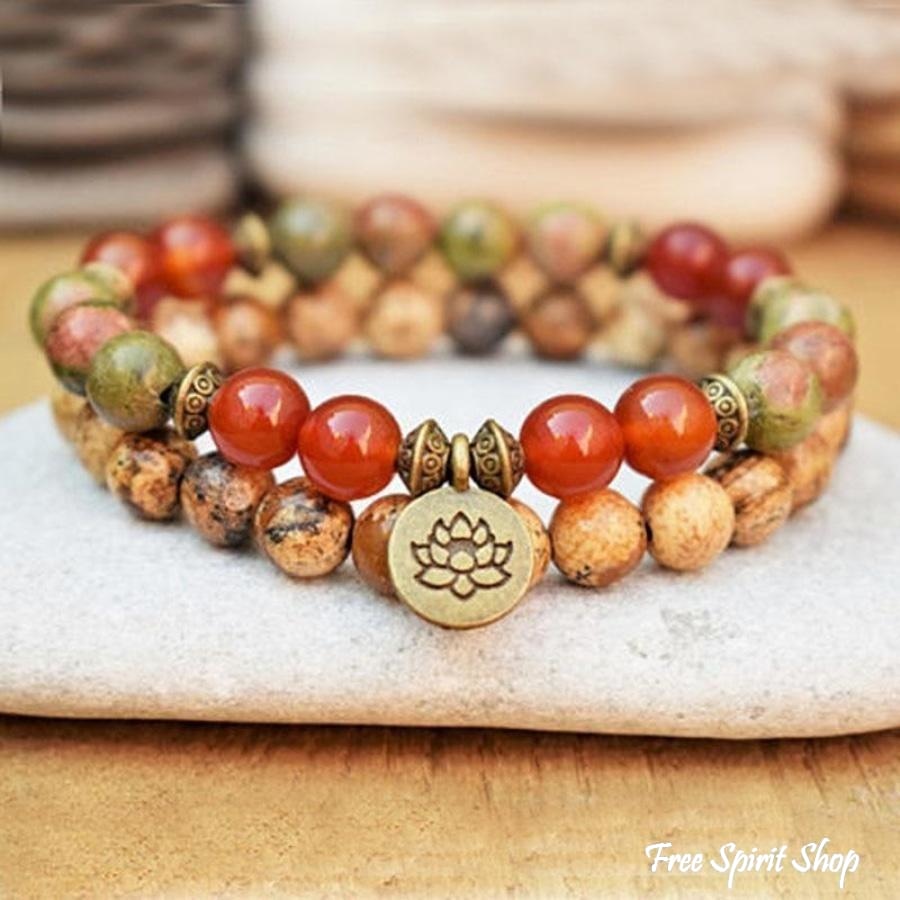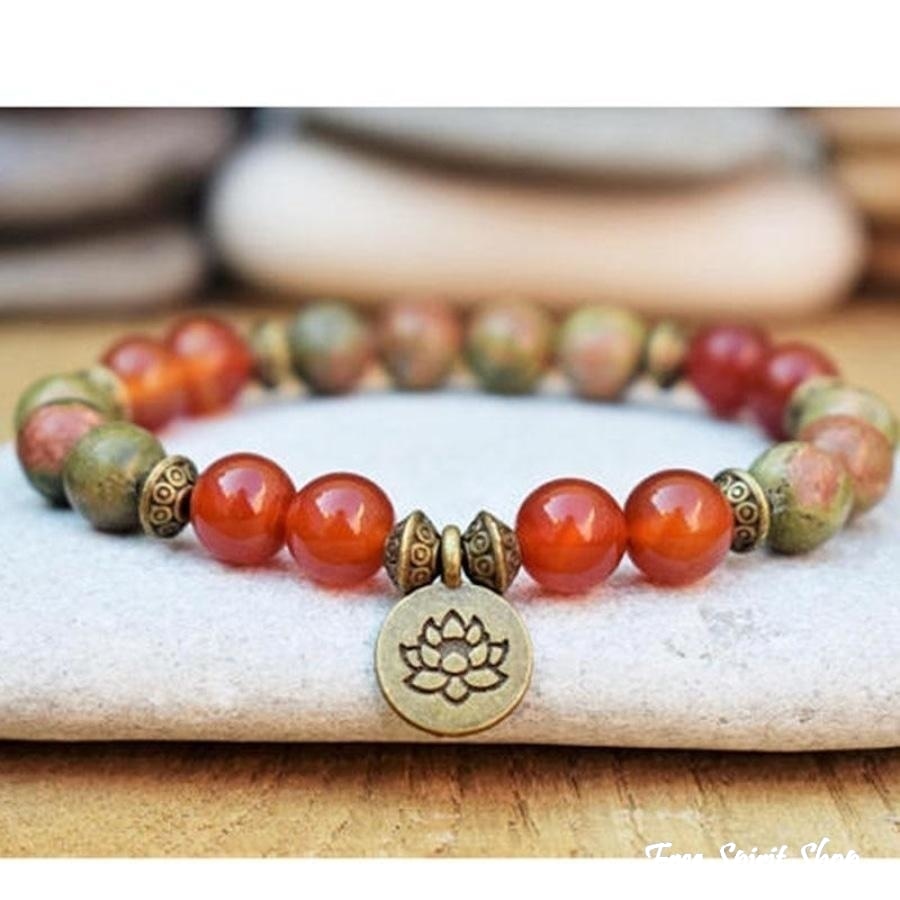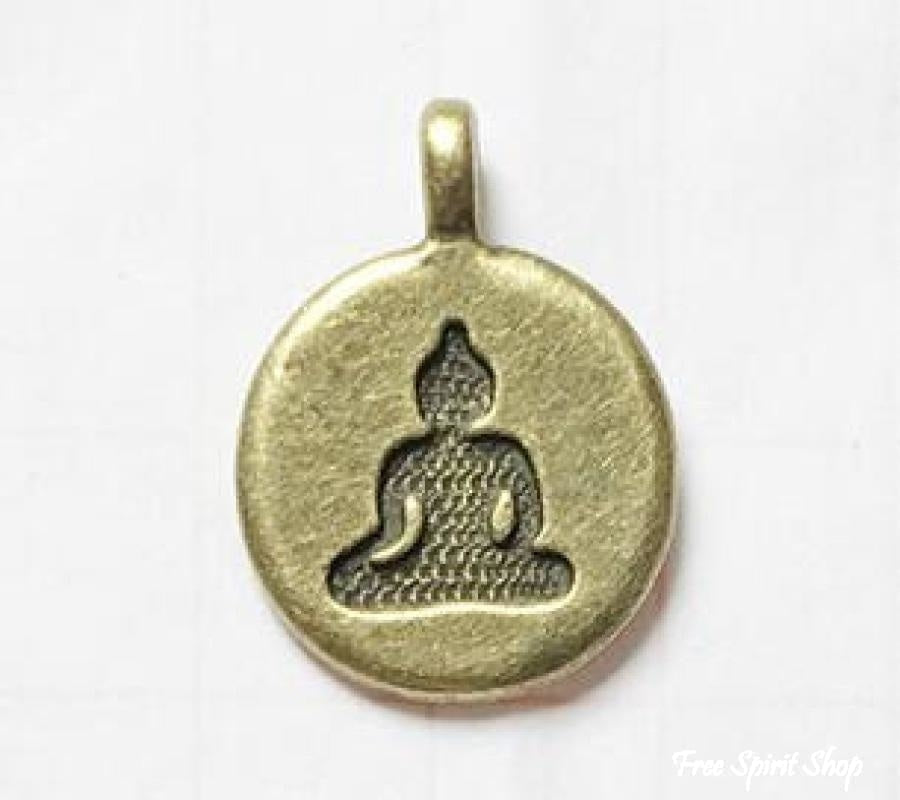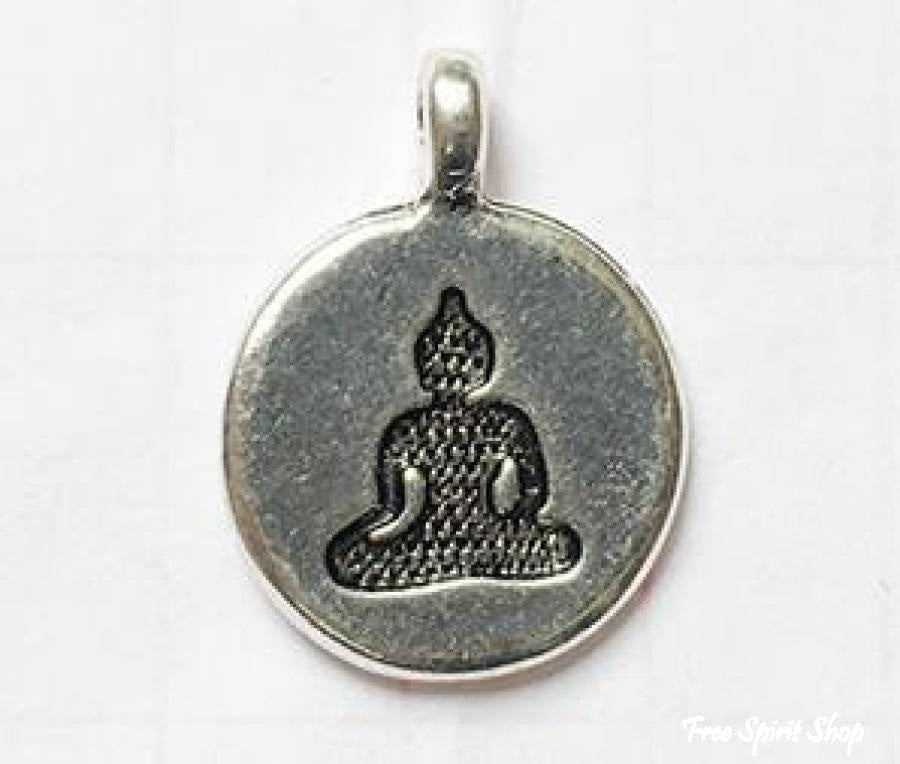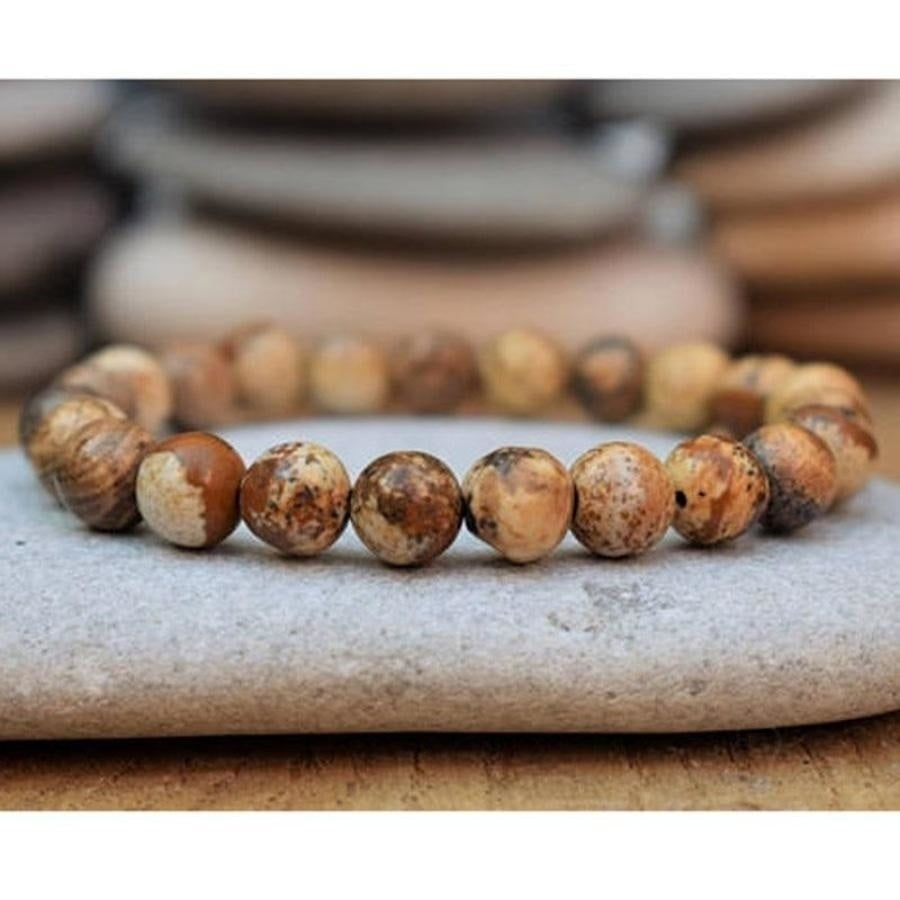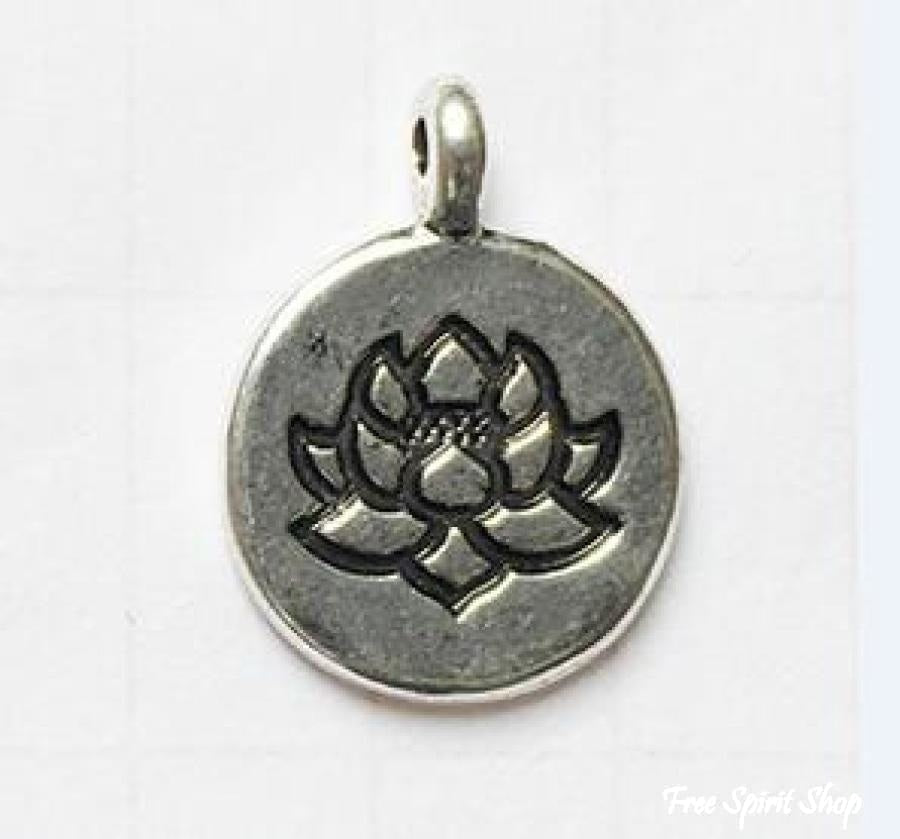 Natural Jasper & Carnelian Mala Bead Bracelets
These two splendid mala bracelets are carefully handmade natural Jasper, Unakite and Carnelian stone beads and a spiritual charm. Pick your favorite charm: Lotus Flower, Buddha or Ohm symbol.  Elastic. Length is 19 cm. Two bracelets included. 
Jasper is a very nourishing, warm and protective stone no matter what colour you find the jasper in - be it yellow, green, blue, purple or the deep earthy red. Jaspers are the nurturers, the healers and the spirit stones of courage and wisdom. They all carry a strong connection to the Earth's energy, making the jasper healing properties very beneficial for grounding, stability and strength.
Carnelian is a stone of motivation, clarification and action. It promotes self-confidence, courage and inner-peace. This power stone stimulates ambition and drive, so it will aid you in manifesting what you require to move onto your desired path forward in life. Carnelian stones will energize the physical body, and give you the vitality to take the actions you need to take. Carnelian, in its beautiful shades of orange, stimulates the Sacral Chakra, or Second Chakra which controls the flow of information from the body to the mind and from the mind to the body. Carnelian, in shades of red, is also a powerful ally in healing Base Chakra blockages and trauma.