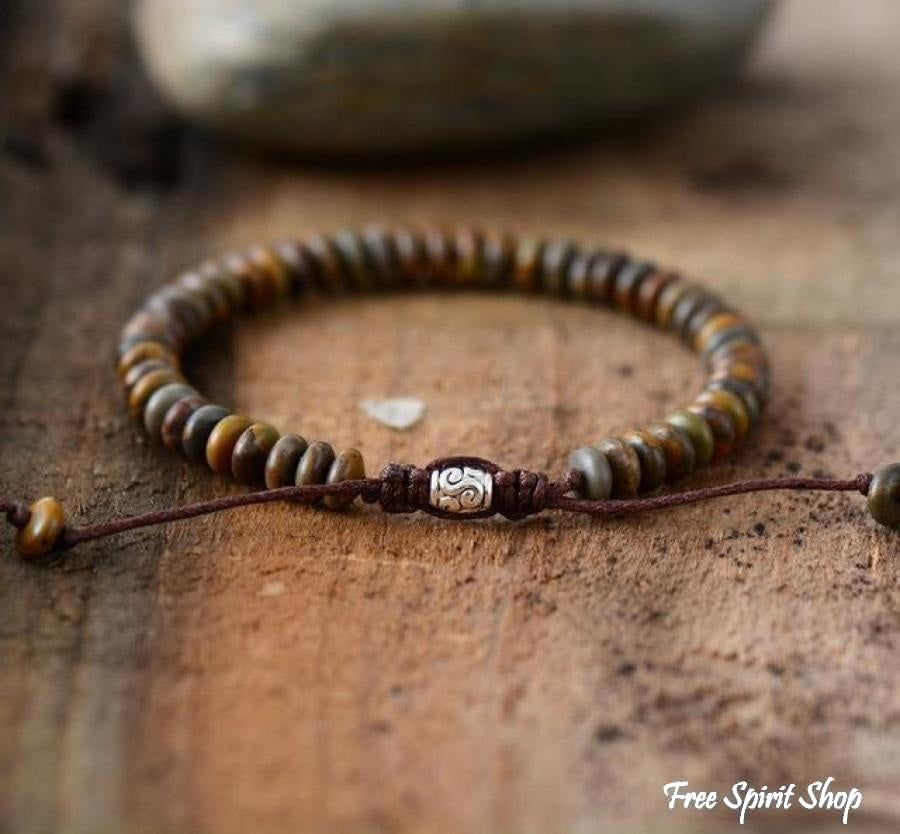 Natural Jasper Disc Shaped Beads Shamballa Bracelet
This splendid bracelet is carefully handmade with Natural Jasper semi-precious gemstones. The Beads are made in a disc shape. Two sizes available: woman 18 cm or man 20 cm.
The meaning of jasper stone is in the essence of its energy. Jasper is a very nourishing, warm and protective stone no matter what colour you find the jasper in - be it yellow, green, blue, purple or the deep earthy red. Jaspers are the nurturers, the healers and the spirit stones of courage and wisdom. They all carry a strong connection to the Earth's energy, making the jasper healing properties very beneficial for grounding, stability and strength.