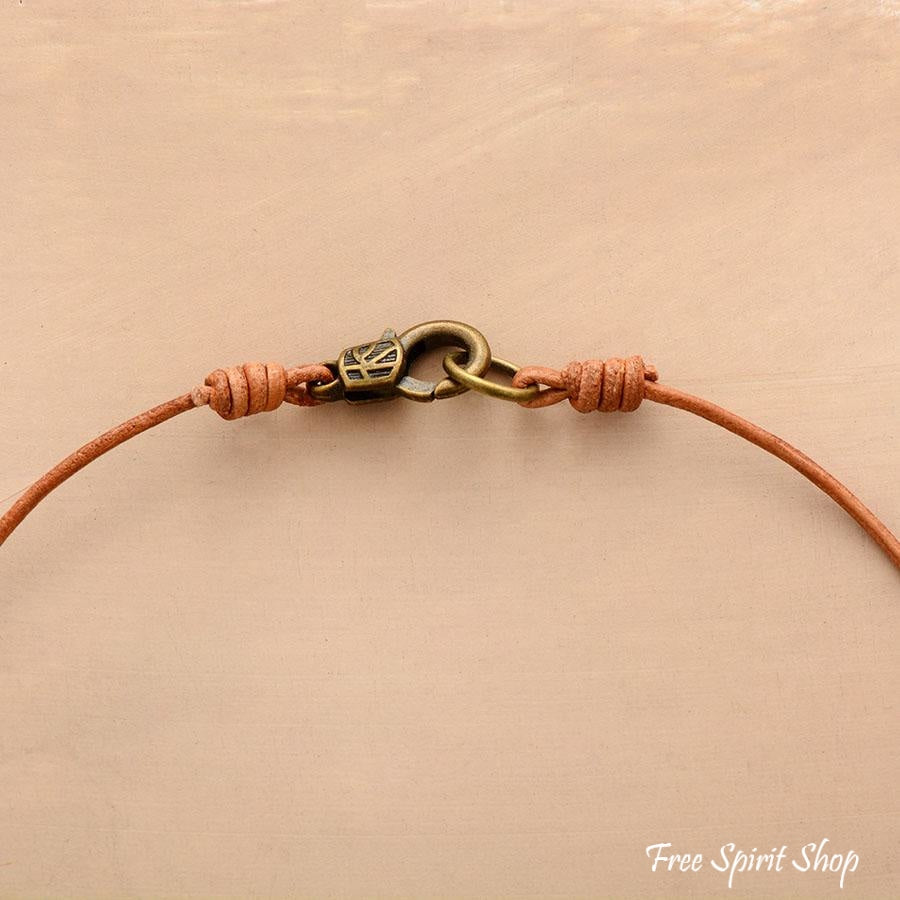 Natural Labradorite Amazonite & Pyrite Stone Leather Necklace
This wonderful boho style necklace is carefully handmade with genuine leather and 3 natural stone charms made of natural Amazonite, Pyrite and Labradorite gemstones. 
Amazonite is a soothing stone. Wear it and you will immediately feel a sense of inner peace and balance. Amazonite is a mint green to aqua green stone said to be of truth, honor, communication, integrity, hope, and trust. It is said to enhance intuition, psychic powers, creativity, intellect, and psychic ability. Amazonite is often associated with the throat chakra, and as such, said to be beneficial to communication. It is also associated strongly with the third eye chakra. It is said to align the physical and astral bodies. It is noted mystically to lessen stress and self-defeating behaviors by calming and building self-esteem. Amazonite is believe in crystal healing to heal emotional disturbances and the after effects of emotional trauma.
Pyrite is a very protective stone, shielding the user from negative energy of all kinds. Pyrite blocks energy leaks and mends auric tears. Carry Pyrite in your pocket to protect you from both environmental pollution and physical danger. Pyrite also promotes good physical health and emotional well-being.
Labradorite is the most powerful protector of the mineral kingdom, creating a shielding force throughout the aura and strengthening natural energies from within. It protects against the negativity and misfortunes of this world, and provides safe exploration into alternate levels of consciousness and in facilitating visionary experiences from the past or the future.