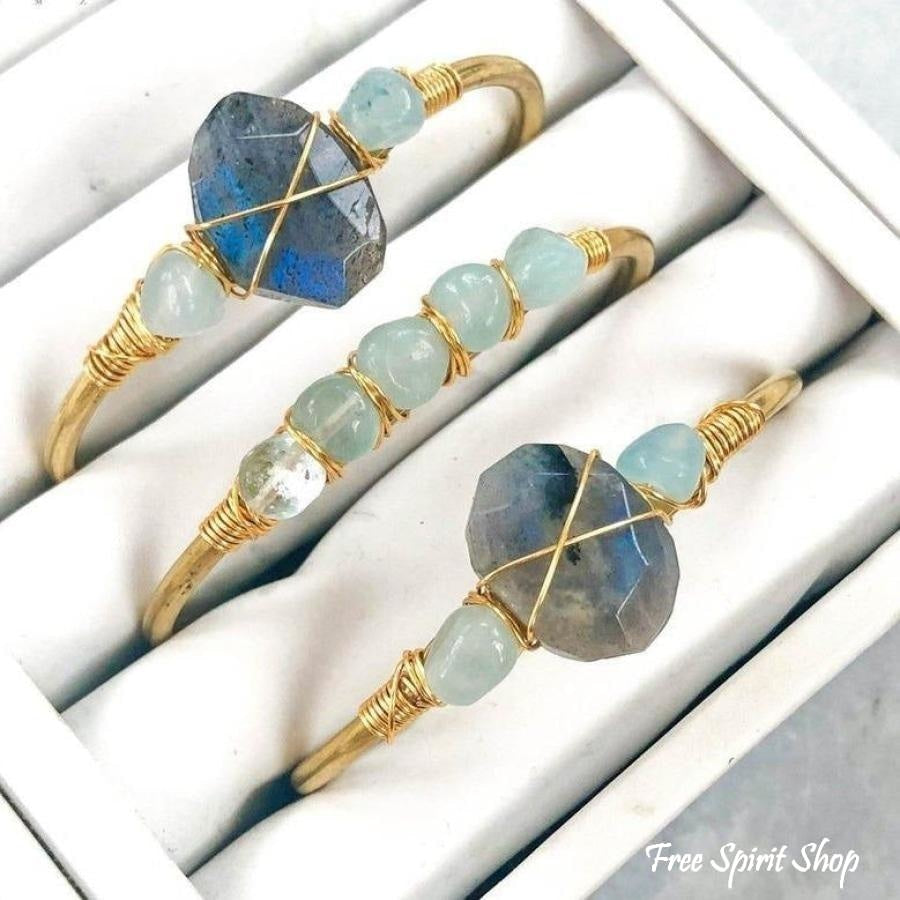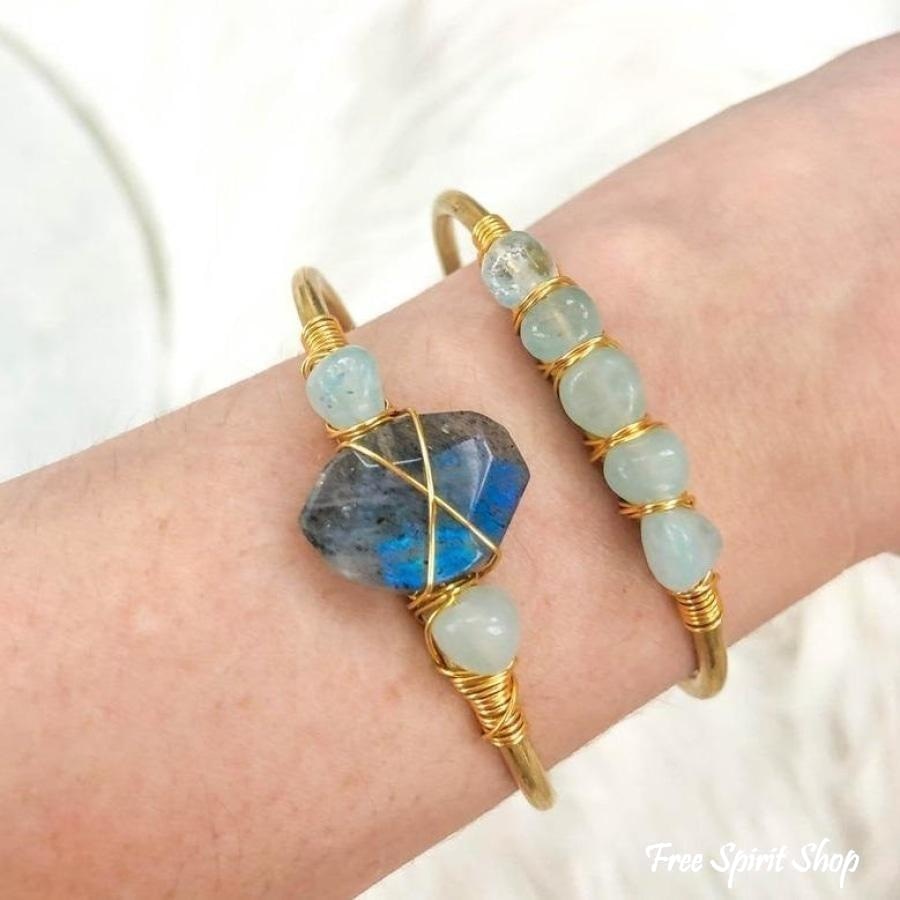 Natural Labradorite & Aquamarine Gold Cuff
This splendid gemstone cuff is carefully handmade with natural blue Labradorite and Aquamarine stones. The cuffs are adjustable to your wrist size. Select your preferred style in the drop-down menu above. 1
Labradorite is the most powerful protector of the mineral kingdom, creating a shielding force throughout the aura and strengthening natural energies from within. It protects against the negativity and misfortunes of this world, and provides safe exploration into alternate levels of consciousness and in facilitating visionary experiences from the past or the future. 

Aquamarine is the stone that will help you be in touch with your spiritual being. This stone is used in deep meditations. It has been called "Water of the Sea", because of its color. Aquamarine is calming, soothing, and cleansing, and inspires truth, trust and letting go. In ancient lore, Aquamarine was believed to be the treasure of mermaids, and was used by sailors as a talisman of good luck, fearlessness and protection. It was also considered a stone of eternal youth and happiness.
*Since gemstones are natural materials, stone colors and shape may vary slightly from the picture, making this beautiful handmade item unique just like you!