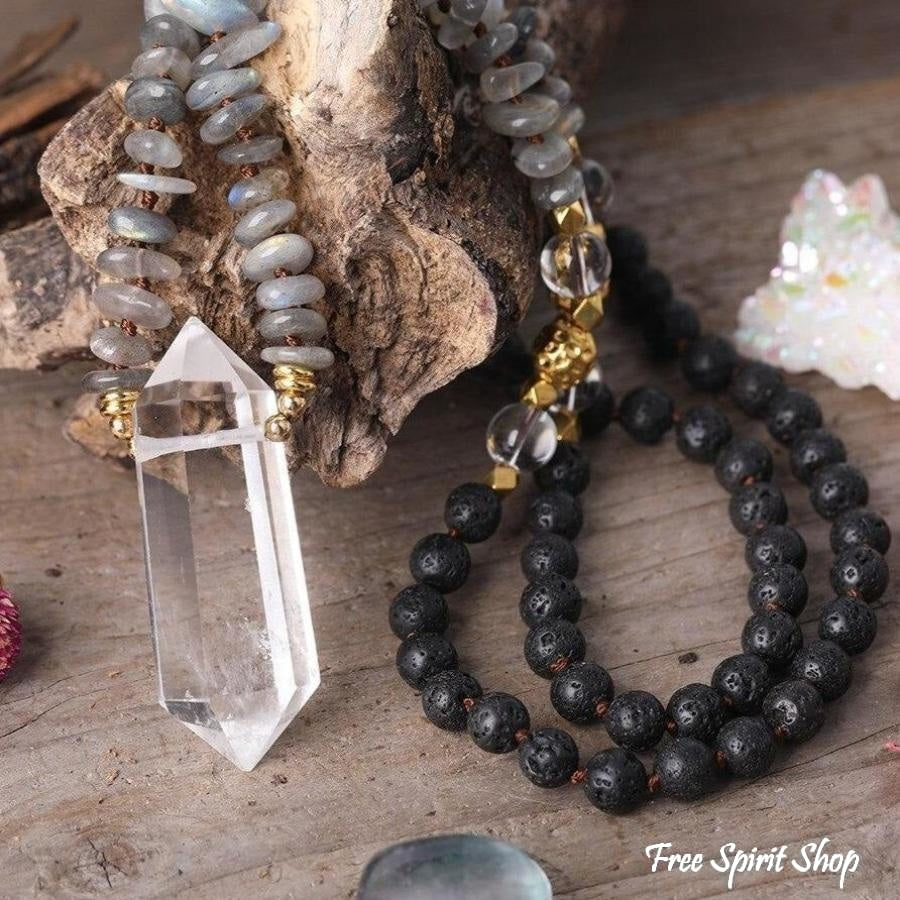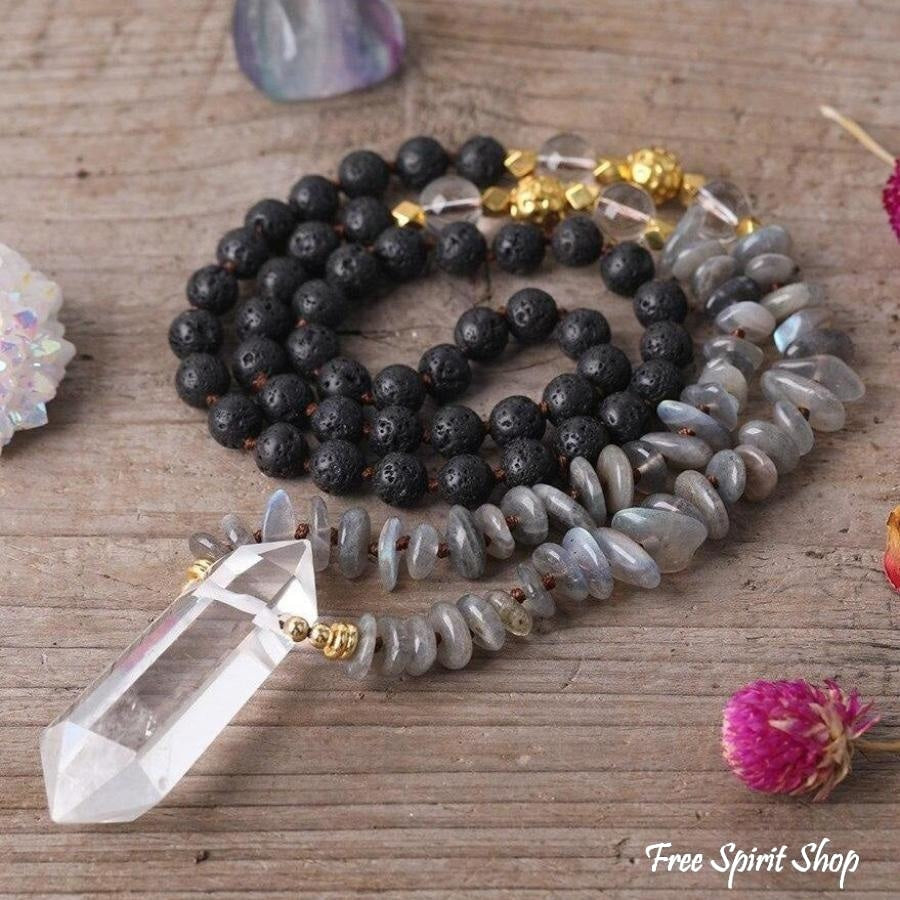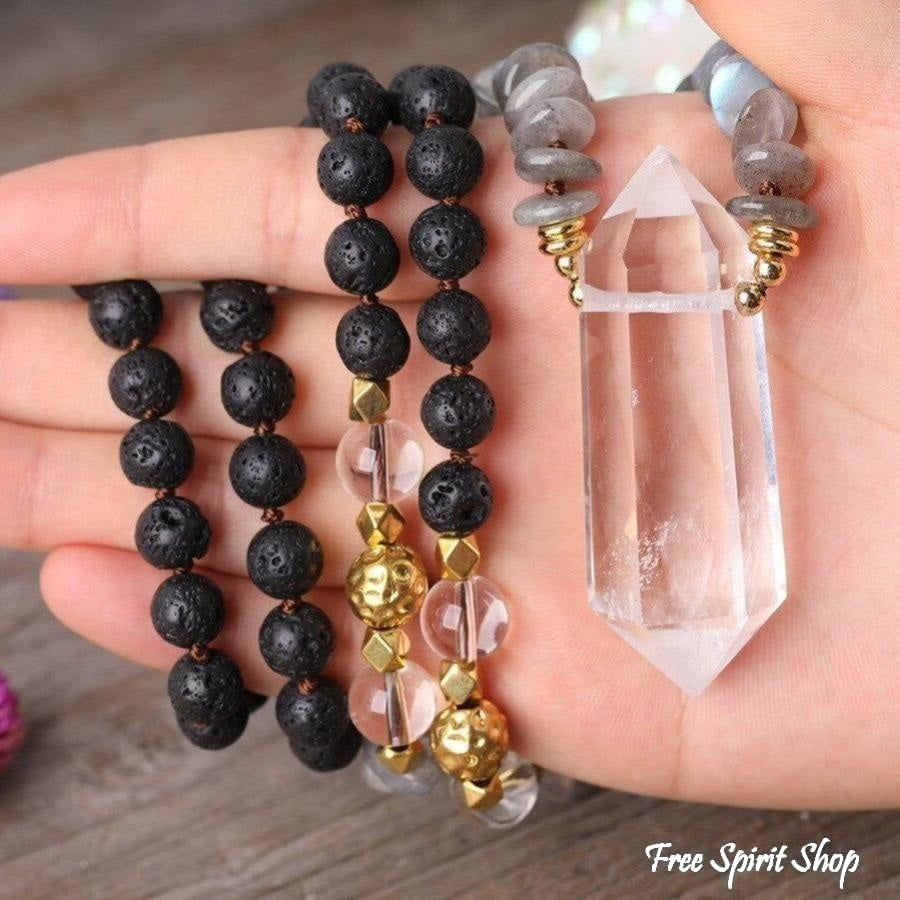 Natural Labradorite Black Lava Stones & Quartz Crystal Necklace
This splendid necklace is beautifully handmade with natural semi-precious Labradorite and Black Lava gemstone beads. It features a beautiful Clear Quartz Crystal pendant. These gemstones have wonderful healing properties. Choose the length of your necklace in the drop down menu above: 80 cm or 100cm.
Labradorite is the most powerful protector of the mineral kingdom, creating a shielding force throughout the aura and strengthening natural energies from within. It protects against the negativity and misfortunes of this world, and provides safe exploration into alternate levels of consciousness and in facilitating visionary experiences from the past or the future. 
Since lava is known for its grounding qualities, it's wonderful for calming the emotions. In fact, the quality of fire springs from the ground, so in terms of healing gems, this lends itself to a calming- but intense- energy. Because it comes from raw energy, it's considered to be a stone of rebirth and shedding unneeded layers of emotional attachment. Lava stones are also fantastic for stabilizing and grounding the root chakra. 
Quartz crystals are known as "master healing crystals," crystals that can be used to heal any condition that they are needed for. Because of their unique power to take on the energy of any situation, quartz crystals are one of the single most beneficial stones that you can introduce into your life for purposes of healing. Quartz crystals are said to stimulate the immune system and help with physical energy and resiliency in the face of sickness.
Since gemstones are natural materials, stone colours and shape may vary slightly from the pictures, making this beautiful handmade item one of a kind, just like you!